---
Machiko Agano
Intallation, Textile
Location : Japan
Machiko Agano, a Japanese master weaver artist. Is widely known for her intricate textural structures.  Each structure is tailored to the specific space in which it is exhibited.  The majority of her works use fishing line. Or natural colored silk. And steel wire to allow the space to become part of the exhibit itself.  It gives the installations a light feeling. Almost as if they aren't even there.
Website : http://agano-machiko.com/
---
Marc Pierrard
Painter, Sculptor, Installation, Media
Location : Luxemburg (Europe)
He used to play the guitar in a band, called dEFDUMp. from 1993 until 2008. Over the years, he learned a lot about different computer programs. Video. Photography. Printing an he was introduced to a large palette of techniques. Which now mostly find their way into his work. The greater part of his works are large multimedia installations. While the primary accent is set on the paintings and photographs. Sculptures and different "props". Aswell as selfproduced videos or sound backgrounds. Are used to set them in extended contexts. Some of his installations are walkable sceneries. In which the viewer becomes. For a short period of time.
Part of the work. In more recent works. The role of the spectator becomes increasingly important. Those artworks take their shape by or with the intervention of the visitor. The wide range of techniques and mediums that he gathered over the years. Allow him to adapt his different bodies of work. Visually, to the treated subject matters.
Website : https://www.marcpierrard.net/
---
Sabin Aell
Mixed-media, Installation
Location : Denver (USA)
I love to work with my hands and create visually interesting objects. Contrasts attract me. I enjoy experimenting with the strange and unrelated materials. I run into, fusing them together. It's an interesting resonance. The response and opposing elements that start to form an alliance. Such symbioses may irritate. Provoke or be, simply beautiful.
Website : http://sabinaell.com/
---
Michael Viviani
Graffiti/Street-art, Collage
Location : Marseille (France)
Michael Viviani is a French artist born in 1981. In La Ciotat, France. He works and lives in Marseille, France.
His work is heavily inspired by movie and music posters. Which he uses to meticulously recreate the life of a 1960's & 70's street billboard.
Capturing the playful innocence of soft porn movie posters from that period. His work has a naivety and an authenticity. Which is present in both his movie and music work.
As with all masters of collage. He coherently and effortlessly manages to blend countless shreds of poster into one overall narrative. That presents the viewer with an authentic glimpse back in time.

Website : http://www.michaelviviani.com/
---
Helena Hamilton
Installation, Performance
Location : Belfast (Northern Ireland)
Helena Hamilton is an artist who works both visually and sonically. She draws on aesthetics of simplicity. And this is expressed in minimalist forms in her work. Influenced by sonic composition techniques such as phasing and repetition. Hamilton explores the visual through the sonic and vice versa. Exhibited media include installation. Drawing. Interactive digital. Performance and sound.

Website : https://www.helenahamilton.com/
---
Maxine Attard
Painter, Teacher
Location : Gozo, Malta
Maxine Attard's work mainly consists of works on paper and wood (the grid works). And site-specific installations. Her main working process is based on materials. Surface. Repetition. Geometry. Space and structure.
Maxine's work stems from the preoccupation. With the meaning of human existence in the face of the void. Her work is a reaction to the dramatic. Chaotic and excessiveness life (of every individual and society as a whole). Her process involves disposing away of all that is unnecessary to arrive at a kind of order.
Website : http://www.maxineattard.com/
---
Evelyne Galinski
Sculptor
Location : France
My characters are born of an unconscious and deep personal memory. It seems to me that they can also emerge from a collective memory.
They do not tell the human body. But a dream of humanity. They blur the tracks . They invite to lose the marks. Those of the time, of the feminine / masculine. Child / adult. Alive or dead. They encourage us to give up any form of reference and to find a look similar to that of the child.

Website : http://www.evelynegalinski.com/
---
Jennifer Joseph
Sculptor, Installation
Location : Santa Fe (USA)
My artistic investigations manifest in two and three dimensions.  And involve pattern. Chance, and the development of systems through which chance can act on pattern. Repetition engenders a contemplative state. And creates an opportunity to glimpse one's inner space. And yet the introduction of chance into a pattern always has interesting visual results.  The transformative effect of chance acting on structure begins to mimic nature.
In bringing about these ideas. I use diverse and unexpected media. Especially proliferations of readymade objects.  I enjoy the challenge of exploring materiality and pushing media to suit the subject. Lately I've been attracted to media. That involves light as a vital component which interacts with the form and becomes integral to the piece.
Website : http://www.jenniferjoseph.com
---
Julie Umerle
Painter
Location : London
International artist with work in public and private collections worldwide. Julie Umerle was born in the USA and currently lives and works in London. She studied fine art at Falmouth University, Cornwall and Parsons The New School for Design in New York City. Umerle works in series that are consistently open-ended, exploring similarity. Repetition and difference within each group. Her practice is an investigation of materials and the perception of  the image. Exploring the materiality of paint and the processes of abstract painting. She has received four awards from ACE.
Recent exhibitions include. 'Beyond The Surface'. The Crypt, Marylebone Church, London (2018).  'Contemporary Masters from Britain', Yantai Art Museum, China (2017). 'Creekside Open' selected by Alison Wilding. APT Gallery, London (2017). 'Rewind', Art Bermondsey Project Space, London (2016). Scope Art Show, Miami, Florida (2016). 'Contemporary British Watercolours', Maidstone Museum, Kent  (2015). 'Present Tense', Swindon Art Gallery, Wiltshire (2015). 'Contemporary British Painting'. Huddersfield Art Gallery, Yorkshire (2014).
Website : https://www.julieumerle.com/
---
BI RONGRONG
Painter, Installation
Location : China
The Chinese artist Bi Rongrong juggles with dimension in her artworks. She deconstructs the three dimensional world around herself into two dimensional shapes and colors and re-composes. Them in her artworks. Paintings, murals and installations are her preferred means of expression. She usually starts her works with drawings. Also, which function as some kind of diary to her. At this point she already depletes the third dimension. A good example for her murals is the exhibition in the "Bund18 Temporary Art Space". In Shanghai, China. Within three weeks, she patterned the walls of one entire room of the exhibition hall. The murals were spread across the wall and didn't even stop at the windows. The third dimension was added again.
Bi Rongrong proved her creativity in the field of installations with her contribution. "7:3 Colors", also to the SWFC 5th Anniversary Art Project . "FILTER THE PUBLIC" in Shanghai. Illuminated and transparent 3D open air installations. Were spread across the square in front of the Shanghai World Financial Center (SWFC). The effect of the installations, made out of colored Plexiglas, stainless steel and LEDs. Also, during the day time. Worked with the natural sunlight. And the colors from the environment. In the evening, depended mainly on lighting conditions.
Website : http://www.birongrong.com/
---
KARSTEN KONRAD
Sculptor, Installation
Location : Berlin, German
Karsten Konrad transforms bulky items into unique pieces of art. Some with an architectural character. Also, others are a reminiscence the the ready-mades by Marcel Duchamp. Or the collages by Kurt Schwitters. Konrad was born in Würzburg. Germany, in 1962 and studied art at various institutions in Germany. And abroad in the 1980s and 1990s. He won a scholarship to go London in 1993. And various other art awards in the following years. From 1994 on, he took part in various single and group exhibitions.
Website : http://karstenkonrad.de/
---
Oleg Radvan
Painter
Location : Russia
Oleg Radvan was born in Russia in 1955 and. At age 48, started to paint. Never having a chance to receive formal education. He became "a self-made man". Also, All of his life observations, studying and endless trying and searching during the last 6 years. Emerged him completely in art work.
"I look at every face. Everybody from new. Slightly different angle. Also, I am trying to find something that has not been seen before. Trying to bring personalities. Emotions and aspirations of different people. This has been expressed by daring colors. Unexpectedly observed poses or richness of different personalities. Finally, I'll never be tired of trying to reach excellence in my work. And I am dreaming to spend the rest of my life to this goal."
Website : http://www.28art.com/
---
Marko Blazo
Painter
Location : 

Kosice, Czechoslovakia

From Mark Blazo.  My visual poetry is constructed from my free imagination. I build my fantasy world, where people. Animals, plants are saved and embodied into the shells of architecture. I play with them and move them out for  into gallery spaces. Inspiration comes from the land of nobody. I build my toys in the zone of love. And in the borders between the quarelling questions of evolution, god. Science, religion, intellect, folly, madness and art. Totally fascinated by various architectural sites. Their transformations into my works of art help me in my everyday. Self-renovation from life feelings and phobic experiences. Inspired by the question of how to make still attractive. The ancient examples of architecture for the thinking of modern man. Who has different needs as yesterday's souls.
Website : https://www.celesteprize.com/markoblazo
---
Paul Critchley
Painter
Location : Abruzzo, Italy
Perspective, its use and abuse, is at the core of my paintings. As can be seen from my paintings of interiors, such as 'Rauric 12'. And in exteriors, both urban landscapes such as. 'La Casa Blanca' and landscapes such as 'Early Summer'.
The definition of realism takes on a new meaning. When the paintings are shaped in perspective because a 'realistic' painting. In a square or rectangle relies on the acceptance by the viewer. That they are also looking at an illusion presented to them in an arbitrarily imposed shape. Finally, but when a painting. Is shaped to look like the object represented when seen in perspective, such as a painting of a door . which actually opens and closes like a real door.  Then the illusion of reality is intensified. Perhaps it would be more accurate to describe this increased realism as 'supra-realism'.
Website : http://www.paulcritchley.com/
---
Nigel Bird
Artist, Maker
Location : Maureilhan, France
Much of my work originates from Landscape and the natural environment. My recent work is as much to do with the process. Of making as it is about I see hear. Smell, taste, feel or touch. The content of my work is in the form. Is in the nature of making. Also, I do not use colours. Instead also  I rely upon using the raw innate colour of black pastel, charcoal. Indian ink carbon deposits and cold water. Gratefully graphic, the nature of the stimulus informs the method of making. INLUENCES. Principals of Wabi Sabi. Spaces. Open and vast, the sounds of the natural environment.. Of weather.
Landscapes; surfaces naturally corroded and eroded. Flowing water; reflections, rhythms and sounds. The Sun. Heat and wind. Fires. I saw bushfires in Australia lit by the indigenous peoples of the Northern Territories. The smell and shapes of the smoke. The shapes and forms of the ash left behind. Foot prints made by animal and human. Art by Eduardo Chilada. Richard Serra, Ad Reinhardt, David Nash. Frank Stella, Carl Andre. Nevile Gabie, John Carter. John Virtue and the Papunya Tula Group of Artists of Central and Western Australia. Oscar Schlemmer`s Triadic Ballet.
Website : http://www.nigel-bird.com/
---
Jonathan Michael Ray
Artist, Video installations
Location : St Ives, England
Using subjects such as landscape and nature. Found objects and phenomenon. The Internet, photography, also literature and cinema. As starting points. My art practice largely comprises of works in video and film. Analogue, digital and alternative photography. Printmaking, drawing, object and installation.
The work I make has always been contingent. Upon my surroundings and enviroment. And I am continuously referencing the landscape and memory around me. Deeper than this it attempts to explore the relationship. Between the physical and natural world outside of us. Finally ad the fictional worlds within and between us.
Having very recently moved from South East London to West Conrwall. I have been awarded a one year studio award at Porthmoer Studios in St Ives.

Website : https://jonathanmichaelray.com
---
Hugo Proaño
Painter, Sculptor
Location: Machachi, Ecuador
Hugo Proaño studied at the Faculty of Arts of the Central University of Ecuador. Has a Higher Diploma in Art Studies, studies in wood sculpture and sculpture.
Among his works by Hugo Proaño are the International Monumental Sculpture Event. Mejía Aloasí Sculpture. Artist Painter of the Gallery Plant Andrew Kold and Son, Manhattan New York. Restoration of lamps. Chandeliers Antique Golden Oldies Antiques New York.
He has received recognition as the First National Award of December of the Metropolitan District of Quito, First Prize in the Fourth National Contest of Masks of the Andean Institution of Popular Arts, Second Prize in the National University Painting Competition of the House of Ecuadorian Culture – Catholic University, Quito.
Proaño has made individual exhibitions Eros de Vida Cultural Center Benjamín CARRIÓN 2007. Walking towards art in NYC First Annual Citywide Open Studios Tour, New York 2007. Exhibition of CCE Masks, 1994. Pintura Centro Agrícola, Cantón Mejía- Pichincha.
Website: http://casadelacultura.gob.ec/index.phpar_id=22&ex_id=146&palabrasclaves=Cicatrices&title=Cicatrices
---
Nina Tokhtaman Valetova
Painter
Location: New-York (US)
Originally from South Urals in Russia, Nina Tokhtaman Valetova is New York based american-russian artist. Holding Master's degree in Art from University BGPU in Ufa. She has been working as a painter since 1982.
Nina was award winner in 2009 of Premio ALBA 2009 Certificate and Medal. Casa Editrice Alba, Ferrara, Italy. In 2012 she got Diploma for high professionalism and personal contribution to development of modern art. International Art Academy, Moskva (Moscow), Russia.
Many of paintings are in public and private collections in Russia. United States, in Denmark, Germany.
Nina's works explore the relationship between ancient cultures.
Website : http://www.valetova.info/
---
Suné Woods
Video installations, photographer
Location: Montréal, Canada
Suné Woods is interested in the breadth. Of intimacy and how it is achieved. And relayed through interpersonal relationships and political events. Also, she considers our capacity for immense love and. at the same time. Unrelenting violence. Woods uses familial dynamics, speculative narratives, and historical happenings.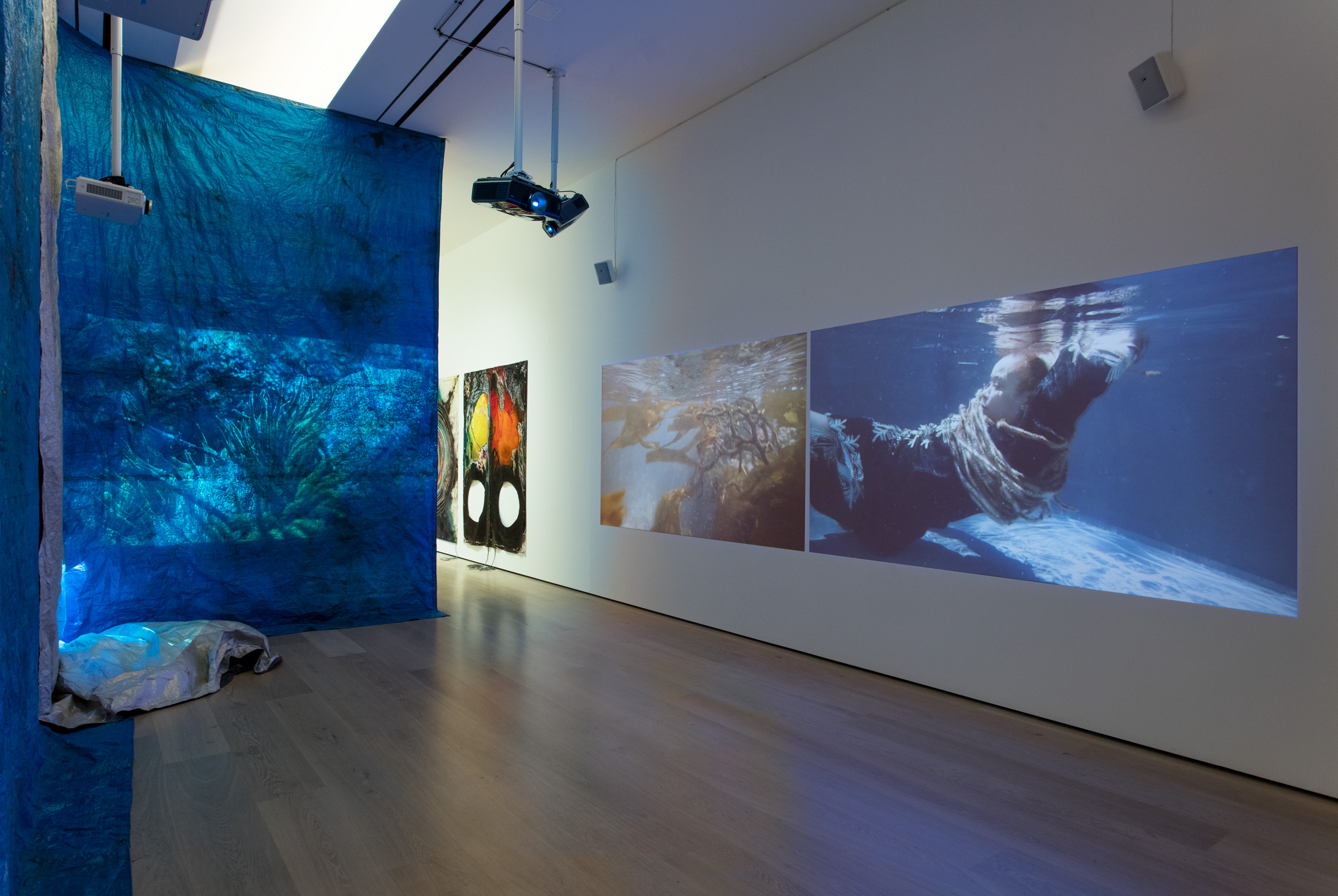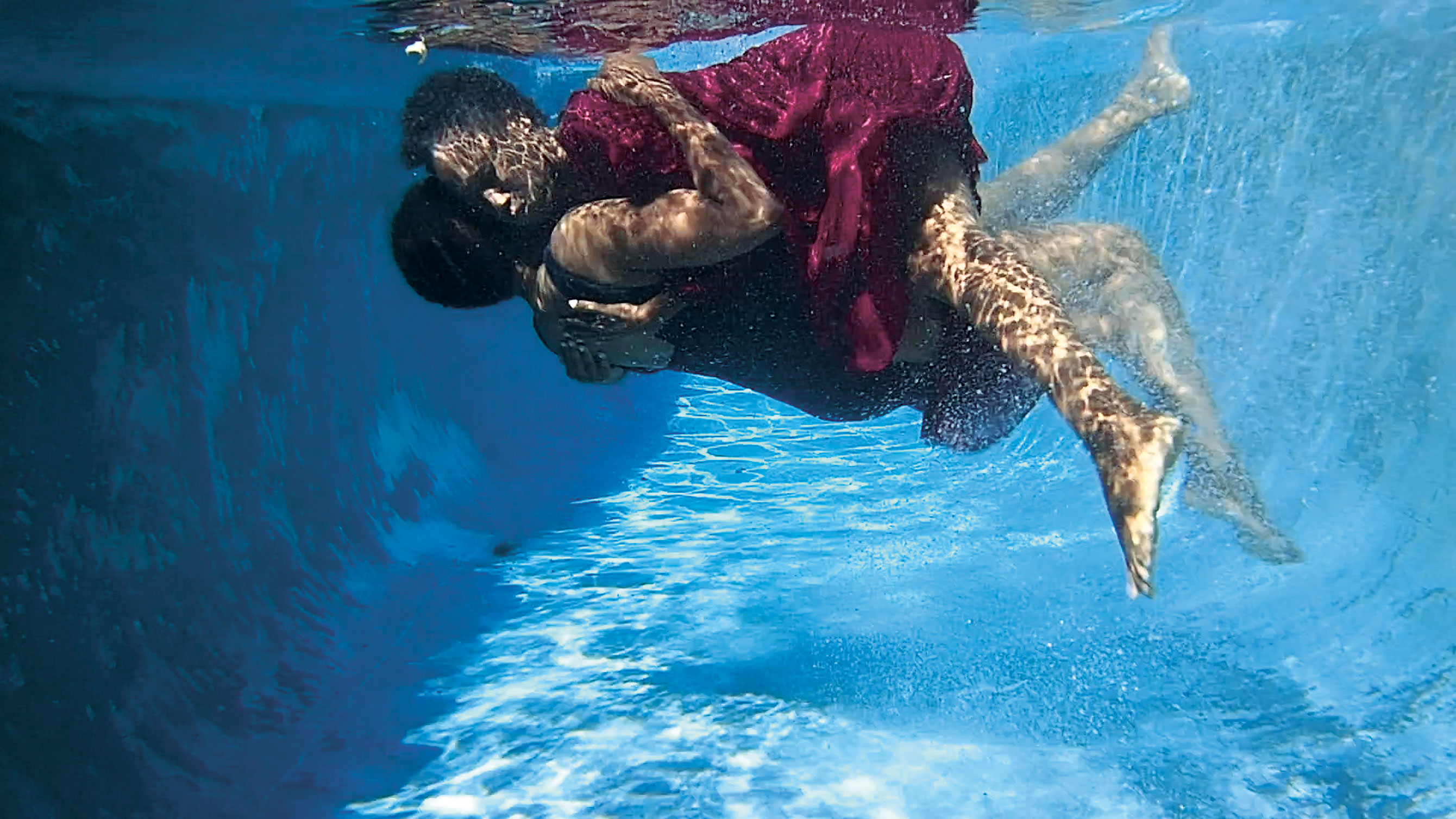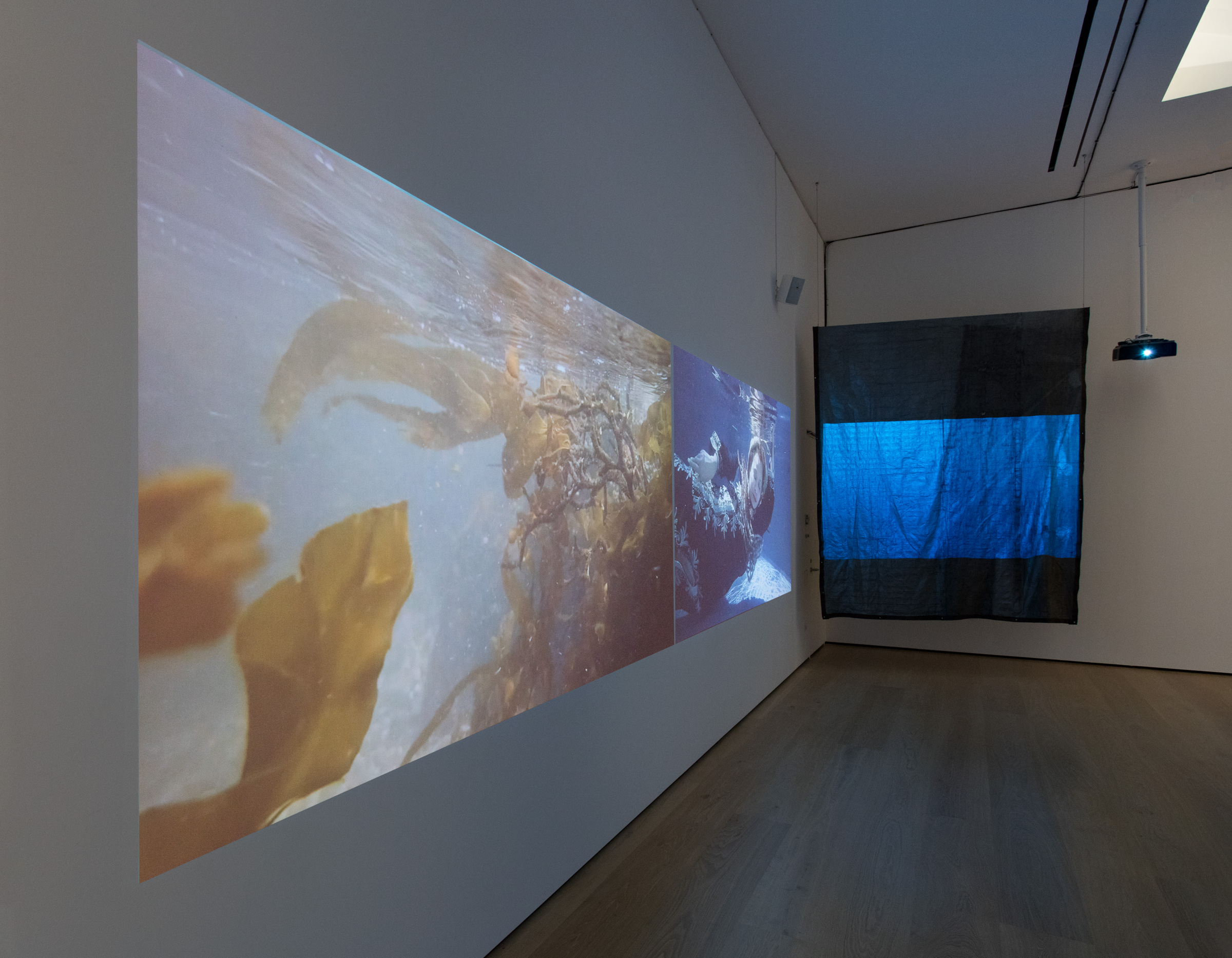 Website : http://www.sunewoods.com/
---
Charles Long
Sculptor
Location: New Jersey (US)
For more than twenty-five years. First of all, Charles Long has examined the legacies of modernist sculpture. Hence,  in an effort to absorb its lessons while also pushing. The medium into unexplored territories. Inspired equally by his inner voice. And by the glut of information and activities in the world around him. Also,  he believes in sculpture's enormous capacity. To elucidate how human subjectivity is informed. By evolving systems of knowledge as well as the simplicity of everyday life. Consistently compelled by a desire to dismantle his assumptions. And nagged by the feeling that as sentient beings our experiences.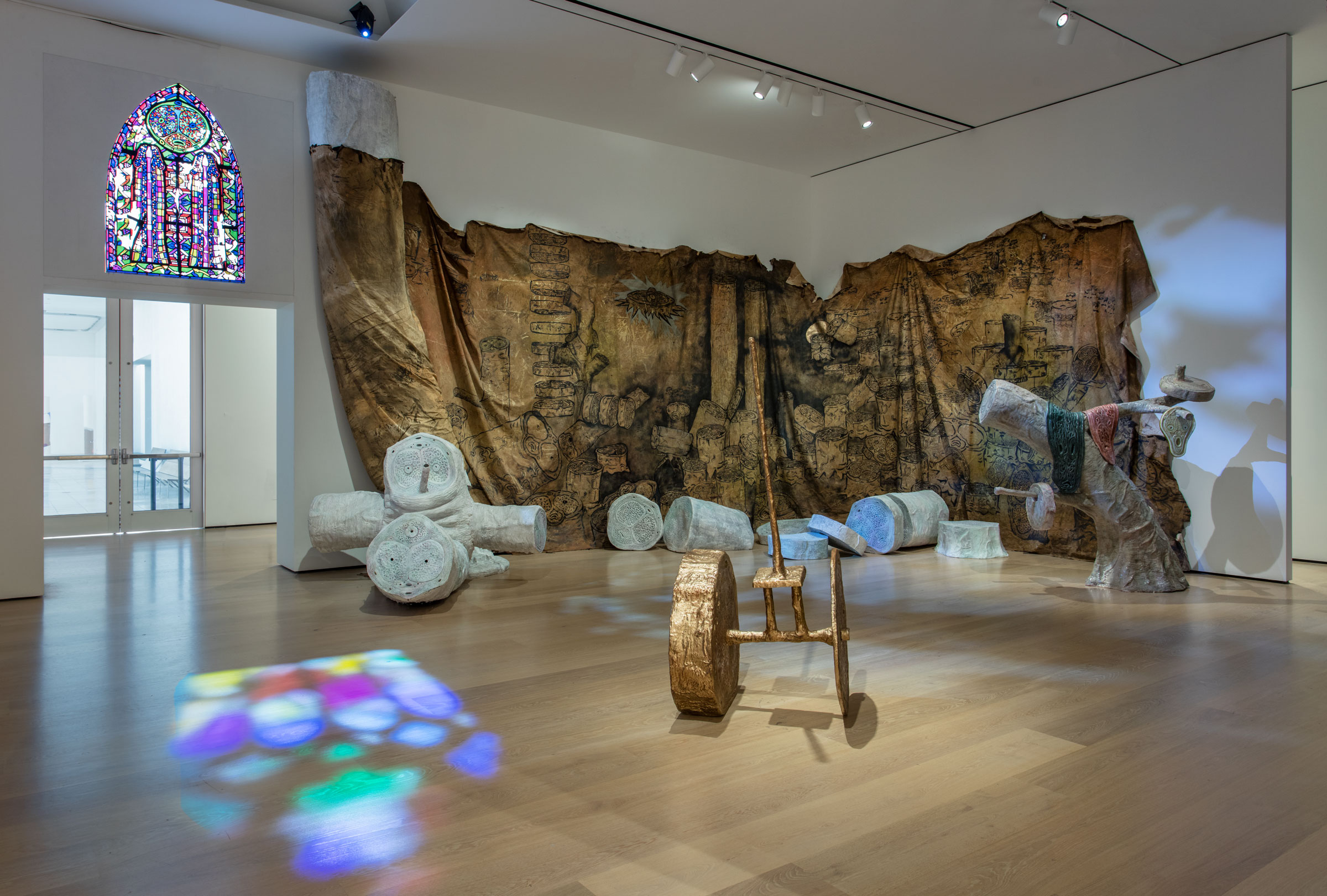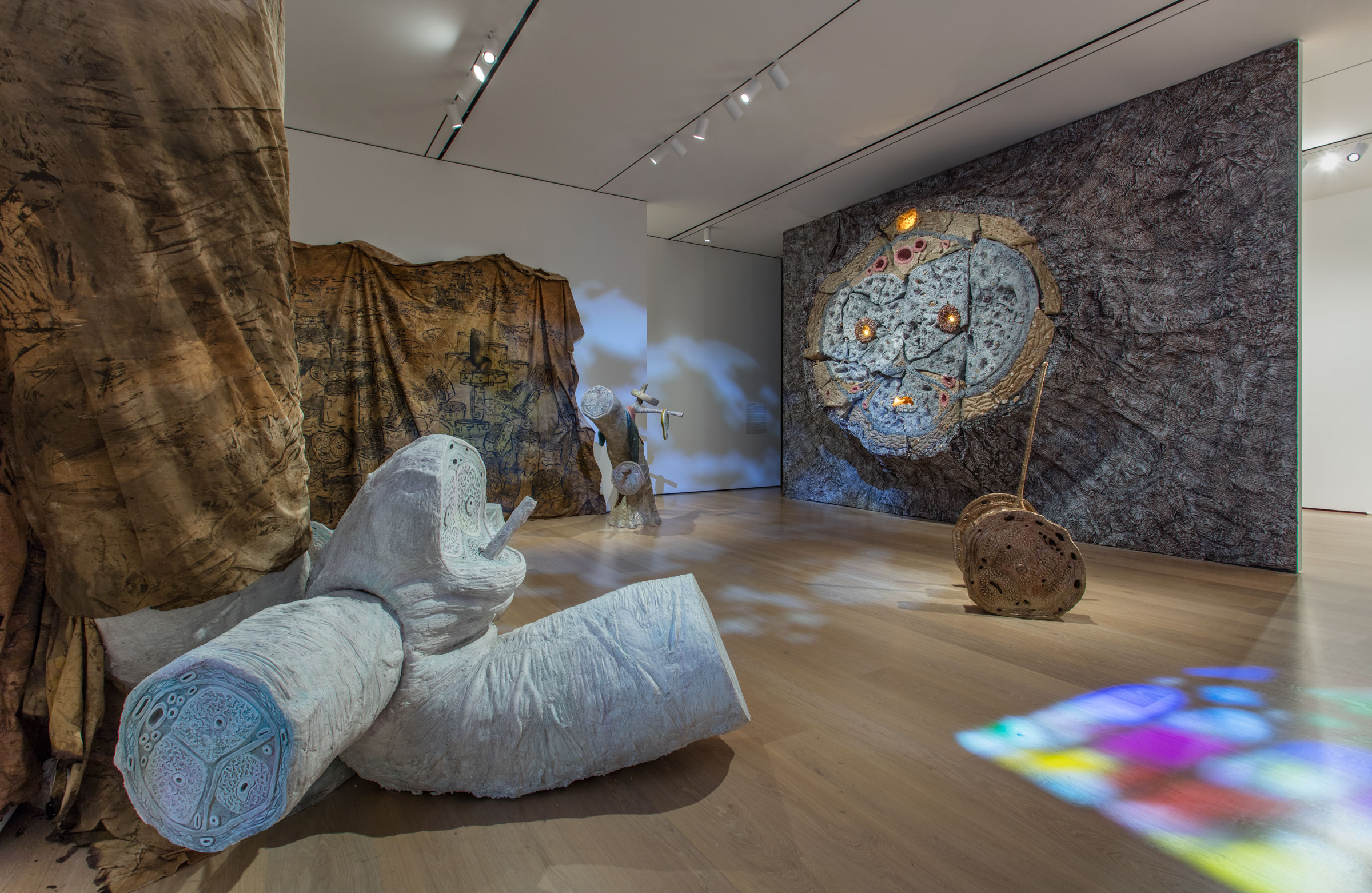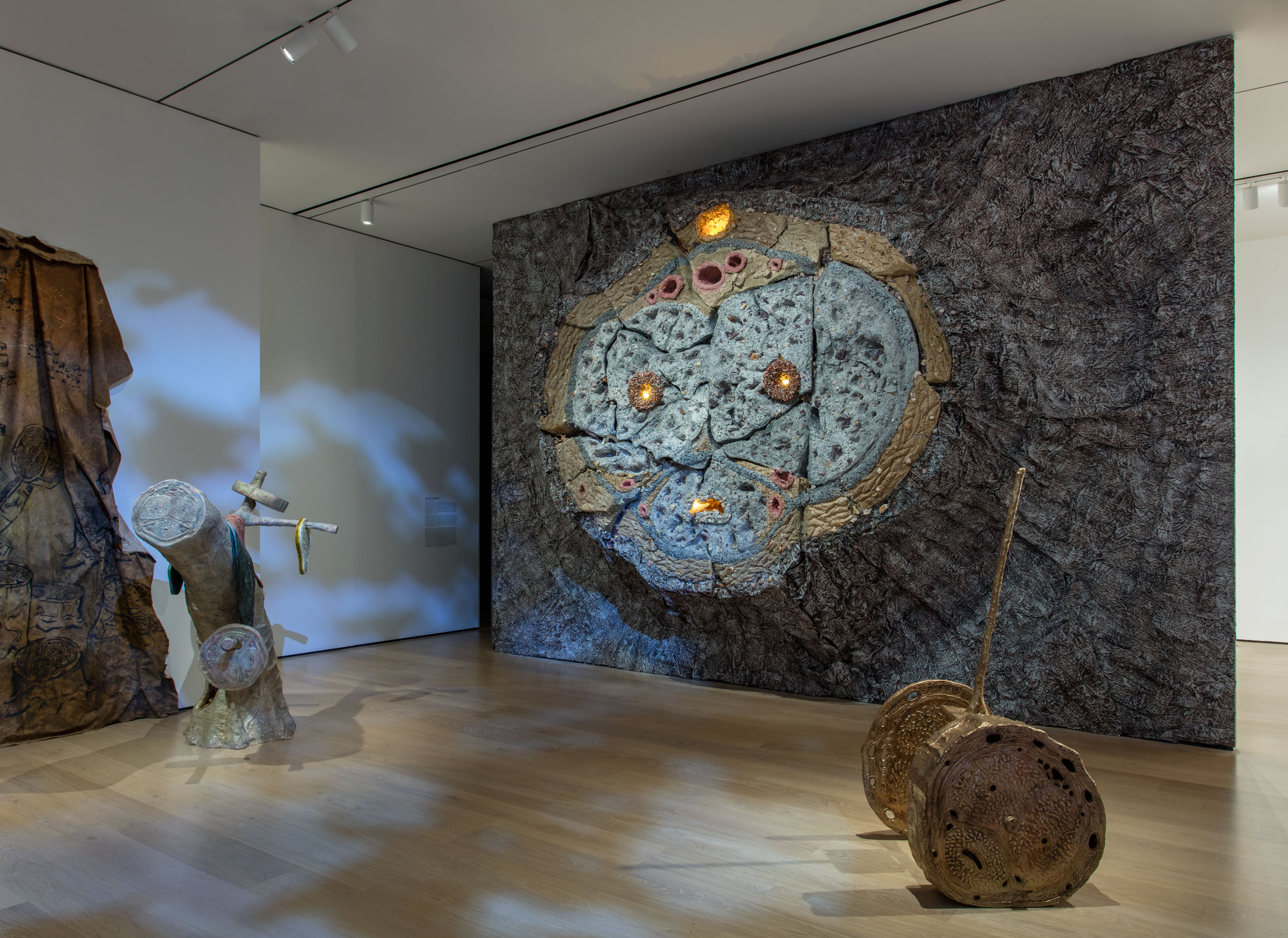 Website: http://www.artnet.com/artists/charles-long/
---
Aaron Fowler
Sculptor, Painter
Location: St. Louis, Missouri (US)
Combining found objects. Painting, and video. Aaron Fowler's mixed-media sculptural assemblages. Include elements one might find on the side of the road. In a junk shop, or in a dumpster. His works are composed of these carefully scavenged materials. Ranging from car parts. Ironing boards, hair weaves, and CDs to piñatas. Layered and dense. Fowler's works address American history. Identity, black culture. And hip-hop and are also imbued with deeply personal meaning. Often containing images or references to family and friends. He frequently appropriates themes. And compositional strategies common to nineteenth-century history painting.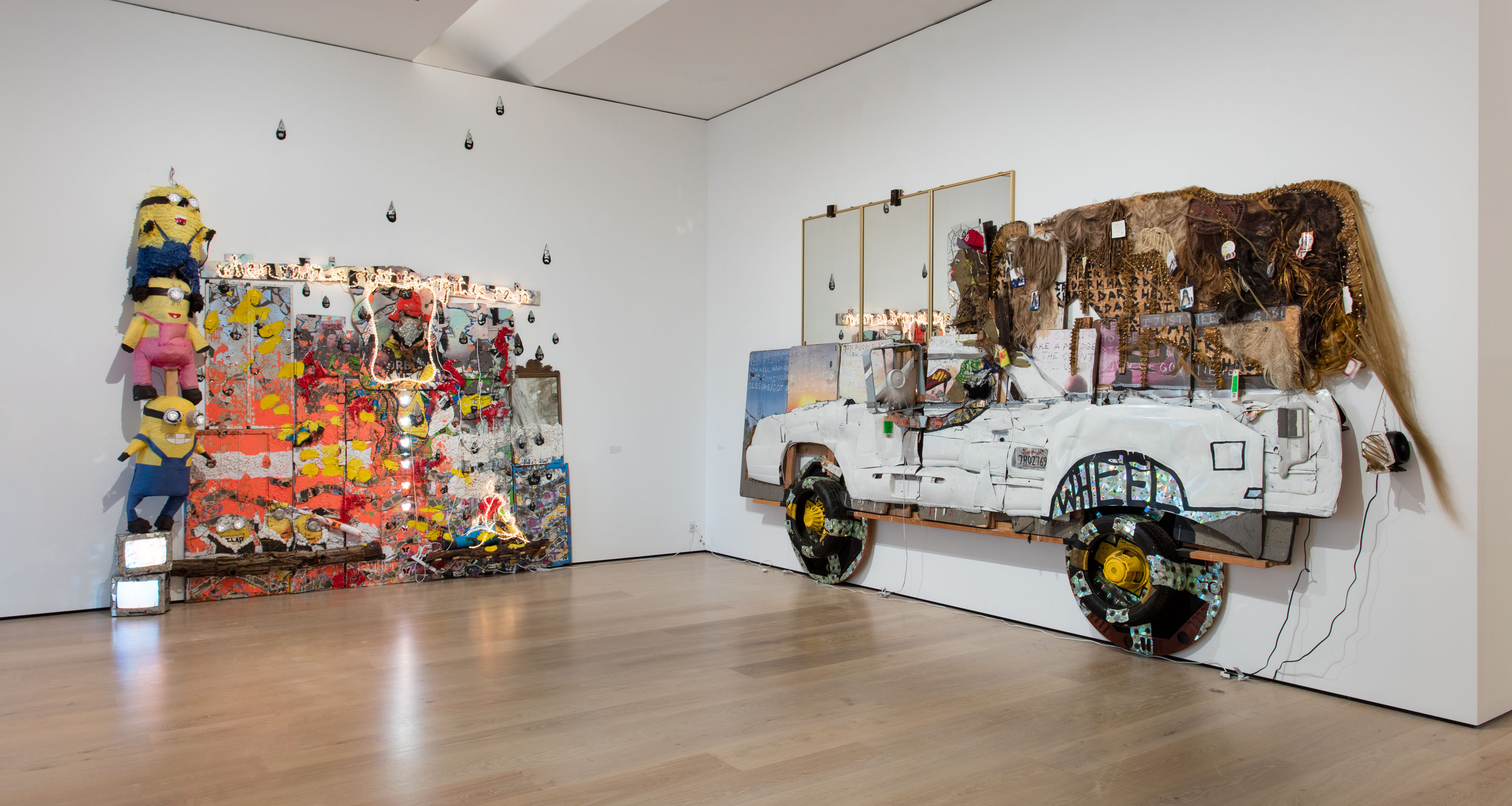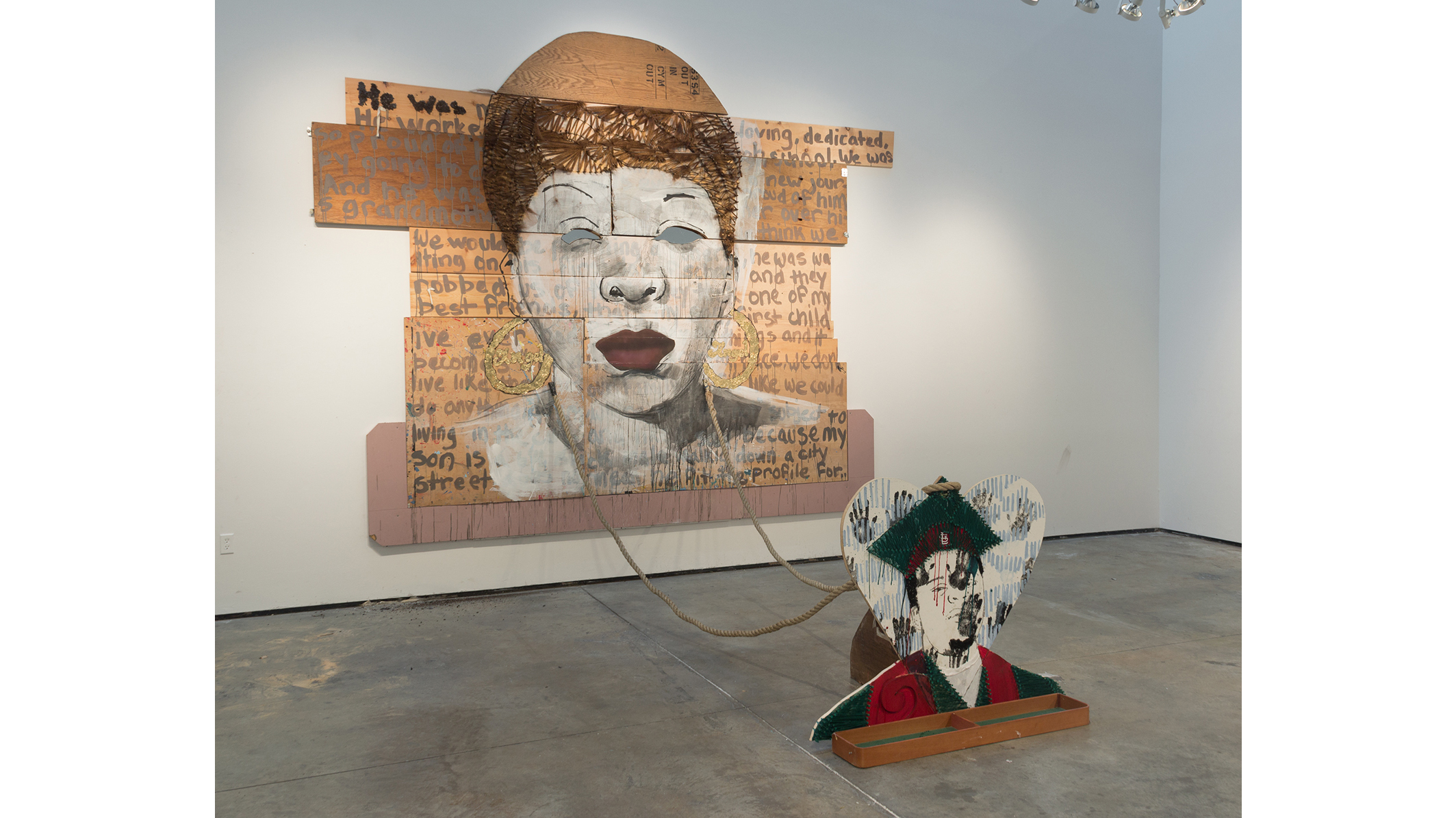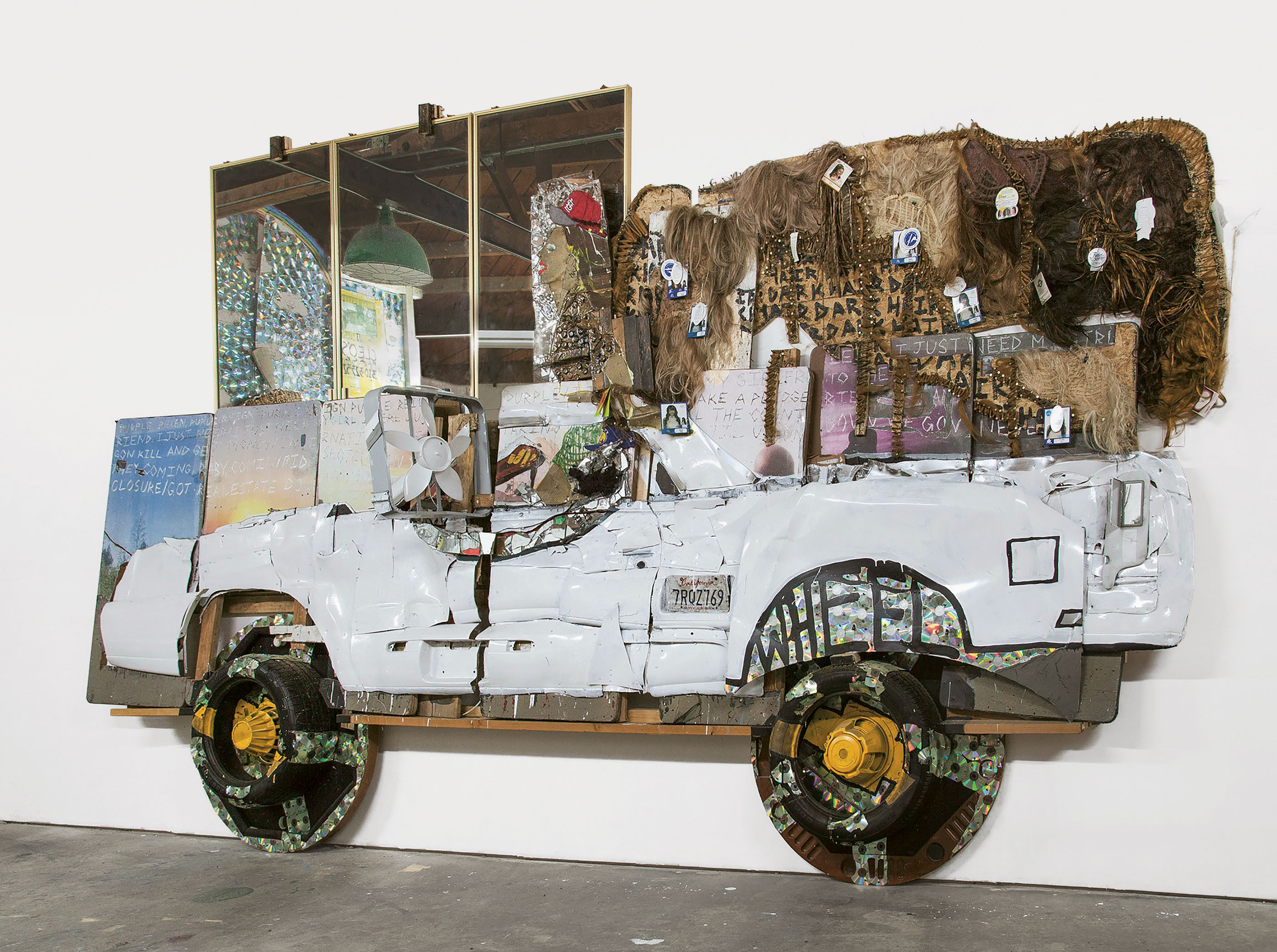 Website : https://aaronfowler.art/home/
---
Neha Choksi
Video, Photographer
Location: Mumbai (India)
Through considerations of consciousness. Memory, and mortality. Neha Choksi centers her practice on the materialization of time. Temporality and transformation over the desire for permanence. Choksi's work. In which performance-based video is primary. But which also includes photography, sculptures. And works on paper. Explores the fragility of life, how we process loss.Finally,  and the productive possibilities in confronting, head-on. Manifestations of absence.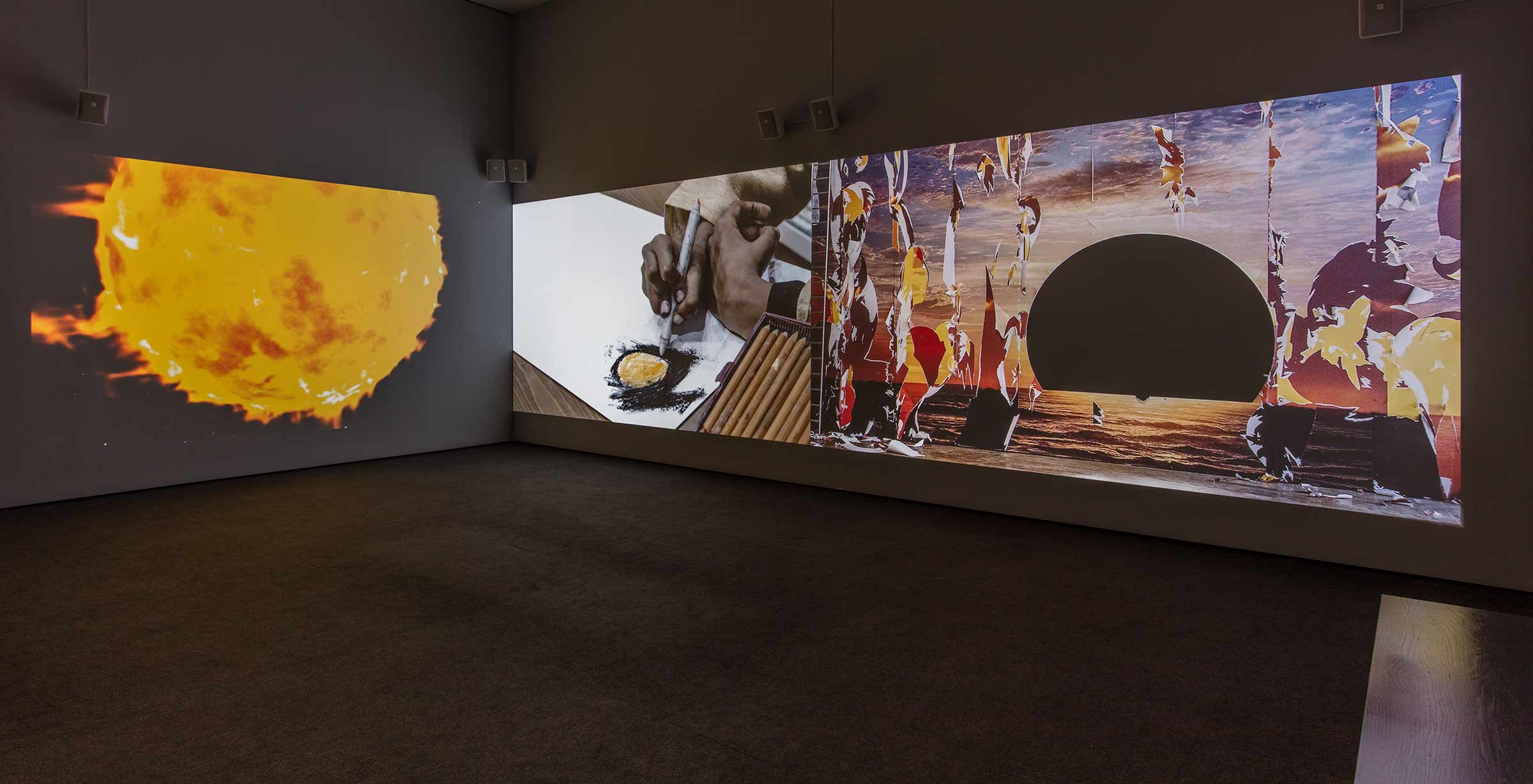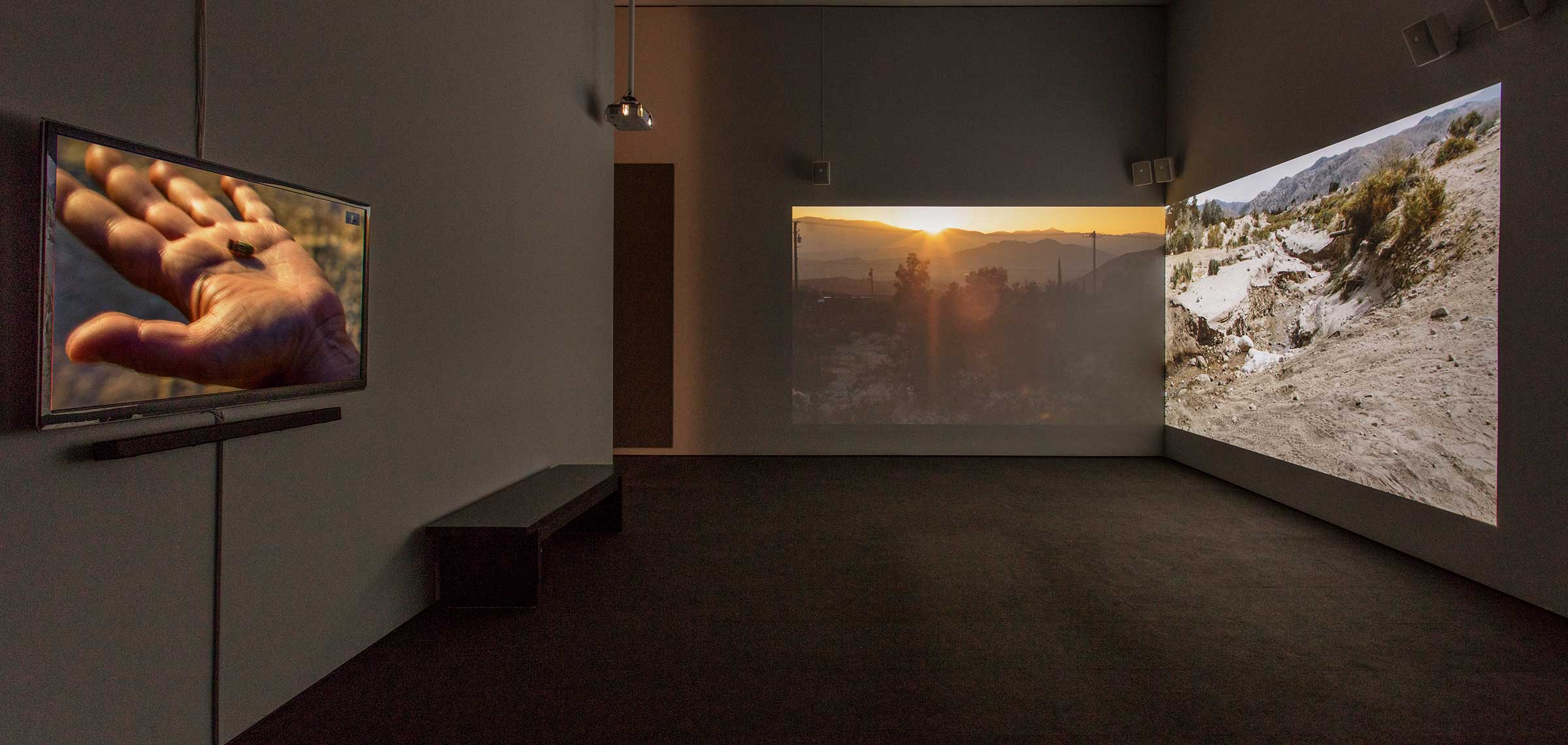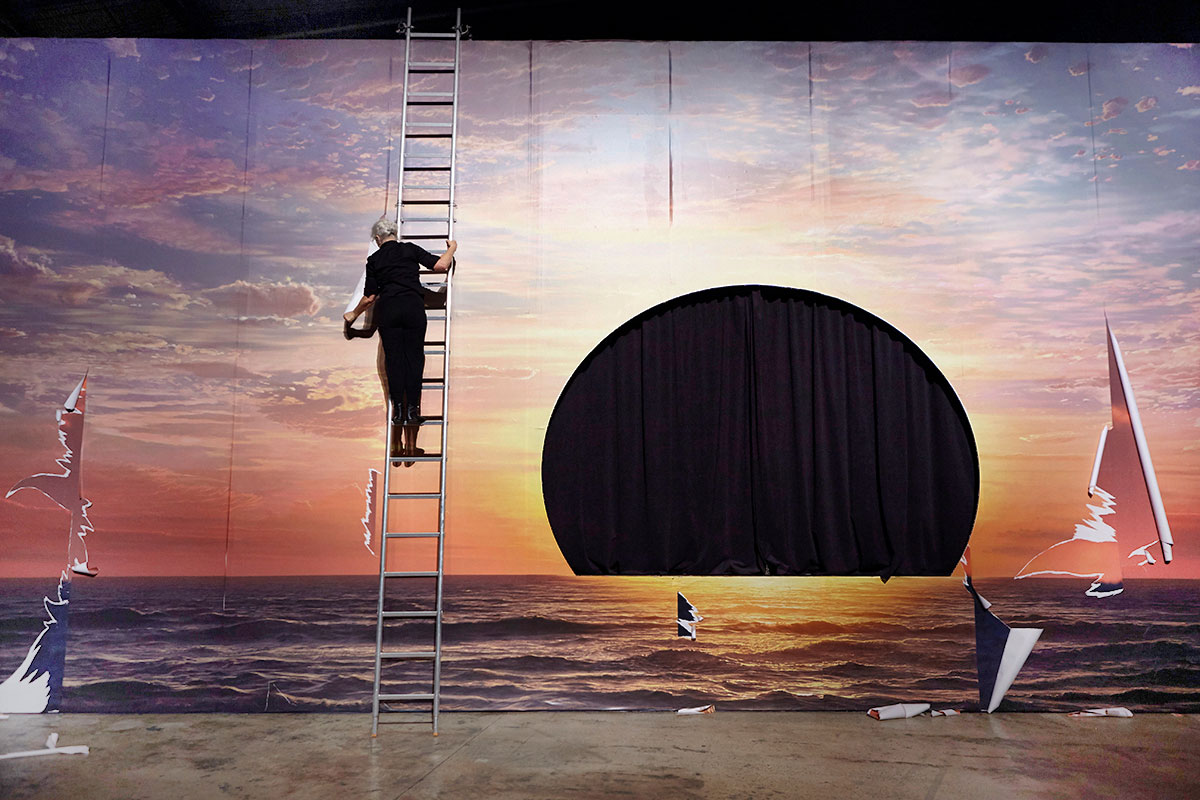 Website : http://khojworkshop.org/participant/neha-choksi/
---
Naotaka Hiro
Painter
Location: Japan
Over the past two decades. Naotaka Hiro has grappled with the question of whether. We can ever know the parts. Of our bodies that we are unable to see without the aid of a mirror or camera. Much of his work. Which encompasses a range of media. Including also, drawing, painting, sculpture, and video.  His body's capabilities to their very limits in order to document. Hiro's sculptures map particular segments of his anatomy. His drawings, which he sees as the crux of his practice, also engage in a kind of mapping. To make them. Finally,  he leans or lies directly onto the paper. Thus a portion of his body becomes a remnant of the process.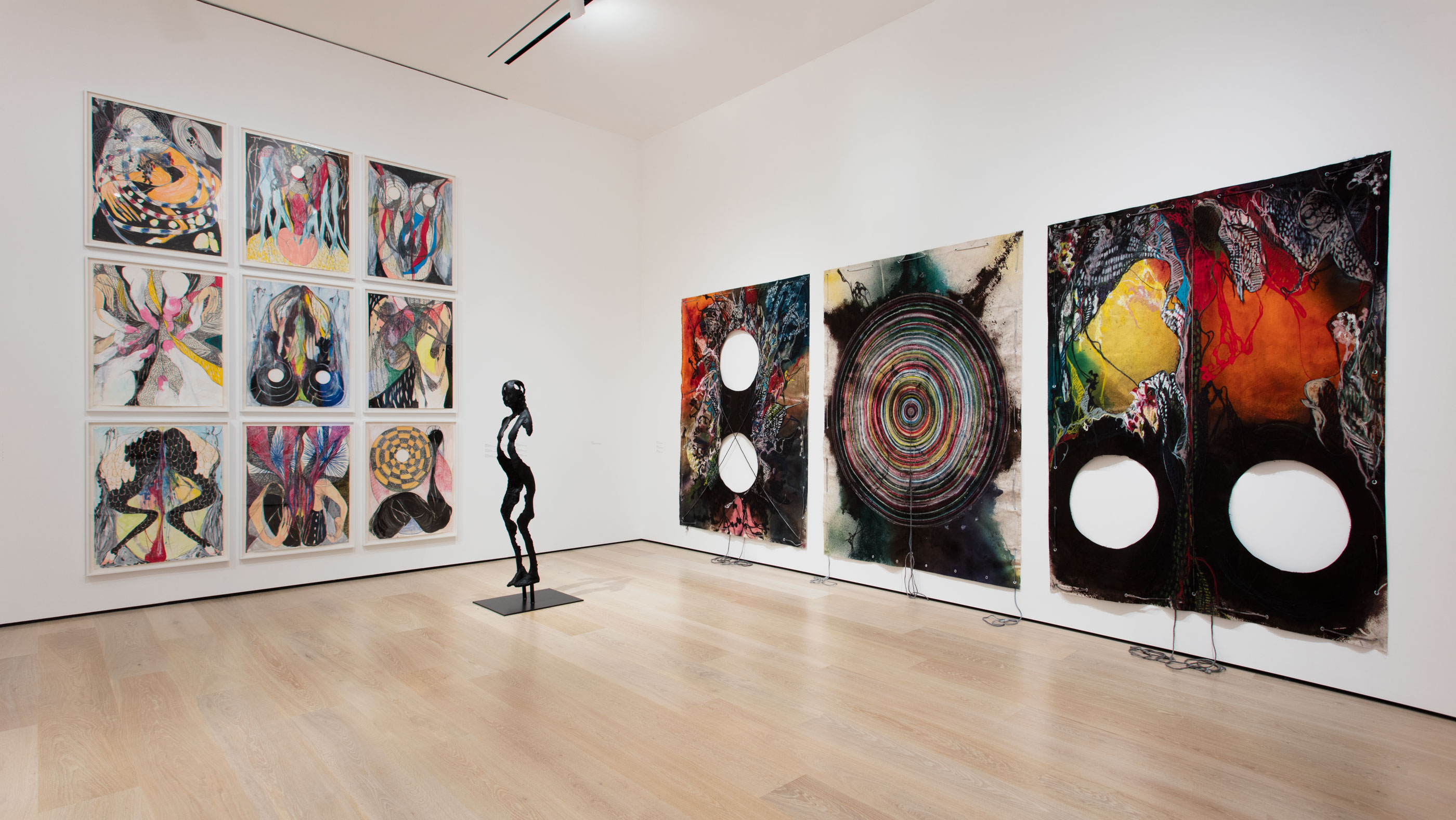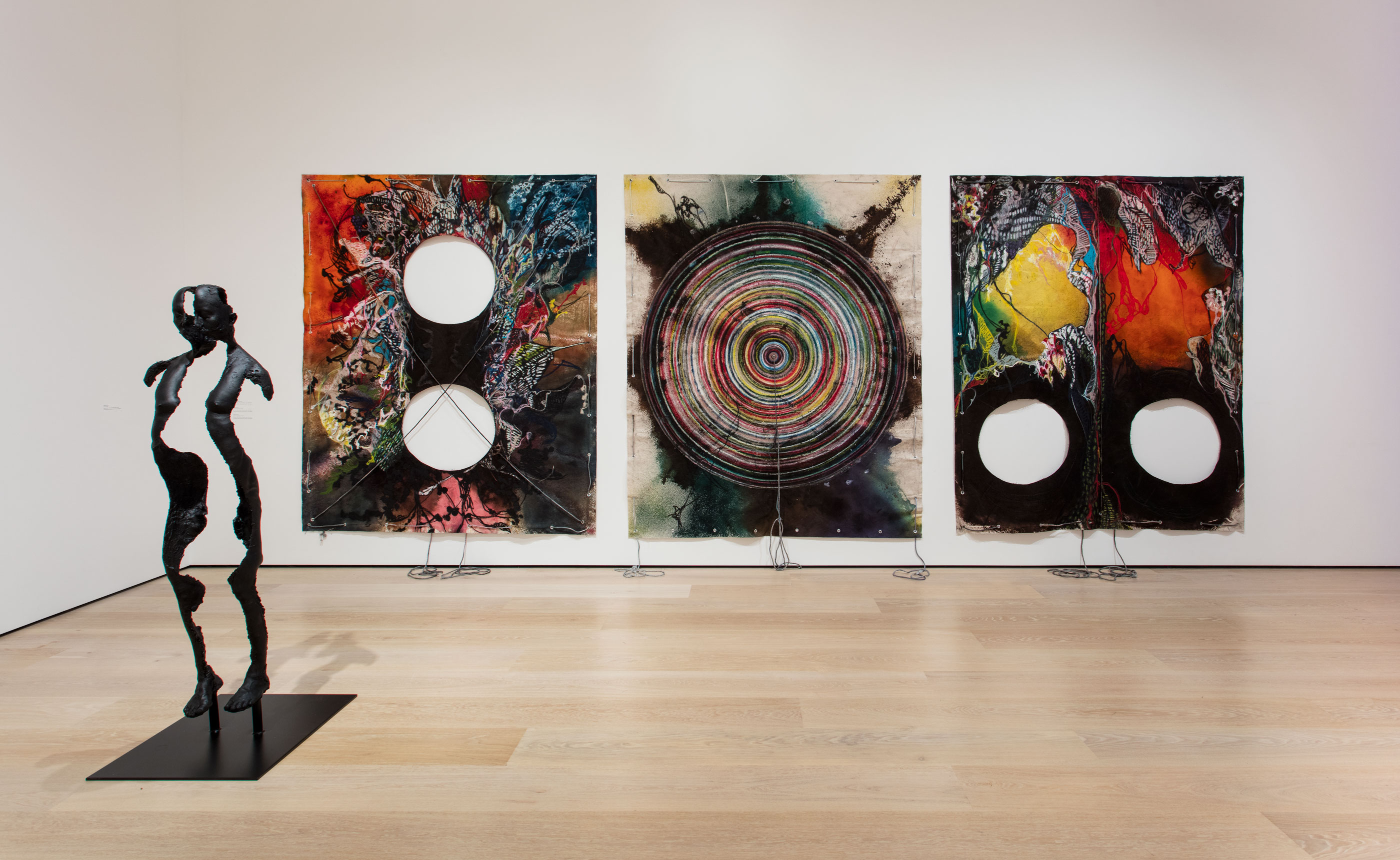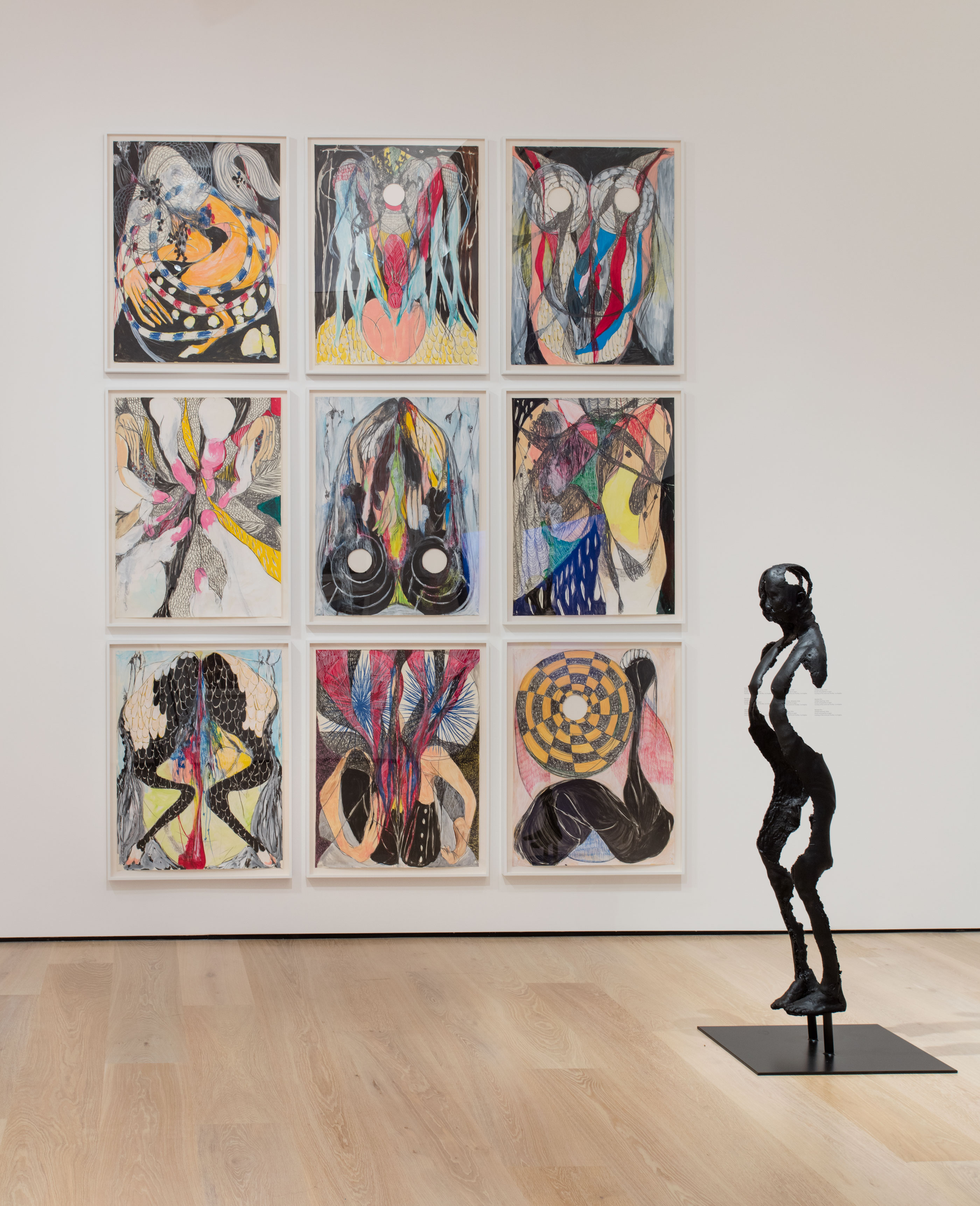 Website : http://www.naotakahiro.com/
---
Diedrick Brackens
Artist Textile Making
Location: 
Mexia, Texas (US)
Thoughtfully employing the language of weaving and textile making. First of all, Diedrick Brackens explores the intersections. Of identity and sociopolitical issues in the United States. Brackens uses calculated woven algorithms. That stem from the cultural histories of African. American, and European textiles to generate his intricate tapestries. Seeking to highlight the complexities of African-American identity. Finally, while also focusing on the loom and its significance to cultural production.

Website : https://www.diedrickbrackens.com/
---
Linda Stark
Painter
Location: 
Los Angeles (US)
Through a meticulous and unique process of mark making. Linda Stark produces paintings. Also,  drawings that challenge preconceived notions. And societal expectations of femininity. Stark contrasts imagery that is often associated with women. Such as animated hearts. Jewelry, and dresses. With more grotesque or mystic images. Such as insects, and ancient ruins.  Each of Stark's pieces can take over a year to complete. Due in part to her complex techniques. Including a process. Of rotating the canvas throughout the production of the painting. This technique allows the oil paint to dry in particular ways. That produce sharp details and precise grooves, as a result for the viewer.

Website : https://www.lindastark.net/
---
RETNA
Street artist
Location: 
Los Angeles (US)
The street and studio artist Retna. Born Marquis Lewis. Picked his moniker from the lyrics of a Wu Tang song that resonated with him in his youth. Retna explains that he was inspired to pursue art after seeing graffiti on the freeway. And his practice now includes street art and painting on canvas. Also, Retna has become known for his long and geometric script. Which he developed while looking towards Egyptian and Native American traditional symbols. Though his marks resemble the calligraphy of multiple cultures. (and he maintains that he composes his works in English and Spanish). The writing does not belong to a particular language. Finally, Retna explains, "I want my text to feel universal. I want people from different cultures to all find some similarity in it. Whether they can read it or not."
Website: http://www.redeyeretna.com/
---
Pedro Calapez
Painter
Location: 
Lisboa – (Portugal)
I don't know if everything originates in the gaze. At least my gaze frequently dazzles with unexpected images that in vain I try to engrave in my memory. The remains of those impressions appear in my paintings through my hands. I'm lost, running in circles, trying to organize these countless references. I believe that what I do depends on my gaze and what I achieve in painting is what arises from the contingency of living (what you experience, you may also not experience).
The becoming of the gaze, knowing that it continuously balances between seeing and not seeing, explains why reality is so difficult to follow. Painting will always be in the contingency of a gaze, on the (im)possibility  of understanding reality.These formal particularities of a concept allow the evaluation of different lines of work where painting relates intimately to its support and on the way it's displayed on the wall. Abstraction is only one of the aspects of my work as the direction of the gaze and the relative position of the viewer to what he is seeing establishes important structural paths. Gesture defines the use of colour but gaze dominates the quest for meaning.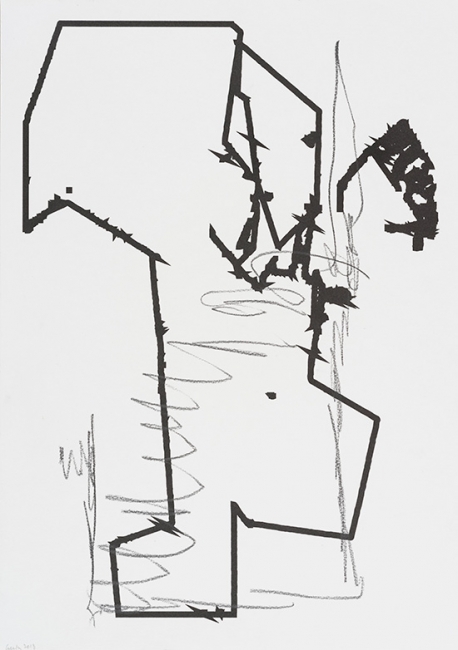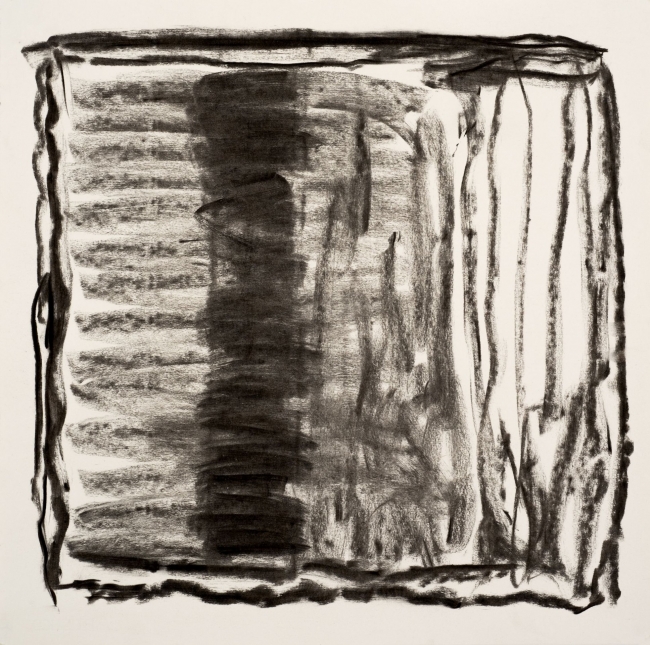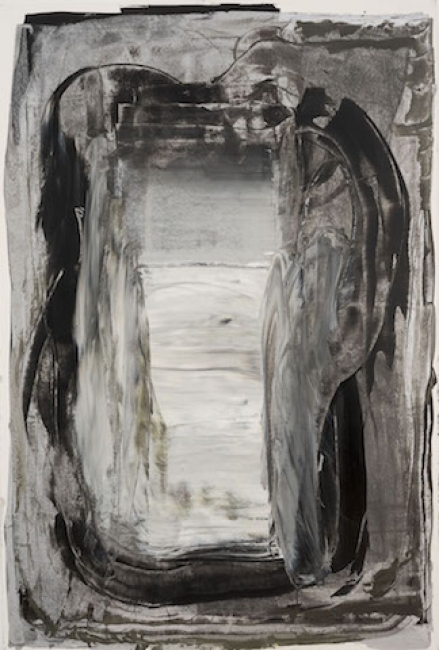 Website : https://www.calapez.com/
---
Steve Kim
Painter
Location: 
Los Angeles (US)
Steve Kim is an artist and illustrator. Born in Seoul, Korea. First of all he immigrated to the states at the age of two and currently resides in Oxford, Mississippi. He received his undergraduate degree from Art Center College of Design in 2006 and his masters from Claremont Graduate University in 2010. Also, He has shown in Korea. Italy, London. Amsterdam, Krakow. And throughout the United States and clients include. The California Sunday Magazine. The Outline. FRAME. Matter/Medium, Adobe, SHOWstudio.
Website : https://stvkm.co/
---
Bernard Dunaux
Painter
Location: 
Los Angeles (US)
Born in Sydney Australia. Bernard Dunaux moved to the United States in 1981 after completing his formal art studies in Paris, France. He currently works from his studio in Los Angeles.
In the latest compositions. The multi layered ground itself has become a visual archive of the painter's process. Intimately connecting the viewer with the work.
His creative process originates with what he identifies as a non-moment. When constant thought ceases, also and shifts into movement and line. Paint and canvas. Subject matter remains only a starting point. A sa result, the direct action of painting itself takes over and dictates the course.
Site : http://dunaux.com/
---
Sam Lee
Artist, Maker
Location: 
Chaumussay – (France)
Since 2002. I have produced and exhibited sculptures, installations, site-specific art work. photographs, books and prints in galleries and outside in a rural context both in France. The UK.Much of my inspiration. Comes from the landscape. And the observations of light and form evident in the place I live and work. I often search out simple everyday materials. Which not only reflect my interest in ordinary things but also can equally influence. Or suggest the direction that I may take. Sometimes the art work begins from a simple visual. Or tactile interest in the material itself (even the availability of materials such as found objects).
Installation.
Installations have been made of cling film. Aluminium foil, plastic, wood. Wax, found objects and wire and the camera lens has captured and added too many of these art works. As much of the work is site-specific, photography has become an important medium with which to convey my direct experience of making art work in the landscape onto the gallery wall. The camera lens has allowed me to more fully explore ideas in a way that painting could not although. I continue to make paintings). Fleeting moments of light and form have taken me in unexpected directions and even fed back into my installations and sculptures.
Is also an extremely important element and has been a major inspiration. Not only in my own work but as a job in which. I have participated in many projects for artists such as Howard Hodgkin. Jim Dine, AR Penck. Joe Tilson, among many others since 1984. In recent years. I have developed and concentrated on my own printmaking work which. I am expanding in scale and concept with examples now held in private and public collections.
Siteweb : http://www.samuellee.org/ 
---
Alan Slater
Painter
Location: 
North Wales – Wales
Alan Slater's paintings are quiet. Contemplative explorations of form and colour. Apparent influences stem from abstract and 18th century Japanese painting. Objects are placed within the rectangle of the canvas. With negative spaces considered just as pointedly as positive spaces.  The paint appears with both texture and light. Evoking a real sense of time. Space and place with only the most absolute necessary detail.
Website: https://www.jacksonsart.com/
---
Katya Robin
Sculptor, Mix-media
Location: 
Sheffield, UK Wide – (England)
My work explores ambiguity, systems, genres, and memorial. I work with the material. The properties and context by remaking, replacing.  And re-make colours out of the remnants of destruction. I am drawn to unpicking things, concepts. Also, colours, to find poignant paradoxes within.
My artist's books have been acquired by The Met Library. Joan Flasch Collection. Yale Center for British Art. The Floating Library. TATE Library, Chelsea School of Art Library etc.
Siteweb: http://katyarobinstudio.co.uk
---
Charys Wilson
Artist
Location: 
Berlin
I've always had a great passion and curiousity for insects ever since childhood. However insects only became my main subject matter. During my second year of university. Attending an artist residency in Spain at a place named Joya. I had to create an artwork to present at the end of the week. I didn't have any plans at first but then just did what came naturally. Explored, studied and collected.
Website: https://taktberlin.org/our-galleries-2/exhibitions/2017-exhibitions/201706-2/charys-wilson/
---
Robyn LeRoy-Evans
Artist, Writer
Location: 
New Orleans (US)
First of all, my work is born from a primal fascination with the body of the woman-artist. Also, it's physical, emotional, and political presence in our world. A life spent travelling and moving from place to place. Has led to an unrelenting desire to understand. Become connected to, and interact with, my shifting surroundings. Often, this process can be challenging. Inducing feelings of fear, anxiety, and a sense of unbelonging. To navigate these emotions. Finally,  I make images featuring the recurring motif of the covered. Disguised. Or faceless figure.
Website: http://robynleroyevans.com/home.html
---
Siobhan Wall
Painter, Writer
Location: 
Amsterdam (Holland)
I have worked as a writer. Curator. Lecturer and artist since graduating. From Central St Martin's College of Art and Design. After having written eight photobooks on quiet places. Published by Frances Lincoln, (UK), and Gallimard (France). I also now focusing on drawing projects.  I recently curated the show Landshapes. Painting by Dutch and British artists. Where I live. Not only did I show recent drawings in a group show. I also donated work for the Nasty Women show earlier on this year. My small figurative drawings of fictional children and furious women sold well.
Feminist
First of all. My art practice is informed by feminist theory and writing on the abject. In particular The Powers of Horror by Julia Kristeva. I am also inspired by Kate Tempest's performances.  Also, I make work which is transgressive. Surprising but also tender. My drawings and writing are not only based on my own experience. But also  a visceral. My response to global events. As a full-time artist. Finally, I have a studio in Amsterdam Zuidoost. And am part of OARZO, an  artists working in the area.
Website: http://siobhanwall.com/
---
Hana Sakuma
Artist, Lecturer / academic, Researcher
Location: 
Japan
Her works involves object making. Photography, video. Writing and talking. She has experience in undertaking public art projects, lecturing. Finally, curating and collaborating with artists.
Website : https://hanasakuma.jimdo.com/
---
Ricky Romain
Artist, Lecturer / academic, Maker
Location :
Axminster, South West (England)
 My work has changed significantly since. I began painting. Also my earlier work was concerned with making imaginative. And symbolic connections. To my relationship with classical Indian music. To the natural world, and to my Jewish heritage. In later years. I have focused my attention on one particular subject. Finally, it is that of statelessness and alienation.
Siteweb : http://www.rickyromain.com/
---
Natalie Ramus
Artist Performer
Location: 
Clyro, Nr Hay on Wye, Wales.
Website : http://www.natalieramus.com/
---
Clare Smith
Artist, Film-maker, Project manager.
Location: 
Dover, South East
First of all. Clare Smith was born in Penang. Malaysia and was educated in England. First of all, she studied Oriental studies in Cambridge. Before spending 15 years in Luxembourg. Returning to England in 1999. To study also art mature student. She has.  BA from the University for the Creative Arts. Canterbury and an MA from Central St Martins, London.
WebSite : https://babyforest.co/claresmith
---
Alison ONeill
Artist, Researcher
Location: 
Cambridge, East
My work has shown widely at exhibitions and screenings. First of all in 2015. My collaborative video. One for Sorrow. Also at Maternal Structures in Creative Work at London. Where I also gave a conference presentation. 2015. Hence, my video Punctures was shortlisted. For The Birth Rites Award. And was screened at Project AfterBirth. In 2016 my work was screened. At Brood Film Festival in Exeter. And finally. I became an invited associate artist. At the Digital Institute for Early.
WebSite : https://www.alisononeill.co.uk/
---
Jessica Stein
Artist Painter
Location: San Francisco (US)
Jessica Stein is an artist from the San Franscisco area. Working with abstract acrylic painting. As for me. I create my work from my own knowledge of life. I strive to create an art that reflects my story, and that i can make others understand my perpective. My abstract painting are emotional and meaningful. like all my life experiences. The color, the lack of color and more show me on the canvas.
Social Network : https://www.instagram.com/jessicasteinart/
---
Pip Woolf
Artist, Maker
Location :
 Wales
Drawing through the Senses. Shadow & Light. A dance. Music. Visual art collaborative research project. (Arts Council of Wales) 2001 Big Draw. Drawing residency (Brecknock Museum & Art Gallery & Cywaith Cymru). Also, ongoing organiser of the Brecknock Museum & Art Gallery annual. Big Draw until 2004. Then with Brecon mobile library. And Theater and Bath Spa. 2002 Walls of Llangynidr. Commission to produce an experimental record.  Of the re-building of a stretch of mountain wall. Rsidency with Dilys Jackson for Silent Valley Nature Reserve. Cwm (Gwent Wildlife Trust & Cywaith Cymru) 2002/03. Arts Council of Wales, Creative.
WebSite : https://pipwoolf.com/
Artist Directory Next Page.