Welcome to our section: New Novelist. HappenArt, Arts and Culture Platform is to offer you its best selections of Novelist and Writer that will interest you.
Author, New Novelist submission your work.

⇒
---
New Novelist
Caste: the origins of our discontent
Isabel Wilkerson (USA)
Exactly a decade after releasing The Warmth of Other Suns. His take on how the Great Migration transformed America. Isabel Wilkerson is revolutionizing the way we view breed with Caste. The Origins of Our Discontents. At the same time history, sociology and narrative. Caste argues that American society is a hierarchical culture. Resembling the caste systems seen in India and Nazi Germany. Just as captivating as his first study. Wilkerson is once again changing the way we understand America.
Editor : Random House
---
New Novelist
Memorial Drive: A Daughter's Memoir
Natasha Trethewe (USA)
This slim volume hides a monumental story of pain and redemption. In 1985, Natasha Trethewey's mother was murdered by her second abusive ex-husband. In Memorial Drive, the Pulitzer winner and former American poet laureate recounts a childhood in love. Fractured by her parents' divorce. Racism embedded in every fragment of life in the Deep South and its memories of guilt. From fear over the years and years. the months before and after the death of his mother. Dazzling and at times dreamlike, Memorial Drive is a masterpiece of memory. A requiem and a document of absolution that are etched in your memory.
Editor : Ecco (2020)
---
New Novelist
Daisy Jones & The Six
Taylor Jenkins Reid (USA)
Daisy is a girl who comes to adulthood in the late 1960s. As a result, she sneaks into the Sunset Strip clubs. Layer of rock stars and especially she dreams of singing at Whiskey a Go Go. In addition, sex and drugs are exciting. However, it's the rock 'n' roll she likes the most. After that, when she is twenty, her voice begins to be noticed. In addition, she has the kind of carefree beauty that makes people crazy.
Editor : Large print edition (March 5, 2019)
---
New Novelist
Machine Like Me
Ian McEwan (English)
What privacy can you have with a robot? In McEwan's latest novel. Indicate all the boundaries that surround you. Who to love. With whom to sleep and how to be challenged in this love triangle between two humans and a robot. also, When Charlie, passionate about technology. Drop his inheritance on a robot named Adam. He invites Miranda. The woman who interests him, to collaborate with his personality. Together, they create the seemingly perfect man. Whose growing intelligence is accelerating the tension between them all.
Editor : Nan A. Talese (April 23, 2019)
---
New Novelist
Figuring
Maria Popova (Bulgaria)
Figuring explores the complexities of love. From the human quest for truth As well as the links between the interconnected lives of several astronomers. Johannes Kepler, who discovered the laws of planetary motion. At that concluded with marine biologist and author Rachel Carson. Which catalyzed the environmental movement.
Editor : Pantheon (Feb 5, 2019)
---
New Novelist
Las Putas No Van Al Cielo
Cristina Merelli (Argentina)
Las putas no van al cielo de Cristina Merelli
La Rita, la Adelina, el Ricky, los mellizos Tabaré. El viejo Tabaré. La Chusca. La Rusita. Pinto, el hijo de la alemana. mujeres, hombres y fantasmas sosteniendo "La Ensoñación". Un prostíbulo que fue cuna y tumba de todos los cuerpos usados. De todos los cuerpos malqueridos.
"… me la imaginaba como una escultura adornando algún lugar del patio y lo que encontré fue una sombra negra, flaca, reseca.
Yo no lloré.
Estaba sacando agua de la bomba. Cuando me dijo buen día. Del hueco oscuro de la boca no se le escapó ningún destello de oro. La boca de la Chusca era una tumba profanada.
—Cuando las chicas me entraron a caer con nietos. Tuve que ir vendiendo los dientes para poder alimentarlos —me dijo cuando entramos en confianza.
No lloré. Había tanta miseria en esa casa que llorar por un muerto hubiera sido un sacrilegio. La Chusca armaba cigarrillos de palitos y hojas picadas, y las manos le temblaban como pajaritos con frío"
Editor : Vela al viento. Ediciones Patagónicas.
---
New Novelist
The Lido
Libby Page (English)
Rosemary has lived in Brixton all her life. But everything she knows is changing. Only the local lido, where she swims every day. Remains a constant reminder of the past and her beloved husband George.
Kate has just moved and feels adrift in a city that is too big for her. She's on the bottom rung of her career as a local journalist. And is determined to make something of it.
So when the lido is threatened with closure. Kate knows this story could be her chance to shine. But for Rosemary, it could be the end of everything. Together they are determined to make a stand. And to prove that the pool is more. Than just a place to swim – it is the heart of the community.
The Lido is an uplifting novel about the importance of friendship. The value of community, and how
ordinary people can protect the things they love.
Editor : Orion
---
New Novelist
Hotel Silence
Auður Ava Ólafsdóttir (Icelandic)
His wife has left him. His mother is slipping deeper into dementia. And his daughter is no longer who he thought. So he comes up with a foolproof plan. To buy a one-way ticket to a chaotic, war-ravaged country and put an end to it all.
But on arriving at Hotel Silence. He finds his plans – and his anonymity – begin to dissolve under the foreign sun. Now there are other things that need his attention. Like the crumbling hotel itself, the staff who run it. And his unusual fellow guests. And soon it becomes clear that Jónas must decide whether. He really wants to leave it all behind. Or give life a second chance, albeit down a must unexpected path.
Editor : Pushkin Press
---
New Novelist
Fear
Dirk Kurbjuweit (German)
An acclaimed German writer. Makes his American debut with this gripping. And sophisticated thriller reminiscent of The Dinner and the early novels of Ian McEwan. About the murder of a neighbor who had been harassing a middle-class family. And the relative imprisoned for the crime.
Randolph Tiefenthaler insists he had a normal childhood. Though he grew up with a father who kept thirty loaded guns in the house. A modestly successful architect with a wonderful family. A beautiful home, he soon finds his life compromised when his father. A man Randolph loves yet has always feared, is imprisoned for murder.
Editor : Harper
---
New Novelist
Ordinary People
Diana Evans (English)
South London, 2008. Two couples find themselves at a moment of reckoning. On the brink of acceptance or revolution. Melissa has a new baby and doesn't want to let it change her but. In the crooked walls of a narrow Victorian terrace. She begins to disappear. Michael, growing daily more accustomed to his commute. Still loves Melissa but can't quite get close enough to her to stay faithful. Meanwhile out in the suburbs. Stephanie is happy with Damian and their three children. But the death of Damian's father has thrown him into crisis – or is it something. Or someone, else? Are they all just in the wrong place? Are any of them prepared to take the leap?
Editor : Vintage
---
New Novelist
Turtles All the Way Down
John Green (USA)
Sixteen-year-old Aza never intended to pursue the mystery of fugitive billionaire Russell Pickett. But there's a hundred-thousand-dollar reward at stake. And her Best and Most Fearless Friend. Daisy, is eager to investigate. So together, they navigate the short distance. And broad divides that separate them from Russell Pickett's son, Davis.
Aza is trying. She is trying to be a good daughter. A good friend, a good student, and maybe even a good detective. While also living within the ever-tightening spiral of her own thoughts.
In his long-awaited return, John Green, the acclaimed. Award-winning author of Looking for Alaska and The Fault in Our Stars. Shares Aza's story with shattering, unflinching clarity in this brilliant novel of love. Resilience, and the power of lifelong friendship.
Editor : Dutton Books
---
New Novelist
Fashion Climbing: A Memoir with Photographs
Bill Cunningham (USA)
For Bill Cunningham. New York City was the land of freedom. glamour, and, above all, style. Growing up in a lace-curtain Irish suburb of Boston. secretly trying on his sister's dresses . And spending his evenings after school in the city's chicest boutiques. Bill dreamed of a life dedicated to fashion. But his desires were a source of shame for his family. And after dropping out of Harvard. He had to fight them tooth-and-nail to pursue his love.
Editor : Pinguin Press
---
New Novelist
Small Country
Gaël Faye (French Author)
Burundi, 1992. For ten-year-old Gabriel, life in his comfortable expat neighbourhood of Bujumbura with his French father. Rwandan mother and little sister. Ana, is something close to paradise. These are happy, carefree days spent with his friends sneaking cigarettes. And stealing mangoes, swimming in the river and riding bikes in the streets. They have turned into their kingdom. But dark clouds are gathering over this small country. And soon their peaceful idyll will shatter when Burundi. And neighbouring Rwanda are brutally hit by war and genocide.
Editore : Hogarth
---
New Novelist
American Like Me : Reflections on Life Between Cultures
America Ferrera (USA)
In this timely collection of essays. Emmy-winning actress and political activist America Ferrera mines her own cross-cultural Honduran. And American upbringing and gathers thirty-one influential friends and change-maker—such. As Lin-Manuel Miranda. Roxane Gay. Issa Rae. Kumail Nanjiani, and Uzo Aduba—to talk about what it's like to be an immigrant. A child or grandchild of immigrants. An indigenous person, or someone with deep connections to more than one culture. Even though this anthology speaks to the American experience. The themes of belonging and identity will hit home. For anyone who's ever felt torn between two cultures. Or two places equally dear to them.
Editor : Gallery Books
---
New Novelist
Miss Ex-Yugoslavia
Sofija Stefanovic (Serbian/Australian author)
If you're going to have the audacity to document a beauty contest. That pits immigrants and refugees from different sides of a conflict against each other for your film class. It seems only fair to compete yourself. That's exactly what led Serbian-born Stefanovic to strut. Her stuff alongside her fellow contestants from Bosnia. Croatia. Macedonia. Montenegro, and Slovenia for the title of Miss Ex-Yugoslavia.This stand-out memoir chronicles Stefanovic's life from her childhood to early twenties. Coming back and forth between Yugoslavia and Australia during the Yugoslav wars. The contrast between the Belgrade streets (where she once encountered a tiger cub being walked on a leash). To the ant hill-pocked back yard in Whyalla. South Australia (a remote town known for its BHP steel factory) ensures that Stefanovic's story is as unique and wacky as it is important.
Editore : Atria Books
---
New Novelist
Cherry
Nico Walker (USA)
Nico Walker wrote this edgy novel on a typewriter from inside a Kentucky federal prison. Where he's currently serving an 11-year sentence for bank robbery. The young protagonist in Cherry is an Army Medic (just like Walker was) who returns from Iraq's war zones with severe PTSD. To cope, he turns to drugs—just as the opioid crisis is ravaging the Midwest. When the money runs out. He turns to robbing banks. Walker's raw confessional novel, aptly compared toJesus' .Son and Reservoir Dogs, is a devastating example of art imitating life.
Editor : Alfred A. Knopf
---
A Strangeness in My Mind
Orhan Pamuk (Turkish author)
Arriving in Istanbul as a boy. Mevlut Karataş is enthralled by both the old city that is disappearing. And the new one that is fast being built. He becomes a street vendor, like his father. Hoping to strike it rich, but luck never seems to be on Mevlut's side. He spends three years writing love letters to a girl. He has seen just once, only to elope by mistake with her sister. Although he grows to cherish his wife and the family they have together. Mevlut stumbles toward middle age as everyone around him seems to be reaping. The benefits of a rapidly modernizing Turkey. Told through the eyes of a diverse cast of characters. In A Strangeness in My Mind Nobel-prize-winning author Orhan Pamuk paints a brilliant tableau. Of life among the newcomers who have changed the face of Istanbul over the past fifty years.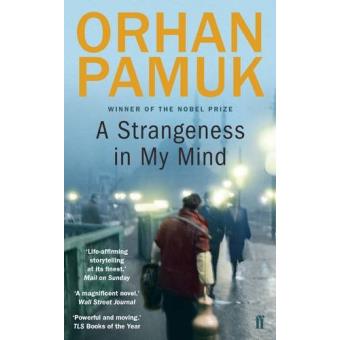 Editor : Faber & Faber Libri
---
New Novelist
La Luz negra, (Spanish Edition)
Maria Gainza – (Argentine author)
This is a novel set in the art world of Buenos Aires. A novel about counterfeiters and falsifiers. The narrator, an art critic who worked for an appraiser through whose hands they passed faked works. tells a story starring a character called La Negra. Who falsifies paintings by painter Mariette Lydis.
Editor : Editorial Anagrama
---
New Novelist
Where Shall We Run To?
Alan Garner (England)
The war went. We sang in the playground, Bikini lagoon. An atom bomb's boom, and two big explosions. David's father came back from Burma and didn't eat rice. Twiggy taught by reciting The Pied Piper of Hamelin, The Charge of the Light Brigade. And the thirteen times table. Twiggy was fat and short and he shouted. And his neck was as wide as his head. He was a bully, though he didn't take any notice of me.
Editor – Fourth Estate
---
New Novelist
Milkman
Anna Burns (Ireland)
In this unnamed city, to be interesting is dangerous. Middle sister, our protagonist. Is busy attempting to keep her mother from discovering her maybe-boyfriend. And to keep everyone in the dark about her encounter with Milkman. But when first brother. In-law sniffs out her struggle. And rumours start to swell, middle sister becomes 'interesting. The last thing she ever wanted to be. To be interesting is to be noticed and to be noticed is dangerous.
Editor – Faber & Faber
---
New Novelist
Warlight
Michael Ondaatje (US)
In a narrative as beguiling and mysterious as memory itself. Shadowed and luminous at once. We read the story of fourteen-year-old Nathaniel. And his older sister, Rachel. In 1945, just after World War II. They stay behind in London when their parents move to Singapore. Leaving them in the care of a mysterious figure named The Moth. They suspect he might be a criminal. And they grow both more convinced and less concerned. As they come to know his eccentric crew of friends.
During the war.
Men and women joined by a shared history. Of unspecified service during the war. All of whom seem, in some way. Determined now to protect. And educate (in rather unusual ways) Rachel and Nathaniel. But are they really what and who they claim to be? And what does it mean when the siblings' mother returns after months of silence. Without their father. Explaining nothing, excusing nothing? A dozen years later. Nathaniel begins to uncover all that he didn't know. And understand in that time. And it is this journey–through facts, recollection, and imagination. That he narrates in this masterwork from one of the great writers of our time.
Editor – McClelland & Stewart Inc
---
New Novelist
Midnight Blue
Simone van der Vlugt ( Dutch Author)
From Simone Van Der Vlugt comes her European bestselling novel of a young woman's rise as a painter in Holland's Golden Age. Perfect for readers of The Miniaturist. Tulip Fever, and Girl with a Pearl Earring.
Amsterdam 1654. Against the backdrop of Holland's Golden Age. A dangerous secret threatens to destroy a young widow's new life.
Following the sudden death of her husband. Twenty-five-year old Catrin leaves her small village. And takes a job as a housekeeper to the successful Van Nulandt merchant family. Amsterdam is a city at the peak of its powers. Science and art are flourishing in the Golden Age. And Dutch ships bring back exotic riches from the Far East. Madam Van Nulandt passes her time taking expensive painting lessons from a local master. Rembrandt van Rigin. And when Catrin takes up a brush to finish some of her mistress's work. Rembrandt realizes the maid has genuine talent. And encourages her to continue.
Chinese porcelain.
When a figure from her past threatens her new life. Catrin flees to the smaller city of Delft. There, her gift as a painter earns. Her a chance to earn a living painting pottery at a local workshop. Slowly, the workshop begins to develop a new type of pottery. To rival fancy blue-on-white imported Chinese porcelain. And the graceful and coveted Delft Blue designs she creates help revolutionize the industry. But when tragedy strikes. Catrin must decide whether to defend her newfound independence. Or return to the village that she'd fled.
Editor : Ambo Anthos Uitgevers
---
New Novelist
Autismi
Giacomo Sartori (Italian Author)
Incipit: «Il mio lavoro consiste nel fare buche nella terra. Buche grandi e profonde. In cui ci entra comodamente una persona. Poi appunto ci entro dentro.
Mi ci seppellisco, si potrebbe dire. Però a differenza di un vero seppellimento nessuno poi aggiunge altra terra tra me e lo scavo. Contrariamente a un vero funerale posso muovere le braccia. Posso respirare come voglio. Venire fuori quando ho finito. Guardare un rettangolo di cielo. Parlare. Posso urlare la mia gioia. Ammesso e non concesso che abbia della gioia in sopravanzo. Quando ho finito esco, e torno a casa mia.
E poi comunque a differenza dei morti veri e propri non mi sdraio. Sto in piedi.»
Autismi sono recitativi d'autore alle prese con la crudeltà quotidiana dei nuovi lessici famigliari. Giacomo Sartori indaga con uno humour sferzante. Uno dopo l'altro i teatri e le messe in scena dell'esistenza spostando ogni volta più lontano la soglia della verità insostenibile.
Le parole care.
I gesti gentili. Perfino gli sguardi di chi veglia su un defunto parente suggeriscono stati mentali parossistici. E nello stesso tempo struggenti. Un'opera. Una galleria di ritratti storpiati da sentimenti non espressi. Quello della sorella. Quello della propria città. Profondissimo quello del suocero. In cui il lettore potrà riconoscere ora un antico dolore. Una leggera gioia. Ritmo incalzante del tempo.
Una voce unica. Quella di Giacomo Sartori. In grado di osservare senza alcun moralismo gli attimi che molti si ostinano a chiamare vita.
Editor : Miraggi Edizioni
---
New Novelist
Beautiful Days: Stories
Joyce Carol Oates (American Author)
The diverse stories of Beautiful Days. Joyce Carol Oates explore the most secret, intimate. And unacknowledged interior lives of characters not unlike ourselves. Who assert their independence in acts of bold and often irrevocable defiance.
"Fleuve Bleu" exemplifies the rich sensuousness of Oates's prose. As lovers married to other persons vow to establish, in their intimacy, a ruthlessly honest. Truth-telling authenticity missing elsewhere in their complicated lives, with unexpected results.
Editor : Happer Collins publishers
---
New Novelist
Under the Influence : A Novel
Joyce Maynard  (American Author)
Drinking cost Helen her marriage and custody of her seven-year-old son, Ollie. Once an aspiring art photographer. She now makes ends meet taking portraits of school children and working for a caterer. Recovering from her addiction. She spends lonely evenings checking out profiles on an online dating site. Weekend visits with her son are awkward. He's drifting away from her, fast.
When she meets Ava and Swift Havilland. The vulnerable Helen is instantly enchanted. Wealthy, connected philanthropists. They have their own charity devoted to rescuing dogs. Their home is filled with fabulous friends. Edgy art, and dazzling parties.
Elliott.
Then Helen meets Elliott, a kind. Quiet accountant who offers loyalty and love with none of her newfound friends' fireworks. To Swift and Ava, he's boring. But even worse than that, he's unimpressed by them.
As Helen increasingly falls under the Havillands' influence—running errands. Doing random chores. Questioning her relationship with Elliott—Ava and Swift hold out the most seductive gift. Their influence and help to regain custody of her son. But the debt Helen owes them is about to come due.
Ollie witnesses an accident involving Swift. His grown son, and the daughter of the Havillands' housekeeper. With her young son's future in the balance. Helen must choose between the truth and the friends who have given her everything.
Editor : William Morrow
---
New Novelist
La follia delle Muse (Italian Edition)
David Czuchlewski
Popolata da personaggi ossessionati dalla letteratura. Una storia di passioni libresche e di mistero, di follia e di ambizione.Tutto ruota attorno alla figura. Grandiosa e sinistra, di un personaggio forgiato sul riconoscibile modello di J.D. Salinger: Horace Jacob Little. Scrittore geniale e bizzarro di romanzi e racconti dal tono borgesiano che. Nel corso di una carriera ventennale. Non ha mai diffuso sue fotografie. Rifiutando ogni contatto con la stampa. Nessuno lo ha mai visto né sa dove vive, compreso il suo agente.
Giornalista.
Le copertine dei suoi libri sono completamente bianche. Sulle sue tracce si muovono. Spinti da opposte ambizioni. Due ex compagni di corso all'Università di Princeton. Jake, giornalista esordiente che affida le sue speranze professionali. Alla possibilità di rintracciare Little e costringerlo a un'intervista. E Andrew, brillante ma mentalmente disturbato. Che ha dedicato i suoi studi letterari alla produzione di Little. Restando a tal punto coinvolto dalla personalità. Dello scrittore da immaginare una vera e propria persecuzione di costui ai propri danni.
Del Libro.
Lara è la ragazza amata da entrambi. Che affiderà a Jake il manoscritto con le illuminanti. "Confessioni" di Andrew. Al centro dei percorsi dei tre personaggi. Il luogo simbolico del libro. Il Manicomio delle Muse. Lussuoso ospedale psichiatrico per artisti e scrittori. Nella sua atmosfera rarefatta e ipnotica si scioglieranno. I nodi di una vicenda sempre più complessa. In una tensione narrativa capace di coinvolgere il lettore nel vortice di un gioco colto e inquietante.
Editor – Meridiano Zero
---
New Novelist
Churchill m'a menti 
Caroline Grimm (French Author)
C'est une histoire vraie et oubliée.
Celle de l'île de Jersey, abandonnée par Churchill en juin 1940. Envahie par les Allemands deux mois plus tard.
Comment vont survivre les habitants de l'île livrés à l'ennemi ? Pour qui les nazis font-ils construire les seuls camps de concentration de l'Europe de l'Ouest ? Des centaines de Français y seront déportés. Pourquoi Churchill n'en a-t-il jamais parlé ? Ces années de lutte. Caroline Grimm les raconte en suivant le quotidien palpitant de personnages qui n'ont eu d'autre choix que de collaborer avec l'ennemi ou de résister.
Un roman passionnant et bouleversant sur un chapitre ignoré de la Seconde Guerre mondiale.
Editor : Flammarion
---
New Novelist
The Zen Poems of Ryokan
Ryokan Translation by Nobuyuki Yuasa (Japan)
A poet-priest of the late Edo period. Ryokan (1758-1831) was the most important Japanese poet of his age. This volume contains not only the largest English translation. Yet made of his principal poems. But also an introduction that sets the poetry in its historical. And literary context. And a biographical sketch of the poet himself.
Editor –  Princeton Legacy Library
---
New Novelist
Roissy
Tiffany Tavernier (French)
Sans cesse en mouvement. Tirant derrière elle sa valise. La narratrice de ce roman va d'un terminal à l'autre. Engage des conversations. S'invente des vies. Eternelle voyageuse qui pourtant ne montera jamais dans un de ces avions dont le spectacle l'apaise.
Arrivée à Roissy sans mémoire ni passé. Elle y est devenue une « indécelable ». Une sans domicile fixe déguisée en passagère. Elle a trouvé refuge dans ce non lieu les englobant tous. S'attachant aux êtres croisés dans cet univers fascinant. Personnels navigants ou au sol côtoient clandestins. Et laissés-pour-compte. Instituant habitudes et rituels comme autant de remparts. Aux bribes de souvenirs qui l'assaillent et l'épouvantent.
La femme sans nom fait corps avec l'immense aérogare.
Mais la bulle de sécurité finit par voler en éclats. Et quand un homme, qui tous les jours vient attendre le vol Rio-Paris. Le même qui, des années auparavant. S'est abîmé en mer tente de l'aborder. Elle fuit, effrayée. Comprenant, à sa douceur et à son regard blessé, qu'il ne lui fera aucun mal. Elle se laissera pourtant aller à la complicité qui se nouera entre eux.
Magnifique portrait de femme rendue à elle-même à la faveur des émotions qui la traversent. Roissy est un livre polyphonique et puissant. Il interroge l'infinie capacité de l'être humain à renaître à soi et au monde.
Editor : Sabine Wespieser Editeur
---
New Novelist
Literature
Guillermo Stitch (US)
Outside in July. Therefore, is the first novel of Guillermo Stitch. In addition, it has already been called a "masterpiece" by the San Francisco Book Review. Also, in the author's house in Tarifa, Andalusia. In addition, Literature® is a science fiction black that. "Envelopes the razor-sharpness of Raymond Chandler. Around the extraordinary vision of Philip K. Dick ". In other words, and whose plot is about a terrorist. In conclusion, live in a world where fiction is forbidden.
Editor : Nineveh Editions
---
New Novelist
The Diary of a Nose
Jean-Claude Ellena (French)
French bestseller. Also, the diary of a nose is the story of creating a scent. Also, perfume head at Hermès. Above all, the creation of perfume is an exclusive and secret business. In addition, what does life look like for a perfumer? For example, how does the creation of a new perfume begin? After that, how do you capture the essence of an odor on the skin? After that, for a year. Jean-Claude Ellena wrote a diary of his life as "exclusive perfumer" for Hermes. However, believing that creating a perfume is like creating a work of art. Above all, describing himself as a writer using "olfactory colors". In conclusion, he explains how the five senses come into play when creating a perfume.
Inspiration.
He also reveals how inspiration can come from a market stall. A landscape. Or even the movement of calligraphy. And concludes this charming, perceptive diary with recipes for natural fragrances. Each made up of three synthetic ingredients. To create the illusion of smells like freesia. Orange blossom. Grapefruit. Pear. Chocolate, cashew and cotton candy. This is the story of a quest to capture what is most elusive. Jean-Claude Ellena offer readers a rare insight into the secrets of his business. His art, and his life as one of the world's most important and admired perfumers.
Editor : Kindle Edition
---
New Novelist
Rouge de soi
Babouillec – France
"Je m'appelle Eloise Othello. Je cours contre l'idée de la perte de l'identité individuelle au bénéfice de l'identité collective. En clair, être soi-même et non une identité manufacturée dans la chaîne de l'identité sociale." Babouillec, époustouflante auteure autiste n'ayant jamais appris, selon ses propres mots, "à lire, à écrire, à parler", parvient à composer ses textes à l'aide de lettres en carton disposées sur une feuille blanche. Dans ce premier roman, elle nous entraîne hors des sentiers battus de l'autofiction pour nous livrer une véritable leçon de courage et d'indépendance.
Editor – Payot et Rivage
---
New Novelist
La Distancia Que Nos Separa
Renato Cisneros – (Spain)
«Es un libro impresionante, y haberlo escrito, además de talento, demuestra un gran coraje.» Mario Vargas Llosa Si quiero entender a mi padre debo identificar nuestros puntos de intersección, iluminar las zonas oscuras, buscar el contraste, resolver los acertijos que con el tiempo fui abandonando. Si consigo entender quién fue él antes que yo naciera, quizá podré entender quién soy ahora que está muerto. Es en esas dos titánicas preguntas que se sostiene el enigma que me obsesiona: Quién era él antes de mí. Quién soy yo después de él. Ese es mi objetivo sumario: reunir a esos hombres intermedios. «Cisneros pone un orden novelesco en el desorden inherente a toda vida humana, mientras va en busca del tiempo perdido y del padre añorado».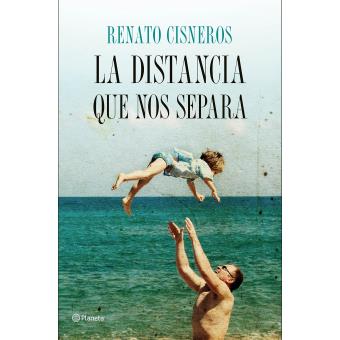 Editor: Planeta Libri
---
How to Be Perfect
Ron Padgett – (US)
"Make eye contact with a tree." "Do not practice cannibalism." "Wear comfortable shoes." "Sing, every once in a while." "In later life, become a mystic." Offbeat, warm, and funny, Ron Padgett's prescriptions for human perfection springs to life in Jason Novak's cartoons—a delightful match-up of sensibilities. And remember: "Don't give advice."
Editor: Coffe Housse Press
---
New Novelist
Envisioning Real Utopias
Erik Olin Wright – (US)
The growing inequality of income and power. As a result, recent convulsions in the financial sector. After that, have made more urgent than ever the search for alternatives to unbridled capitalism. However, the left has lost ground worldwide. In addition, starting from the beginning. Also, that liberal capitalism is the only game in town. In other words, political theorists tend. Especially to consider as utopian any attempt. For example, rethinking our social and economic relationships. Similarly, Fredric Jameson explained it for the first time. In conclusion, it is now easier for us to imagine. the end of the world as an alternative to capitalism.
Editor: Verso Books
---
New Novelist
NOS VIES
Marie-Hélène Lafon – (French Novelist)
"J'ai l'oeil, je n'oublie à peu près rien, ce que j'ai oublié, je l'invente.J'ai toujours fait ça, comme ça, c'était mon rôle dans la famille, jusqu'à la mort de grand-mère Lucie, la vraie mort, la seconde. Elle ne voulait personne d'autre pour lui raconter, elle disait qu'avec moi elle voyait mieux qu'avant son attaque." Le Franprix de la rue du Rendez-Vous, à Paris. Une femme, que l'on devine solitaire, regarde et imagine. Gordana, la caissière. L'homme encore jeune qui s'obstine à venir chaque vendredi matin… Silencieusement elle dévide l'écheveau de ces vies ordinaires. Et remonte le fil de sa propre histoire.Nos vies est le nouveau roman de Marie-Hélène Lafon. Il aurait pour sujet la ville et ses solitudes.Marie-Hélène Lafon est professeur de lettres classiques à Paris.
Editor:  Buchet/Chastel.
---
Money Power Love
Joss Sheldon – (English Novelist)
Born on three adjacent beds, a mere three seconds apart. Also, our three heroes. Are united by nature but divided by nurture. Moulded by their different upbringings. They spend their lives chasing three very different desires. Money, power and love.
This is a human story. A tale about people like ourselves. Cajoled by the whimsy of circumstance. Who find themselves performing the most beautiful acts as well as the most vulgar.
This is a historical story. A tale set in the early 1800s. Which shines a light on how bankers. With the power to create money out of nothing. Were able to shape the world we live in today.
Finally, and this is a love story. A tale about three men, who fall in love with the same woman. At the very same time
http://www.joss-sheldon.com/
---
A la lumière du petit matin.
Agnes Martin-lugand – (French Novelist)
À l'approche de la quarantaine. Hortense se partage entre son métier de professeur de danse et sa liaison avec un homme marié. Elle se dit heureuse. Pourtant elle devient spectatrice de sa vie. Peu à peu gagnée par un indicible vague à l'âme qu'elle refuse d'affronter. Jusqu'au jour où le destin la fait trébucher… Mais ce coup du sort n'est-il pas l'occasion de raviver la flamme intérieure qu'elle avait laissée s'éteindre ?
Edition : Michel Lafon.
---
Madame Pylinska et le secret de Chopin
Éric-Emmanuel Schmitt – (French Novelist)
« – Madame Pylinska, quel est le secret de Chopin ?
– Il y a des secrets qu'il ne faut pas percer mais fréquenter. Leur compagnie vous rend meilleur. »
En suivant les cours de la tyrannique Madame Pylinska. Le jeune Eric Emmanuel cherche à comprendre le mystère de la musique de Chopin. La Polonaise a de surprenantes façons d'expliquer le génie du musicien. La leçon de piano devient peu à peu apprentissage de la vie et de l'amour. Dans le cadre de "Le cycle de l'invisible". Un conte initiatique plein d'émotion, d'intelligence et d'humour.
Edition : Albin-Michel
---
Things Fall Apart – (republishing) 
Chinua Achebe – (Nigerian author)
Things are falling apart. In other words, it's the first of three novels in the African trilogy. Especially, acclaimed by the criticism of Chinua Achebe. In addition, it is a classic story. Also, the cataclysmic encounter of Africa with Europe. After that, she established a colonial presence on the continent. Concurrently, told through the fictitious experiences of Okonkwo. After that, a wealthy Igbo warrior without fear of Umuofia at the end of the nineteenth century. In conclusion, Things Fall Apart explores the uselessness of a man. Resistance to the devaluation of its Igbo traditions by British politicians and religious. The forces and its desperation as a community surrender to the new powerful order.
editor : Everyman's Library
---
La petite fille sur la banquise
Adelaïde Bon – (French Novelist)
«  J'ai neuf ans. Un dimanche de mai, je rentre seule de la fête de l'école, un monsieur me suit. Un jour blanc.
Après, la confusion.
Année après année, avancer dans la nuit.
Quand on n'a pas les mots, on se tait. On s'enferme. On s'éteint, alors les mots. Je les ai cherchés. Longtemps. Et de mots en mots, je me suis mise à écrire. Je suis partie du dimanche de mai et j'ai traversé mon passé. J'ai confronté les faits. Et phrase après phrase. J'ai épuisé la violence à force de la nommer. De la délimiter, de la donner à voir et à comprendre.
Page après page, je suis revenue à la vie.  »
A. B.
Quand ses parents la trouvent en pleurs. Mutique, Adélaïde ignore ce qui lui est arrivé. Ils l'emmènent au commissariat. Elle grandit sans rien laisser paraître. Adolescente puis jeune femme enjouée. Des années de souffrance, de solitude, de combat.
Vingt ans après. Elle reçoit un appel de la brigade des mineurs. Une enquêtrice a rouvert l'affaire dite de l'électricien, classée. L'ADN désigne un cambrioleur bien connu des services de police. On lui attribue 72 victimes mineures de 1983 à 2003. Plus les centaines de petites filles qui n'ont pas pu déposer plainte.
Au printemps 2016. Au Palais de justice de Paris, au côté de 18 autres femmes. Adélaïde affronte le violeur en série qui a détruit sa vie.
Avec une distance. Une maturité et une finesse d'écriture saisissantes. Adélaïde Bon retrace un parcours terrifiant, et pourtant trop commun. Une lecture cruciale.
Edition : Grasset
---
New Novelist
Le dernier jour
Jean-Luc Outers – (Belgian Novelist)
"Dans la tradition des Tombeaux, en quelque sorte. Le dernier hommage que l'on peut rendre à ceux dont l'heure ultime nous sépare durablement".
J.M.G. Le Clézio. Autant de manières de célébrer la vie à travers la mort. Autant de manières de vivre que de mourir. Jean-Luc Outers renoue donc avec la tradition du Tombeau. Tour à tour épitaphe. Oraison. Pure élégie ou déploration. Se fondant sur des écrits et des témoignages. Il donne pourtant le sentiment de raconter des histoires proches de la fiction. Dont les héros auront marqué sa vie. Parmi eux, on reconnaîtra les écrivains Henri Michaux. Dominique Rolin. Simon Leys. Hugo Claus.
Edition:  Gallimard
---
The Shepherd's Hut
Tim Winton – (Australian Author)
Tim Winton's brilliant novel. The Riders was about a journey with a potentially perilous ending, and his new novel. The Shepherd's Hut, revisits some of these themes.
Jaxie is a rude fugitive. However, his voice recalls the characters of Irvine Welsh. But also, he is incredibly articulate and clever. After that, he meets Fintan MacGills. In other words, a mysterious companion excluded and disconcerting Irish. Likewise, he also lives in an old shepherd's hut. After that, Jaxie allows herself to form a suspicious and strange friendship. In conclusion, this book. In other words, is not for animal lovers or delusional. Finally, eat a lot of innocent goats and kangaroos.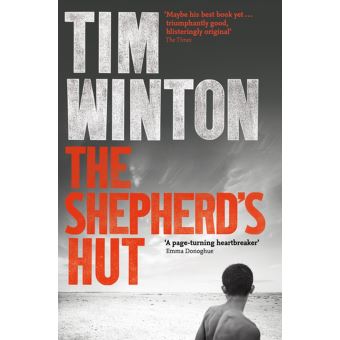 Editor : Picador
---