Welcome to our section Unexpected Artist. The will of the HappenArt – Arts & Culture Platform is to offer you its best selections of Unexpected Artist that will interest you.
Unexpected Artist, submission your work here

⇒
---
Unexpected Artist
Nate Lewis
Photographer, collage
Location: New-York (US)
Nate Lewis explores history through models. The textures and the rhythm. Create festive and lamenting meditations.
He obtained a bachelor's degree in nursing from VCU. Nate practiced critical care nursing in Washington area hospitals for nine years. Lewis's first artistic activity was the violin in 2008. Then drawing in 2010. Since 2017, he lives and works in New York.
Distortion and illusion.
Lewis is interested in the invisible. Her work is driven by empathy and the desire to understand nuanced points of view. By modifying the photographs, he aims to challenge people's views on race. And history through distortion and illusion. Treating paper as an organism itself. He sculpts patterns related to cellular tissue. Has anatomical elements, allowing to discover stories and hidden patterns from the photographs. Lewis approaches subjects and images from a place of diagnosis. With the idea of ​​using diagnostic lenses and contrast dyes. Through his medical training, he is interested in the tensions that exist inside and outside of us. Ultimately, the work embraces humanistic ideas of human connection and understanding.
Website→  http://natelewisart.com/
---
Unexpected Artist
Stefan Visan
Performance, Installation
Location : Roumania
The interventions of the artist Stefan Visan are always rather surreal. But they always start from ordinary objects: a silver safety pin pierces green leaves. A burning candle is cut and placed in a tilted position. The lame spaghetti extends the tines of the fork. Installation.
His work is very complex, he spends hours or even days fiddling with in his workshop. He builds something unique with bizarre combinations without any prior intention for what he is going to create.
Stefan Visan does not limit his artistic approach to a single medium. He's always trying to come up with something new.
"I always explore different things, from painting to collage. Through video collage, photography, illustration. For example, collage is a break with painting and the opposite. Everything I create is handmade, nothing digital ".
The result is a series of surrealist interventions that mix together everyday objects making them unique and very but very weird!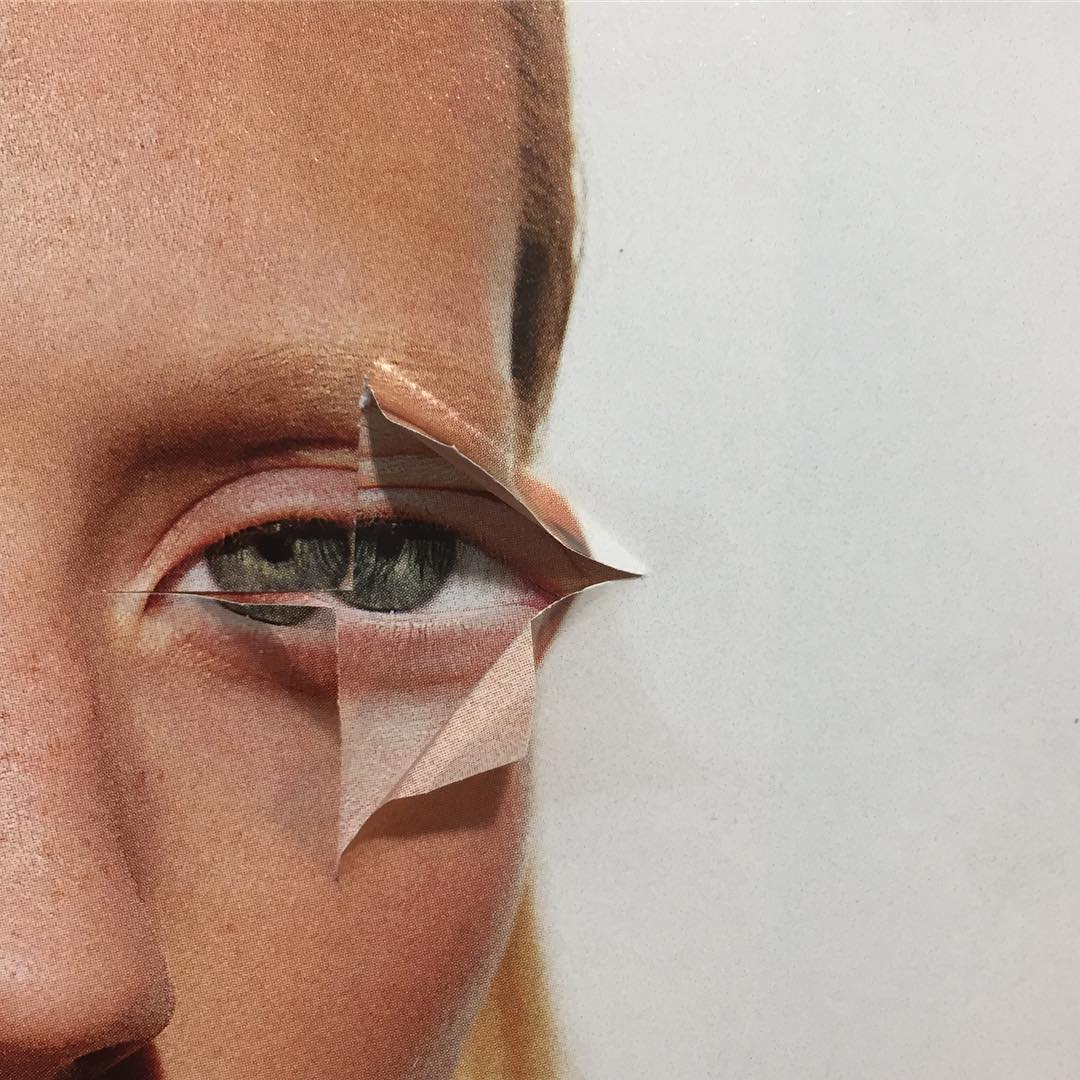 Stefan Visan→  https://visanstefan.wixsite.com/
---
Unespected Artist
Jean Pierre Raynaud
Visual Artist
Location : France
After completing his horticultural studies, Jean Pierre Raynaud began by making assemblages close to New Realism.
From 1963, with his white and red Psycho-objects. It combines a few simple elements (gauges, ladders and emergency shovels, road signs or flower pots). He tries to highlight the relationship between the mental world and the real world.
Frozen and distant. His work is presented as a vision of the world. Cruel certainly, but located beyond anguish and violence.
In 1974, Raynaud opened his blockhouse house to the public (two armored doors and a single window). Entirely lined inside with white earthenware tiles and constantly modified. For more than twenty years, the tiling became elsewhere. The same year, the theme of a series of works (Zero Spaces).
Website→ http://www.jeanpierreraynaud.com/
---
Unexpected Artist
Nik Ramage
Sculptor
Location : UK
Nike Ramage makes machines that move, or appear to move. Machines not useful but sculptural. With weaknesses and flaws. Ticks and squeaks. Too complicated and underperforming.
Some ask the viewer to put them in motion. Others have their own life. They are made from a motley collection. Disparate parts, encompassing lost and broken machine parts. As well as household items. They are machines born from ideas but bypassing utility. Machines steeped in the human condition. Absurd and uncertain.
Website→ https://nikramage.com/
---
Unexpected Artist
Malin Bülow
Installation, Performance
Location : Swedish
The work of Malin Bülow, Swedish artist. Relates to human sculpture. Installation and performance, in a close relationship with the public. Malin Bülow creates large performative installations in situ. It emphasizes the skin of the dancers, which becomes a sculptural element of tension. The performers are thus the activators of his interventions, both sensory and claustrophobic.
Elastic Bonding.
Malin Bülow's works are always linked to their exhibition context. The artist works mainly with two components. Elasticity and fluidity. Working vertically at Usines Fagor, his installations take on a monumental aspect. Elastic Bonding questions the inextricable link between architecture and the body. Fragmentary forms. Suspended, transform into sprawling performative sculptures. Like giant umbilical cords. They extend until they blend into the architecture.
Also interested in the static aspect that we find in classical sculpture. Malin Bülow plays on the ambiguity between the living and the non-living. The "recumbent" exhibits during the week are replaced on weekends by the presence of dancers. Very slowly, the latter, enclosed within this membrane, search for positions that analyze the tension. And elasticity in the body. The skin. Architecture and movement, a fragile balance between rigidity and flexibility.
Website→ https://www.malinbulow.com/
---
Unexpected Artist
Graziano Russo
Installation
Location : Rome (Italy)
Graziano Russo was born in Locri in 1980. He graduated from the Academy of Fine Arts in Rome in 2004, with Prof. Gianluigi Mattia.
Inspired by the theories of Marshall McLuhan. The works of Graziano Russo invite you to reflect on the incisive role played by the specificity of the mass media on the subjective and collective imagination. Whatever the individual content conveyed. Until the extreme hypothesis that "the means is the message". Based on technological determinism. Which highlights the impact of organizational information rules on social behavior. And on the training of individuals.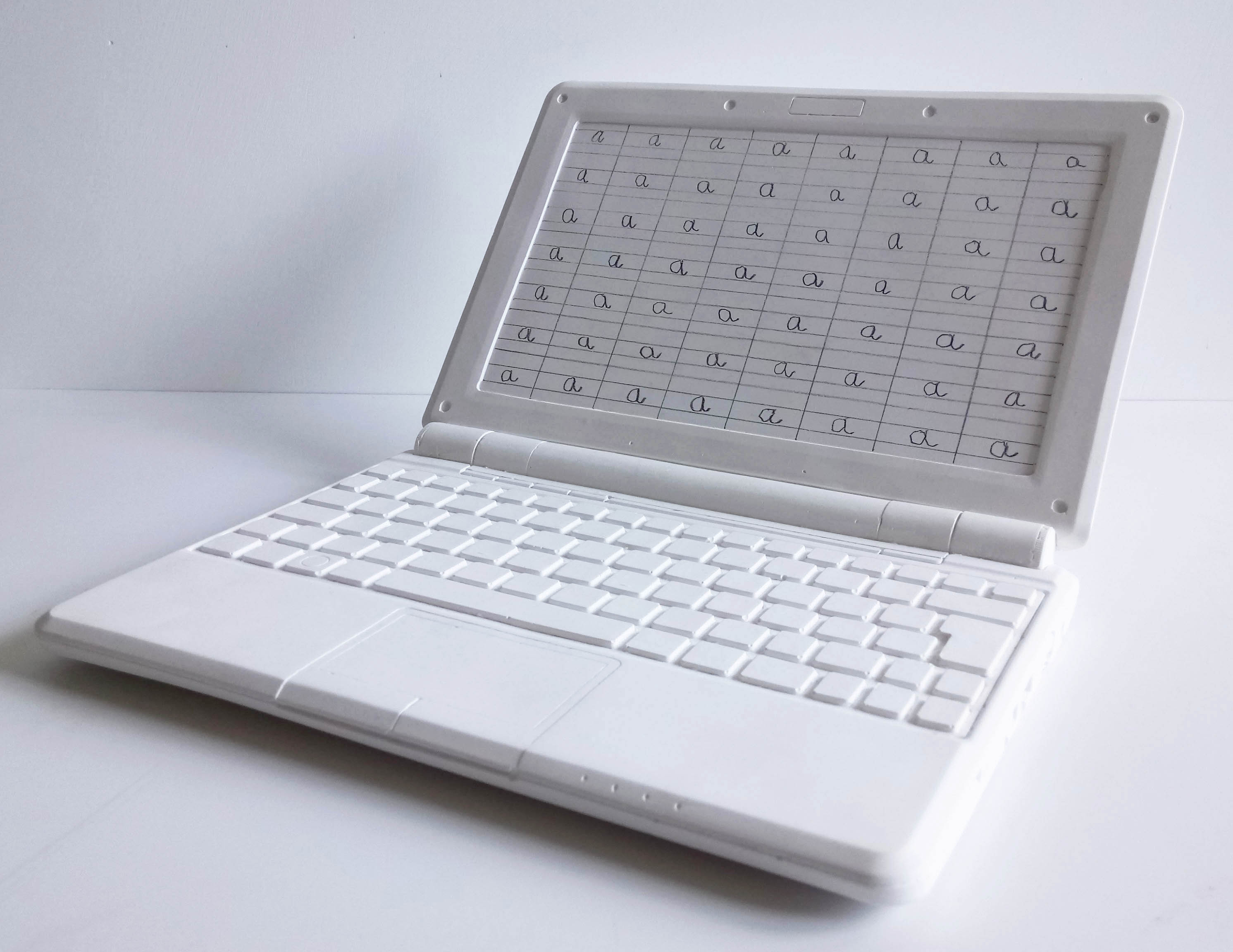 Website : https://www.grazianorusso.com/
---
Unexpected Artist
Akse P19
Street Art, Graffiti
Location ; Manchester (UK)
Akse is a French graffiti artist of Vietnamese origin. He has been based in Manchester, UK since 1997. Akse started painting in 1992. Then he became a member of the P19 crew (founded by Pest) in 1993. Although Akse started writing letters. He quickly specialized in characters. In recent years, Akse has focused on freehand high definition HD photo-realism graffiti portraits.
Website : https://www.akse-p19.com/
---
Unexpected Artist
Studio Drift
Visual Artists, Installation 
Location : Netherlands
Dutch artists Lonneke Gordijn (1980) and Ralph Nauta (1978) founded the studio DRIFT in 2007. With a multidisciplinary team of 64 people. They work on sculptures. Experiential installations and performances.
DRIFT manifests the hidden phenomena and properties of nature. With the use of technology. To learn about the underlying mechanisms of the Earth. So, reestablish our connection with it.
Deconstructive processes.
With both depth and simplicity. DRIFT's works of art highlight the parallels between artificial structures. Natural through deconstructive processes. Interactive and innovative. Artists raise fundamental questions about what life is. And explore a positive scenario for the future.
Website : https://www.studiodrift.com/
---
Unexpected Artist
Milena Naef
Sculptor, Installation
Location : Switzerland
Milena Naef is fascinated by the thought that our bodies are in constant "choreography" with their environment. Due to the inevitable presence of our body. Also, Milena believes that we define ourselves by constant interaction. That we are obliged to have with our environment. Our own creations have allowed us to appropriate ourselves. To cultivate and reflect on the spaces we inhabit. The ability to shape and manipulate materials affects us through physical exploration in itself. Finally, she considers this interactive exploration as a reflection on ourselves as a material.
Website : http://milenanaef.com/
---
Unexpected Artist
Refik Anadol
Visual Artist
Location : Turkey
Refik Anadol was born in 1985 in Istanbul. He works in the field of live audio / visual performance design. Architectural photography, in particular. His works explore the space between digital and physical. It creates a relationship between architecture and the media arts. Audio-visual artist, designer and spatial thinker. Anadol is intrigued by the way the subject transforms. Contemporary culture requires rethinking the new aesthetic. The technique and the dynamic perception of space. He builds his work on the reaction and interactions of the nomadic subject. With unconventional spatial orientations. By integrating multimedia design into architecture. Anadol wonders about the possibility of a post-digital architectural future. In which there are no more non-digital realities.
 Paintings by contemporary artists
It invites spectators to visualize alternative realities. By presenting them with the possibility of redefining the functionalities of interior architectural training. And outside. Her work suggests that all spaces and facades have the potential to be used as canvases by contemporary artists.
Website : http://refikanadol.com/
---
Unexpected Artist
ATOM
Photographer
Location : Japan
ATOM is a Japanese photographer born in 1980. He traveled to 64 countries over 6 years and encountered many cultures and many people. The experience gained from the trip raised many questions for himself.
What does it mean to life.  Coexistence with nature, happiness and purpose of living for? And the fundamental question is, "Why am I born in Japan in this age?"
By leaving Japan, he reconsidered his homeland. And pondered about living as a Japanese and a modern people. Conscious of his identity as a Japanese, he uses the motifs of symbols that symbolize Japan. Takes a photo of the present age, and prints it on the most precious handmade Japanese paper in Japan.
He will continue to travel and explore and express the meaning of living as a Japanese in the present age.
Website : https://www.photographer-atom.net/
---
Unexpected Artist
ELAINE LI
Photographer
Location : Hong-Kong/Sydney
Elaine Li, artistic director and photographer. She was born and I grew up in Hong Kong. She spent time in Melbourne and Chicago. Then, now works at DDB Sydney. During my stay at Ogilvy Hong Kong, she was part of the team behind the award-winning KFC Edible Nail Polish and Nike Air Max 95 Collectables campaigns.
In 2017, Elaine represents Hong Kong and participated in the Young Lions Competition. Shortly after moving to Sydney, she was shortlisted for B&T 30 under the age of 30. Also, she became tutor of the AWARD school. And won Young Lions Australia.
Website : http://www.elaine.li/
---
Unexpected Artist
Franz Falckenhaus
Photographer, Mix-Media
Location : Poland
Franz Falckenhaus studied and graduated with a degree in Information Technology and Computer related Studies. Although he never had any formal training in the arts. Franz always had an interest in photography. Film, and collage. His collage works are mainly digital. And are always composed from selected vintage illustrations. And images mixed with found paper materials. He skillfully combines self-made elements such as. Backgrounds. Shadows. Drawings with cleverly chosen photos to assemble them all together into art.
Website : https://www.flickr.com/photos/franzfalckenhaus/
---
Unexpected Artist
Darren Pearson
Mix-Media, Photographer
Location : Los Angeles (US)
DARIUSTWIN is a Southern California-based company. Specializing in light painting media and products founded by Darren Pearson. By night, DARIUSTWIN explores landscapes near and far in search of the perfect scene. For life-sized light painting media. These drawings are created using a specially designed. Illustrative light painting tool called a 'Night Writer'. And through use of long-exposure photography.
Website : https://www.dariustwin.com/
---
Unexpected Artist
Jean Luc Cornec
Sculptor, Intallation
Location : Berlin (Germany)
Jean-Luc Cornec is a true "king of recovery". He has in his arsenal many old objects that have fallen into disuse. When recycling is at the heart of the creative process. This necessarily results in more meaningful realizations. The simple aesthetic and purely visual aspect. Jean-Luc Cornec, is a French Breton artist. He is expatriate in Germany. who has a very special method of giving life to adorable sheep.
---
Unexpected Artist
Marius Sperlich
Photographer, Mix-Media
Location : Germany
German artist Marius Sperlich. Capture luscious images in macro. They do not leave marble. Fascinated by the women's bodies. He focuses exclusively on the lips. The eyes or the bustier. Close-ups a bit trashy. But above all sensual and explosive. Give to see the intimacy in zoom of the human body. But this exposure is not fully disclosed. Because the raw beauty is wrapped in objects. Also, many details. A bold and languorous work.
---
Unexpected Artist
Tyree Guyton
Painter, Sculptor
Location : Detroit (USA)
Tyree Guyton is an American artist born in Detroit, in 1956. He is mainly a painter and sculptor. Also, he is also described as an urban environment artist. His work has been featured in numerous exhibitions. Galleries and important museums. Notably the Detroit Institute of Arts. The Museum of Contemporary Art in Cleveland. Tyree Guyton has been featured in articles for the New York Times. Detroit Free Press and Forbes. The latest article is The Artistic Renaissance of Detroit. Meet the creatives of the avant-garde.
---
Unexpected Artist
Monica Carvalho
Digital Photographer
Location : Berlin
Monica Carvalho, digital artist born in Switzerland and based in Berlin. She is passionate about visual illusions. Also, for creating images that make you watch twice.
Every day, she challenges herself to look at ordinary things from a new angle. His mission is to combine his photos. So, to create a brand new photo. A new world. The world of his imagination. With the help of Photoshop, she makes these "photomontages" by finding similarities. Between nature. Objects and the human body His artistic motto is simple: make the ordinary extraordinary.
Website : https://www.facebook.com/mofartmonica/
---
Unexpected Artist
Haroshi
Sculptor
Location : Tokyo (Japan)
Born in 1978, artist-sculptor in Tokyo. Haroshi makes his recycled skateboard boards. His creations are born through style. Such as the mosaic or the pixel where each element. Even worked on different layers. Keep its original matter, before being polite. Before giving the final work its essence.
---
Unexpected Artist
Hank Schmidt in der Beek and Fabian Schubert
Painter, Photographer
Location : Germany
The ongoing series Painters Portraits. Is a collaboration between the artist Hank Schmidt in der Beek and Fabian Schubert. It is a conceptual and visual reflection on the image in image.
A painter on the board. A landscape once painted and a painted pattern of a shirt as a table.
The idea behind the project. Is for the pair to travel to locations any arts aficionado may recognise. Environments painted by Paul Cezanne. Claude Monet or Vincent Van Gogh are all visited. But rather than replicating their celebrated works. Hank chooses to paint the pattern of his shirt instead.
---
Unexpected Artist
Toni Spyra
Instalation, Performance
Location – Germany
His installations and his objects. Provide the public with stimulating impulses inspired by humor. Also sarcasm.
By modifying ordinary materials and landscapes. Spyra always creates a sense of familiarity. But also a feeling of irritation. At second glance, the overall image becomes accessible. The viewer realizes how Toni Spyra conveys his own concerns. Concerning social problems and human habits.
WebSite – https://spyras.tumblr.com/
---
Unexpected Artist
Chang Ki Chung
Photographer
Location : South Korea
Chang Ki Chung starts as a fashion photographer. In the advertising department of major Korean groups. Such as Amore Pacific or Cheil Communication.
In 1987, he set up his own photographic studio in Seoul. His reputation as a portrait photographer. In 1990, he became the official photographer of the President of the Republic of Korea, Mr Roe.
Edward Weston or Ansel Adams
Then in 1993 Chang Ki Chung decides to move away from Seoul. And its agitation to settle in the countryside. He devoted himself to the photographic genre that had inspired him to become a photographer. Thus, like the great masters he admires so much. Edward Weston or Ansel Adams. He practices black and white art photography.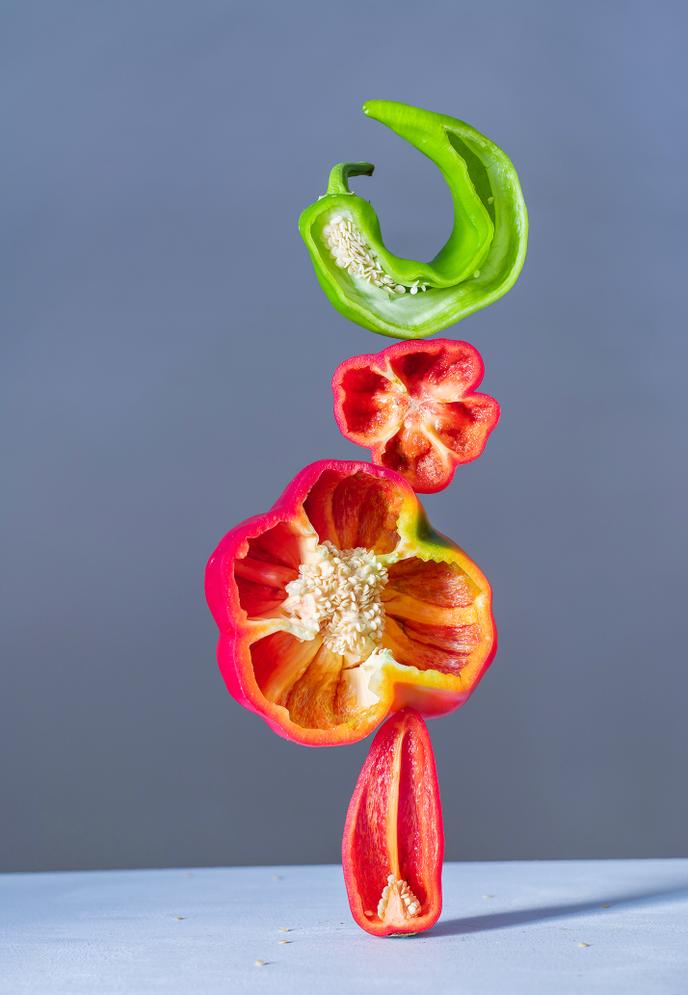 Website : http://www.chungchang-ki.com/chang_ki_chung_photography.php
---
Unexpected Artist
Adam Hilman
Visual Artist
Location : USA
Adam Hillman is a Multimedia artist who is known for arranging a variety of objects. And creating prints out of the final image. His work leans towards abstrac.t And can be made from paperclips, to rubber bands, to matches. Adam was born in 1990s, in the middle of Millennials generation. He was born and raised in New Jersey. He first began posting pictures of his work to Instagram in July of 2014.
Website – https://society6.com/adamhillman
---
Unexpected Artist
Rutger de Vries
Painter, Visuel Artist
Location : Berlin (Germany)
Dutch-born Rutger de Vries (NL, 1987) is a multidisciplinary visual artist. Whose practice is described  as Post-Graffiti Art. His audacious body of work is based on autobiographical experiences. As a Graffiti writer and trained Graphic Designer. In the field of tension between public space. And the gallery, de Vries inverts a graffiti reality. And alters the work and its maker substantially.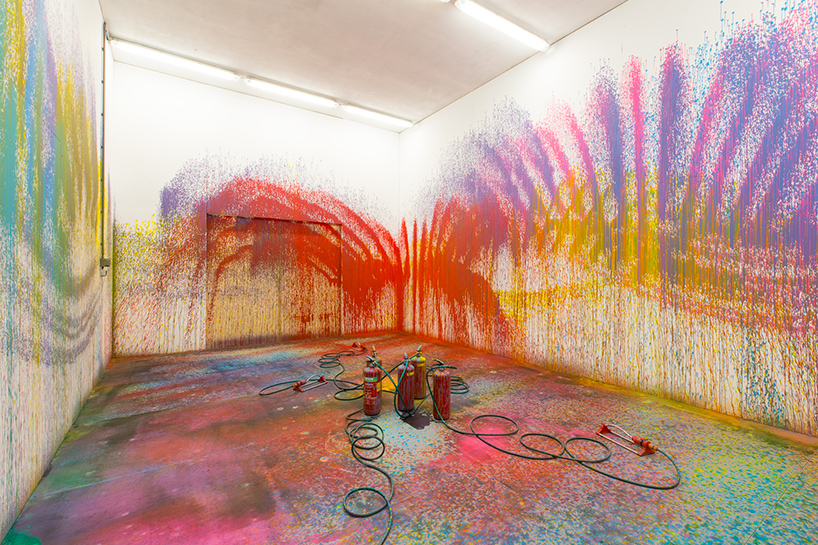 Website : perongeluk.com
---
Matthieu Lavanchy
Visual-Artist, Photographer
Location : Swiss
Matthieu Lavanchy's work has a distinct sensitivity. The process is as much the essence. The making of the image as the final plan. Born in Switzerland, Lavanchy studied at the University of Art and Design in Lausanne (ECAL). Before getting a one-year artistic residency. PhotoGlobal, at the School of Visual Arts in New York. He has received numerous awards and scholarships. Among them the prestigious Grand Jury Prize of the Hyères Festival. He has exhibited extensively throughout Europe and the United States.
Website : https://matthieulavanchy.com/projects
---
Villu Jaanisoo
Sculptor
Location : Estonia
Villu Jaanisoo (born in 1963 in Tallinn) is an Estonian sculptor and professor of sculpture at the Academy of Fine Arts. He is known as a sculptor. Versatile user of materials. And interprets traditions of sculpture. He lives and works in Pirkkala and Helsinki.
Gorilla.
Public works of Villu Jaanisoo. Anything is possible, are collected from used car tires. The sitting gorilla is nearly five meters tall. In her work, the artist wants to ask questions about the origin. The responsibility and the future of the man. According to the artist, Gorilla recalls endangered animal species. Whose habitat has declined due to human activity. By choosing the material he uses. It raises the ecological perspective. Jaanisoo hopes that the animal will bring joy to the weeklies. And will counterbalance the research. And the studies of the University.
The sculpture was destroyed by fire on January 10, 2018!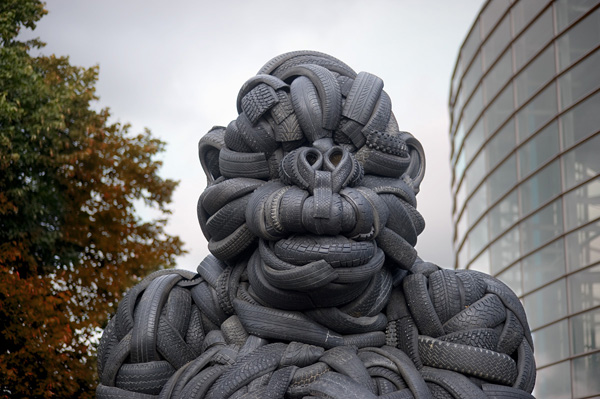 Website :  http://www.jaanisoo.com/
---
Unexpected Artist
Farid Ghanbari
Art Director, Mix-Media
Location : Richmond, Virginia (USA)
Farid Ghanbari. was born and raised in Iran, a beautiful country in the Middle East. He moved (in 2016) to Richmond, Virginia, United States.
Farid Ghanbari is the founder of RenderBurger.com. He worked as a generalist in CG 3D. Also, he is a lighting artist for about 10 years.
2015
Since 2015, he is a computer supervisor at Lexip Games. (a versatile Iranian digital game design team). His overall experience includes games. Advertisement. Architectural visualization. Animated design and special effects. Mainly created in Maya. Realflow. Wonderful designer. C4D. Substance Painter. Photoshop and side effects. As a V-ray certified professional. Its main rendering engine is V-ray. However, he uses Arnold and Mentalray in some cases!
Website : https://www.artstation.com/
---
Unexpected Artist
Darius Hulea
Sculptor
Location : Roumania
Romanian sculptor Darius Hulea. Mold metal wires to create incredible works of art. Reflecting the inner and outer psyche of man. Drawing metal portraits. Also, his subjects are fragmented, as a sketch left incomplete.
Interestingly, a large collection of his contemporary portraits. Represents historical philosophers. Writers. Romanian artists and musicians. In addition, each of her portraits has a timeless and contemplative expression. For the most part, the young sculptor has the capacity. As well, with a simple wire, to represent the wisdom behind the eyes of these men. To conclude, his work is a modern reinterpretation of the classic portrait bust.*
---
Unexpected Artist
Robin Isely
Collage, Mix-media
Location : St Fransisco (USA)
Robin Isely is a surreal and digital artist from st Francisco. Robin'art moves between, surrealism, beauty. The grotesque exploring the intersections of the humain figures and animal nature. Compositions that seem to be inspired by all areas. A journey that could start and mythologie. Roman goddesses following the victorian Gothic. The romanticism of the twenties and the unfiltered sensuality. Of the incandescent sixties.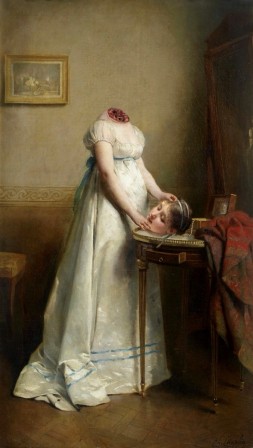 ---
Unexpected Artist
Abshar Platisza
Photographer, Mix-media
Location : Indonesia
Abshar Platisza is a young artist (born in Bandung, Indonesia in 1992). Who work with both conventional and new media. Received his Bachelor degree from the Faculty of Fine Arts and Design. Bandung Institute of Technology. Bandung in 2016 with a major in printmaking. He has shown extensively in Indonesia and other Regionals with several awards. With his Interest in science and technology discourse. He tried to eleborate it into his artistic practices and creative process.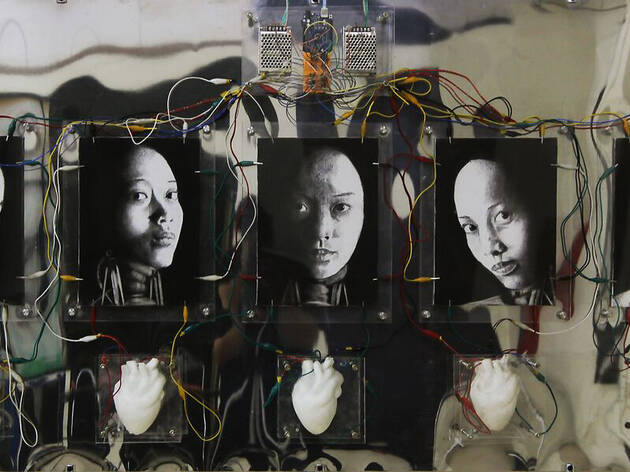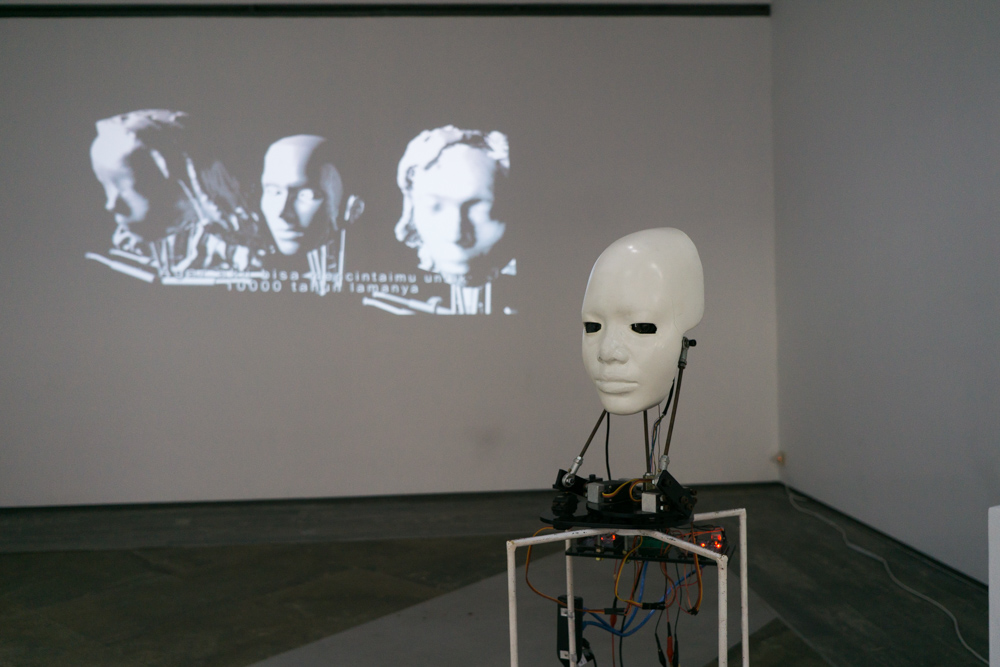 ---
Unexpected Artist
Anna Boyiazis
Photographer
Location : California (USA)
Anna Boyiazis was born in California. The daughter of immigrants from the Aegean and from East Africa. She studied at prestigious universities in the US. Worked initially in design and architecture. She won a World Press Photo Award. And various other accolades and her work has been shown in many international exhibitions. And in major US and European magazines.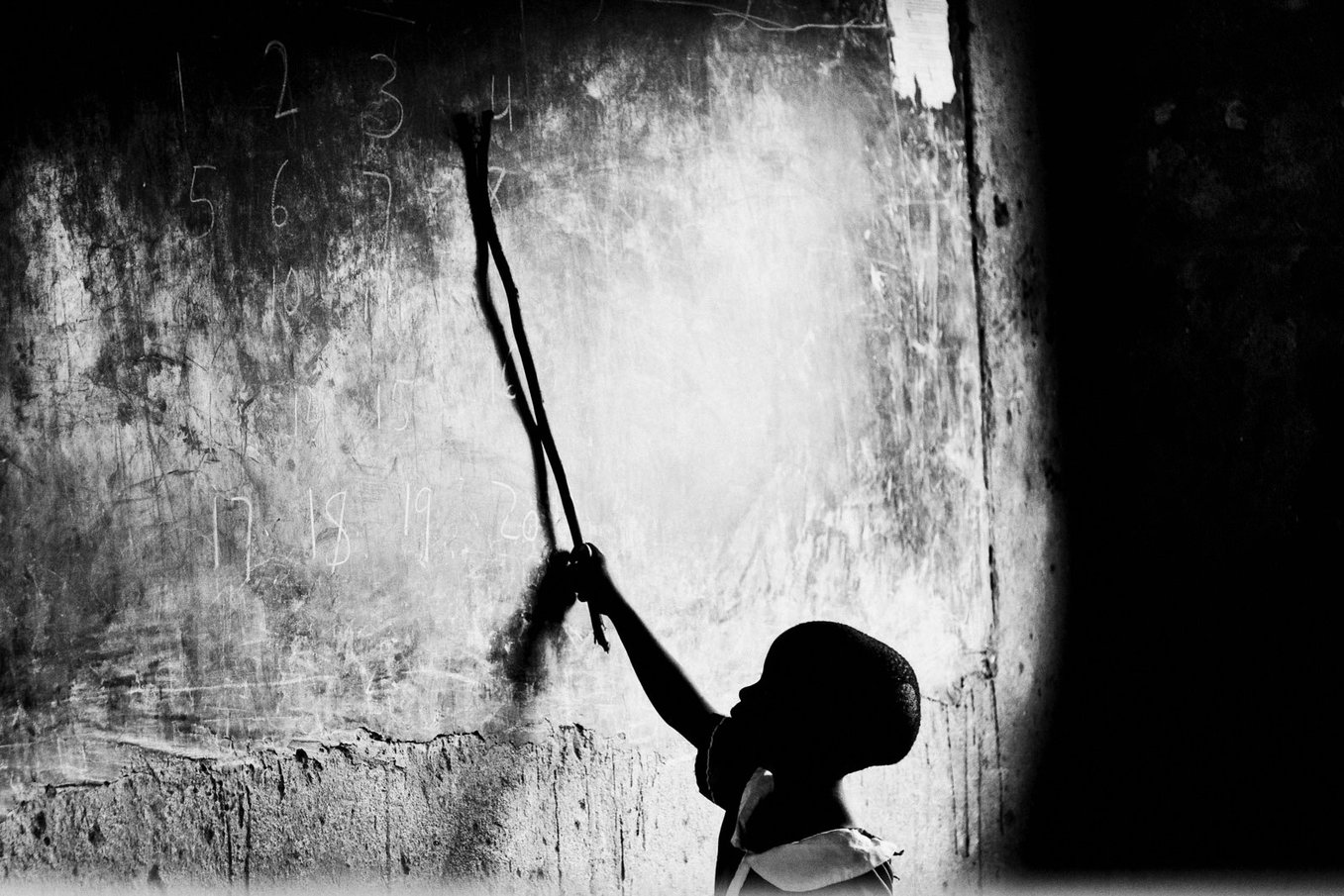 ---
Unexpected Artist
Beatrice Spadea
Painter, Sculptor
Location : Monza (Italie)
From a family of artists in Monza, Italy. Beatrice Spadea experiments with different techniques to produce visages of a man. Her unique masks create a path of communication by which she may express herself. Spadea continues to embark on a journey of interesting exhibits.
---
Unexpected Artist
Ollie Wagner
Photographer, Mix-Media
Location : California (USA)
Ollie Wagner was born in California in 1978. When he was nine, his family moved to Raleigh North Carolina. He graduated with a Bachelor's of Fine Arts from the Corcoran College. Of Art and Design. And a Masters of Fine Art from School of the Museum of Fine Art Boston. He has shown work in Raleigh North Carolina. Washington DC. Boston Massachusetts and Providence Rhode Island.
Ollie Wagner works using a combination of gel medium transfers, acrylic paint, graphite and other media.
---
Unexpected Artist
Dan Cretu
Photographer, Mix-Media
Location : Bucharest (Roumanie)
Based in Bucharest, the 36-year-old artist. Dan Cretu caught our attention with his dynamic and cheeky digital art of observation. He began his career as an artist in restoration. Painting and revitalizing old Orthodox churches throughout his Romania. Using traditional techniques learned by masters. After several years of restoration. Dan focuses more on the art direction and enters an advertising agency.
His works of contemporary art contrast surprisingly with his more traditional artistic career. This shift towards digital art began with a series entitled "Eco-Art". The slightly crazy. But innovative concept was to recreate everyday objects with food products. Whether it's a cucumber camera or amazingly realistic orange peel coaches. These works are a testament to Dan's creativity.
---
Unexpected Artist
Paolo Bottarelli
Painter, Installation, Mix-Media
Location : Berlin (Germany)
After being educated in arts and music and graduated at the Academy of Fine Arts in Venice. Bottarelli rejected the mundane art-world to enter the chess game universe. For 11 years his obsession. And his experimentation is the one of the chess-board. His research the creativity of math and physics.
Berlin.
In Berlin, around the group of the Association of Neuroesthetics. The AoN serves as a platform for interdisciplinary exchange. Bridging various approaches to art and human experience. Cultivating interdisciplinary efforts and encouraging both a dialogue. And lasting cooperations between the arts and the sciences.
He studies and experiments the possibilities of perception and the potential of human mind. His work is intertwined with scientific researches. And engaged with philosophical perspective.
I collaborates with Max Plank Institute. Humbolt University and School of Mind And Brain in Berlin.
Website : http://paolobottarelli.com/
---
Unexpected Artist
Anna Dumitriu
Sculptor, Installation
Location : Brighton (England)
Anna Dumitriu (1969) is a British artist who works with sculpture. Installation. Craft and biological media to explore our relationship to infectious diseases. Synthetic biology and robotics. She has a strong international exhibition profile. Having exhibited at The Picasso Museum in Barcelona. The Museum of Contemporary Art Taipei. The Museum of the History of Science in Oxford. Her work is held in several major public collections, including the Science Museum London and Eden Project.
---
Unexpected Artist
Alexandre Roche
Performer, Installation
Location : Lyon (France)
I am self-taught, mason worker. My references are my reality, and the world in which I live. I do not speak about beauty, aesthetics and even less questions about art. Only humanity as a whole is interested. I try with these images to ask questions about the sincerity and usefulness of our actions, but most of the time it results in the absurdity of all this. Our dreams of a child once grown up seem to be only chimera, we refute them, but paradoxically we run after, and in their turn our dreams of adults become our own lies, and our lies of truths so on and so forth etc. etc. …
Contact : 
aroche527@gmail.com
---
Unexpected Artist
Constance Humphries
Performer, Film-Maker
Location : Asheville (US)
Based on a practice of performative investigation via butoh dance. These live performances and videos address issues of emotional intelligence. Relationship. Identity. Memory.  Intimacy, and the abandonment of ego. As a means to transform and ultimately challenge. The perception of the self, the work aims to activate the psychological. Spiritual and political potential of the self to create change.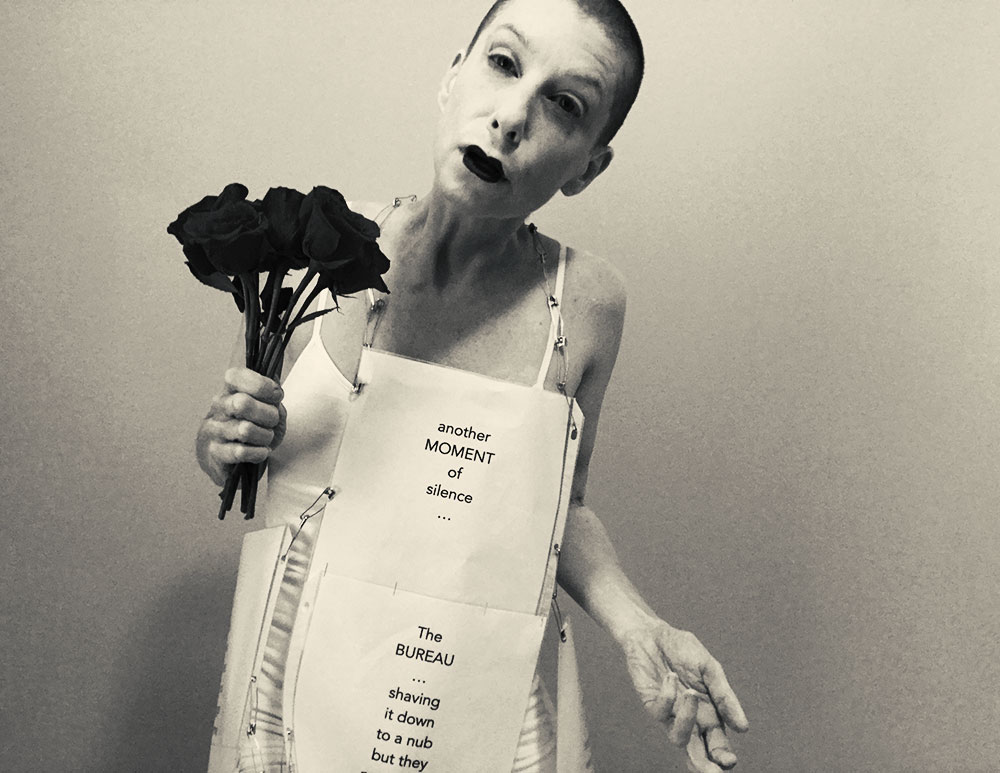 ---
Unexpected Artist
Babette Martini
Sculptor, Painter, Installation
Location – Germany
My work examines the expression of emotional and bodily states. I understand expression as something transient. And being formed through experience. In this way expression in my work is not intentional. Or a gesture – it is the result of material transformations, the interplay between process and medium. The artistic process itself, its impetus and the unforeseen event. Become essential to my artwork.
---
Unexpected Artist
Bethe Bronson
Photographer, Mix-Media
Location : London (England)
The concept of liminality, as it references that edge between what we know and understand. And what we don't know and don't understand. I want to explore what teeters at that edge. I am fascinated with absence and presence. And the dichotomy that exists between them. I embrace media that lends itself conceptually to my work. Lens based media with its ability to capture moments in time. Yet be altered to suit the context. Is ideal for me to explore. My work investigates expectations. Explicitly societal expectations and the control or lack of control. that these expectations can create. I have been examining how this manifests itself specfically. Through the nineteenth-century photographic documentation of families. Particularly how it pertains to the mother.
---
Unexpected Artist
Sally Kidall
Installation, Land Art
Location : Thirroul (Australia)
Through site-specific environmental installations and photography. I seek to challenge the predictability of expectations & 'cultural homogeneity'. My art practice is inspired by the complexities. Equilibrium and fragility of the natural environment. And by the ways in which our man-made systems work within. Or in opposition to, these natural systems. The focus of my practice is the concept of transition. Including notions of unpredictability. Vulnerability and ephemerality. Its informed by issues relating to human ecology. Community displacement, consumption and materialism.
---
Unexpected Artist
Zhe Chen
Photographer
Location : Los Angeles and China
As a photographer. I cannot represent (and I am not willing to represent) anybody else. In the same way. Neither can I be represented (nor am I willing to be represented) by others. I hope to express in my work the undeniably powerful connectedness. That reminds viewers that we are all. In one way or another. Connected to each other in our deepest emotions. This kind of connectedness should not be related to age. I hope a first glance at my works conveys. The idea of secrecy and sentiments. Under which lies information awaiting exposure and recognition. Like an index page pointing towards all unanswered. And growing questions of life.
---
Unexpected Artist
Helen Snell
Installation, Performance
Location : Devon (England)
The focus of my work is the relationship between hand making and digital making. Craft and fine art. The unique and the mass produced. I am fascinated by the concept of the imperfect edition. And in the production of the repeatable physical artefact. My work explores how extensively the digital file. That exists only virtually. Can be downloaded to be manufactured through.  An ever expanding range of outputs and processes.  By exploring the concept of the multiple and issues of authorship. I hope to reflect on the intrinsic value of the material. And edition size as markers of a political agenda.
---
Unexpected Artist
Ventiko
Photographer, Installation, Media
Location : Brooklyn (USA)
Ventiko is a critically acclaimed conceptual artist working in photography. Performative experiences and social practice. Her work focuses on the (re)construction of moments. Not in time but in thought to express social positions on sexuality. Persona and the state of the modern woman. Ventiko's works have been exhibited and experienced internationally at Galleries. Museums (Project for Empty Space. Newark. Chinatown Soup. NY, Shirin Gallery. NY. The Tate Modern. M.O.M.A. The Queens Musuem, Casa Quien. Dominican Republic to name a few) and in the streets (New York, New Jersey. London. Belgrade. Italy. Dominican Republic) and she has been featured in Arte Fuse.
---
Unexpected Artist
Angela Smith
Painter
Location : Lewes (England)
The complex contradictions at the core of the human psyche. Are the central concerns of Angela Smith's abstracted figurative paintings.
Smith disrupts the surface of her canvas, pouring and restricting paint over and over.  Paint floods, oozes, trickles and pools. Allowing space for unpredictability and the unexpected. Seeking a precarious balance between control and chance. This process-based work starts with no set outcome. Building up materiality before harnessing it.
Paints.
Angela paints with gloss and enamel, and texture in places is dense. Bulges and wrinkles create their own topography. Echoing the many psychological layers we construct to conceal. And protect our innermost selves. Elsewhere, the finish is a mirror-like veneer inviting space for introspective reflection.
The intensely energised subjects are set against a flat. Solid, impenetrable ground, enabling scrutiny of these expressive figures with no distractions. Yet although isolated with nowhere to hide. They remain resolute and as complex as their surface.
---
Unexpected Artist
Jean-Claude Borowiak
Sculptor, Installation, Land Art
Location : France
"The limit of the transgression necessary for any evolution begins, in my opinion. When its argumentation takes precedence over its function and when the establishment of new languages ​​serves as an advantage to oppose, to feel guilty and to exclude.
Indeed, a too conceptual art, too hermetic. Tends to close its access to the greatest number. But does not Art, as a means of expression. Have the vocation of communicating and bringing us closer to each other, as well as to each other?
For example. Why do we still have an interest in the early arts and creations of Lascaux. Except that they already speak about us and that we can still find traces of our humanity. Of our perception to the world and consequently to the perception of the subject who experiments. Thinks and transmits the fruit of his interpretations and beliefs.
Emergence.
By authorizing me the emergence of a world inscribed in my story and my imagination. I propose to bring everyone into a kind of picture book. Where he is offered the opportunity to give meaning to the tale, the proposed speech. The meaning is then no longer given outside the work but in itself in a spirit of sharing and self-recognition in the face of creation. The work seeks not so much to be meaning as to make sense. It seeks not so much to capture looks as consciences and becomes by the same interaction and dialogue with the subject become an actor and no longer a mere spectator.
So my research and my creations explore gaps in space, new times. Imaginations inspired by our stories and our shared emotions "
---
Unexpected Artist
Patricia Schnall Gutierrez
Artist Mixed-Media, Installation, Performance
Location : Miami (USA)
My work remains focused on the exploration of the contemporary feminine character based on traditional. Political and personal circumstances. The work, post-minimal and conceptual in nature. Ranges from  two-dimensional and installation to performance and collaborative projects.  The content reveals an intimate commentary on a variety of  issues of the modern world. The role of women and personal life stories.
---
Unexpected Artist
Ian Gamache
Artist Painter
Location : Canada
Ian Gamache is an artist living in Canada. His work is rooted in the traditional mark making disciplines (painting and drawing). But he also incorporates photography. Collage. Onsite projects, performance and installation.
I am inspired by the human condition. The problems we face and our different histories. Themes like art history. Sex. War. Animals and poverty all come into play when I draw and paint. With the internet and new publishing techniques. I try to put out work constantly. To throw images into the great river of information.
---
Unexpected Artist
John Paul Evans
Artist Performer, Photographer
Location : England
My work seeks to address the way photography. Has been deployed to reinforce notions of gender in western society. Writers such as John Berger. Laura Mulvey and Richard Dyer have correlated binary concepts. Of male/female with activity and passivity and looking and being looked at. Through personal practice. An attempt is made to eschew this active/passive binary. When photographing the male body. This has involved a variety of picture-making strategies. That have been influenced and informed. By constructionist conceptualizations of the body such. Bakhtin's 'carnivalesque' and Judith Butler's notion of gender becoming an 'activity'. Together with Michel Foucault's concept of discourse. Which has been central to the conceptualisation. Of the 'queer theory' research paradigm.
Photographic methods.
The photographic methods used in my practice are performative. And engage with processes such as stillness. Or repetitious bodily movement. In order to reveal an unconscious or unprepossessed state to the camera. With the aim of transcending patriarchal codes and 'becoming.' Something alternative, something 'queer'. In addressing the process of naturalization. We might consider Judith Butler's suggestion:
If gender is something that one becomes. But can never be-then gender is itself a kind of becoming or activity. And that gender ought not to be conceived. As a noun or a substantial thing or a static cultural marker. But rather as an incessant and repeated action of some sort. (Judith Butler – Gender Trouble).
---
Unexpected Artist
Hao Ni
Artist Mixed-Media, Sculptor, Installation
Location : New York
Through my work I strive to articulate overlapping systems. Hierarchical structures. And the polarity of power dynamics. I am always searching to understand the movement of power. By tracing the violence that occurs when power structures collide. I draw inspiration from sources such as geopolitics. History. Pop culture. Ecology, and parapsychology. I often overlap different methodologies from multiple disciplines. Until new perspectives emerge. So that I can construct visual poetries to reveal and examine the systematic violence of our time.
---
Unexpected Artist
MIA FLORENTINE WEISS
Artist Performer
Location : Germany
Born in 1980, German performance artist Mia Florentine Weiss has now travelled the world for ten years and used different forms of media to keep records of her journey. Whoever she met, the artist always asked the same question: "What Is Your Place Of Protection?" Using this disarmingly simple, yet multi-layered metaphor, she collected answers from people of different cultures, religions, nationalities, and ages, all of which led the artist back to the very origins of life. As a result, the uterus symbolizing a nucleus of "Protection" has become a major topic of her works. Mia Florentine Weiss lives and works in Berlin, Frankfurt, and Los Angeles.
---
Unexpected Artist
Travis Lindquist
Painter, photographer
Location : Brooklyn, NY, USA
Primarily a painter, but also working in a variety of mixed mediums, my work stems from materials relating to the human condition such as newspaper clippings, archival reference books and propaganda, early film and television stills, and found materials.
Although I utilize traditional modes of portrait composition, stylistically my work is loose and painterly, thus contemporary in its form, in order to present obscure historical figures as commentary on current culture.
In my latest body of work, I investigate historical patrons of the arts and the irony and tensions that are created when the art and artist is utilized /used as a means to cultural and corporate "diplomacy".
---
Unexpected Artist
Natalia Bazowska
Painter, Sculptor, Installation
Location : Poland
​Born in Poland. She grew up as a child in the mountains which resulted in a strong bond with nature. In 1999-2005 she studied medicine in 2007 at the same time she studied at the Katowice Academy of Fine Arts and PhD studies at the Department and the Department of Psychiatry, Medical University of Silesia. In 2010, she defended her PhD entitled "Assessment of the visual transmission of emotions evoked in people suffering from depression" drawing expertise from both fields of study. Since 2011 only deals with the art of taking full advantage of its activities with the medical expertise and a strong connection to nature.
---
Unexpected Artist
Chantel Foretich
Installation
Location : New-York, USA
Chantel Foretich makes small-scale constructions referencing real and literary places – many are animated with electric motors or music-box mechanisms.  Works include shrunken versions of swimming pools, doctor's offices, cubicles, and bedrooms, all of which build onto each other and into larger landscapes.
Website : http://www.chantelforetich.com
---
Unexpected Artist
Yo Fukui
Sculptor
Location : Tokyo, Japan
Yo Fukui is an artist living in Shizuoka, Japan. He graduated from high school in Hiroshima Japan,  before coming to the United State in 1999. After a short time at The University of Nebraska, Lincoln, Yo transferred to the Kansas City Art Institute where he received a BFA in Ceramics in 2005. And Yo received his MFA in Sculpture from The University of Nevada.
Website : https://www.yofukui.com/
---
Unexpected Artist
Caren Garfen
Artist, Maker
Location : London
I employ textiles to create artworks relating to women's issues in the 21st century. Hand drawn, photographic silkscreen. Also, printed imagery and painstaking. Hand stitched text and motifs are used to convey messages on gender politics. My work deals with serious issues. The text adds a layer of humour but thinly veils a stark social statement.
I carry out extensive research. Methodically working my way through books. Academic papers, government surveys. Newspapers and other media. Until I have a firm grasp of my subject area. I am interested in how domesticity. work/life balance and body issues affect women.
The finished artworks are designed to reflect the results of the research and are constructed to echo the concept, for example, 'Wafer Thin' (a piece I made in 2012) dealt with dieting and was in the form of a kitchen paper towel roll. When the ten metres of printed and stitched textile was rolled up it appeared plump and healthy, when it was unravelled it became worryingly thin.  In the unravelling, images of foods from the most calorific to those with zero calories were revealed, and hidden at the centre was 'Stick Thin' with its listing of eating disorders.
---
Unexpected Artist
Da n  G u z  M a n
Painter Architect Musician
Location: Mexico
His painting is brilliantly executed in it's own terms. Considered a modern artist, g u z m a n falls into Neoexpressionism if you would have to label him. Crying men, Giants having a meeting on top of buildings. As well as levitating men aiming in catarsis towards the sky. Are images that tell a continuous story about human behaviour. Social media. shamanism, and constant change. d a n g u z m a n provides a unique artistic "handwriting". That he developed combining genuine elements to stage a graphic composition. "Deliver a spark in the mind of the viewer" has become his final obsession to achieve.
New talented artist discovered by selected curators and galleries. Considered a gifted artist by russian curator Kira Lekhuska commented. This 44 year old male talent has lost his anonymity this 2018.
Social network : Instagram – #guzman72mx
---
Unexpected Artist
Liz Atkin
Art therapist, Artist, Consultant, Maker
Location: London
I am a visual artist based in London. Physicality underpins a creative practice with my skin. As a primary source for corporeal artwork and imaginative transformation. Compulsive Skin Picking dominated my life for more than 20 years. But through a background in dance and theatre. I also confronted the condition to harness creative repair and recovery. Also, I create intimate artworks. Photographs and performances exploring the body. Focused repetitive behaviour of skin picking.
I have exhibited and performed my work in therapuetic settings. Galleries and venues in the UK. Australia. USA and Japan. I aspire to de-stigmatise Compulsive Skin Picking. Raise awareness and advocate recovery through public talks. My story and art has been profiled on BBC World Service Outlook. BBC Radio 4 Woman's Hour, and BBC Arabic. TV's art programme Afaq. My studio is on Havelock Walk in South London. Finally, a creative community of sculptors, painters, designers. Photographers and other visual artists.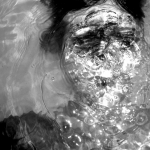 Website : http://lizatkin.com/
---
Unexpected Artist
Rosie James
Artist, Maker, Researcher, Teacher
Location : Rochester, England
I take my first point of reference from crowds and large gatherings of people. Looking for the detail in the ordinary but also the commonality within the group. Photo are used to still movement and to reveal details. Hence,  these photographs are then used to create drawings. I sew these drawings onto fabric using a sewing machine. I use transparent fabric and I leave loose threads. Thus revealing and celebrating the process of sewing. Transparent cloth alllows me to layer the drawings on top of each other. So to build up a crowd which allows us to see through it.
My work also includes screen printed buildings, windows, roofs and skylines. These elements create a sense of atmosphere and build links between the people and their location. The black line of the thread is a seductive one, raised from the surface it is tactile and sightly fuzzy at the edges, velvety. This is one of the things that draws me to the sewing machine rather than the pencil.
---
Unexpected Artist
Jean-Yves Delalande
Painting, Photographer
Location: France
Jean-Yves Delalande, an engineer in computer science. Also, has not stopped his passion for the visual arts since 30 years. (drawing, painting, sculpture, photography).
Each discipline feeds itself on others. The sketch becomes painting, inspiring a sculpture. Which can become itself a strange character in photography.
Social Network: On instagram : @delalande_jean_yves
---
Unexpected Artist
Mitra Saboury
Artist, Film-maker, Researcher, Writer
Location: Los Angeles
Bodies + architecture, always under construction
---
Unexpected Artist
Louis Jammes
Photographer, Painter
Location: France
Louis Jammes was born in 1958 in Carcassonne. In the early 1980s, at the beginning of his career, he immortalized the artists of his personal pantheon. Those who inspired his career as members of the Beat generation, Andy Warhol. Lou Reed, and his relatives. Also,  the free figuration and those of his generation. Keith Haring. Jean-Michel Basquiat. Robert Combas, or Julian Schnabel. Also, in a setting he conceives evoking their work.Finally,  he then takes his studio down the street. And combines photography and painting to set the scene behind anonymous Barbès.
Before engaging in war-torn countries to work with local people. He does not wish to testify to these conflicts. In the manner of a reporter but to take sides, to be part of it. Louis Jammes returns from these experiences with rare images, a great pictoriality. Known to the general public for his work in Sarajevo in 1993. Also,  the children he had then transformed into angels. Silkscreened and stuck on the battlefield remain forever engraved in the minds. Both as witnesses and actors of this conflict devastating. In all his work. Finally,  it is a question of inventing a photographic writing.
https://www.flickr.com/photos/132749555@N04/
---
Unexpected Artist
Jake Francis
Artist, Critic, Event organiser, Writer
Location: London/Brighton, South East
Through cynicism and belligerent play. Jake Francis embodies the spirit of a snake oil salesman. Jake inevitably relies on it's cliches and tropes to make work and progress through its gilded halls.Also, acutely aware of the hypocrisies associated in the process. By toying with preconceived structures. The artist attempts to reconvene. Both social and trivial issues with simultaneous wit and intentional ignorance.
---
Unexpected Artist
carla cuomo
Photographer
Location: london
At the heart of my research. There is the use of the artistic process as a path towards self-knowledge and self-reconciliation. First of all, constantly questioning and playing with the persuasive power of the image. And of the visual language. My body of work. Incorporates intimate yet universal experiences such as loneliness. Abandonment, fear of emotional nakedness and failure. In touching on these themes. I aim to create a collision between opposite languages.
UnreaL.
The unreal and the imaginary, the document and the oneiric. The personal memory and the collective. Aiming to trigger physiological reactions by invoking primal and visceral emotions. Although in the majority of my  work. I never want to address political questions directly. I am still deeply concerned by how political and social decisions can impact people. By employing the photographic medium as a very personal. Symbolic and poetic vehicle form of expression. Finally, my work often addresses elements of sexuality. Mysticism and the nature of female desire to create a tense narrative. That engages on a mental and emotional level.
WebSite : http://www.carlacuomo.com/
---