Jae Ko
Sculptor, Installation
Location : Korea
Sculptor Jae Ko uses unusual materials. Adding machine paper and traditional Asian inks. Ko unrolls and reshapes miles of paper. Daily office in more attractive forms. Then bathe in ink tanks and let dry for months. Ko says, "The edges of infinitely long pieces of paper create line drawings that roll up. Tighten and loosen depending on how I roll them." As the paper takes on the ink and dries. It lengthens and expands into organic sculptural forms guided by the artist's design.
Between writing and sculpture.
His seductive work occupies a space between writing and sculpture. This biomorphic form often resembles a swollen calligraphic mark. Although Ko leaves their interpretations to the viewers. She recognizes personal references in her gestures. Attracted by traditional Asian family brands. Architectural details such as the drawings of the columns. Also, she also searches inside flowers for inspiration. The result, the color. The shape and texture with a wealth of emotions and allusions, is simply exquisite.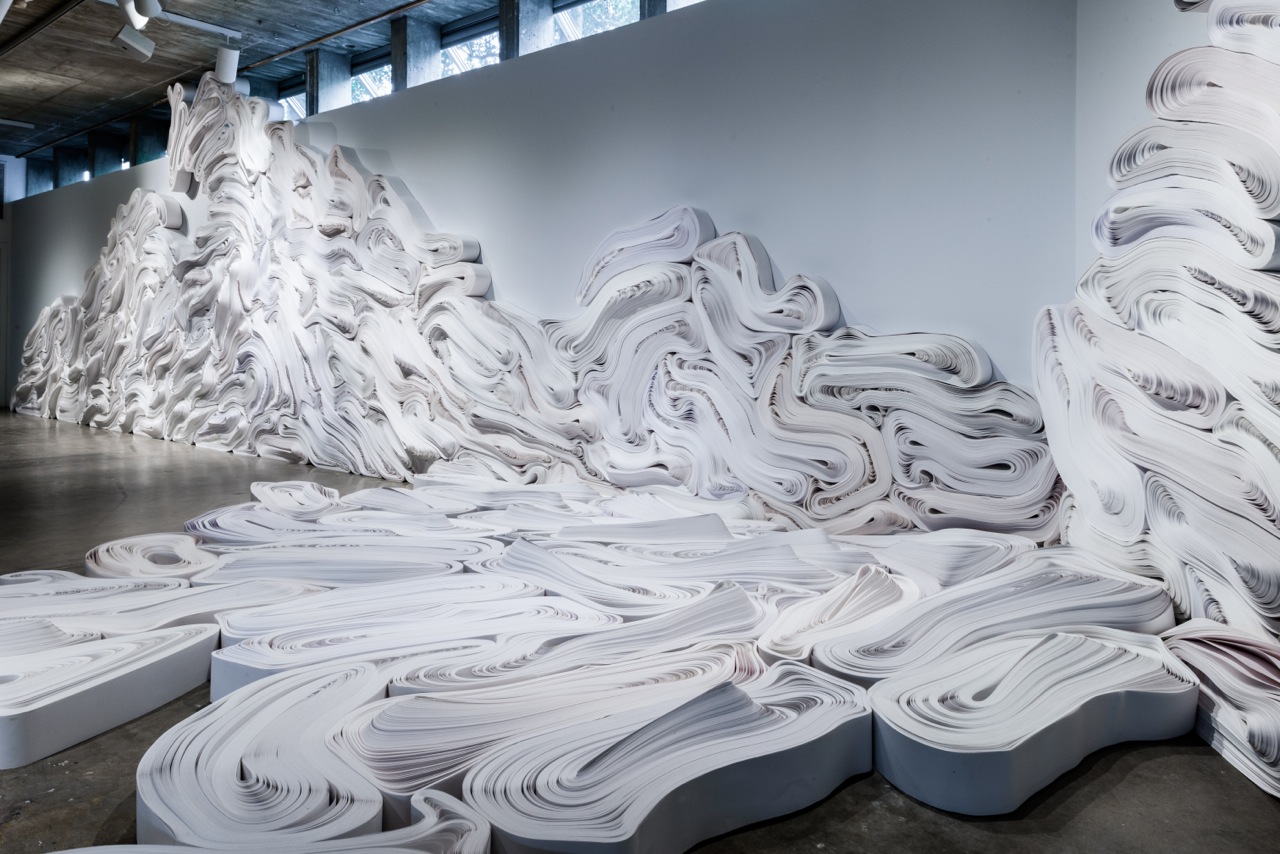 Website : https://www.jaeko.net/
◊
Use our Art Geolocation App
---