James Nguyen: Open Glossary
ACCA, Australian Centre for Contemporary Art – Until Nov 19, 2023
Melbourne (Australia)
James Nguyen: Open Glossary is presented as part of the Copyright Agency Partnerships series of new commissions supporting mid-career and established visual artists to develop and present a major new body of work. With an ongoing commitment to collaborative models of making, James Nguyen has expanded the solo commissioning focus, working with Tamsen Hopkinson (Ngāti Kahungunu, Ngāti Pāhauwera), Budi Sudarto, Kate ten Buuren (Taungurung) and Chris Xu on a series of new polyphonic installations presented throughout ACCA's galleries, as well as an evolving multilingual queer glossary for ACCA's Digital Wing.
Conversation is key.
Open Glossary explores the capacity of language to both bind and divide us. Alert to the liveness of lexicons, the exhibition emphasises the ways that words and syntax constantly evolve and transform, marking our connections to others across the specifics of time and place. Conversation is key to Nguyen's approach, positioning his personal experience and perspective in dialogue with others – family, friends, Vietnamese diasporic and LGBTIQA+ communities, the artworld and its institutions.
Multilingualism.
Open Glossary revels in multilingualism – the messiness, slippages and gaps that translation across linguistic and cultural contexts inevitably entails, along with the potential to strengthen understandings of ourselves and others by building vocabularies and relationships that bridge difference.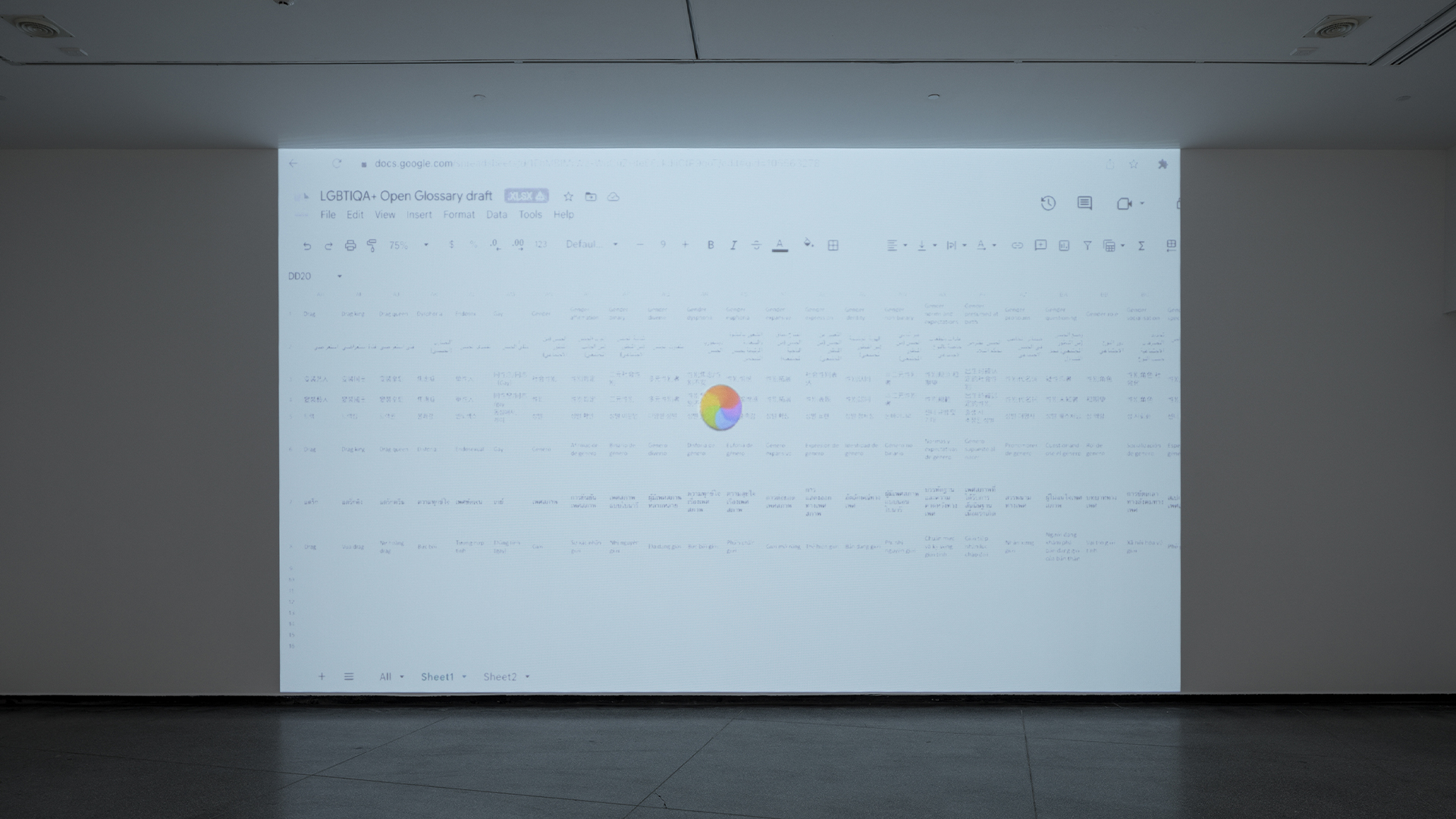 ◊