Welcome to our section: Women in Art. HappenArt, Arts and Culture Platform team is to offer you its best selections of woman in the heart of Art, that will interest you.
Submission your Women in Art proposal 

⇒
---
According to the National Museum of Women in the Arts, 51 per cent of visual artists today are women. But when it comes to exhibitions and gallery representation, the numbers tell a less optimistic story. In London, for example, 78 per cent of the galleries represent more men than women, while only 5 per cent represent an equal number of male and female artists.
Tate Modern.
And beyond the statistics, women artists and curators face unique challenges, from the subjects they bring to light to the work they choose to present. As Tate Modern director Frances Morris has said, women have been discriminated against for centuries, and major institutions have typically failed to support the careers of women artists working on the margins. The number of women in the Tate collection is growing, and half the rooms in the Switch House are currently devoted to a sole female artist, but work remains to be done.
So what can we do to more fairly represent women in the arts? Should we strive for an equal split of men and women artists? Do we rewrite the history books? Or is some other way? Tell us what you think.
HappenArt
---
Carolee Schneemann (1939-2019)
Visual artist, performer
US
Carolee Schneemann is the first American artist to have extended the field of performance to body art. With raw and liberating stagings of his own body. The female body becomes place, object. But also the subject of the action, in a deliberately scandalous proto-feminist exploration of the relationship between art, eroticism and social norms.
Painter training.
She trained as a painter, notably at Columbia University. His early works, inspired by abstract expressionism, tend towards neo-Dadaism. Close to many artists like Stan Brakhage or Robert Rauschenberg in New York. Influenced by Allan Kaprow, she participated in the first happenings.
1960's
In 1963, for Eye Body, Errό photographed nudes. body covered with
grease and chalk. Plastic, and even snakes, in an environment of painted panels, mirrors and umbrellas. In 1964, the Judson Dance Theater troupe performed Meat Joy in Paris, London and New York. This orgiastic work is based on improvisation and aims to be a manifesto of the body in its erotic and sexual dimension. Both desired object and desiring subject.
Throughout her career, she has been teaching and writing (Cézanne, She Was a Great Painter, 1976).
---
Women in Art
Louise Stomps (1900-1988)
Sculptor
Germany
Although she was a model at eighteen. Louise Stomps turned to drawing. Her career did not begin until after her marriage in 1920. Her children were born in 1921 and 1922 and her divorce became official in 1927.
From 1928 to 1932, she attended the Hochschule für Bildende Künste in Berlin. She also attended Milly Steger's sculpture class. She was influenced by Steger, Barlach and Kollwitz and her work was rejected by the Nazis.
Died of a motorcycle accident at 87 years old.
From 1933 to 1945, she was forced to live abroad. In 1945, she returned to Berlin and continued her work. His work has often been exhibited at the Galerie Gerd Rosen. In 1951, she received the Art Prize of the City of Berlin.
In her later years she lived in the Kumpfmühle near Rechtmehring, Bayern. She was still riding her motorbike at the age of 87, but died in an accident with her.
His brother was the author and publisher Victor Otto Stomps (1897-1970).
---
Women in Art
Claude Lalanne (1924-2019)
Sculptor (French)
French artist born in 1924, Claude Lalanne creates, through sculpture, objects with a concern for natural aesthetics and practical design. This sculptor, having studied architecture at the School of Fine Arts. The School of Decorative Arts in Paris. Offers unique works, influenced by the living world. Her floral-inspired creations. Or even animal, denote a universe. A singular work drawing on his love for nature and a strong utilitarian will. Works such as Miroir branches produced in 2015 or Bambiloba produced in 2006 reflect this intention to create utilitarian sculptures. Claude Lalanne died on April 10, 2019 in Fontainebleau (77). She was 95 years old.
"Les Lalannes".
The artist is particularly appreciated in the art world. in particular, for his works which seem to be a true declaration of love for nature. His sculpture "Apple" from 2008, embodies the simplest but richest expression. Likewise, his sculpture of "Right Head Cheetah" is equally loved for the same reason.
Claude Lalanne is also recognized for her collaborations with her husband François-Xavier Lalanne. Met in a gallery in 1952. And with whom she will become famous under the name "Les Lalannes".
---
Women in Art
Michael West (1908-1991)
Painter (United States)
The artist, née Corinne Michelle West, could have been completely forgotten, except for a chance encounter at a thrift store in a Westchester County hospital. It was there, in 1989, that Stuart and Roberta Friedman encountered one of her works, totally unaware that it was a bona fide first-generation pioneer Abstract Expressionist.
Without will or heirs.
The couple bought it anyway, unwittingly setting themselves on the path to becoming stewards of West's legacy. It took the Friedmans a few years to find out who West was. By the time they found her phone number in the Yellow Pages, she was already deceased, with no will or heirs. His estate, the Friedmans soon learned, was being auctioned off by the city.
The couple were not big art collectors, but they took the plunge by purchasing some 110 paintings on canvas, 500 works on paper and various photographs. Letters. Announcements of exhibitions and other ephemera.
$ 40,000 to $ 125,000.
Today, works that sold for $ 2,500 to $ 10,000 ten years ago now sell for $ 50,000 to $ 100,000. Works on paper cost between $ 6,500 and $ 28,000, and paintings range from $ 40,000 to $ 125,000, due to the artists' new auction record. In 2019, the $ 81,250 sale of Shadows of "Forgotten Ancestors" (1967) shattered the previous price, from 2009, of $ 27,500,
The world of art dominated by men.
Originally from Ohio, West moved to New York City in the 1930s, where she enrolled in the Art Students League and studied with legendary professor Hans Hofmann. Changing his name to Michael to gain traction in the male-dominated art world was Arshile Gorky's idea. (The two were close friends, but she turned down his proposal.) Yet despite some success, West died in the dark.
We retain some of the rarer works, particularly from the 1950s. Noting the institutional interest of the Getty Museum in Los Angeles and the Phillips Collection in Washington, DC.
---
Women in Art
Aurélia de Sousa – (1866-1922)
Painter (Portugal)
Portuguese painter born in Valparaíso, Chile. Companion of Vincent van Gogh during his stay in Paris. She was a disciple of João Marques de Oliveira, who had a great influence on her style. From an early age she was linked to training processes in drawing and painting. She exhibited her first self-portrait in 1889. Her taste for this art led her to take courses in historical painting and she had the opportunity to study at the prestigious Académie Julien in Paris. He traveled across Europe. Visit various museums which fueled his passion for Flemish painting.
Post-impressionism.
Sometimes he also worked on illustrations for different magazines. And on one occasion for a storybook called Perfis Suaves, written by Júlio Brandão. His style was influenced by innovative French painting and focused on a personal naturalistic style. With accents of realism. Impressionism or post-impressionism. He mainly paints landscapes. Portraits and scenes of everyday life. This is why one of his most famous works was painted in 1900, called Self-Portrait, in which he wears a red coat.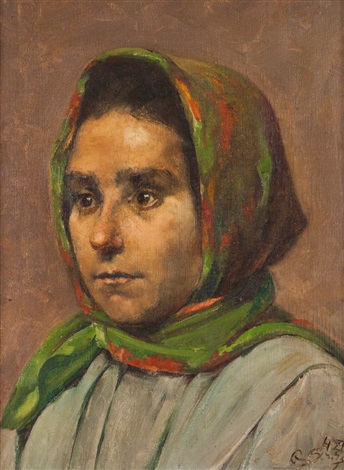 ---
Women in Art
Alice Neel – (1900 – 1984)
Painter (Pennsylvanie)
Alice Neel is the epitome of this troubled artistic soul. Whose real trauma has shaped some of the most exhilarating paintings. Beautiful and somewhat eccentric to this day. Two perfect words to describe Neel and his work would be a haunting strangeness. Some of his paintings have been quite intimate and disturbing at the same time. Mainly because they were taken from his chaotic and tragic personal life. They offer a unique insight into the spirit of the artist who spoke primarily to the world through his work. For 40 years she worked in the dark before the world finally discovered her remarkable turn as an artist.
Pioneer among female artists.
Alice Neel was born in 1900 in Pennsylvania, USA, to a middle class family. Although she was born to a highly qualified accountant father. Neel was raised in a time when there weren't many expectations. Or opportunities for women. Without her mother's help, Neel took a civil service exam and ended up working as a highly paid public servant in order to support her family. Unbeknownst to them, the fact that Neel was also taking evening art classes at the School of Industrial Art. She finally enrolled in a real art school which graduated shortly thereafter. Today Neel is considered one of the great American painters of the 20th century and a pioneer among female artists. Neel's approach to painting was on his own terms, while not choosing to belong to any art movement.
Portraits of black artists.
Neel was inspired by Spanish and Scandinavian paintings. Despite her unusual upbringing where women were not seen as having much of a future outside of domestic life. Neel grew up with a socially conscious mind. This is why most of his paintings feature women from all walks of life. As mothers, daughters. Workers. Actresses. Prostitutes and even officials. Soon Neel's subjects began. Including the neighbors. Minority communities. Workers. The writers. Acquaintances and anyone she met mostly on the street. His famous works also included portraits of black artists. From supporters of women's movements. Neel painted his objects as they were, hairless. Hairy. Fat. Thing, big, short, but they come to it. There was no pretension in Neel's work.
Andy Warhol.
One of his masterpieces, his portrayal of Andy Warhol is simply phenomenal. In the painting, Warhol is shown as content and absorbed in his own silence. Head to waist nude sitting on a couch. His typical capricious painting style is fully on display here. The heavy use of pastel colors and thick, wild black brushstrokes give Warhol an almost inhuman angle. Making him look taller than he actually was. Neel's portrait of Andy Warhol is considered one of the greatest portraits of the 20th century. Alice Neel had the unique ability to bring out her subjects of awkwardness. Imperfections in a positive light through his paintings.
---
Women in art.
Charlotte Salomon – (Berlin, 1917 – Auschwitz, 1943)
Painter – Berlin (German)
From 1940 to 1942, between the ages of 24 and 26. The German artist Charlotte Salomon created "etwas ganz verrückt Besonderes" ("something really crazy special"). It was the product of the special. Crazy times and situation she found herself in. In 1939, because of the Nazis' mounting persecution of Jews. Salomon had fled Berlin. Where she was the last Jewish student at the city's art school.
She sought refuge in France with her grandparents on her late mother's side in the region of Nice. On March 4th 1940. She watched helplessly as her grandmother threw herself from a window to her death. Only then did her grandfather reveal the family's secret. She was the last survivor of a maternal line. All of whom had committed suicide over three generations. When she was eight, Charlotte had been told her own mother passed away from influenza. Now she learned the truth. That she too had jumped and killed herself.
Mars Chagall.
In exile and solitude. Under the long shadows of this tragic heritage. And the immediate menace of Hitler's forces. Salomon would barely eat. Drink or sleep to finish recording. Her family's histories and her personal experiences. In an unprecedented magnum opus in pictures and words. It sprang from an outpouring. Of around one thousand gouache paintings on Canson paper. Made from only three primary colours. And clearly influenced by German Expressionists and Marc Chagall.
'Life? or Theatre?'
From these, she edited 781 into 'Ein Singspiel'. or a play with singing which she titled Leben? oder Theater? ('Life? or Theatre?'). She opened with the suicide in 1913 of an Aunt Charlotte whom Salomon. Had learnt she was named after. Initially, she hand-lettered characters. Dialogues and thoughts and her narration. Musical and theatrical references onto separate libretto-like overlays. Gradually, her brushstrokes. Became more loose and she wrote more. And more texts directly onto, and into. Her images. The penultimate nine paintings. Are overwhelmed by her densely-packed third-person coda. Barely containing the emphatic brush capitals.
Auschwitz
On October 7th 1943. Salomon, five months pregnant. And her companion were deported to Auschwitz and executed. Fortunately through her doctor. Her unseen masterpiece was preserved by her surviving father and stepmother. In 1971 they entrusted it to Amsterdam's Jewish Historical Museum (where you can browse through them all online). The following year. This Museum exhibited for the first time 250 paintings, less than one third of Leben? oder Theater?. Further exhibitions, including a North American tour in 1983-4. And a showing at the Royal Academy, London in 1998-9, and various editions. Catalogues and a CD-Rom have to date given. A fuller but not complete impression of this oeuvre.
---
Women in art.
Paula Rego – (1935)
Painter – Lisbon (Portugal)
Born in Lisbon in 1935. Paula Rego left Portugal and Salazar's oppressive dictatorship. As an adolescent to study in London where she has now lived for over fifty years. Trained at the Slade School of Arts. She rubbed shoulders with the likes of Francis Bacon. Lucian Freud. Frank Auerbach, and David Hockney.
As a painter, she produces large pastel polyptychs with exceptional flair. Obsessed by a certain literature and cultural vision of the 19th century. Both realistic and imaginary. Like her fellow countryman and film director Manoel de Oliveira. Paula Rego intertwines these references (Jane Eyre. Peter Pan. Daumier. Goya. Lewis Carroll. Hogarth. Ensor. Degas, etc.) with strongly autobiographical elements and elements of real life.
That of the contemporary world and its social and political issues. With a contemporary twist. Dark narratives. Her paintings seem to be taken from a cruel tale and evoke women's issues in strange scenes. Going against social codes.
---
Women in art.
Judit Reigl – (1923 – 2020)
Painter (French/Hungarian)
Judit Reigl was born on May 1, 1923, in Kapuvár, Hungary. She studied painting at the Hungarian Academy of Fine Arts. Budapest where she was a student of István Szőnyi. She recieved a scholarship from the Hungarian Academy of Rome. And traveled to Italy from 1941 to 1946. In October 1948, she returned to Hungary. Which had been overtaken by a Soviet-style authoritarian regime. Determined to leave and after seven failed attempts. Reigl successfully crossed the Iron Curtain in March 1950. And a few months later arrived to Paris. She currently lives and works in Marcoussis.
Breton.
In May 1954, fellow Hungarian painter Simon Hantaï took André Breton to Reigl's studio. Breton immediately offered her a solo exhibition. Which she at first turned down, then accepted in November. The show took place at L'étoile scellée. Then the gallery of the Parisian Surrealist group, and was composed. Of both Reigl's figurative and abstract works. After the exhibition, she dissolved her connections. With Breton and adopted a purely abstract and vigorously physical approach to painting. By hurling compounds of industrial pigment and linseed oil on the canvas and then molding them with various metal devices into explosive marks. She used her body as an instrument of painting.
Pollock, Rothko.
Reigl's works could be juxtapositioned with such star artists of the New York School. Like Jackson Pollock. Willem de Kooning. Mark Rothko or Clyfford Still. Her paintings are part of such public collections as the Metropolitan Museum of New York. The MoMA – New York. The Guggenheim Museum of New York.The Tate Modern in London and The Centre Pompidou in Paris among many others.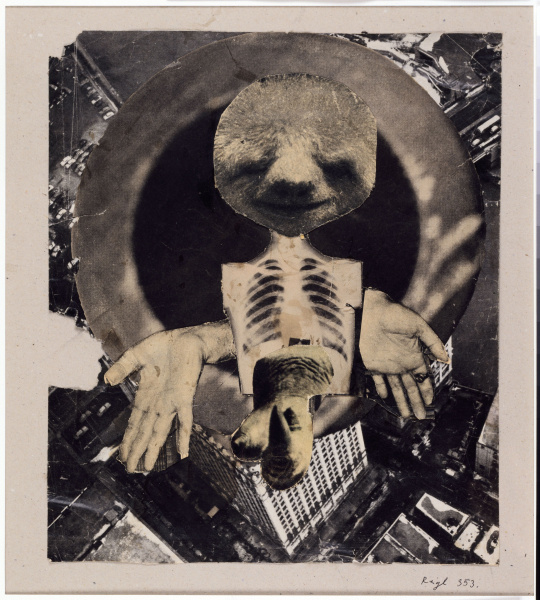 ---
Women in art.
Jeanne Tripier –  (1869-1944)
Painter, Art Brut, Textile, Embroidery  (French)
Jeanne Tripier is considered part of the Art Brut canon. She lives in the district of Montmartre. Working as a saleswoman in a department store. At the age of fifty-eight she becomes fascinated with the doctrines of spiritualism. And begins to produce drawings. Embroideries, and works in crochet. Also writing texts. She regards all her creations as mediumistic revelations. In 1934, she is interned in the psychiatric hospital of Maison-Blanche. Where she continues her creative work. Frequently inserting little drawings in black. Violet, or blue ink into her texts. She might also add dyes, nail varnish, or sugar.
It is to the painter Jean Dubuffet that Jeanne Tripier owes her posthumous celebrity: the embroidery of "Jeanne Tri" is presented at Galerie Drouin (Paris, 1948-1949) and Galerie Cordier (New York, 1962).  Jean Dubuffet acquired Tripier's work for his Collection de l'Art Brut.
Most of his work is now part of the "Brut Art Collection" in Lausanne.
Letter from the psychiatric hospital (1936) – French Language
She says: "Do not think I'm crazy, and I'll never be mad!". In "The letter to the Economat". Where she specifies her thoughts on the asylum in which she is interned (there is not enough food and the smell of places is untenable). She does not consider herself to be sick. And she feels like she is "buried alive" in these places.
---
Women in art.
Käthe Kollwitz – (1867-1945)
Sculptor, Painter – German
Born in the Prussian city of Königsberg (now Kaliningrad, Russia) in 1867. Käthe Kollwitz established herself in an art world. Dominated by men by developing an aesthetic vision centered on women. And the working class. Her representations of women. Including her frequent self-portraits. Effectively communicated her subjects. Predicaments during a period when women. Were still negotiating ways to represent themselves in the arts.
While her naturalistic style appeared out of touch. In an era that witnessed the birth of abstraction. Her depictions of universal human experiences. Given depth and emotional power through. Her dense networks of lines and light and dark contrasts. Were also reflective of her time. The loss of her son during World War I. For instance, led to a lifelong exploration of the subject of mourning. She also found many of her motifs in her husband's medical clinic for workers. And people in need, where she also kept her studio.
---
Women in art.
Berenice Abbott – (1898-1991)
Photographer – USA
Berenice Abbott was an American photographer. Known for her portraits and documentary photographs which stressed the communicative. Even educational value of the photographic print. She pursued a realist vision in recording history. And her own historical experience in order to potentially affect change in her audience. Her photographs purposely facilitated the interaction and dialogue between the photographer. The photographic print, and the viewer.
Abbott's realist approach to photography. Stems from her career as a portrait photographer in Paris. As well as the influence of Eugène Atget's photographic realism. After eight years in Paris, Abbott moved to New York in 1929 to document the modern transformation of the city. The resulting book Changing New York (1935-1938) .Received critical acclaim and has continued to resonate to this day.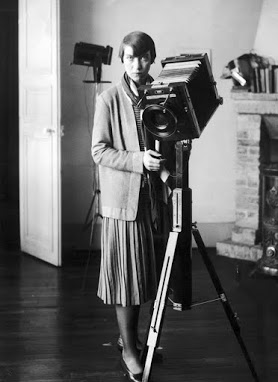 ---
Women in art.
Meret Oppenheim – (1916- 1985)
Painter and Sculptor – Swiss/German
Meret Oppenheim's notebook from high school math class contains the following equation. "X= an Orange Rabbit". André Breton (the pope of Surrealism) loved this so much he published the whole notebook. With the looks of a Hollywood film star. And the brain of a mad scientist, Oppenheim managed to persuade the Surrealists to allow her to join their circle (which until then was strictly no-girls-allowed). Her fetishistic sculptures. Fashioned from teacups, fur. High heels and other feminine domestic objects. Address the themes of food. Sex. Death, cannibalism and bondage. Always with a mischievous twist. Her famous fur-lined teacup was instantly embraced by the Surrealists. As the quintessential expression of their movement.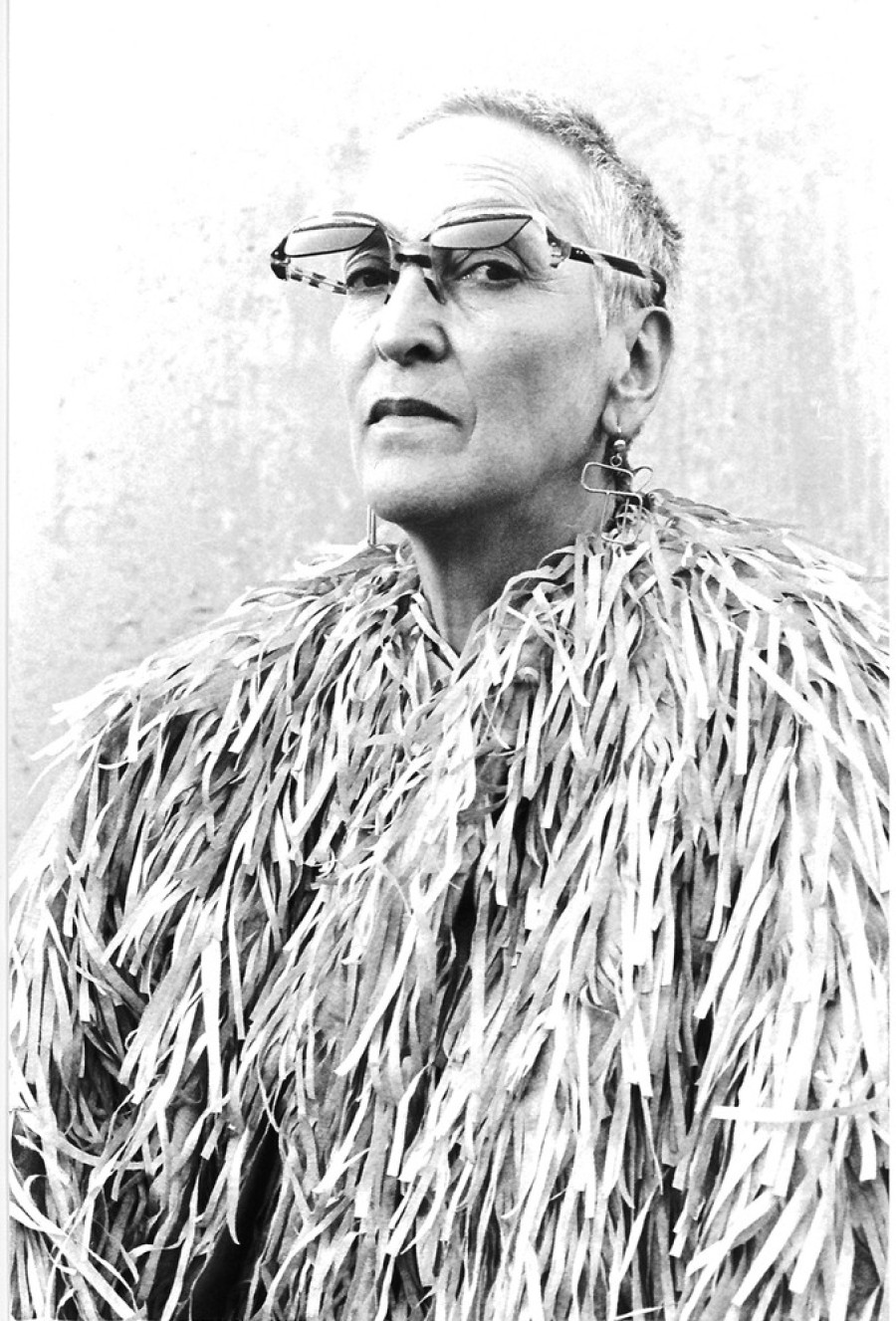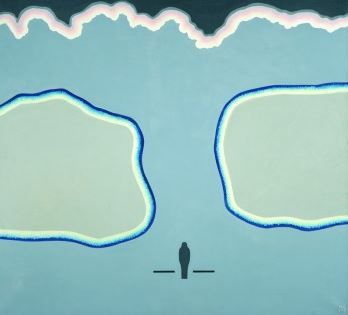 ---
Women in art.
Hilma af Klint – (1862-1944)
Painter – Swedish
Paradoxically delicate and powerful. The art of Hilma af Klint quietly and privately delivers a loud and essential message. Creating abstract canvases five years prior to the first by Wassily Kandinsky. And experimenting with writing and drawing guided by the unconscious decades before the Surrealists. The woman was a pioneer. Described as a mystic and a medium. Af Klint conducted séances and communicated with spirits. Even receiving a message from higher forces to create her most notable. Devotional body of work, Paintings for the Temple.
Yet, af Klint's sensitivity surrounding the ethereal was married to an analytical. And scientific way of navigating the world. She was an eager botanist. Well read in natural sciences and in world religions. With unsurpassed wisdom and in anticipation of human foolishness. Not only did af Klint state that her work was not to be shown for 20 years following her death. But she also stipulated that no work could be sold separately. Ensuring that her artworks could not become misunderstood commodities.
---
Women in art.
Maruja Mallo – (1902-1995)
Painter – (Spain)
Maruja Mallo was born in Viveiro (Lugo) in 1902. Her real name was Ana María Gómez González. In 1922 she moved to Madrid with her family. She studied at the San Fernando Royal Academy of Fine Arts. Where she met Salvador Dalí, who introduced her to the world of Surrealism and the Generation of '27. She illustrated poems by Rafael Alberti, such as "La pájara pinta". In 1927 she met Ortega y Gasset, and worked as an illustrator for "Revista de Occidente".
Her first solo exhibition took place in the halls of said publication. And proved to be very successful. In the 1930s she travelled to Paris, where she met André Breton. Amongst others, and her work became immersed in Surrealism. Back in Spain she worked as a teacher. When the Spanish Civil War broke out, she was exiled to Argentina. In 1939 she painted her most important work. "El canto de la espiga". She returned to Spain in the 1960s. She died in Madrid in 1995.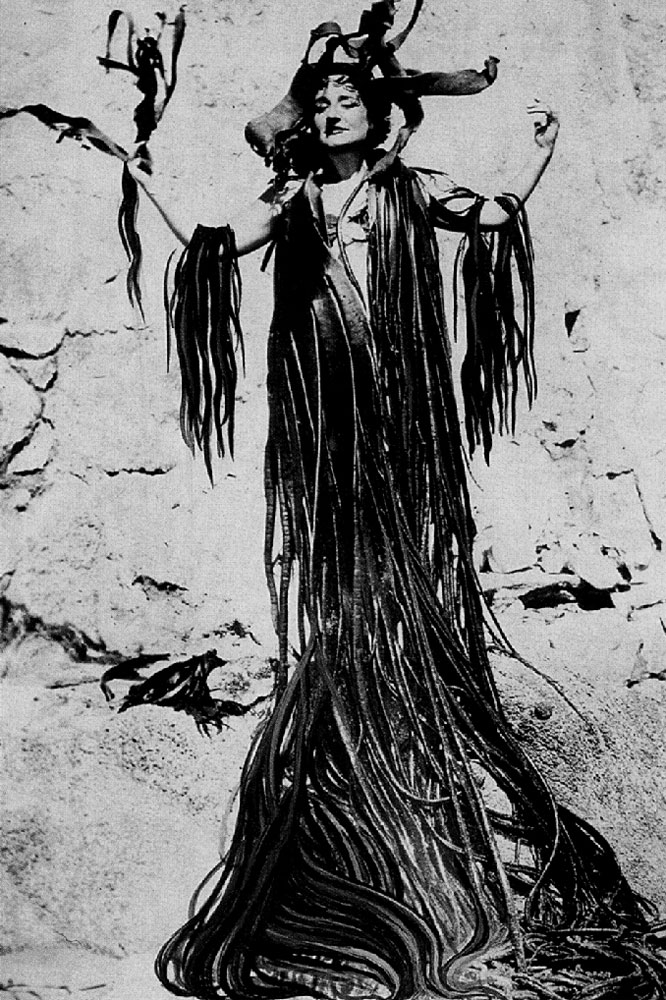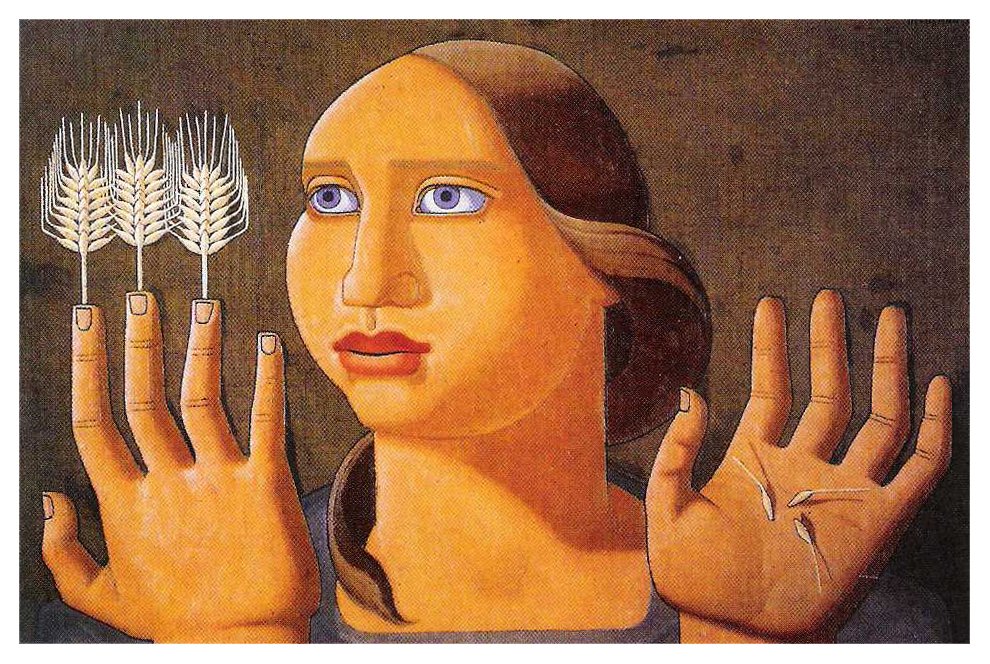 ---
Women in art.
Berthe Morisot – (1841-1895)
Painter – (French)
Berthe Morisot, (born January 14, 1841, Bourges, France—died March 2, 1895, Paris). French painter and printmaker who exhibited regularly with the Impressionists and. Despite the protests of friends and family. Continued to participate in their struggle for recognition.
The daughter of a high government official (and a granddaughter of the important Rococo painter Jean-Honoré Fragonard). Morisot decided early to be an artist and pursued her goal with seriousness and dedication. From 1862 to 1868 she worked under the guidance of Camille Corot. She first exhibited paintings at the Salon in 1864. Her work was exhibited there regularly through 1874. When she vowed never to show her paintings in the officially sanctioned forum again. In 1868 she met Édouard Manet. Who was to exert a tremendous influence over her work. He did several portraits of her (e.g., Repose, c. 1870). Manet had a liberating effect on her work. And she in turn aroused his interest in outdoor painting. In 1874 she married Manet's younger brother, Eugène, also a painter.
---
Women in art.
GERTRUDE ABERCROMBIE – (1909-1977)
Painter – (Chicago- USA)
Gertrude Abercrombie was an American painter known for her modestly scaled Surrealist works. Abercrombie's motifs included owls. Moonlit landscapes, and cats, as seen in her work. The Courtship (1949).Wwhich she painted in a controlled palette of colors. "I am not interested in complicated things nor in the commonplace, I like to paint simple things that are a little strange." she once explained. "My work comes directly from my inner consciousness and it must come easily." Born on February 17, 1909 in Austin. TX, her parents worked for an opera company that traveled around America and Europe. Her family returned to the United States from Berlin after the outbreak of World War I. Eventually settling in Chicago. She went on to study languages at the University of Illinois. And attended classes at the School of the Art Institute Chicago. During the 1930s,
René Magritte
Abercrombie became friends with a number of jazz musicians including Charlie Parker and Dizzy Gillespie. And often hosted music sessions and parties in her home. Though Abercrombie didn't pay much attention to the art of her time. She did cite René Magritte as an important influence on her practice. The artist died on April 3, 1977 in Chicago, IL. Today, Abercrombie's works are held in the collections of the Smithsonian American Art Museum in Washington, D.C.  The Milwaukee Art Museum, and the Museum of Contemporary Art in Chicago, among others.
---
Women in art.
Louise Nevelson (1899–1988)
Painter, Sculptor – (Ukraine)
Louise Nevelson (1899–1988), an artist best known for her monochromatic wooden sculptures, produced a distinctive body of works on paper over the course of her long career. Drawn entirely from the Whitney's collection, this exhibition follows her work in drawing, printing, and collage, from her early focus on the human body through her progression into abstraction.
Textured environments.
Nevelson frequently used unconventional or recycled materials. In her prints, she layered scraps of fabric to create deeply textured environments containing mystical figures and architectural forms. Her paper collages, like her sculptures assembled from wooden objects, reconfigure the disparate materials from which they are composed, including scraps of paper and foil, into unified, unexpected compositions. Interested in the physical constraints of objects, Nevelson sought to transform the materials that she used and the subjects that she depicted. She believed that art could reorient one's relationship to the built and natural world, challenging us to see our environments differently through her work.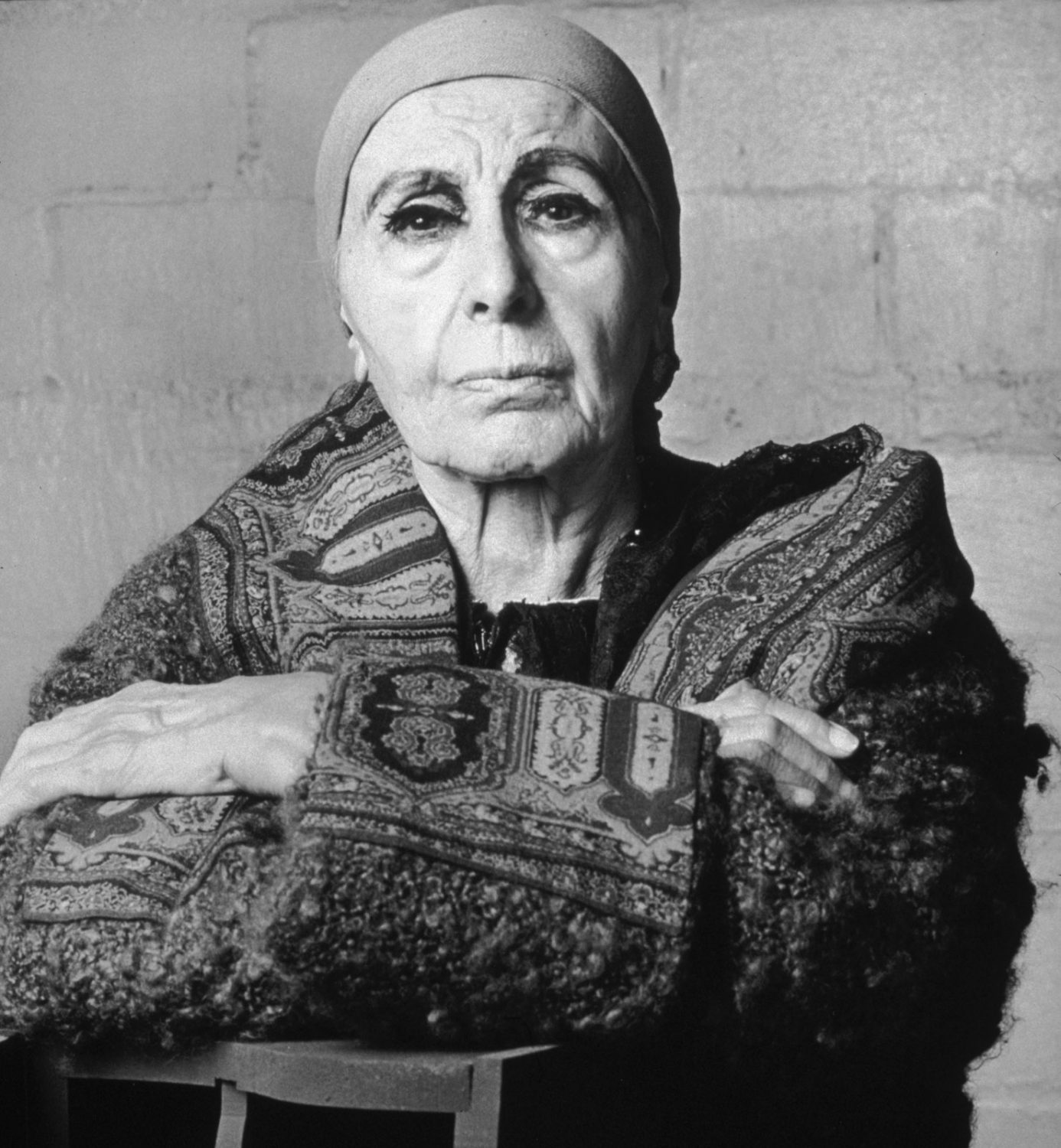 ---
Women in art.
Edith Sitwell – (1887-1964)
Writer, Poetess – English
British poet Edith Sitwell was a striking woman—not necessarily for her height (although at six feet tall, she did have a commanding presence); not even for her fashion choices, which are oft described as "dramatic." She was best known as a talented, and creatively challenging wordsmith, one whose work shattered the established norms of her medium.
Sitwell lived an unusual life. Born in 1887 to an aristocratic family, her relationship with her parents was cold at best, though she was very close to her two younger bothers, Osbert and Sacheverell (both writers as well). The Sitwells (as the siblings became known) were not only members of the arts, but supporters of it, with Edith in particular supporting other poets.
Avant-garde artiste.
Her earliest work was published in 1913. But perhaps what truly earned her the titled of avant-garde artiste was "Façades". Which featured her poems set to music. To be clear, these were not songs. The poems were spoken (preformed theatrically. Although not sung, a major difference), and timed to musical arrangements by her collaborator. William Walton, for emphasis. Apparently her first performance of these works was met with dismissal. But in her later years Sitwell proved that she was one who wouldn't let criticisms deter her, saying in an interview.
"I absolutely refuse to be taught my job by people who know absolutely nothing about it. Also, I have devoted my whole life to writing poetry, which is, to me, a form of religion, and I'm not going to be taught by people who don't know anything about it. I think it's very impertinent. I mean, I don't teach plumbers how to plumb."
Of course, anyone who saw her would immediately be able to see that Sitwell was not the type to hold back, or be anyone other than exactly who she was. She was bold in how she dressed, choosing to adorn herself in lavish clothing and jewelry.
Fashionable.
"I can't wear fashionable clothes," she once explained. "I'm a throwback to remote ancestors of mine. And I really would look so extraordinary if I wore coats and skirts. I would be followed for miles and people would doubt the existence of the almighty if they saw me looking like that."
Sitwell's uniqueness and commitment to exploring her creative passions (both poetically and fashionably) ensured an identity for herself outside that of her aristocratic family name. And though we take for granted now the avenues of self expression we have, Sitwell's triumph of distinguishing herself as an individual is nothing short of marvelous.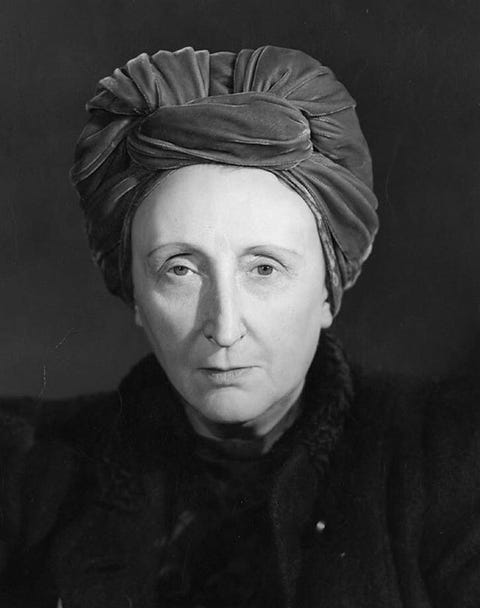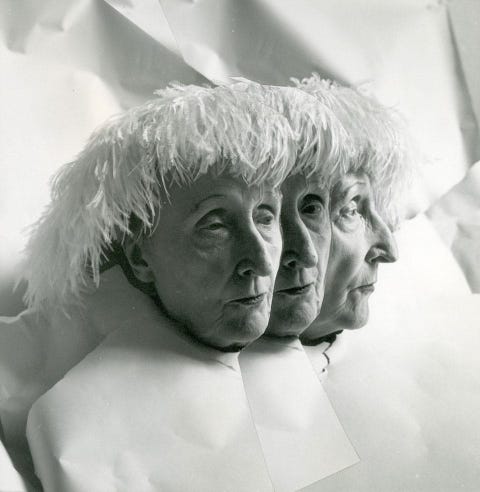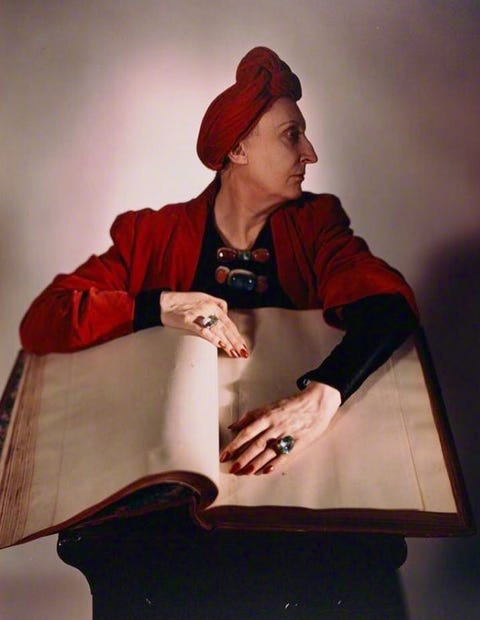 ---
Women in art.
MARTHA GRAHAM – (1894-1991)
Dancer – USA
Martha Graham was the dancer of the century—not only according to Time magazine in 1998—but because she's revolutionized dance as we know it. She was the first dancer to be invited to perform at the White House, and was awarded the Medal of Freedom in 1976. She was even immortalized in photographs by Irving Penn and Andy Warhol.  But what made Graham such an icon?
For one, her unique approach to dance was ground-breaking. After founding her namesake dance company in 1926, Graham became known for challenging choreography that saw dance as an act of artistic expression. Bette Davis, Madonna, and Liza Minelli were among those who flocked to Graham to learn how to move. Her style—which created a narrative through emotional movements—was perfect for actors who sought to convey their characters through more than just line readings.
Contemporary Dance.
But it wasn't just technique that made Graham noteworthy (although it cannot be understated how her style truly modernized the world of dance). As a choreographer, Graham collaborated with composers and set designers to create the aesthetic world for her creations. Meanwhile her costumes, which were minimalist in design and would often feature floor-length skirts, not only highlighted her movements, but sometimes acted as an extension of her body—a way for her to craft shapes and play with the human form, as seen in her dance "Lamentation." Not one to miss an opportunity to collaborate with other artists, Graham worked with fashion designers like Calvin Klein and Halston (who also supported the Martha Graham Center for Contemporary Dance) over the years.
What arguably made Graham truly modern, however, was how many of her pieces were focused on contemporary issues in society and politics. It was this line of creation that elevated her work to the level of important cultural commentary, proving that dance had its place among other art forms as a powerful tool of expression. Though she passed away in 1991, Graham's legacy lives on not only through her dance company(which still performs today), but also through her establishment of dance and movement as an incredibly beautiful, and deeply human, act.

---
Women in art.
GEORGIA O'KEEFFE – (1887-1986)
Painter – USA
Georgia O'keeffe Born in Wisconsin in 1887, O'Keeffe's early career was fraught with financial issues, forcing the painter to teach art classes in order to fund her own education. During this time she had been trained as a realist, but her style was forever changed in 1912 when she studied under Arthur Wesley Dow, who taught her to favor stylistic interpretations over literal ones. She immediately began to pursue abstraction, making her one of the first American artists to embrace the style.
New Abstract.
In 1915, at the age of 28, she had a fateful career breakthrough: She mailed some of her new abstract charcoal works to a friend in New York, who showed them to the revolutionary photographer Alfred Stieglitz. He was so taken with them that a year later, Stieglitz organized a solo show for O'Keeffe, and by 1918, she accepted his invitation to move to New York and pursue her career full time.
It was during this time that began what would be the body of work for which she was most remembered: her flowers. Oversized and close-cropped (so as to draw attention to such small, delicate details), the paintings reshaped ideas of what a still life could be. Notably, many critics and fans have drawn comparisons between some of her flowers (specifically paintings such as Black Iris III and Series I White and Blue Flower Shapes) and female genitalia. Though she has denied that there was any sexual symbolism in her paintings, the idea endures today. "When people read erotic symbols into my paintings they're really talking about their own affairs," she has said of the works.
For a time, Stieglitz and O'Keeffe were partners both creatively and romantically (they were married in 1924): she played muse and appeared nude in many of Stieglitz's photographs (which was a bit scandalous at the time), while he used his influence to support her art. Through her images of flowers and the New York City skyline she became one of America's most prominent living painters. By 1927, she had her first career retrospective at the Brooklyn Museum, the first of many in major museums across the country.
Mexico.
In 1929, O'Keeffe made a trip to New Mexico that would be the first step in a new direction. Leaving New York (and her deteriorating personal relationship with Stieglitz) behind, she took inspiration from her new surroundings, pairing landscapes with the skulls of long-dead animals to create famous works such as Cow Skull: Red White and Blue, and Ram's Head White Hollyhock and Little Hills (both from the 1930s). Blending still life and landscapes, this new creative path showcased symbols of the Southwest in an arguably feminine way. Her light brush applications, and the occasional instance of flowers added to the animal skulls and softened what were once emblems of the harsh nature of the desert. By 1949, she moved to New Mexico permanently, splitting her time between two properties, both of which are now owned by the Georgia O'Keeffe Museum.
American Woman
Though she is often lauded as a feminist artist, O'Keeffe actually rejected the title. In fact, she rejected any title that denoted her gender, wanting simply to be referred to as an "artist" (which, in a roundabout way, was a feminist statement in and of itself). Regardless of this discrepancy, O'Keeffe's legacy is that she has become the definitive example of the Modern American Woman. More so than just the work she created, O'Keeffe crafted a public image that felt wholly new for the times. She had a presence that commanded attention in a way that no photographer—not even Stieglitz—could alter. She was always herself, a theme that persisted throughout her life. O'Keeffe made no declarations about who she wanted to be, or what she wanted to accomplish—she simply was. Somehow, that act of being herself remains a modern idea to this day.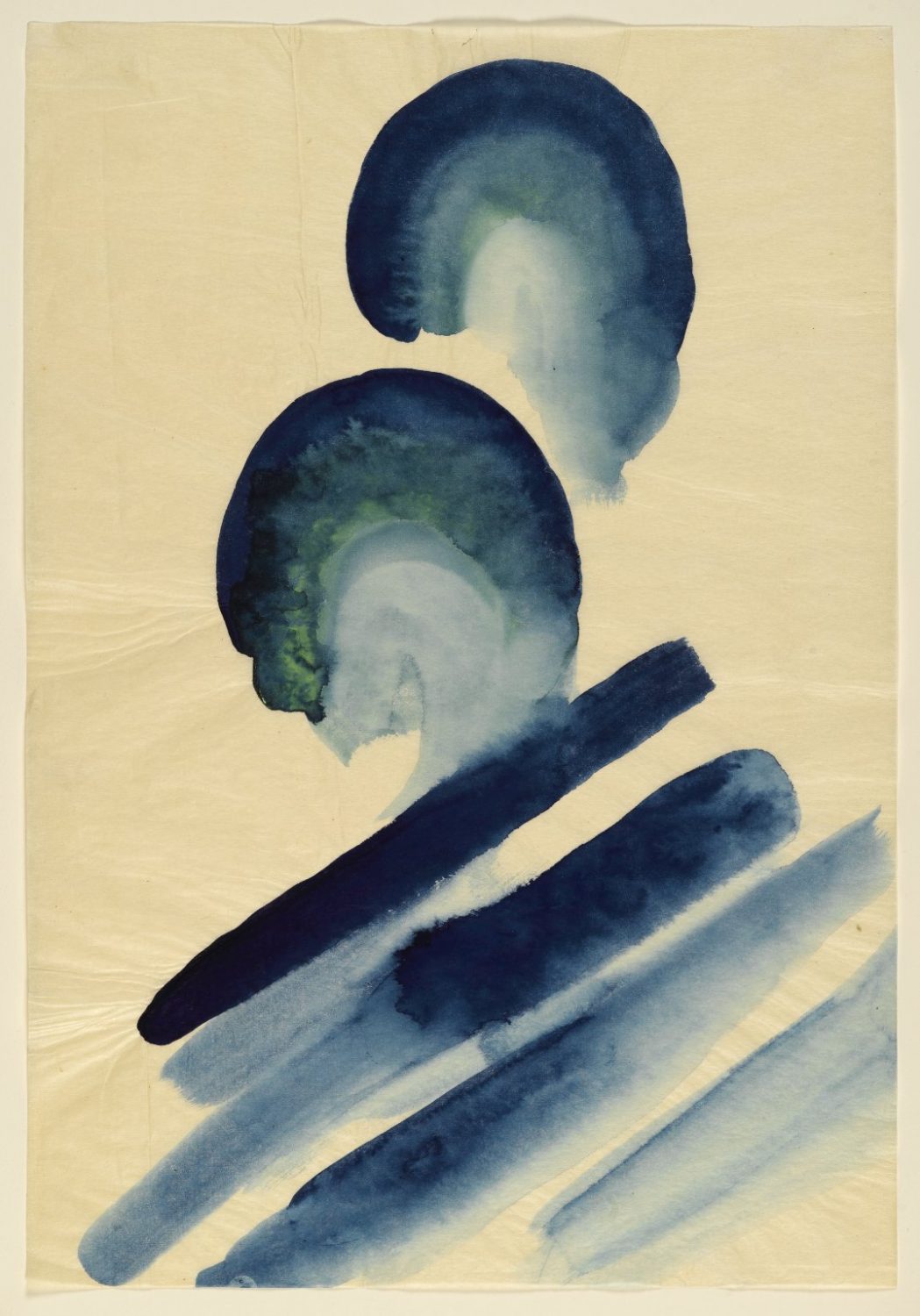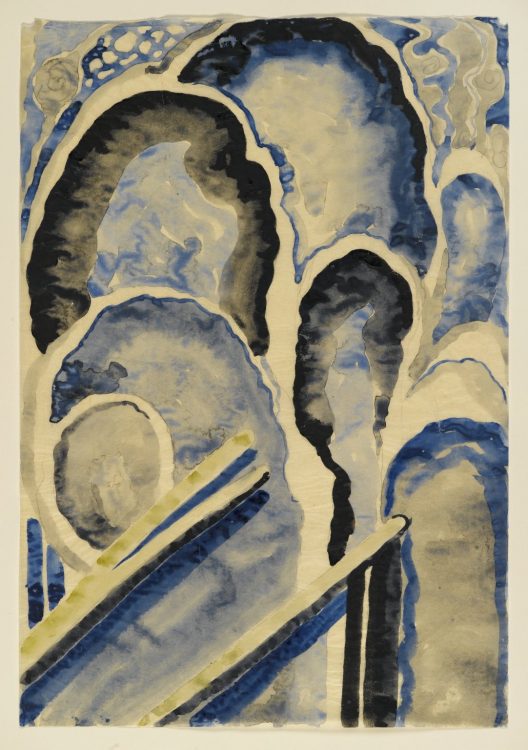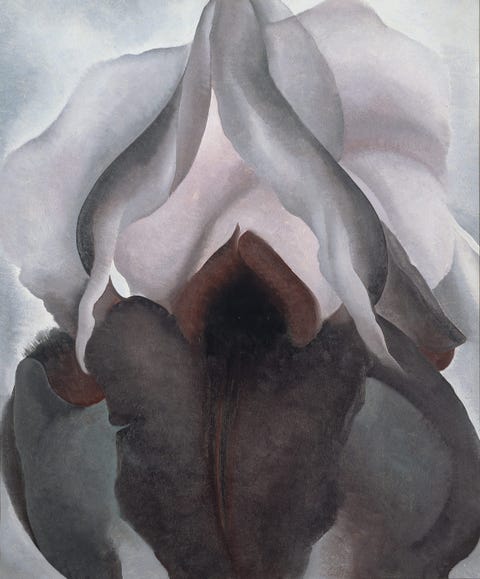 ---
Women in art.
Louise Bourgeois – (1911-2010)
Sculptor, painter – French
Louise Bourgeois Born in 1911 to an art-appreciative family (her parents owned a gallery that specialized in tapestry restoration). Bourgeois initially studied mathematics and geometry. But in 1932—two years into her studies—her mother passed away.Ddriving the young girl into the world of art. Where she could express herself. Her mother (for whom she associated the image of the spider with) would become one of her main sources of inspiration. As well as her childhood, and, eventually, her children.
Feminist artist.
Though Bourgeois never took to the "feminist artist" label. It is often considered an element of her reputation. Not only because of her of accomplishments—or her outspoken natur— but because her work so often dealt with issues related to the female experience: Birth. Motherhood. Sexuality, and societal expectation. This is perhaps most clearly expressed in Femme Maison. A series of paintings from the 1940s that feature nude women with houses for heads. The pieces can be read as both a comment on how the home is a woman's space.  But also, perhaps, a woman's prison.
Though she worked fairly consistently over the decades (according to the Museum of Modern Art in New York. She slowed down in the 1950s and early '60s when her focus shifted to psychoanalysis). Bourgeois did not receive widespread notoriety until the 1980s. In 1982, she held her first retrospective at the museum. Though in her 70s and with years of work already behind her. Bourgeois still had decades of creativity in her.
 Arch of Hysteria.
By the '90s she had created not only Maman. But another iconic modern sculpture. Arch of Hysteria, a gold, headless figure strung from the ceiling by the pelvis. Though clearly human. It is also so hard and metallic. That one can't help but be drawn in. Almost hypnotically, to how it gleams. What does it say that we're so eager to ignore the somewhat macabre nature of a sculpture just because it's shiny?
"It is not an image I am seeking. It's not an idea. It is an emotion you want to recreate. An emotion of wanting, of giving, and of destroying". She has said of her more abstract work. But it's a quote that is applicable to much of her oeuvre. What we feel when we see her pieces—attraction. Wonder. Horror. Anger—is a testament to her talent as an artist. And part of what has continued to keep even her earliest work relevant. Bourgeois' art doesn't just challenge to consider its themes. It invites us to connect with them.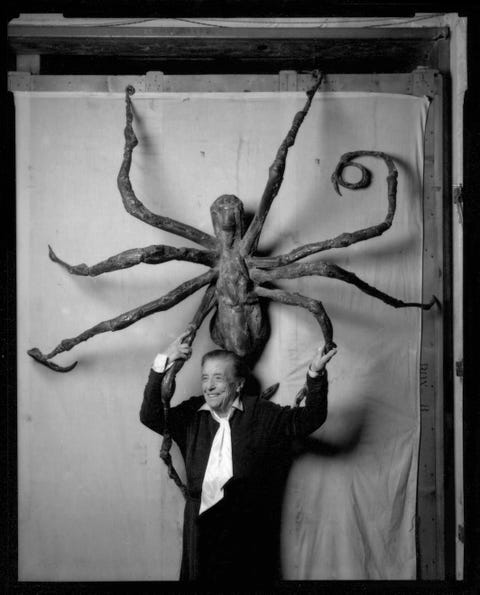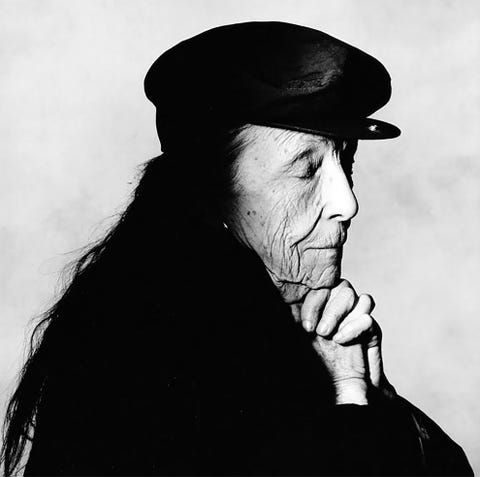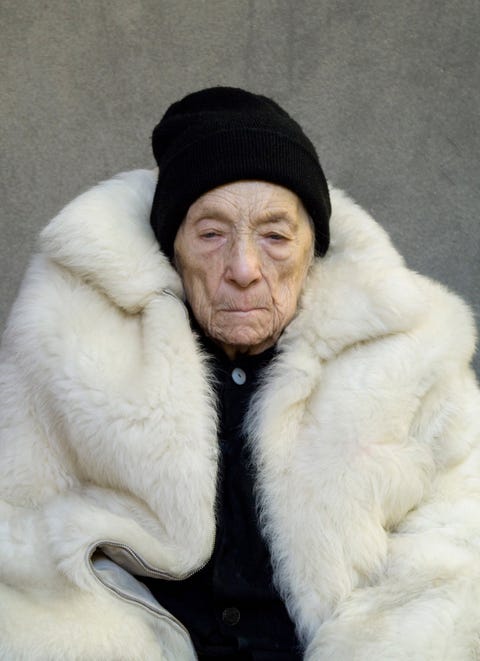 ---
Women in art.
Paula Modersohn-Becker – (1876-1907)
Painter – German
Paula Modersohn-Becker. Original name Paula Becker, (born February 8, 1876, Dresden, Germany—died November 30, 1907, Worpswede). German painter who helped introduce into German art the styles of late 19th-century. Post-Impressionist painters such as Paul Cézanne. Paul Gauguin, and Vincent van Gogh.
Becker was interested in art at an early age and began to study drawing in 1888. When her family moved to Bremen, Germany. Sent to England to complete her education. She attended St. John's Wood School of Art. Upon her return to Germany. The artist trained to become a teacher. And then attended (1896–98) the traditional School for Women Artists in Berlin.
In 1898, as a pupil of Fritz Mackenson. Becker joined the Worpswede school. A group of regional artists who lived at an artists colony near Bremen. Like many of the painters there. She created sentimental landscapes and scenes of peasant life. At Worpswede she formed a friendship with the sculptor Clara Westhoff (who later married the poet Rainer Maria Rilke). In 1900 they traveled together to Paris. She was influenced by the Post-Impressionist paintings of Paul Cézanne.
1901.
In 1901 the artist married Otto Modersohn. Another painter at Worpswede. She spent two more periods of study in Paris in 1903 and 1905. And the contemporary art she discovered there made her increasingly dissatisfied. With the aims of the Worpswede artists. The work of Cézanne. Gauguin. and other French artists. Such as those of the Nabis group. Inspired her to use simplified forms and symbolic. Rather than naturalistic, colour. She left her husband in 1906 to settle in Paris. Where she painted the expressive and often nude self-portraits. That are her most highly regarded works. Her husband followed her there later that year. She returned to Worpswede with him in 1907.
Modersohn-Becker's style continued to evolve. In her mature paintings. Such as Self-Portrait with a Camellia (1907). She combined a lyrical naturalism. With broad areas of simplified colour reminiscent of Gauguin and Cézanne. Because she was more interested in the expression of her inner feelings. Also,  Than in an accurate portrayal of reality. She is frequently associated with the Expressionist style. She died shortly after giving birth to her only child.
---
Women in art.
BARBARA HEPWORTH – (1903-1975)
Sculptor – England
What is the meaning of sculpture?" The legendary sculptor Barbara Hepworth mused in 1959. "When we are all conscious of the expanding universe. The forms experienced by the sculptor should express not only this consciousness but should. I feel, emphasize also the possibilities of new developments of the human spirit. So that it can affirm and continue life in its highest form.
"They are illuminating words from an artist. Whose work is not easy to label as just "abstraction." Producing rounded forms of varying sizes. Hepworth's sculptures seem as if they've been frozen in a moment. Like transitioning organic forms that were in a state of motion, no more. As many historians have pointed out. Hepworth's work was just as much about form as it was about relationships. Not just in subject matter. But in how the pieces related to the spaces they were in. And in turn, how the viewer reacted to them.
Mother and Child
With that in mind. It should come as no surprise. That as her career progressed she was increasingly inspired by the outdoors. And her work became more and more abstract. Take for example. Her "Mother and Child" sculpture from 1927. Which clearly showed two human figures. And compare it to "Mother and Child" from 1934—there is a significant shift in her style. The latter focusing much more on the concept rather than a realistic depiction. "Child with Mother" from 1972. Moves even further away from recognizable forms. What remains constant in her work is a sense of tactility. Working with steel, stone. Bronze, and wood. Hepworth's pieces relied on materials that could translate. The gravitas her work required to stand in nature.
"I think every sculpture must be touched. It's part of the way you make it and it's really our first sensibility. It is the sense of feeling. Also, first one we have when we're born". She has said of how she wants people to appreciate her work. "I think every person looking at a sculpture should use his own body. You can't look at a sculpture. If you are going to stand stiff as a ram rod and stare at it. with as sculpture you must walk around it, bend toward it, touch it, and walk away from it."Unsurprisingly, she created a sculpture garden at her studio. Which is still open today.
Sculpture.
Though sculpture wasn't Hepworth's only form of expression (she produced drawings, paintings. And in her later years experimented with lithographs). It is certainly what she is remembered for. Born in 1903 in Yorkshire. She attended the Leeds School of Art on scholarship at 17. Where she soon met her friend (and eventual professional rival) Henry Moore. Hepworth continued to earn scholarships. Which took her to the Royal College of Art, and Florence. By 1949. She settled down in St Ives, living in Trewyn Studios. Where she remained until her death. Today. Her work continues to be displayed at Trewyn Studios. And publicly all over the world—including outside the United Nations Secretariat building in New York City.
What is perhaps most interesting about Hepworth. (One of the most respected artists in her time). Also,  is not only how she triumphed as a woman in a male-dominated field. But that she did not acknowledge a linguistic distinction. That separated her from her peers. As the art historian Alan Bowness noted. She "asked simply to be treated as a sculptor (never a sculptress)".  Dismissing the notion that women in any field need a signifier of their gender. In this regard. Hepworth leveled the playing field. Proving that she was creatively equal. And demanding that her legacy be part of art history—not just women's art history.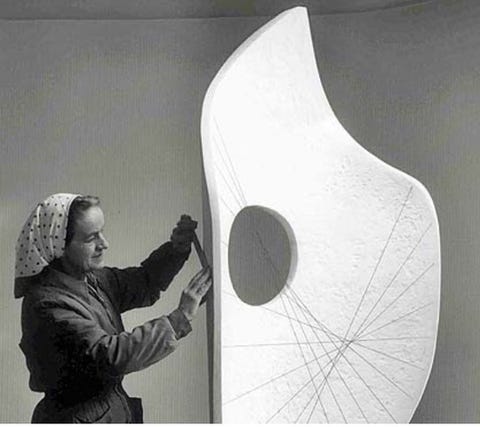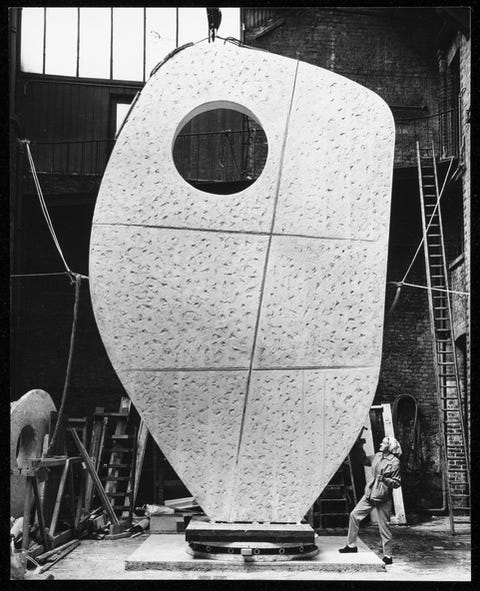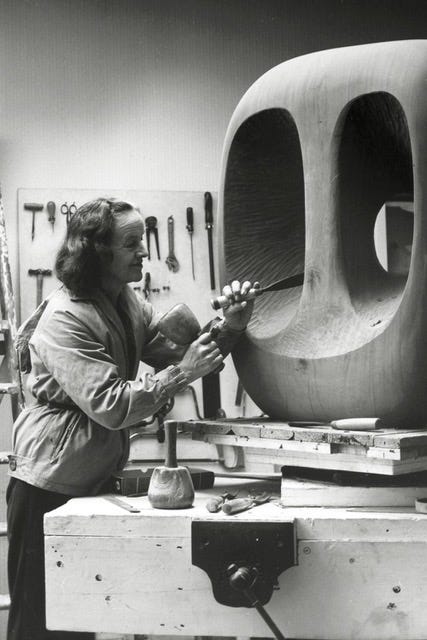 ---