---
Artists Directory
Chris Dunseath
Sculptor, Painter
Location : England
My sculpture is concerned with a diverse range of concepts. And is made out of a variety of materials including wood. stone. Bronze and paper. The content has ranged from an interest in transformation. And change to its current. Involvement with aspects of theoretical physics. I agree with the physicist Richard Feynman. When he refers to the inadequacy of science. To capture the marvel of our universe. For the need for art to help bridge. The gap between the tangible and the intangible.
---
Artists Directory
ALAN FRANKLIN
Painter, Sculptor
Location : England
My practice follows two paths. Drawings and sculptures. Which are essentially abstract and process led. Sculpture which is more ideas led and externally referential.
I like the notion of 'making a drawing'. Which suggests the physics. And the performance of the activity. I think of my drawings as flat sculptures. Not drawings for sculptures, but constructions of materials, Which occupy a very shallow space. I avoid deliberate illusion or external reference. And often employ repetition. As a means of building structure and a sense of labour.
---
Artists Directory
Gerard Mas
Sculptor
Location : Spain
Spanish artist Gerard Mas from Girona creates playful. And penetrating works that fuse contemporary references. Gestures with busts reminiscent of 15th-century Florentine sculpture. Mas' synthesis produces a humorous recontextualization. Women of the Renaissance chewing bubble gum. Appear to be alive and well in our contemporary moment.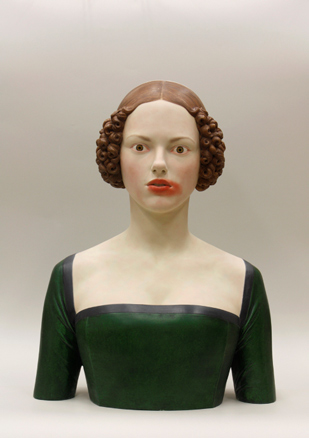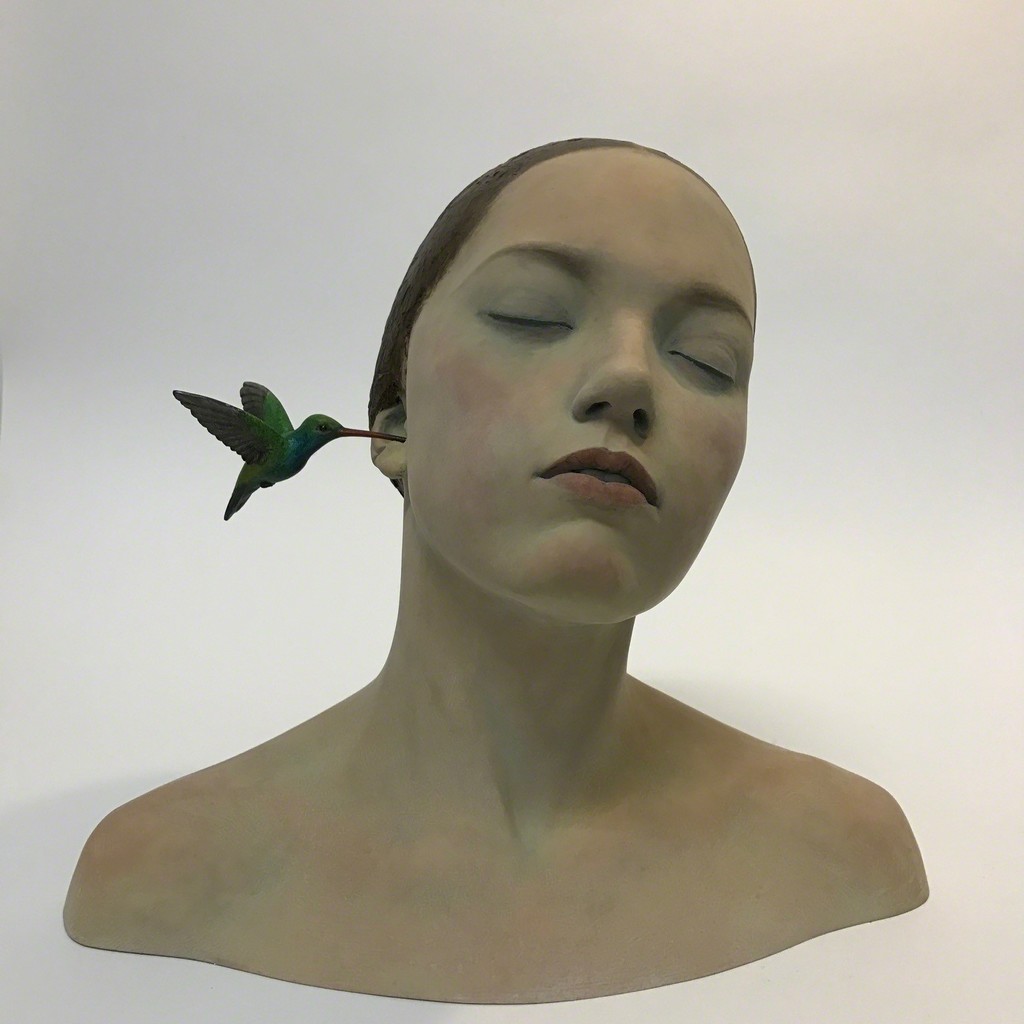 ---
Artists Directory
Alexander Johnson
Painter
Location : Laughton (England)
My work focusses on stories. That I fear are in danger of being forgotten. Sometimes these stories relate back to WW2.  Also my father's history as a reconnaissance photographer. Sometimes they are my own recollections and thoughts. I make charcoal drawings that inform the paintings. Which are then slowly built up. Fom a palimpsest of lines. And gradually distilled into something more simple. Until only essential information remains.
This process iresults in a textural quality. That unites all the work on canvas. I like the working process to be visible in the finished object. And have a hand-made quality. That is an antidote to the shiny screen-images. That surround us in the twenty-first century. I come from a pre-digital age. And find that most of what still interests me does too.
---
Artists Directory
Delpha hudson
Painter, Sculptor
Location : Penzance (England)
Delpha Hudson is a British artist born in Surrey in 1963. She currently works from her studio in Bread Street, Penzance. From the late 90s her performance practice. Explored many aspects of women. And the self, using the body. Masquerade, city spaces.  And maternal and historical tropes. She continues to use materials in performative ways. Working with small clay sculpture, objects and assemblage. Delpha Hudson's paintings explore women's lives. Using very physical processes like dripping bitumen paint from a stick.
The process is messy and visceral. As well as unique as even mistakes can never be exactly replicated. The figures that emerge use gestural motifs to provoke. And engender empathy and understanding. Delpha Hudson's work uses palimpsest. Humour and contradiction to engage audiences. In seeing and experiencing mothers. And women's lives in new ways. Communicating the ambivalence of women's live and mothering.
---
Artists Directory
Eric Zener
Painter
Location – Oregon, (US)
Eric Zener is an established American photorealist painter from Astoria, Oregon. He often depicts people totally submerged in water. Much of Zener's work has been exhibited. And sold throughout the United States. And abroad to private and corporate art collectors.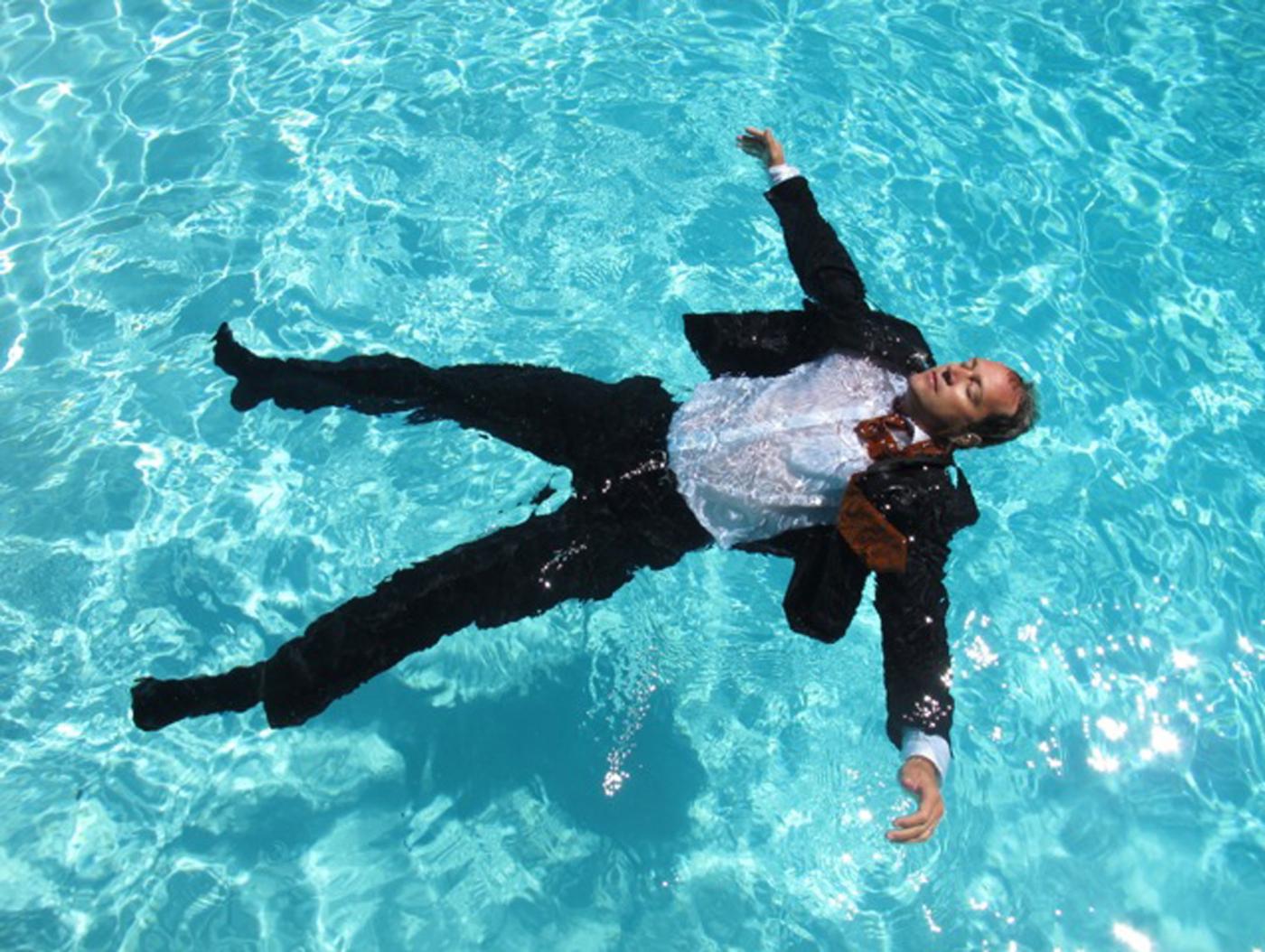 ---
Artists Directory
Machiko Agano
Intallation, Textile
Location : Japan
Machiko Agano. A Japanese master weaver artist. Is widely known for her intricate textural structures.  Each structure is tailored. To the specific space in which it is exhibited.  The majority of her works use fishing line. Or natural colored silk. And steel wire to allow the space. To become part of the exhibit itself.  It gives the installations a light feeling. Almost as if they aren't even there.
---
Artists Directory
Marc Pierrard
Painter, Sculptor, Installation, Media
Location : Luxemburg (Europe)
He used to play the guitar in a band, called dEFDUMp. From 1993 until 2008. Over the years, he learned a lot about different computer programs. Video. Photography. Printing an he was introduced to a large palette of techniques. Which now mostly find their way into his work. The greater part of his works are large multimedia installations. While the primary accent is set on the paintings and photographs. Sculptures and different "props". Aswell as selfproduced videos or sound backgrounds. Are used to set them in extended contexts. Some of his installations are walkable sceneries. In which the viewer becomes. For a short period of time.
Part of the work. In more recent works. The role of the spectator becomes increasingly important. Those artworks take their shape by or with the intervention of the visitor. The wide range of techniques. And mediums that he gathered over the years. Allow him to adapt his different bodies of work. Visually, to the treated subject matters.
---
Artists Directory
Sabin Aell
Mixed-media, Installation
Location : Denver (USA)
I love to work with my hands. And create visually interesting objects. Contrasts attract me. I enjoy experimenting with the strange and unrelated materials. I run into, fusing them together. It's an interesting resonance. The response and opposing elements that start to form an alliance. Such symbioses may irritate. Provoke or be, simply beautiful.
---
Artists Directory
Michael Viviani
Graffiti/Street-art, Collage
Location : Marseille (France)
Michael Viviani is a French artist born in 1981. In La Ciotat, France. He works and lives in Marseille, France.
His work is heavily inspired by movie and music posters. Which he uses to meticulously recreate the life of a 1960's & 70's street billboard.
Capturing the playful innocence. Of soft porn movie posters from that period. His work has a naivety and an authenticity. Which is present in both his movie and music work.
As with all masters of collage. He coherently and effortlessly manages. To blend countless shreds of poster into one overall narrative. That presents the viewer with an authentic glimpse back in time.
---
Artists Directory
Helena Hamilton
Installation, Performance
Location : Belfast (Northern Ireland)
Helena Hamilton is an artist who works both visually and sonically. She draws on aesthetics of simplicity. And this is expressed in minimalist forms in her work. Influenced by sonic composition techniques such. As phasing and repetition. Hamilton explores the visual through the sonic. And vice versa. Exhibited media include installation. Drawing. Interactive digital. Performance and sound.
---
Artists Directory
Maxine Attard
Painter, Teacher
Location : Gozo, Malta
Maxine Attard's work mainly consists. Of works on paper and wood (the grid works). And site-specific installations. Her main working process is based on materials. Surface. Repetition. Geometry. Space and structure.
Maxine's work stems from the preoccupation. With the meaning of human existence. In the face of the void. Her work is a reaction to the dramatic. Chaotic and excessiveness life (of every individual and society as a whole). Her process involves disposing away. Of all that is unnecessary to arrive at a kind of order.
---
Evelyne Galinski
Sculptor
Location : France
My characters are born of an unconscious and deep personal memory. It seems to me that they can also emerge from a collective memory.
They do not tell the human body. But a dream of humanity. They blur the tracks . They invite to lose the marks. Those of the time, of the feminine / masculine. Child / adult. Alive or dead. They encourage us to give up any form of reference and to find a look similar to that of the child.
---
Jennifer Joseph
Sculptor, Installation
Location : Santa Fe (USA)
My artistic investigations manifest in two and three dimensions.  And involve pattern. Chance, and the development of systems through which chance can act on pattern. Repetition engenders a contemplative state. And creates an opportunity to glimpse one's inner space. And yet the introduction of chance into a pattern always has interesting visual results.  The transformative effect of chance acting on structure begins to mimic nature.
In bringing about these ideas. I use diverse and unexpected media. Especially proliferations of readymade objects.  I enjoy the challenge of exploring materiality and pushing media to suit the subject. Lately I've been attracted to media. That involves light as a vital component which interacts with the form and becomes integral to the piece.
---
Julie Umerle
Painter
Location : London
International artist with work in public and private collections worldwide. Julie Umerle was born in the USA and currently lives and works in London. She studied fine art at Falmouth University, Cornwall and Parsons The New School for Design in New York City. Umerle works in series that are consistently open-ended, exploring similarity. Repetition and difference within each group. Her practice is an investigation of materials and the perception of  the image. Exploring the materiality of paint and the processes of abstract painting. She has received four awards from ACE.
Recent exhibitions include. 'Beyond The Surface'. The Crypt, Marylebone Church, London (2018).  'Contemporary Masters from Britain', Yantai Art Museum, China (2017). 'Creekside Open' selected by Alison Wilding. APT Gallery, London (2017). 'Rewind', Art Bermondsey Project Space, London (2016). Scope Art Show, Miami, Florida (2016). 'Contemporary British Watercolours', Maidstone Museum, Kent  (2015). 'Present Tense', Swindon Art Gallery, Wiltshire (2015). 'Contemporary British Painting'. Huddersfield Art Gallery, Yorkshire (2014).
---
BI RONGRONG
Painter, Installation
Location : China
The Chinese artist Bi Rongrong juggles with dimension in her artworks. She deconstructs the three dimensional world around herself into two dimensional shapes and colors and re-composes. Them in her artworks. Paintings, murals and installations are her preferred means of expression. She usually starts her works with drawings. Also, which function as some kind of diary to her. At this point she already depletes the third dimension. A good example for her murals is the exhibition in the "Bund18 Temporary Art Space". In Shanghai, China. Within three weeks, she patterned the walls of one entire room of the exhibition hall. The murals were spread across the wall and didn't even stop at the windows. The third dimension was added again.
Bi Rongrong proved her creativity in the field of installations with her contribution. "7:3 Colors", also to the SWFC 5th Anniversary Art Project . "FILTER THE PUBLIC" in Shanghai. Illuminated and transparent 3D open air installations. Were spread across the square in front of the Shanghai World Financial Center (SWFC). The effect of the installations, made out of colored Plexiglas, stainless steel and LEDs. Also, during the day time. Worked with the natural sunlight. And the colors from the environment. In the evening, depended mainly on lighting conditions.
---
KARSTEN KONRAD
Sculptor, Installation
Location : Berlin, German
Karsten Konrad transforms bulky items into unique pieces of art. Some with an architectural character. Also, others are a reminiscence the the ready-mades by Marcel Duchamp. Or the collages by Kurt Schwitters. Konrad was born in Würzburg. Germany, in 1962 and studied art at various institutions in Germany. And abroad in the 1980s and 1990s. He won a scholarship to go London in 1993. And various other art awards in the following years. From 1994 on, he took part in various single and group exhibitions.
---
Oleg Radvan
Painter
Location : Russia
Oleg Radvan was born in Russia in 1955 and. At age 48, started to paint. Never having a chance to receive formal education. He became "a self-made man". Also, All of his life observations, studying and endless trying and searching during the last 6 years. Emerged him completely in art work.
"I look at every face. Everybody from new. Slightly different angle. Also, I am trying to find something that has not been seen before. Trying to bring personalities. Emotions and aspirations of different people. This has been expressed by daring colors. Unexpectedly observed poses or richness of different personalities. Finally, I'll never be tired of trying to reach excellence in my work. And I am dreaming to spend the rest of my life to this goal."
---