Marko Blazo
Painter
Location : Kosice, Czechoslovakia
From Mark Blazo.  My visual poetry is constructed from my free imagination. I build my fantasy world, where people. Animals, plants are saved and embodied into the shells of architecture. I play with them and move them out for  into gallery spaces. Inspiration comes from the land of nobody. I build my toys in the zone of love. And in the borders between the quarelling questions of evolution, god. Science, religion, intellect, folly, madness and art. Totally fascinated by various architectural sites. Their transformations into my works of art help me in my everyday. Self-renovation from life feelings and phobic experiences. Inspired by the question of how to make still attractive. The ancient examples of architecture for the thinking of modern man. Who has different needs as yesterday's souls.
---
Paul Critchley
Painter
Location : Abruzzo, Italy
Perspective, its use and abuse, is at the core of my paintings. As can be seen from my paintings of interiors, such as 'Rauric 12'. And in exteriors, both urban landscapes such as. 'La Casa Blanca' and landscapes such as 'Early Summer'.
The definition of realism takes on a new meaning. When the paintings are shaped in perspective because a 'realistic' painting. In a square or rectangle relies on the acceptance by the viewer. That they are also looking at an illusion presented to them in an arbitrarily imposed shape. Finally, but when a painting. Is shaped to look like the object represented when seen in perspective, such as a painting of a door . which actually opens and closes like a real door.  Then the illusion of reality is intensified. Perhaps it would be more accurate to describe this increased realism as 'supra-realism'.
---
Nigel Bird
Artist, Maker
Location : Maureilhan, France
Much of my work originates from Landscape and the natural environment. My recent work is as much to do with the process. Of making as it is about I see hear. Smell, taste, feel or touch. The content of my work is in the form. Is in the nature of making. Also, I do not use colours. Instead also  I rely upon using the raw innate colour of black pastel, charcoal. Indian ink carbon deposits and cold water. Gratefully graphic, the nature of the stimulus informs the method of making. INLUENCES. Principals of Wabi Sabi. Spaces. Open and vast, the sounds of the natural environment.. Of weather.
Rhyms and Sounds.
Landscapes; surfaces naturally corroded and eroded. Flowing water. Reflections, rhyms and sounds. The Sun. Heat and wind. Fires. I saw bushfires in Australia. Lit by the indigenous peoples of the Northern Territories. The smell and shapes of the smoke. The shapes and forms of the ash left behind. Foot prints made by animal and human. Art by Eduardo Chilada. Richard Serra. Ad Reinhardt. David Nash. Frank Stella. Carl Andre. Nevile Gabie. John Carter. John Virtue and the Papunya Tula Group .Of Artists of Central and Western Australia. Oscar Schlemmer`s Triadic Ballet.
---
Jonathan Michael Ray
Artist, Video installations
Location : St Ives, England
Using subjects such as landscape and nature. Found objects and phenomenon. The Internet, photography, also literature and cinema. As starting points. My art practice largely comprises of works in video and film. Analogue, digital and alternative photography. Printmaking, drawing, object and installation.
The work I make has always been contingent. Upon my surroundings and enviroment. And I am continuously referencing the landscape and memory around me. Deeper than this it attempts to explore the relationship. Between the physical and natural world outside of us. Finally ad the fictional worlds within and between us.
Having very recently moved from South East London to West Conrwall. I have been awarded a one year studio award at Porthmoer Studios in St Ives.
---
Hugo Proaño
Painter, Sculptor
Location: Machachi, Ecuador
Hugo Proaño studied at the Faculty of Arts of the Central University of Ecuador. Has a Higher Diploma in Art Studies, studies in wood sculpture and sculpture.
Among his works by Hugo Proaño are the International Monumental Sculpture Event. Mejía Aloasí Sculpture. Artist Painter of the Gallery Plant Andrew Kold and Son, Manhattan New York. Restoration of lamps. Chandeliers Antique Golden Oldies Antiques New York.
He has received recognition as the First National Award of December of the Metropolitan District of Quito, First Prize in the Fourth National Contest of Masks of the Andean Institution of Popular Arts, Second Prize in the National University Painting Competition of the House of Ecuadorian Culture – Catholic University, Quito.
Proaño has made individual exhibitions Eros de Vida Cultural Center Benjamín CARRIÓN 2007. Walking towards art in NYC First Annual Citywide Open Studios Tour, New York 2007. Exhibition of CCE Masks, 1994. Pintura Centro Agrícola, Cantón Mejía- Pichincha.
---
Nina Tokhtaman Valetova
Painter
Location: New-York (US)
Originally from South Urals in Russia, Nina Tokhtaman Valetova is New York based american-russian artist. Holding Master's degree in Art from University BGPU in Ufa. She has been working as a painter since 1982.
Nina was award winner in 2009 of Premio ALBA 2009 Certificate and Medal. Casa Editrice Alba, Ferrara, Italy. In 2012 she got Diploma for high professionalism and personal contribution to development of modern art. International Art Academy, Moskva (Moscow), Russia.
Many of paintings are in public and private collections in Russia. United States, in Denmark, Germany.
Nina's works explore the relationship between ancient cultures.
---
Suné Woods
Video installations, photographer
Location: Montréal, Canada
Suné Woods is interested in the breadth. Of intimacy and how it is achieved. And relayed through interpersonal relationships and political events. Also, she considers our capacity for immense love and. at the same time. Unrelenting violence. Woods uses familial dynamics, speculative narratives, and historical happenings.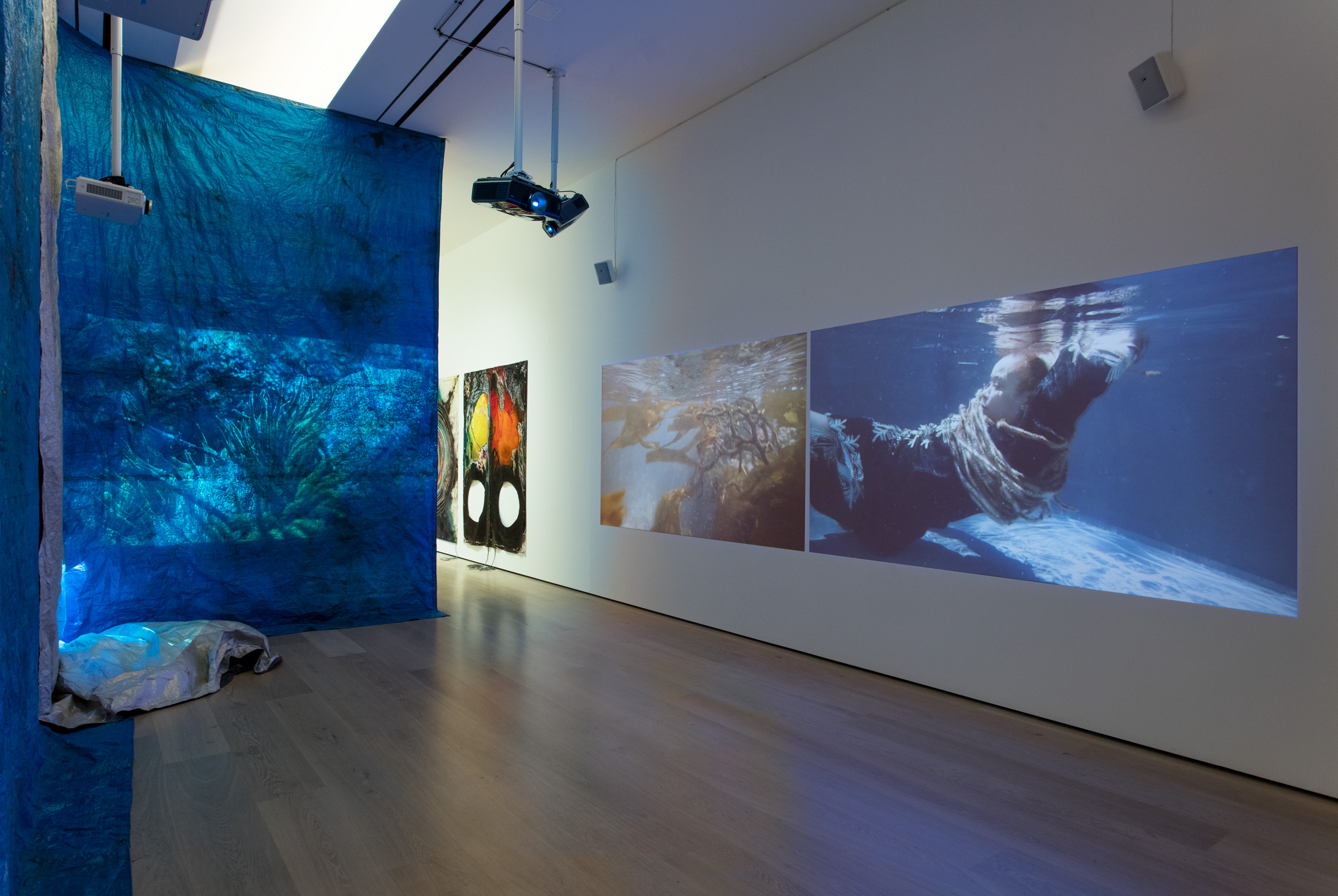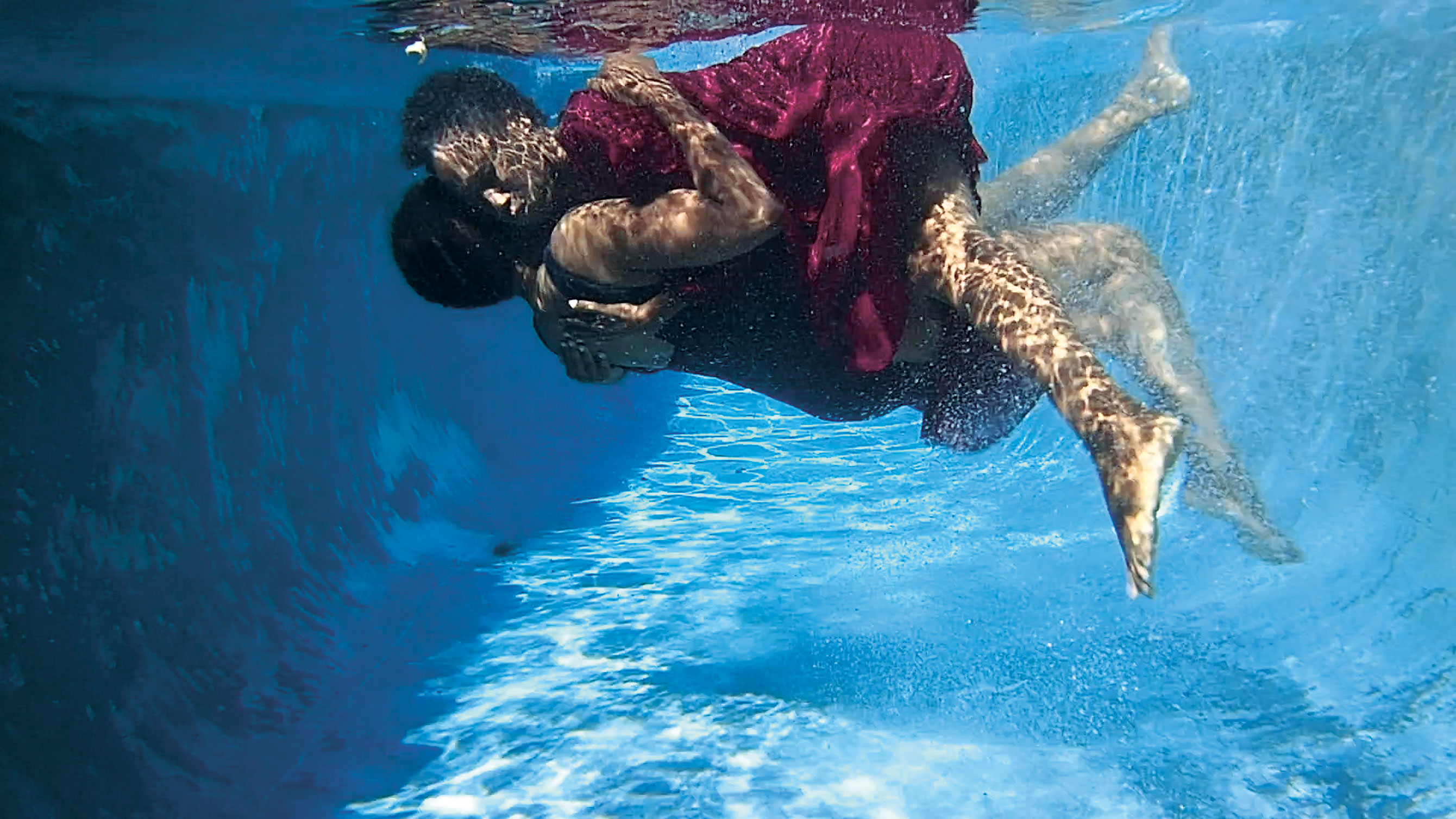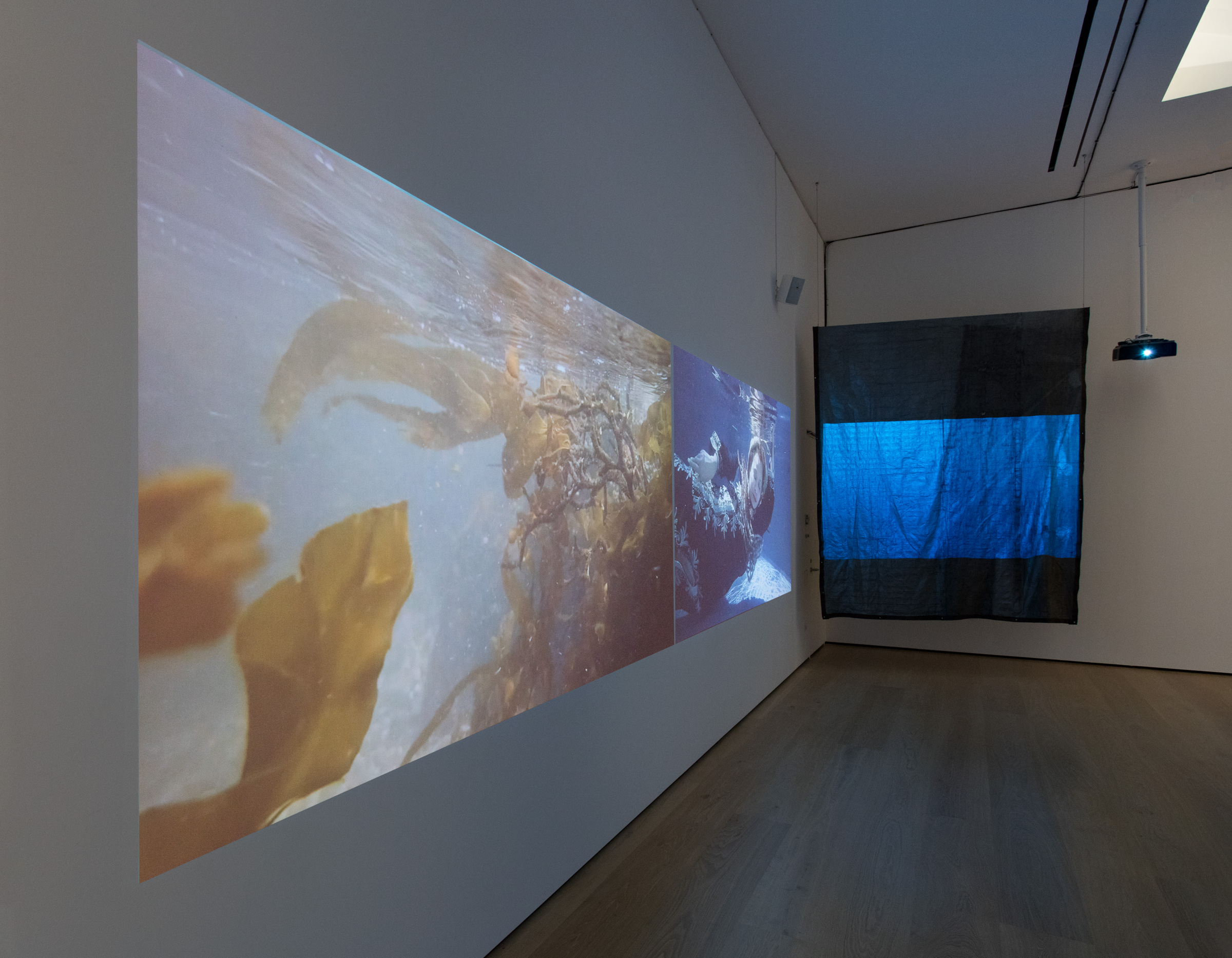 Website : http://www.sunewoods.com/
---
Charles Long
Sculptor
Location: New Jersey (US)
For more than twenty-five years. First of all, Charles Long has examined the legacies of modernist sculpture. Hence,  in an effort to absorb its lessons while also pushing. The medium into unexplored territories. Inspired equally by his inner voice. And by the glut of information and activities in the world around him. Also,  he believes in sculpture's enormous capacity. To elucidate how human subjectivity is informed. By evolving systems of knowledge as well as the simplicity of everyday life. Consistently compelled by a desire to dismantle his assumptions. And nagged by the feeling that as sentient beings our experiences.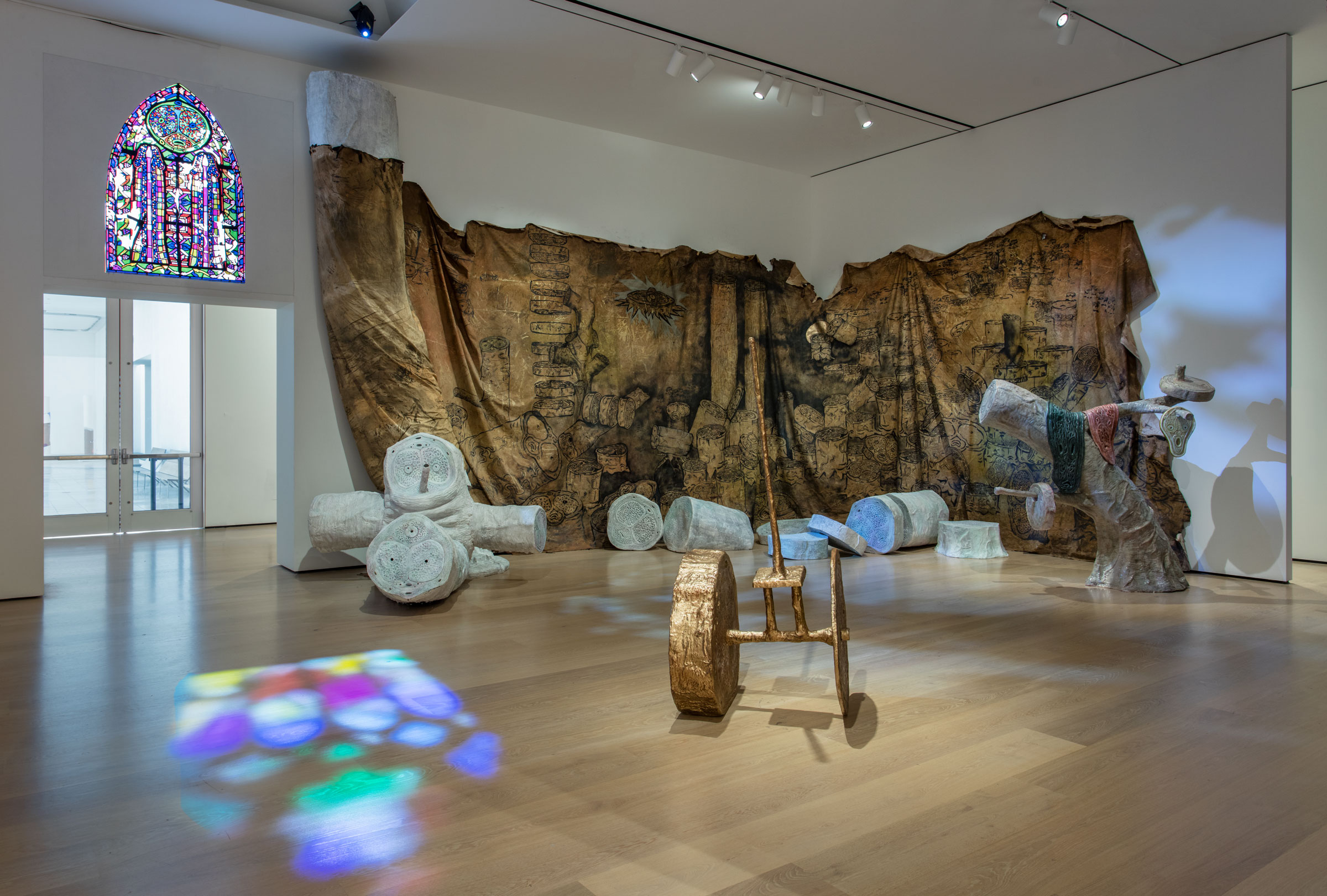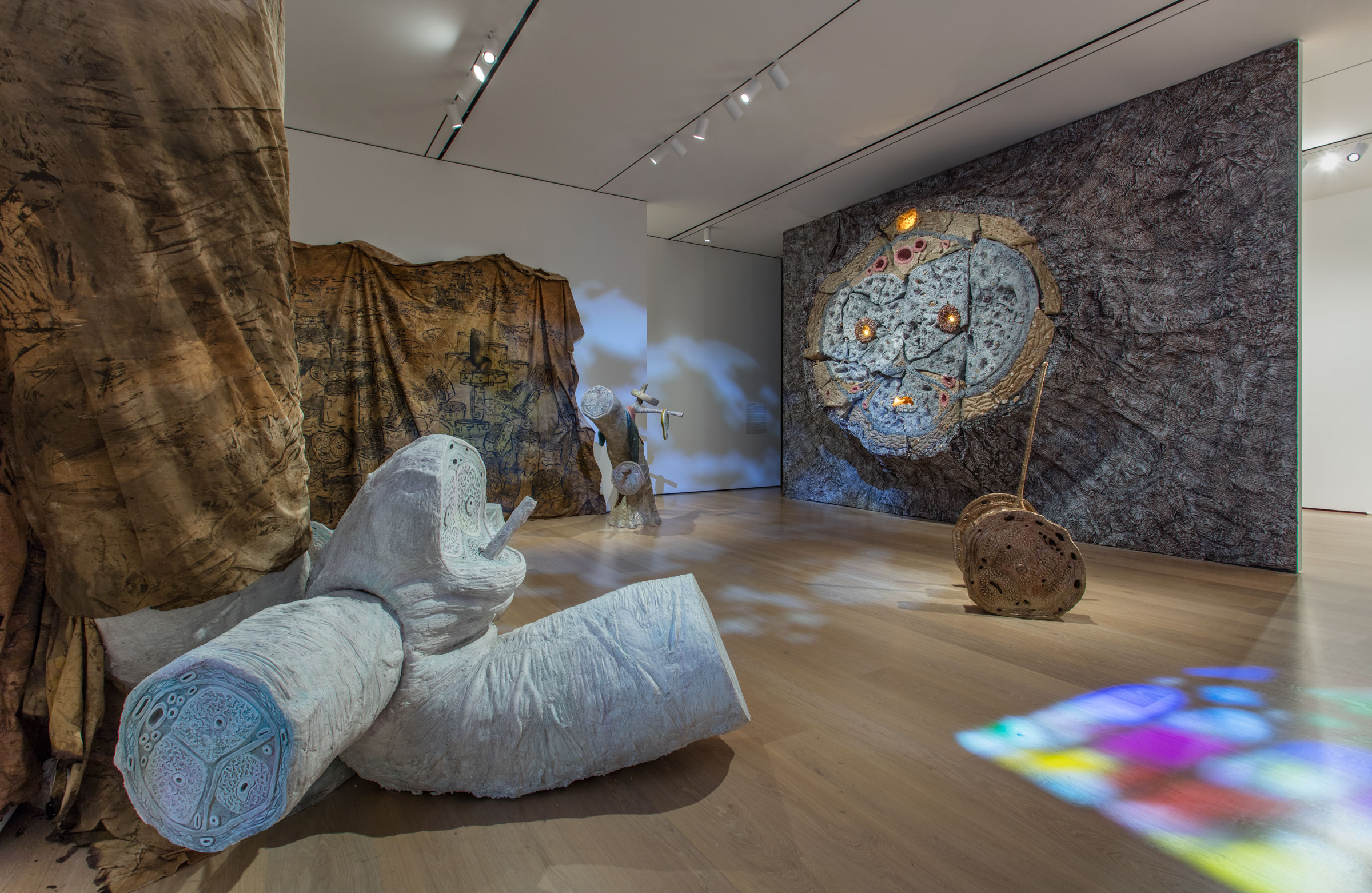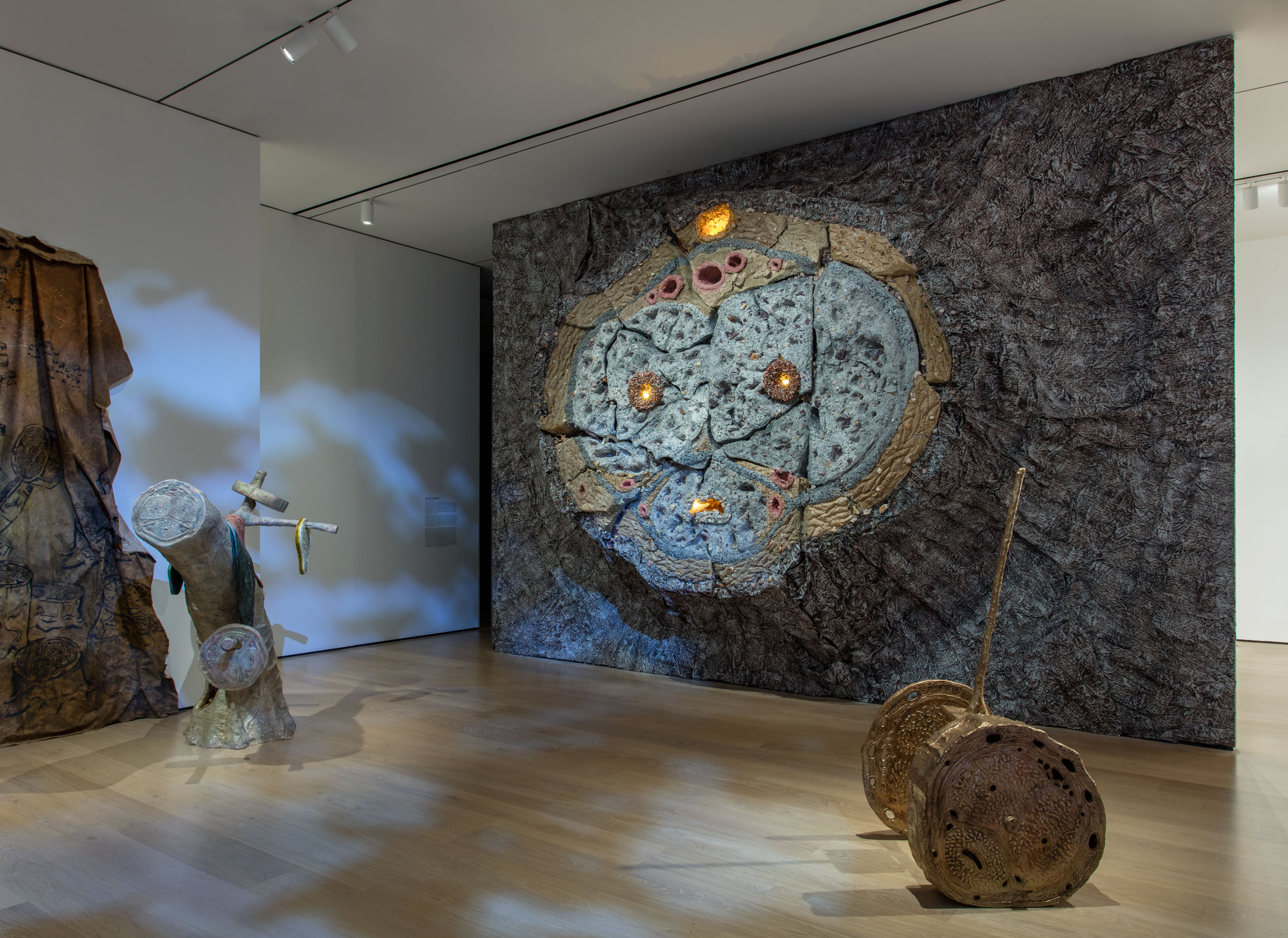 ---
Aaron Fowler
Sculptor, Painter
Location: St. Louis, Missouri (US)
Combining found objects. Painting, and video. Aaron Fowler's mixed-media sculptural assemblages. Include elements one might find on the side of the road. In a junk shop, or in a dumpster. His works are composed of these carefully scavenged materials. Ranging from car parts. Ironing boards, hair weaves, and CDs to piñatas. Layered and dense. Fowler's works address American history. Identity, black culture. And hip-hop and are also imbued with deeply personal meaning. Often containing images or references to family and friends. He frequently appropriates themes. And compositional strategies common to nineteenth-century history painting.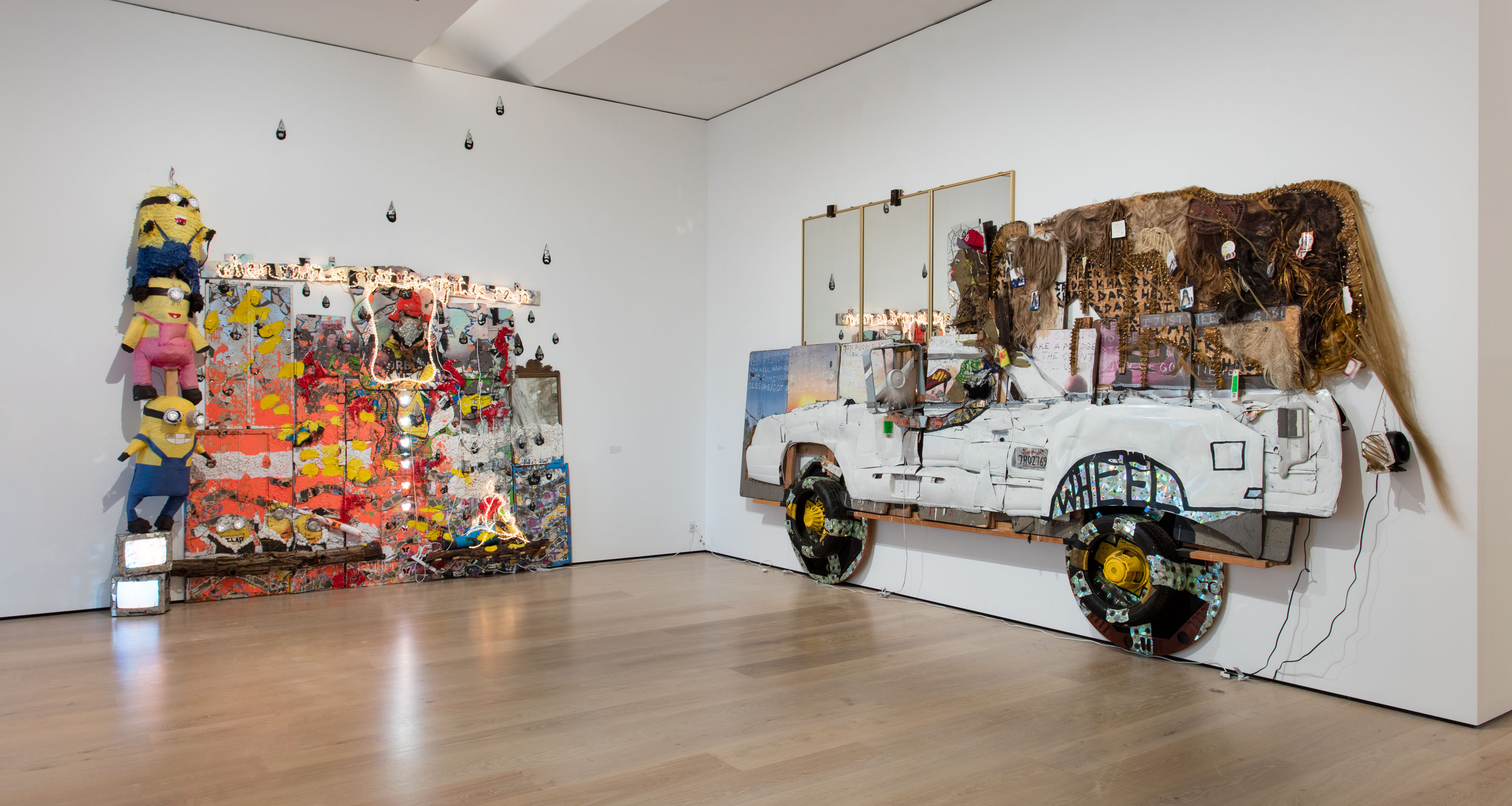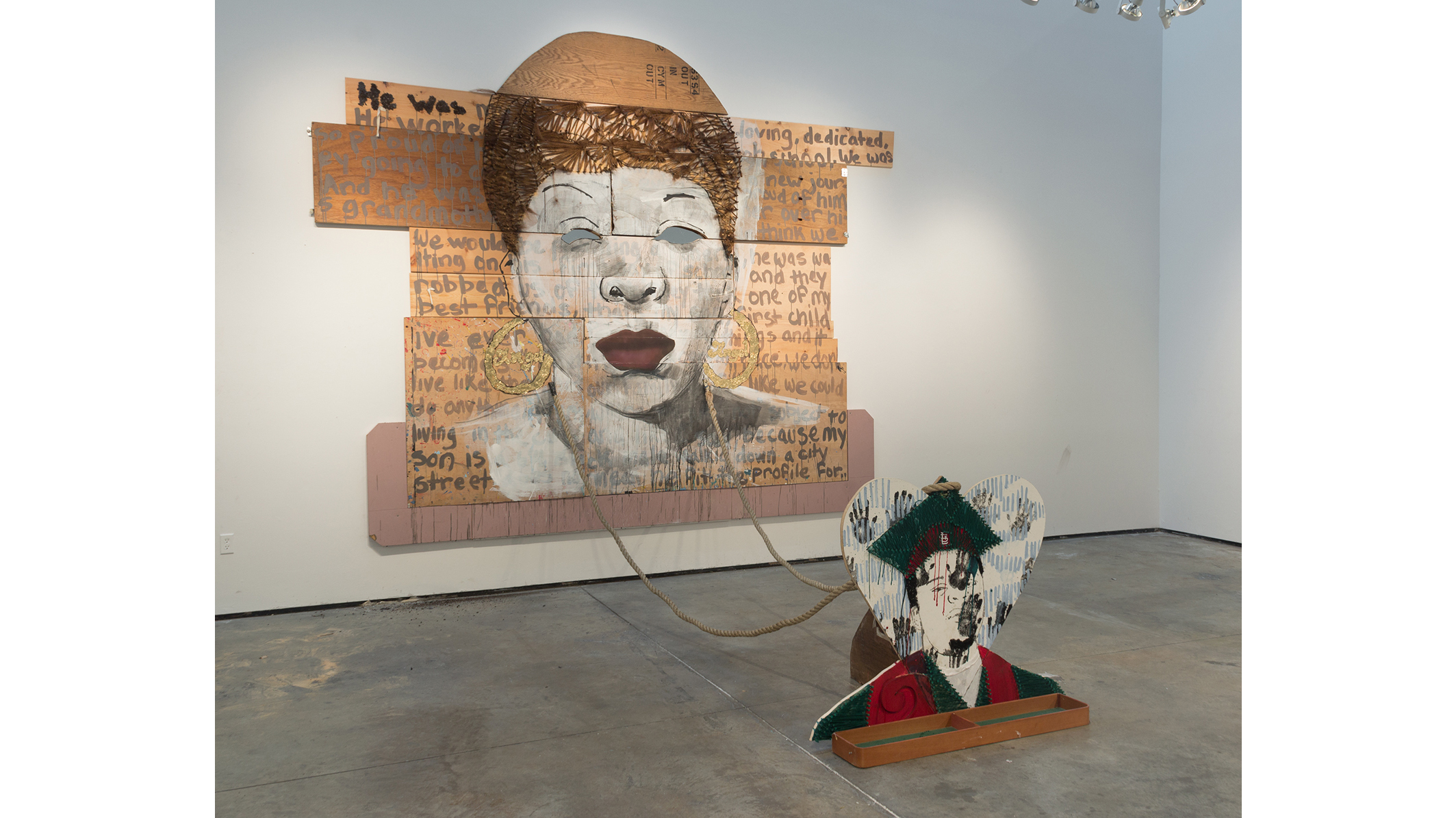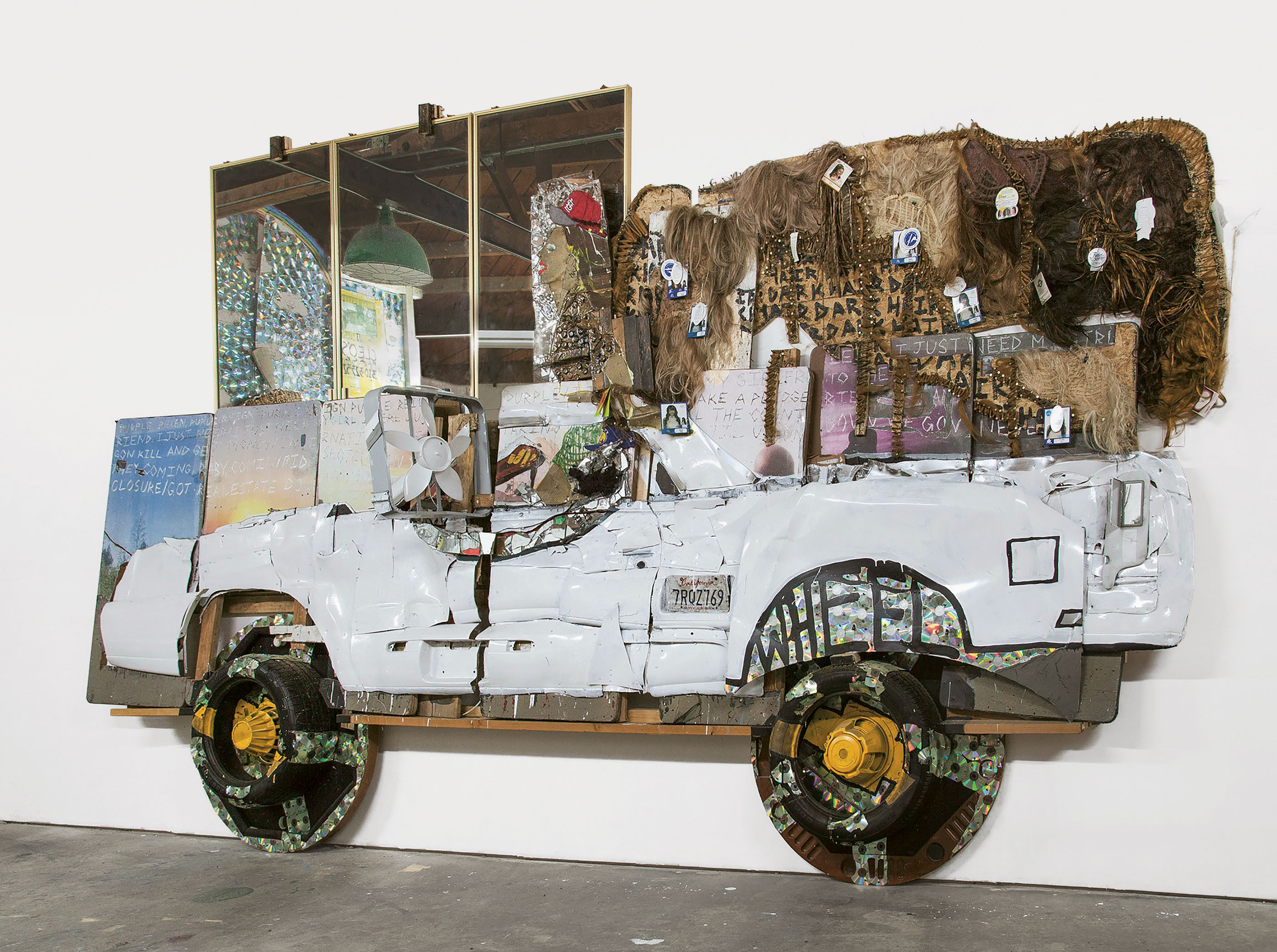 ---
Neha Choksi
Video, Photographer
Location: Mumbai (India)
Through considerations of consciousness. Memory, and mortality. Neha Choksi centers her practice on the materialization of time. Temporality and transformation over the desire for permanence. Choksi's work. In which performance-based video is primary. But which also includes photography, sculptures. And works on paper. Explores the fragility of life, how we process loss.Finally,  and the productive possibilities in confronting, head-on. Manifestations of absence.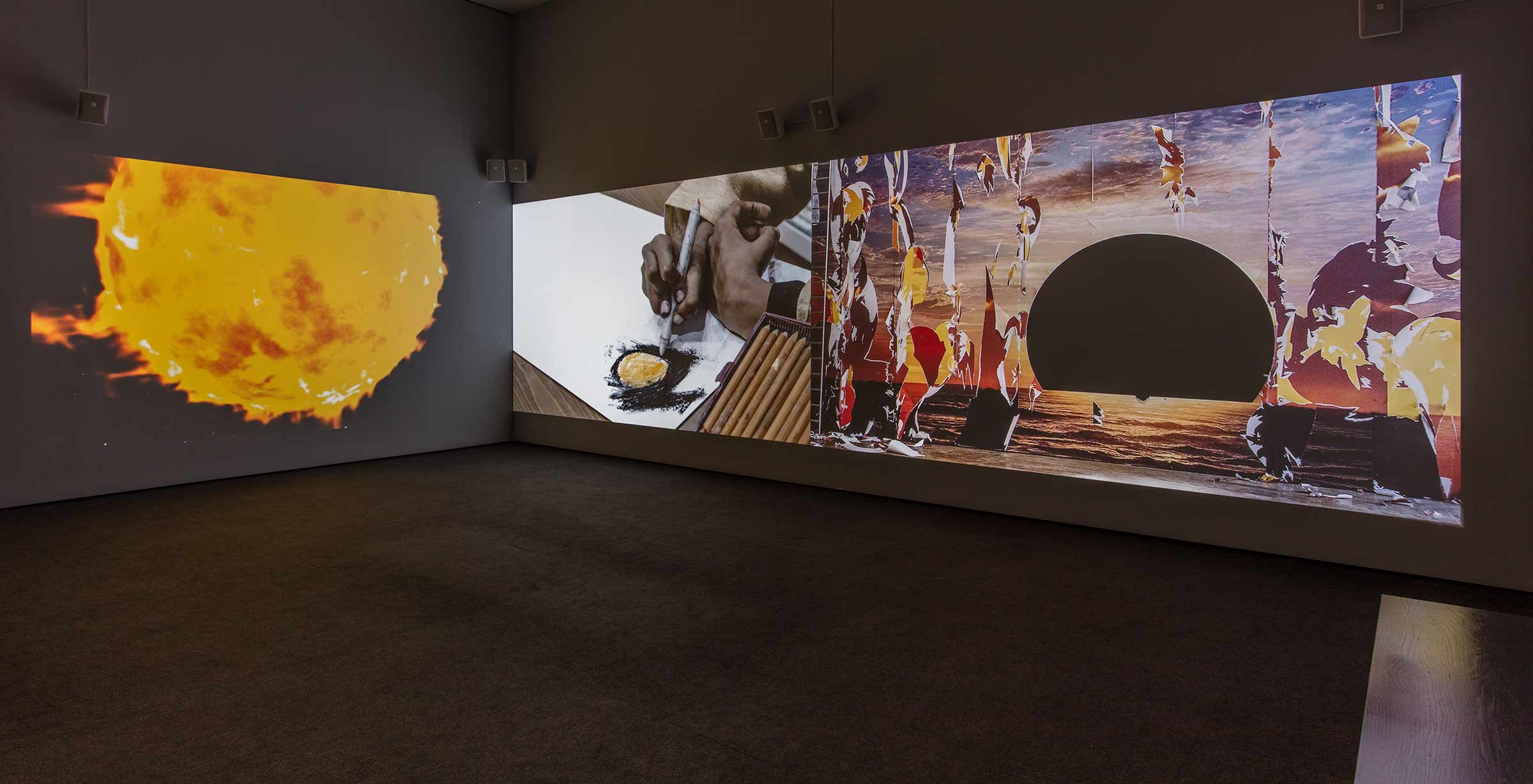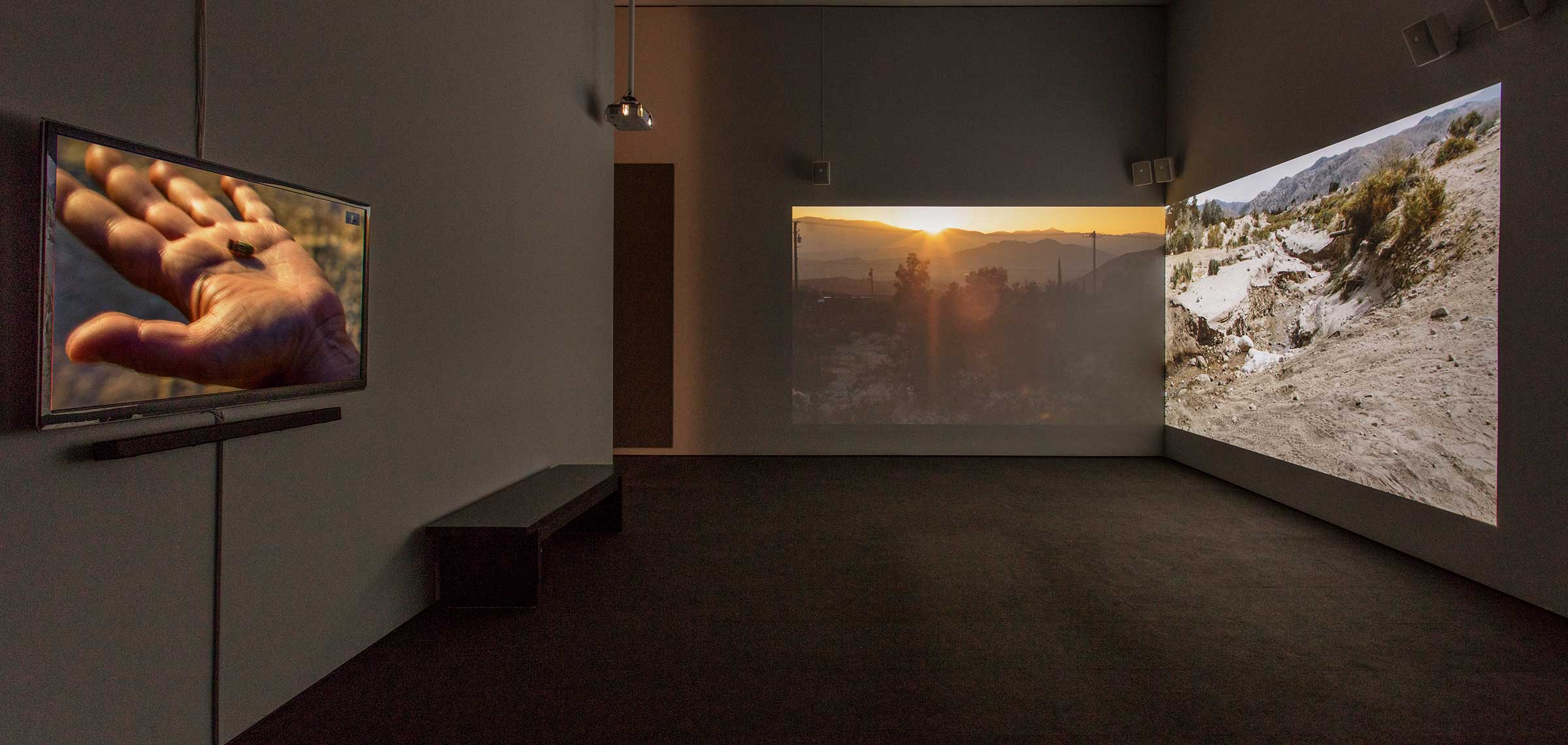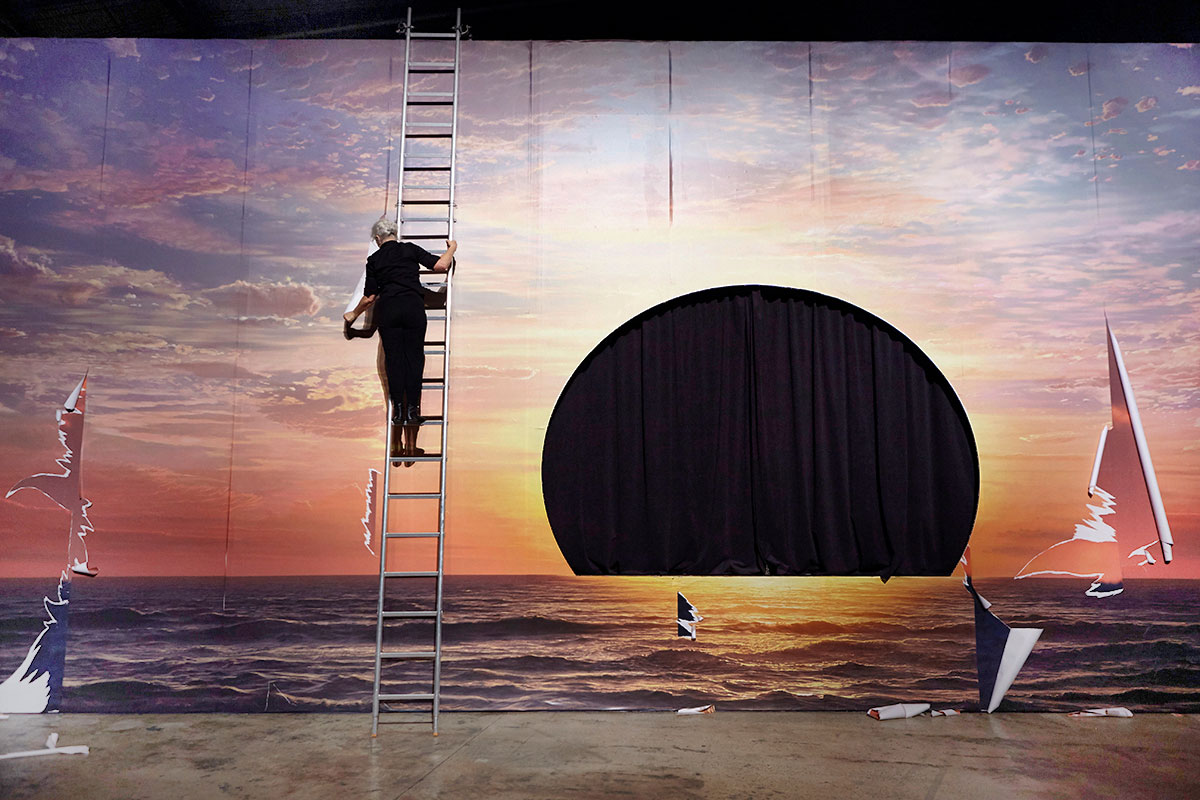 ---
Naotaka Hiro
Painter
Location: Japan
Over the past two decades. Naotaka Hiro has grappled with the question of whether. We can ever know the parts. Of our bodies that we are unable to see without the aid of a mirror or camera. Much of his work. Which encompasses a range of media. Including also, drawing, painting, sculpture, and video.  His body's capabilities to their very limits in order to document. Hiro's sculptures map particular segments of his anatomy. His drawings, which he sees as the crux of his practice, also engage in a kind of mapping. To make them. Finally,  he leans or lies directly onto the paper. Thus a portion of his body becomes a remnant of the process.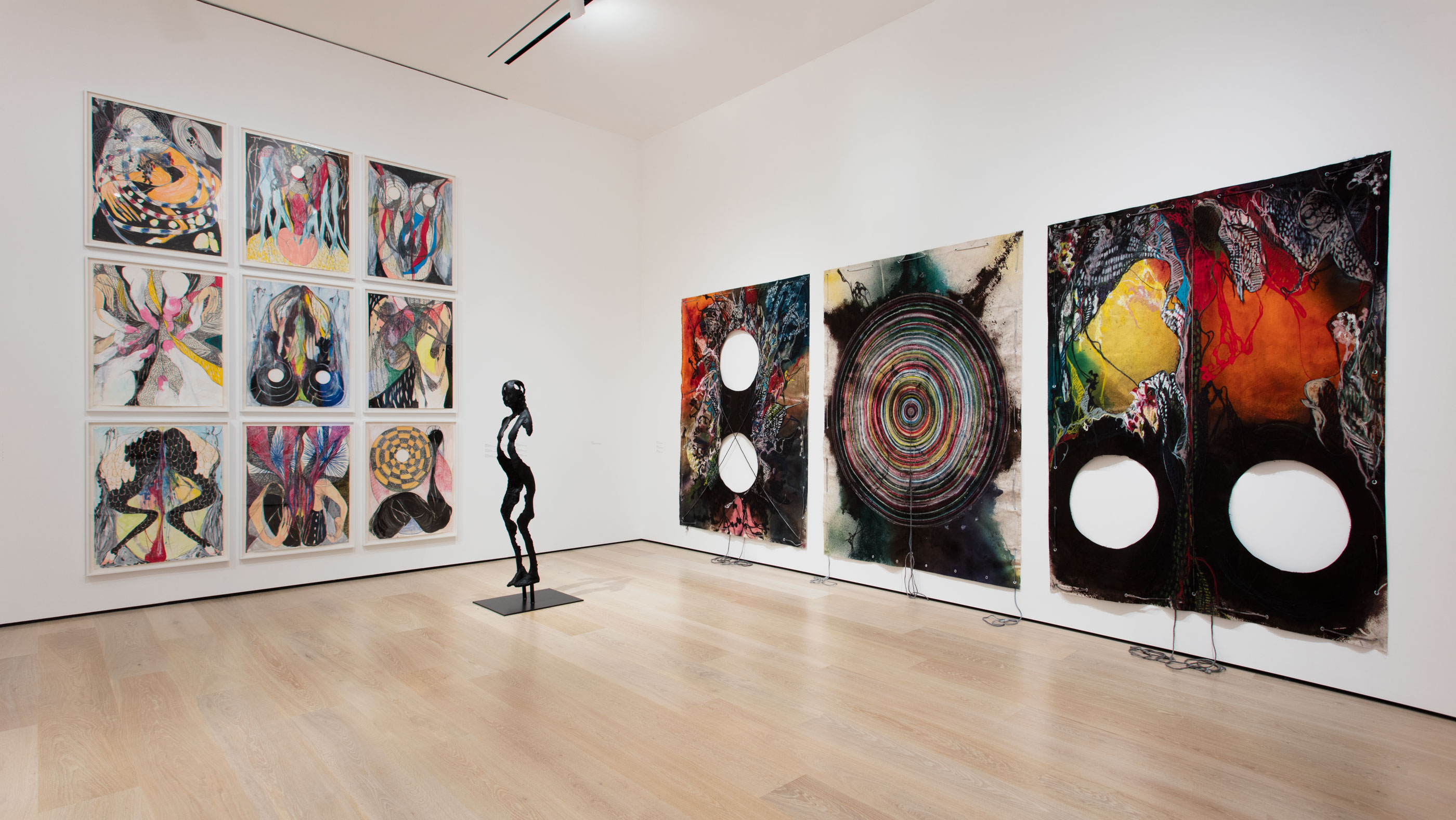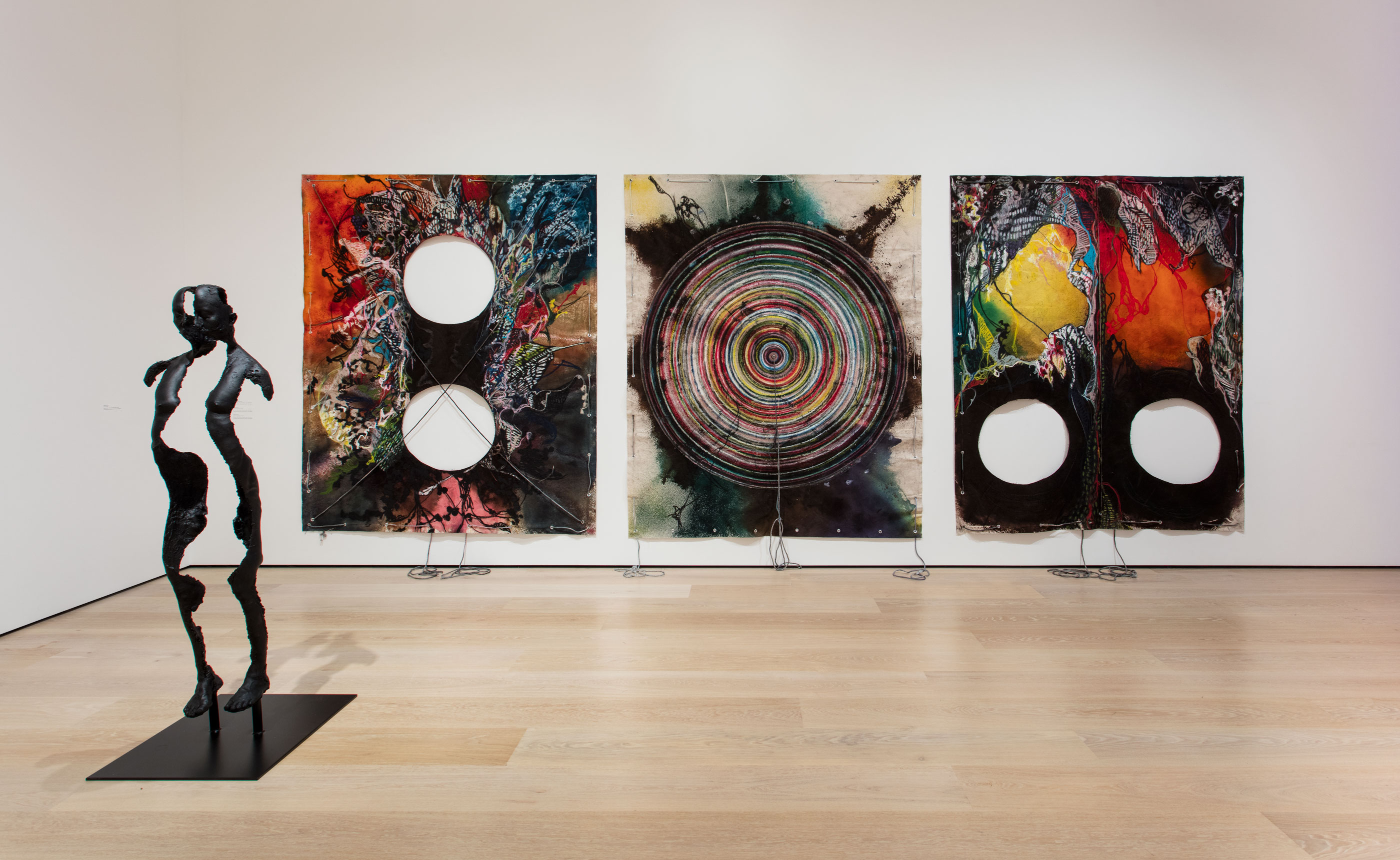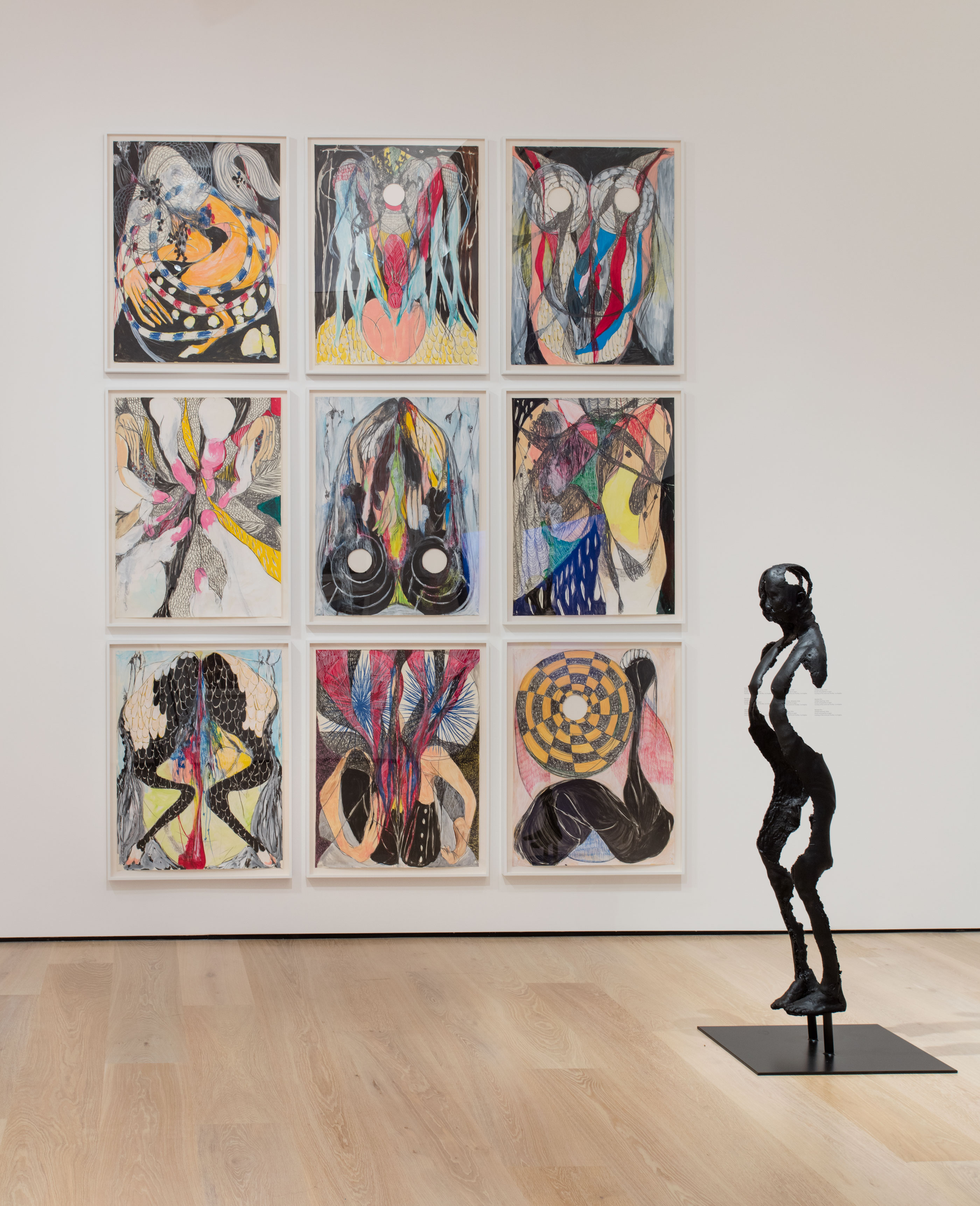 ---
Diedrick Brackens
Artist Textile Making
Location: Mexia, Texas (US)
Thoughtfully employing the language of weaving and textile making. First of all, Diedrick Brackens explores the intersections. Of identity and sociopolitical issues in the United States. Brackens uses calculated woven algorithms. That stem from the cultural histories of African. American, and European textiles to generate his intricate tapestries. Seeking to highlight the complexities of African-American identity. Finally, while also focusing on the loom and its significance to cultural production.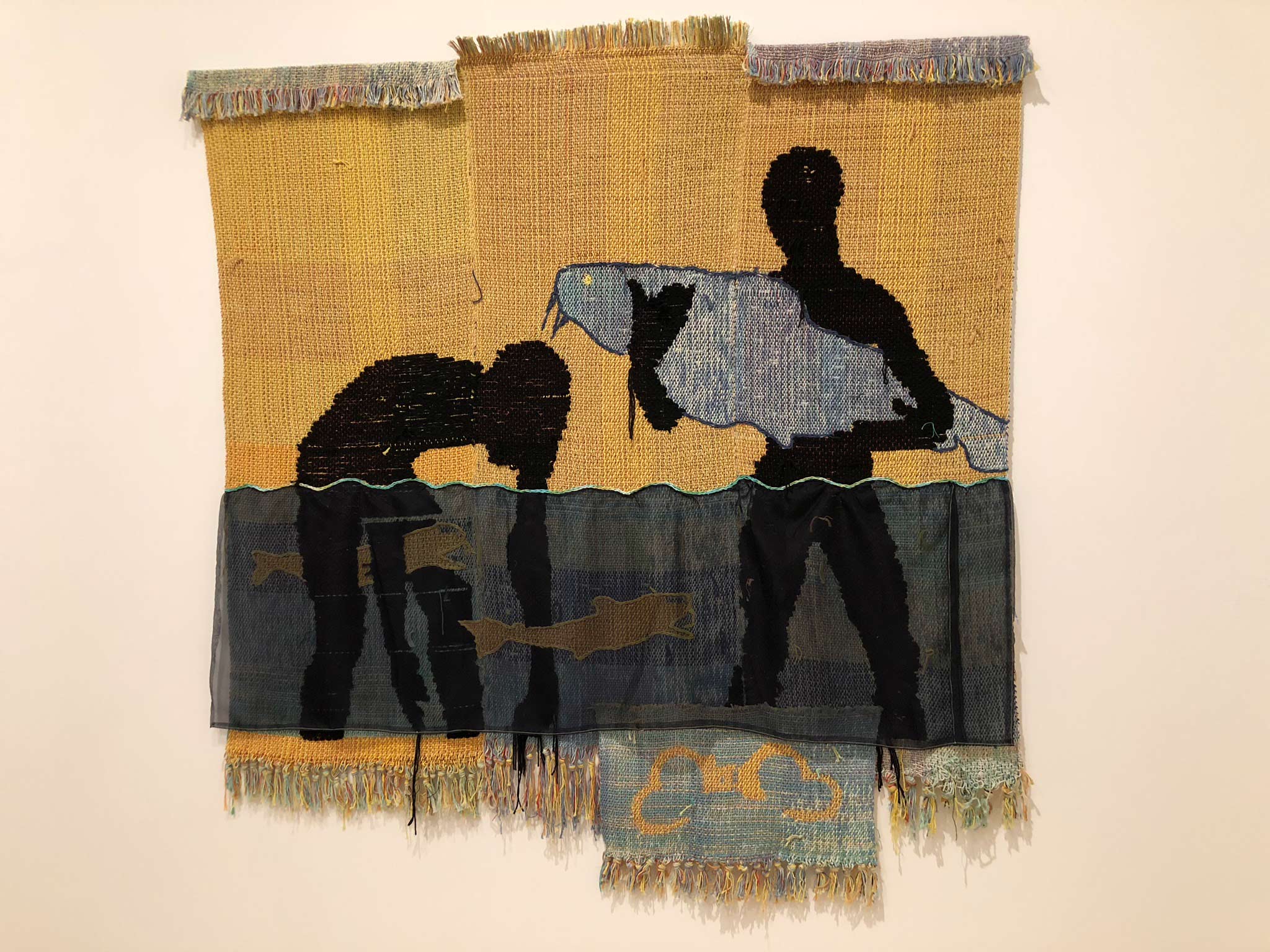 ---
Linda Stark
Painter
Location: Los Angeles (US)
Through a meticulous and unique process of mark making. Linda Stark produces paintings. Also,  drawings that challenge preconceived notions. And societal expectations of femininity. Stark contrasts imagery that is often associated with women. Such as animated hearts. Jewelry, and dresses. With more grotesque or mystic images. Such as insects, and ancient ruins.  Each of Stark's pieces can take over a year to complete. Due in part to her complex techniques. Including a process. Of rotating the canvas throughout the production of the painting. This technique allows the oil paint to dry in particular ways. That produce sharp details and precise grooves, as a result for the viewer.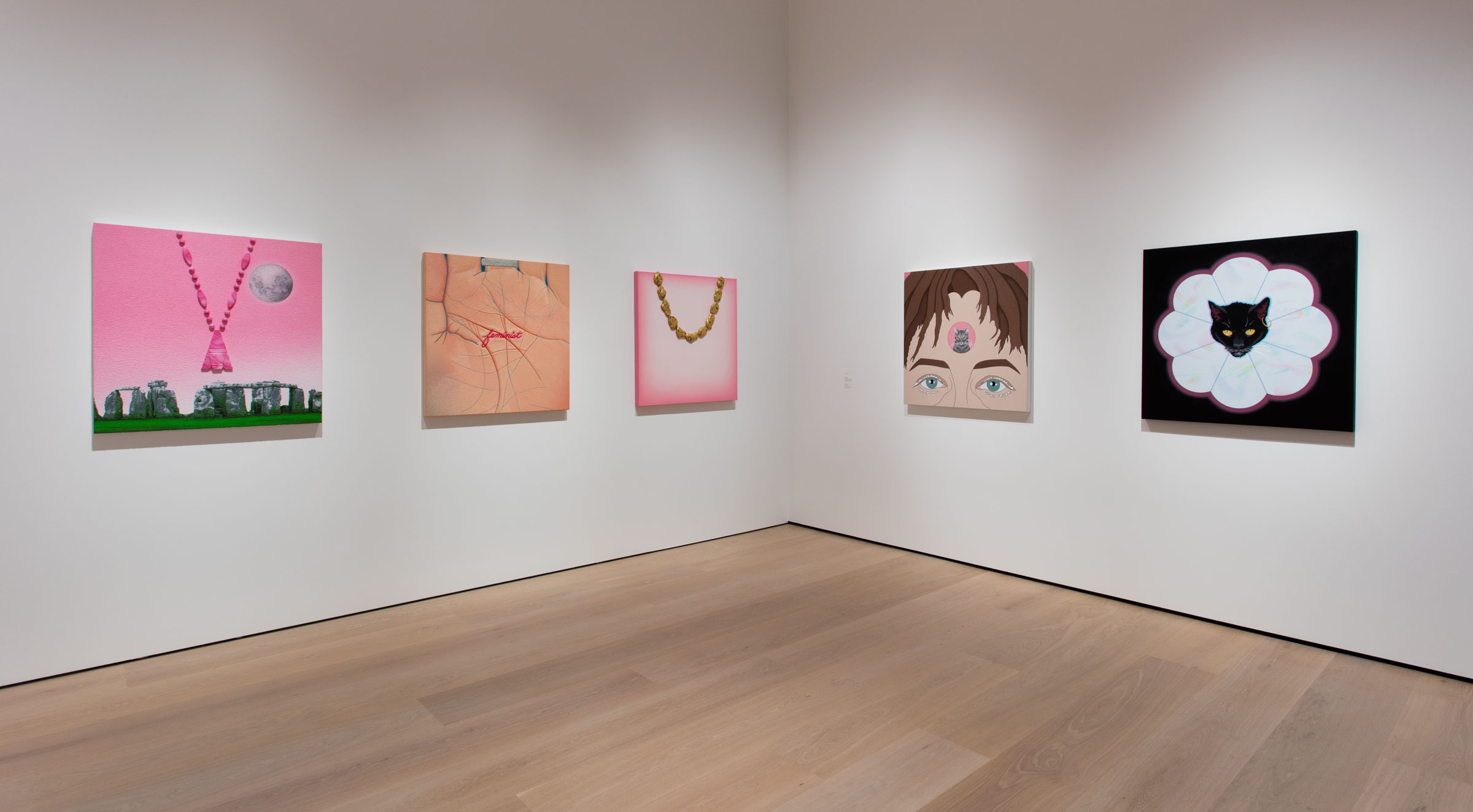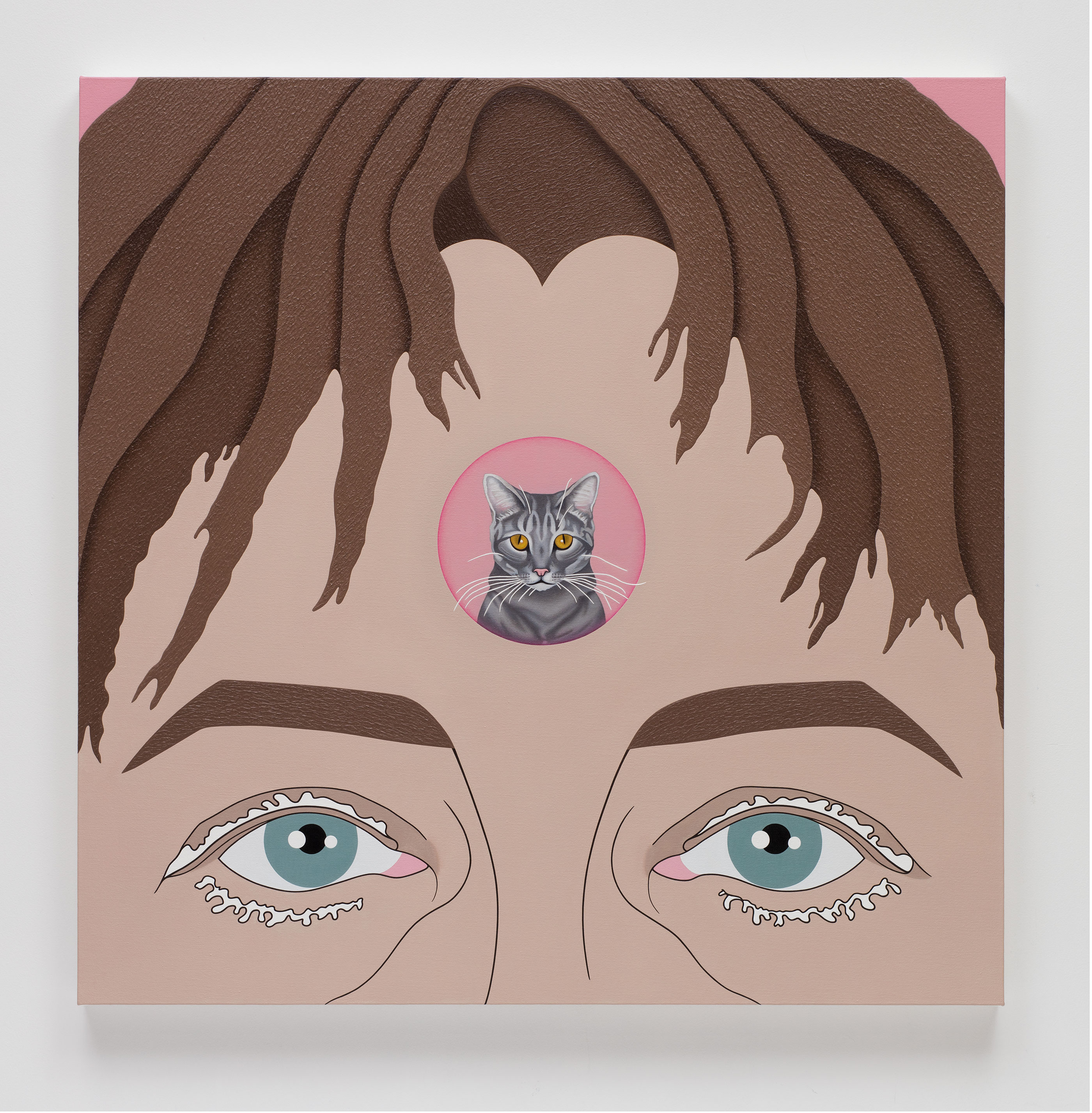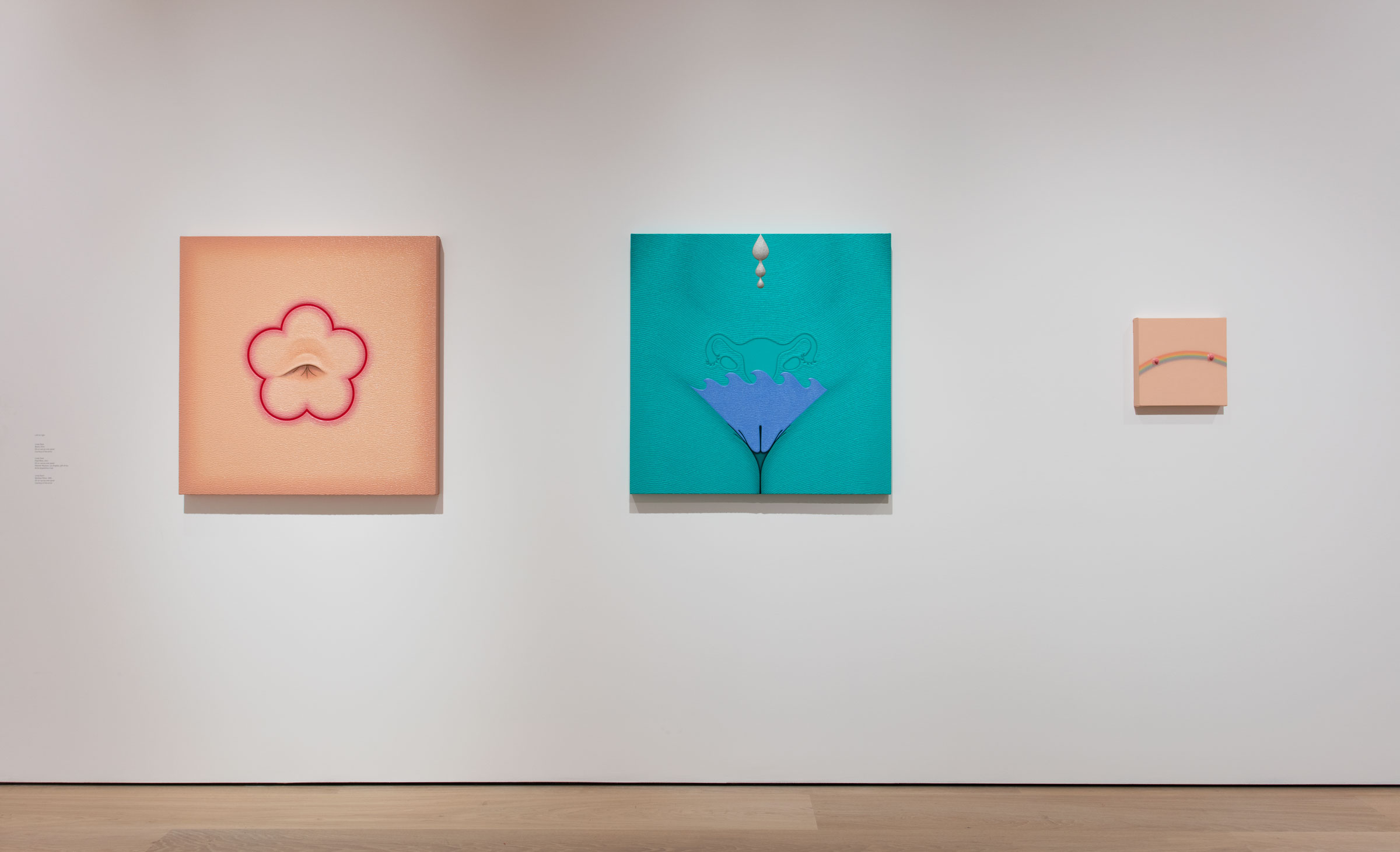 ---
RETNA
Street artist
Location: Los Angeles (US)
The street and studio artist Retna. Born Marquis Lewis. Picked his moniker from the lyrics of a Wu Tang song that resonated with him in his youth. Retna explains that he was inspired to pursue art after seeing graffiti on the freeway. And his practice now includes street art and painting on canvas. Also, Retna has become known for his long and geometric script. Which he developed while looking towards Egyptian and Native American traditional symbols. Though his marks resemble the calligraphy of multiple cultures. (and he maintains that he composes his works in English and Spanish). The writing does not belong to a particular language. Finally, Retna explains, "I want my text to feel universal. I want people from different cultures to all find some similarity in it. Whether they can read it or not."
---
Pedro Calapez
Painter
Location: Lisboa – (Portugal)
I don't know if everything originates in the gaze. At least my gaze frequently dazzles with unexpected images that in vain I try to engrave in my memory. The remains of those impressions appear in my paintings through my hands. I'm lost, running in circles, trying to organize these countless references. I believe that what I do depends on my gaze and what I achieve in painting is what arises from the contingency of living (what you experience, you may also not experience).
The becoming of the gaze, knowing that it continuously balances between seeing and not seeing, explains why reality is so difficult to follow. Painting will always be in the contingency of a gaze, on the (im)possibility  of understanding reality.These formal particularities of a concept allow the evaluation of different lines of work where painting relates intimately to its support and on the way it's displayed on the wall. Abstraction is only one of the aspects of my work as the direction of the gaze and the relative position of the viewer to what he is seeing establishes important structural paths. Gesture defines the use of colour but gaze dominates the quest for meaning.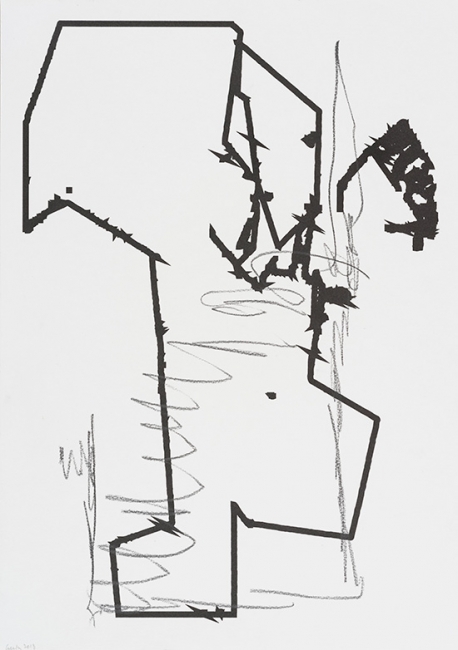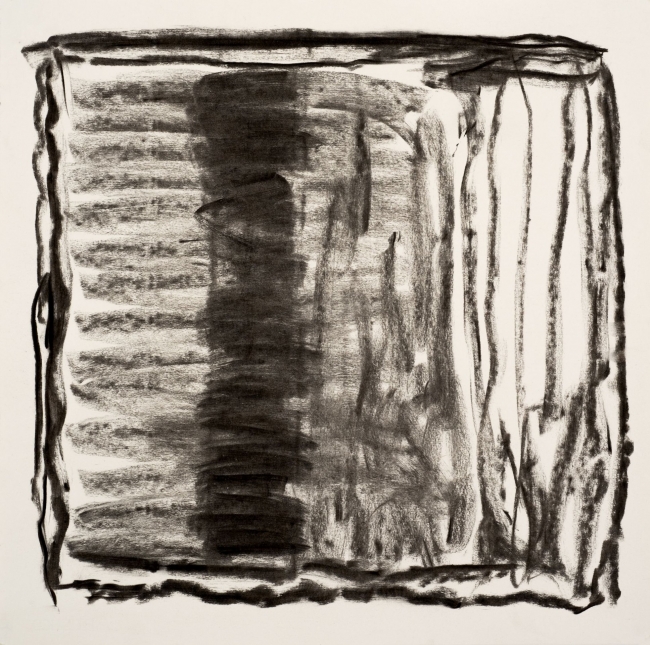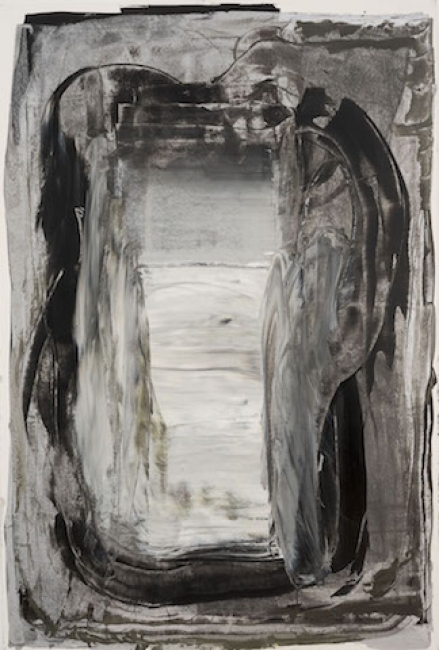 ---
Steve Kim
Painter
Location: Los Angeles (US)
Steve Kim is an artist and illustrator. Born in Seoul, Korea. First of all he immigrated to the states at the age of two and currently resides in Oxford, Mississippi. He received his undergraduate degree from Art Center College of Design in 2006 and his masters from Claremont Graduate University in 2010. Also, He has shown in Korea. Italy, London. Amsterdam, Krakow. And throughout the United States and clients include. The California Sunday Magazine. The Outline. FRAME. Matter/Medium, Adobe, SHOWstudio.
---
Bernard Dunaux
Painter
Location: Los Angeles (US)
Born in Sydney Australia. Bernard Dunaux moved to the United States in 1981 after completing his formal art studies in Paris, France. He currently works from his studio in Los Angeles.
In the latest compositions. The multi layered ground itself has become a visual archive of the painter's process. Intimately connecting the viewer with the work.
His creative process originates with what he identifies as a non-moment. When constant thought ceases, also and shifts into movement and line. Paint and canvas. Subject matter remains only a starting point. A sa result, the direct action of painting itself takes over and dictates the course.