Tjalf Sparnaay
Painter
Location: Netherlands
The artist and painter Tjalf Sparnaay (Netherlands, 1954) lives and works in the Dutch city of Hilversum. But spends much of his time in the United States. Tjalf Sparnaay is a self-taught painter. He has been working on his impressive work of paintings and works of art since 1987. He is constantly looking for new images that have never been painted before.
In his oil paintings and still lifes. Tjalf Sparnaay shows us in a different light. The ordinary and mundane things that we hold dear. His technique mirrors that of the Dutch masters of the 17th century. His subjects are very contemporary and include food. Typical Dutch or American objects.
Vermeer. Rembrandt.
Tjalf Sparnaay was influenced by the work of Vermeer. Rembrandt. Ralph Goings and Charles Bell. He is internationally regarded as one of the most important contemporary painters working in a style called Mega Realism. He is part of the contemporary artistic movement of Hyper Realism. His paintings and prints in limited edition. Continue to gain popularity with art collectors and art lovers.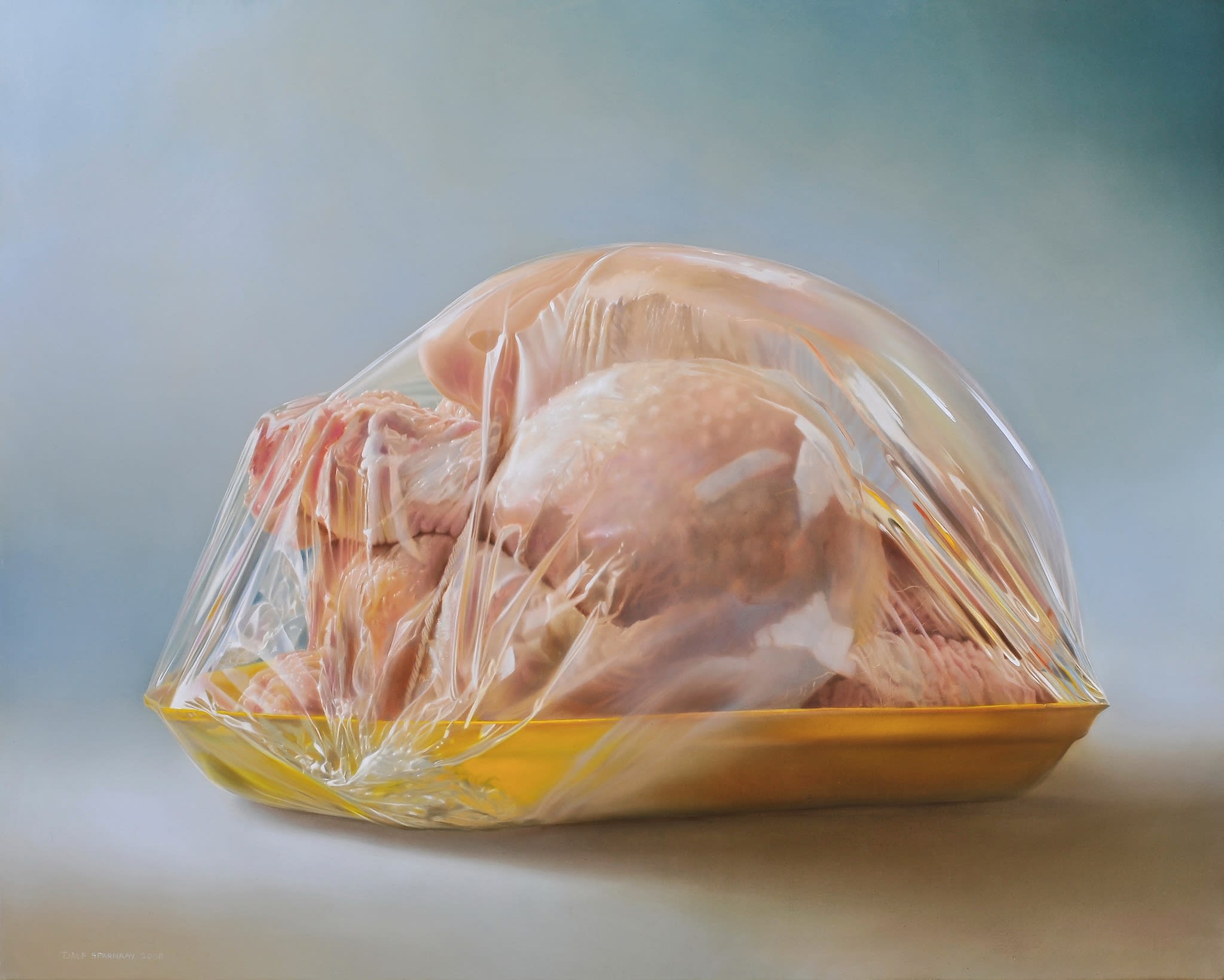 Website : https://www.tjalfsparnaay.nl/en/
◊
Use our Art Geolocation App
---