---
Fashion Stylist
Eckhaus Latta: "Possessed"
Whitney Museum of American Art – Aug03/Oct08, 2018 New-York
This summer, the Whitney Museum of American Art will present the first museum solo exhibition of Eckhaus Latta, the New York-and Los Angeles-based fashion label, founded in 2011 by Mike Eckhaus and Zoe Latta. Eckhaus Latta: Possessed highlights the work of this compelling young design team who belong to a new generation of designers operating at the intersection of fashion and contemporary art. The exhibition, part of the Museum's emerging artist series, will be on view in the first-floor John R. Eckel, Jr. Foundation Gallery from August 3 through October 8, 2018. Access to the gallery is free of charge.
LVMH Prize.
Eckhaus Latta's fashion designs—for which they are currently finalists for the 2018 LVMH Prize for Young Fashion Designers—explore, in part, identity and reflect the fluid nature of gender and sexuality. While they fully participate in the fashion system, Latta and Eckhaus remain self-aware of their roles in consumer society. Their recognizable designs have featured experimental knitwear; a wide range of materials including lace, rust, and recycled fabrics; and a general approach that supersedes gender binaries. At times, models are sent down the runway wearing clothes that challenge traditional definitions of male and female. Vanessa Friedman, fashion director and chief fashion critic at the New York Times, wrote that their clothes "are a kind of petri dish of associative splicing," and that they "grapple honestly with what is on the designers' minds: questions of gender and difference and the details of fallible beauty…"
This will be the first exhibition related to fashion stylist at the Museum in 21 years, since The Warhol Look: Glamour, Style, Fashion (1997).
Museum of American Art : 99 Gansevoort St, New York, NY 10014, États-Unis
---
Fashion Stylist
Story of Gabrielle Chanel and Deauville 1912 (France)
---
Fashion Stylist
Robert Mars – FAME – IS IT ANY WONDER
ÆRENA Gallerie – July 01 /31, 2018
ÆRENA Galleries & Gardens is delighted to bring you, Fame – Is It Any Wonder, a showcase of Robert Mars' latest works. Through graphic compositions and rich colors, Mars explores his fascination with the Golden Age of American popular culture and the icons of the 1950s and 1960s. Drawing inspiration from the near-mythical fame that surrounded celebrities such as Marilyn Monroe and Audrey Hepburn – and before the all-encompassing presence of the internet – Mars' fresh approach is a timeless, vintage aesthetic.
Mars begins his paintings with planes of color and sheets of brown paper, then layers paint and vintage newspaper unique to the subject's era. Influenced by quilting, he collages historical icons and high-profile brands, such as Chanel and Dom Perignon, with layers of more mundane paper ephemera. Mars then sands areas of the composition allowing specific elements of the underpainting to emerge and create lively patterns throughout. With a final layer of thick resin, Mars seals his composition, rendering the image a time capsule of America's glamorous past.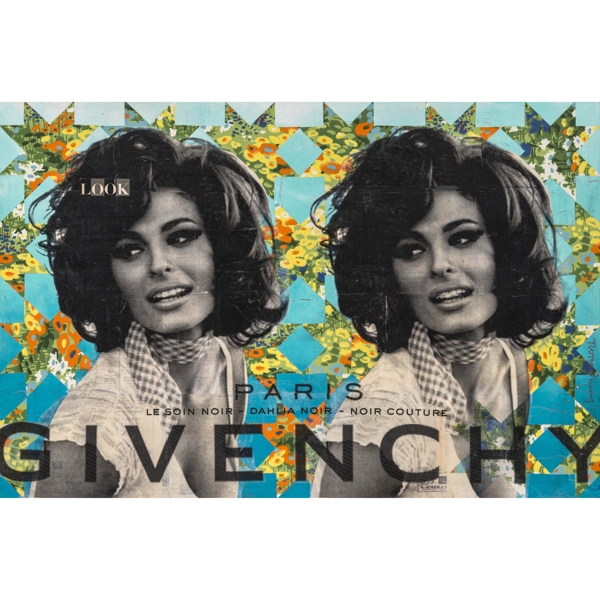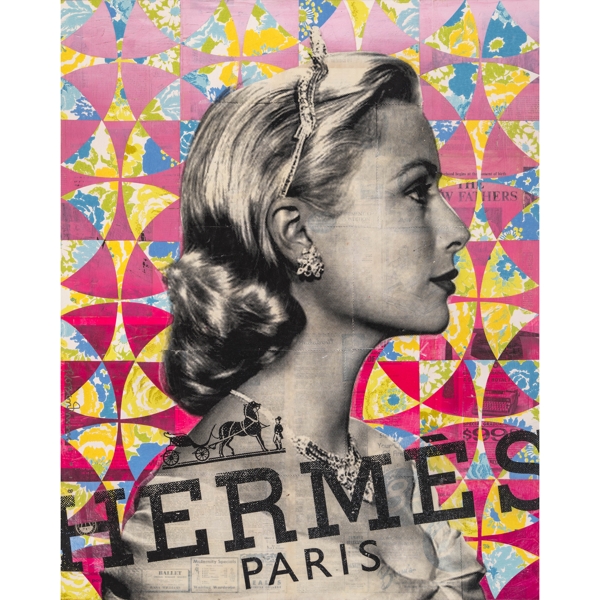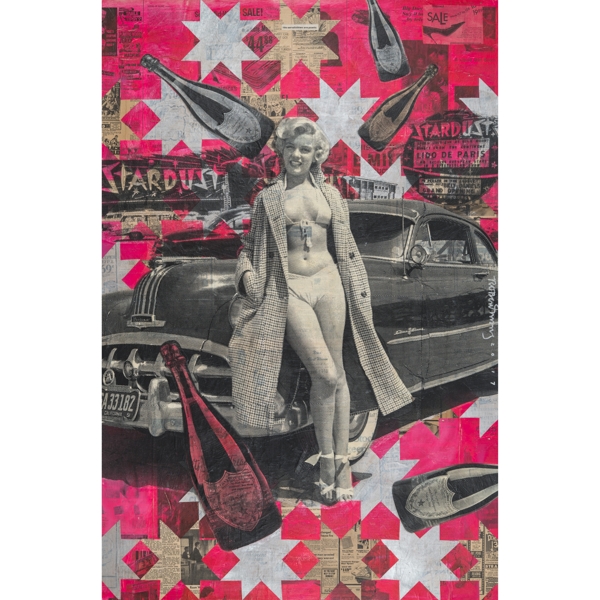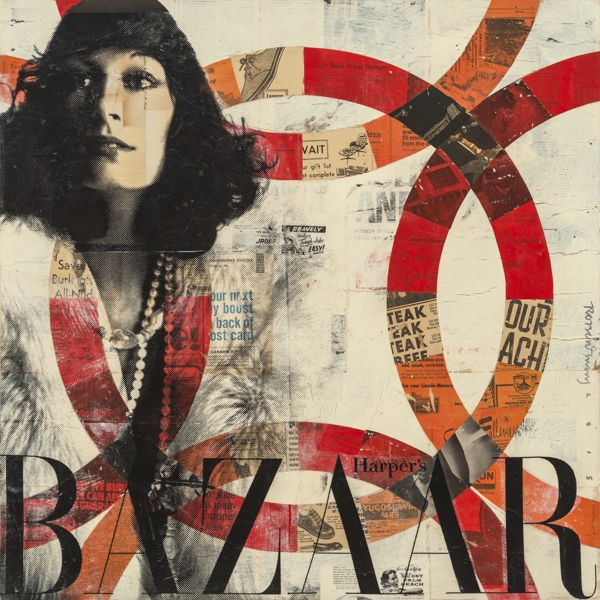 ÆRENA Gallery – 604 Main Street – Napa, CA 94559 USA
---
Fashion Stylist
FASHION STYLIST AND THE CATHOLIC IMAGINATION
The Met – Until October 8, 2018 – NYC
The Costume Institute's spring 2018 exhibition—at The Met Fifth Avenue and The Met Cloisters—features a dialogue between fashion and medieval art from The Met collection to examine fashion's ongoing engagement with the devotional practices and traditions of Catholicism.
Serving as the cornerstone of the exhibition, papal robes and accessories from the Sistine Chapel sacristy, many of which have never been seen outside The Vatican, are on view in the Anna Wintour Costume Center. Fashions from the early twentieth century to the present are shown in the Byzantine and medieval galleries, part of the Robert Lehman Wing, and at The Met Cloisters.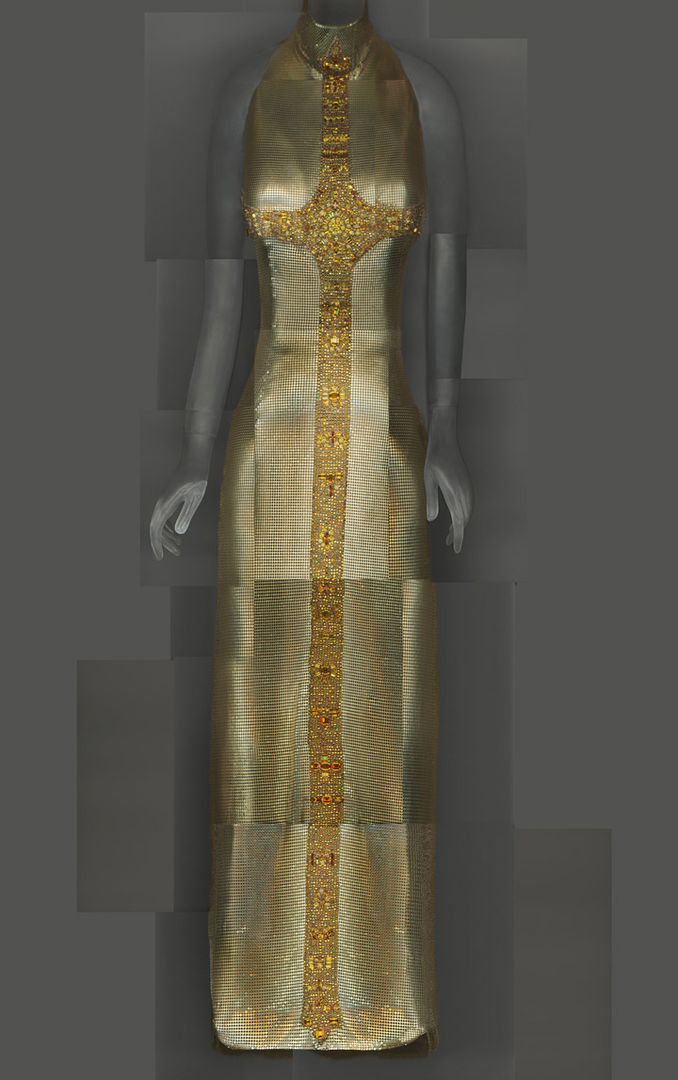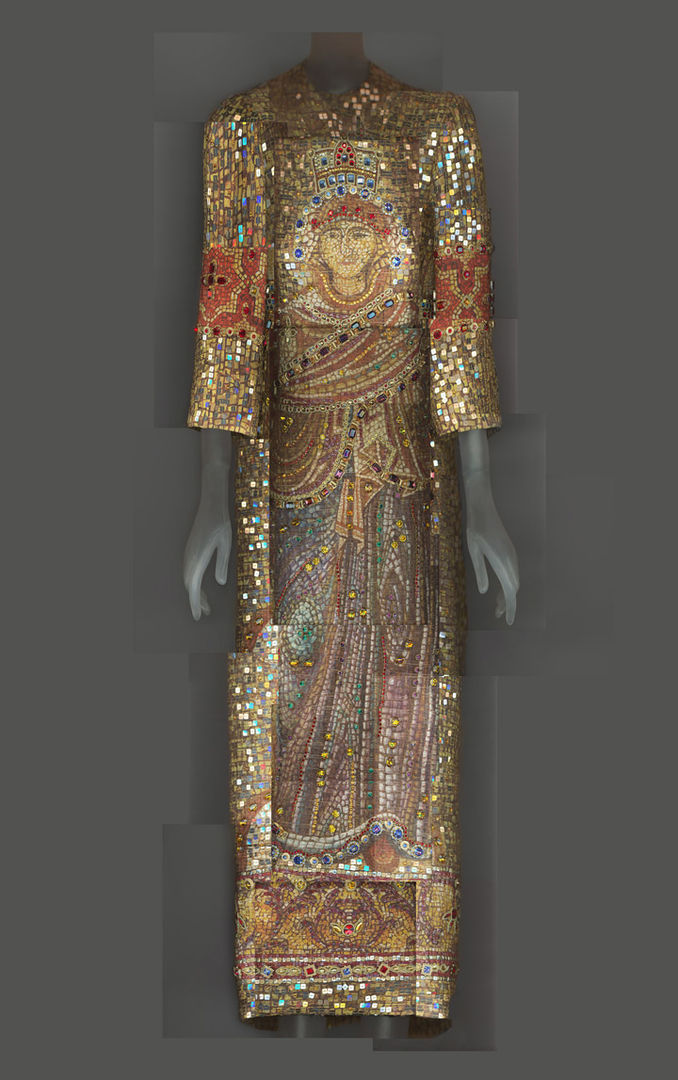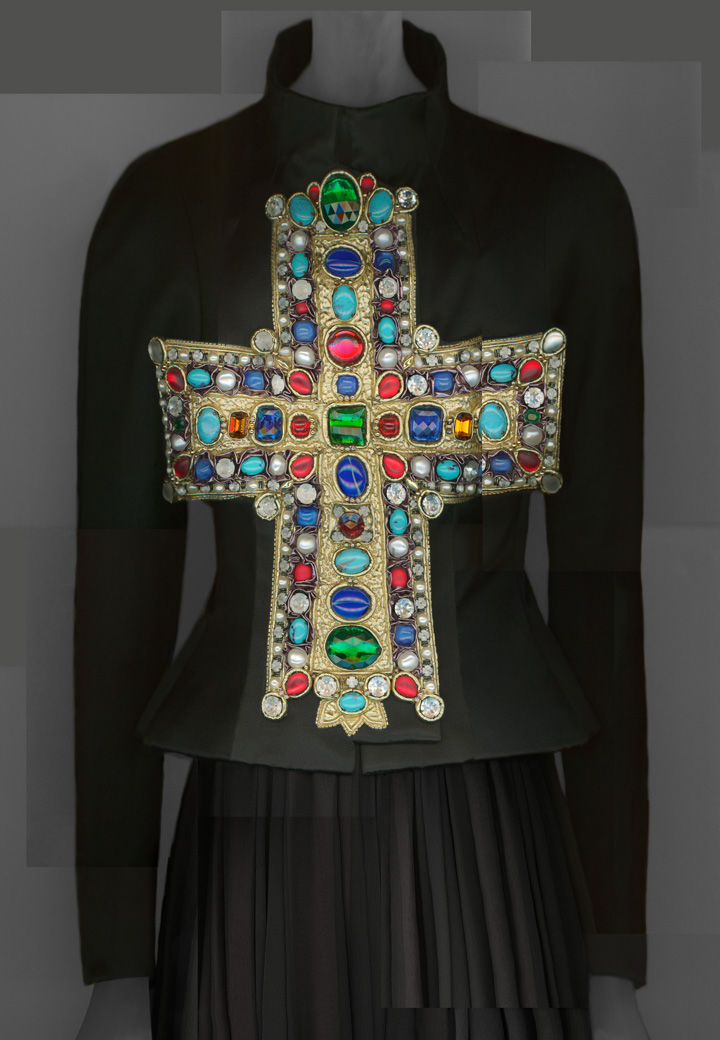 The Metmuseum : 1000 5th Ave, New York, NY 10028, USA
---
Fashion Stylist
ICONS OF STYLE
A CENTURY OF FASHION STYLIST PHOTOGRAPHY, 1911-2011
J. Paul Getty Museum – June 26–October 21, 2018 Los Angeles (US)
The 10 decades encompassed in Icons of Style: A Century of Fashion Photography, 1911–2011, opening today at the Getty in LA, conclude at a telling time in culture. By 2011, Instagram and Snapchat were born, and street style blogs had become as much of a draw for fashion lovers as the print pages of high-fashion glossies. While traditional fashion photography wasn't on the wane, it was doubtless undergoing a shift, propelled in large part by the merely curious and creative, who got in the habit of grabbing a Nikon or iPhone and simply pointing and shooting for themselves.
The Sartorialist's Scott Schuman, along with his former partner, fellow street-style chronicler Garance Doré, were two of the of the lensmen ushering in this new era. Chronologically, Schuman's work bookends that of two others featured in the exhibition, Edward Steichen and Baron Adolf de Meyer, both considered originators in the field and worked extensively for Condé Nast and Hearst.
Whereas Steichen and de Meyer were tasked with elevating the then-nascent genre to the level of highly romanticized images created by the late 19th-century illustrators like Erté, by the beginning of the 21st century, fashion photography would be stripped of much of its artifice. In lieu of carefully coiffed, exactingly styled models, Schuman et al. would shoot urban dandies, colorful gallerists, and polished magazine editors, all (attractive) civilians who caught his eye.
Portraiture from the decades in the interim reflected the fashion zeitgeist, from Irving Penn's regimented '50s studio glamour and Neil Barr's off-kilter '60s psychedelic vibes to Guy Bourdin's louche '70s surrealism and Herb Ritts's athletic '80s posturing.
Organized
Organized roughly by decade and separated into galleries within a gallery. The exhibition offers a series of striking visual time capsules. Conjuring specific moments in history and popular culture ranging from the end of World War II to the dawn of "heroin chic. Household names like Gordon Parks. Man Ray, and Helmut Newton feature. As do lesser-known artists like Glen Luchford. Toni Frissell, and Corinne Day.
Clothing, including a black, nipped-waist Dior ."New Look" dress, and an unforgiving, bias-cut ivory satin Vionnet gown complement the photography. As do video film segments, lending the show an apropos Hollywood spin. While the "fashion show". Scene in George Cukor's The Women is well-trod cinephile sartorial ground. Ditto the "think pink" sequence from Funny Face—fewer people are likely aware of a 1979 Chanel No. 5. "Share the Fantasy" commercial directed by none other than Ridley Scott.
Paul Martineau.
Granted, the focus remains on photography, a medium which exhibition curator Paul Martineau still finds uniquely compelling. "I continue to be intrigued by the ability of some photographs to transcend their original commercial function in order to be considered true works of fine art," he says. Whether this ultimately translates to images from the current social media era—and another exhibition—remains to be seen.

The Getty Center – N Sepulveda Blvd & Getty Center Dr, Los Angeles, CA 90049
---
Fashion Stylist
Mona von Bismarck (US)
Meet the 20th century's queen of couture: Frazier History Museum
Louisville, Kentucky (US) Until 29 July 2018
Before "Best Dressed" lists were overflowing with reality TV. Stars and movie celebrities, there was the original fashion icon. A Kentucky born femme fatal who was the first American to earn the coveted title.
Known for her trademark silver hair and aquamarine eyes, throngs of famous fashion designers admired the Countess Mona von Bismarck.
Think Chanel, Mainbocher, Lanvin, Vionnet. Lucien Lelong and her personal favorite, Balenciaga. Each was a fan of the Kentuckian's sophisticated, classic and timeless style.
But how did these famous designers. End up so enamored with a woman who grew up in Louisville. Who, honestly, is someone you've probably never heard of?
That's what the Frazier History Museum, 829 W. Main St., hopes to answer.
"Mona was the fashion reference for her era," said Scott Rogers, who is working with the museum to curate a show about Bismarck's fashion. And her place in international society. "She was a flawless symbol of elegance in western society. That is near impossible for anyone to repeat in this day."

Where: Frazier History Museum, 829 W Main St., Louisville
Website: www.fraziermuseum.org
---
Fashion Stylist
One Grand Show this summer by Jean Paul Gaultier (French)
Friedrichstadt-Palast  from 22 june/05 July – Berlin
The one must-do on our Berlin bucket list is the One Grand Show – which closes July 5 andhas returned to glowing praise at the Friedrichstadt-Palast. The most highly-anticipated aspect of the showcase is certainly the performers' costumes, designed by Jean-Paul Gaultier. The French couturier has created 500 spectacular costumes. In his renowned sexy and extravagant style. The story written by Roland Welke follows a young man. An a leather jacket and a Scottish kilt (a Gaultier staple). Who is transported to a wild rave in a quirky punk-art universe.
Throughout their journey the protagonists meet odd creatures. A corseted Madonna, a curvaceous Kim Kardashian, sailors, men wearing latex, ringleaders with their feather headdresse. High level glamour punctuated by the vocal stylings of a burlesque singer, the spectacle is pure enchantment for the spectators . Prepare to catch yourself oohing and aahing during the aerial acrobatics and sensual cabarets. Crossing genders and intertwining bodies mimic the ever-changing backgrounds.
Friedrichstadt-Palast – Friedrichstraße 107, 10117 Berlin, Deutschland
---
Fashion Stylist
The V&A's Next Major Fashion Exhibition Is All About Mary Quant And 60s Mini Skirts
Celebrating the swinging 60s.
As the much-anticipated Frida Kahlo exhibition draws ever closer. The V&A Museum have announced their next major fashion showcase, and it's a good'un.
With previous shows displaying everything from the costumes of David Bowie and Alexander McQueen's legendary fashion meets art pieces. To famous wedding dresses throughout the ages and examining the role shoes have played in providing pleasure and pain all over the world, the V&A is infamous for its commitment to history.
And their next major exhibition isn't set to disappoint either. Simply titled, Mary Quant, the museum's latest blockbuster fashion spectacle will be an ode to the legendary 1960s designer.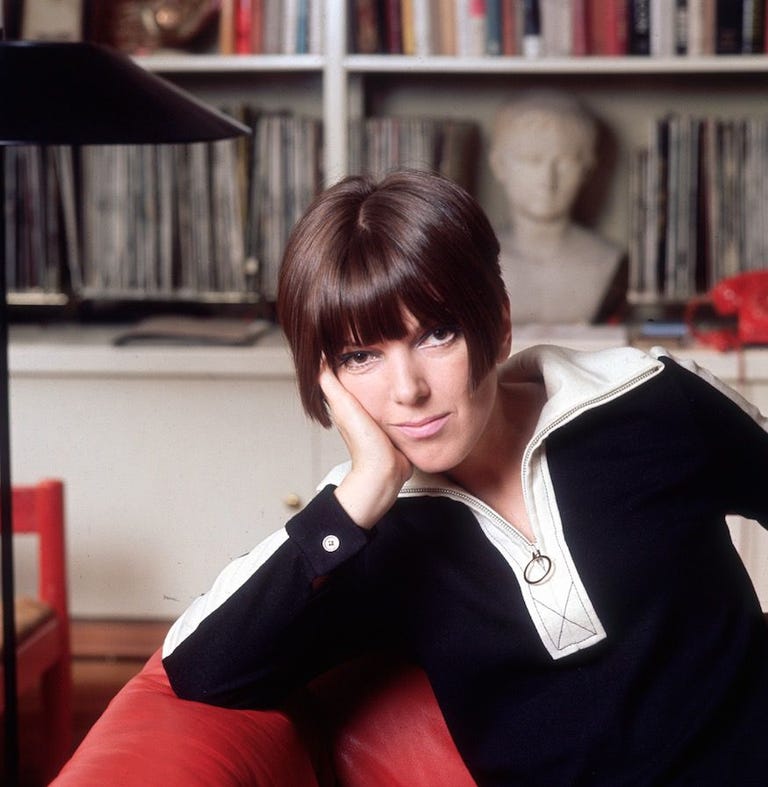 International.
The first international retrospective of the revolutionary designer in nearly 50 years. Mary Quant will be a celebration of the swinging sixties designer.  Often credited with instigating the 'youthquake' movement and more notably, popularising the decade-defining mini skirt.
1960s.
In addition to having unprecedented access to Mary Quant's archive including over 200 acquired pieces. The V&A are also aiming to display original designs bought by women in the 1960s. And they've taken to social media to get the word out there. Curator Jenny Lister issued a nationwide callout using the hashtag #WeWantQuant and releasing the following statement:
'We want to hear from women who wore Mary's radical designs and experienced the appeal of the Mary Quant brand at first-hand. To help us tell these incredible stories. We are asking people to check attics, cupboards, as well as family photo albums, for the chance to feature in our exhibition.'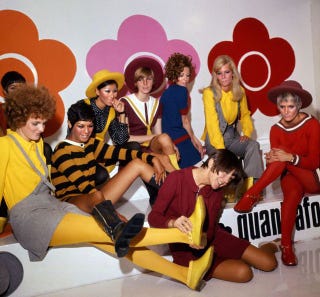 Original.
So, if you're lucky enough to own an original mod mini skirt or an iconic Quant PVC raincoat, this is your chance to be part of fashion history.
Speaking on the retrospective of her work, Quant said, 'The V&A is such a precious and iconic organisation for which I have the utmost admiration and respect, and it is a huge honour to be recognised by them with this dedicated exhibition and book.
'It was a wonderfully exciting time and despite the frenetic, hard work we had enormous fun. We didn't necessarily realise that what we were creating was pioneering, we were simply too busy relishing all the opportunities and embracing the results before rushing on to the next challenge!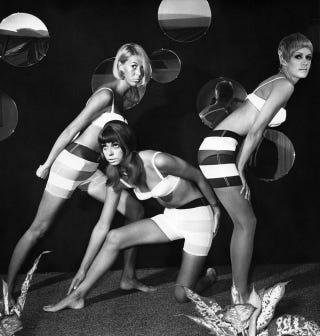 Friends.
'Friends have been extremely generous in loaning, and in many cases, donating garments and accessories to the V&A which they have lovingly cherished for many years, so it will be fascinating to see what else will emerge! I am enormously grateful to have been involved with so many talented people whose contribution to that ground-breaking, revolutionary and memorable era will also be recognised.'
Alas, the exhibition won't open until April 2019, but in the mean time you'll find us wearing go-go boots and vinyl trench coats Quant-style.
Mary Quant runs at the Victoria & Albert Museum London –  from 6th April 2019 – 8th March 2020. Tickets will go on sale in Autumn 2018
---
Fashion Stylist
Marimekko: Fashion Stylist Icon 1951 to 2018
Exhibition.
This exhibition traces Marimekko's meteoric rise from the 1950s to the present, and explores the dualities that define its aesthetic. Its iconic fabric patterns and unconventional ready-to-wear outfits brought colour and informality to an otherwise self-conscious fashion world. With more than 60 outfits, swatches of original fabrics, homewares, sketches and other archival materials, the exhibition focuses on the work of the talented individuals who defined this local textile practice and created its internationally recognisable designs.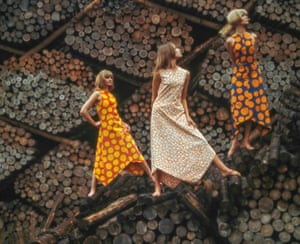 Bendigo Art Gallery, 42 View Street, Bendigo, Victoria, 3550. Australie
---
Fashion Stylist
Friday 1 June – Sunday 22 July
Exhibition searching for the new luxury – Netherlands
State of Fashion Stylist  is the first large-scale international public event that is entirely devoted to sustainable and honest fashion. The first edition will take place from 1 June until 22 July 2018 in the Melkfabriek in Arnhem. Large-scale modern houses and designers such as G-Star RAW, H&M and Zegna will present their vision on a sustainable future alongside innovative start-ups and designers such as Bruno Pieters, Osklen and Iris van Herpen.
---
Fashion Stylist
2018 Fashion Week Country 
Oscar de La Renta – Feb 2018
Mar 27-31 SA Fashion Week South Africa
Apr 23-27 Barcelona Bridal Week Spain
May 13-17 Mercedes-Benz Fashion Week Australia
"       25-26 Fiji Fashion Week Fiji
"      26-Jun 2 Mercedes-Benz Fashion Week Malta
Jun 20-24 Paris Fashion Week – Men France
Jul 1-5 Paris Fashion Week – Haute Couture  France
"     3-7 Berlin Fashion Week Germany
"     22-26 Helsinki Fashion Week Finland
Sep 14-18 London Fashion Week United Kingdom
"       25-Oct 2 Paris Fashion Week – Women France
Oct 4-7 Marbella Fashion Week Spain
"      23-27 SA Fashion Week South Africa
[ecwd id="164″ type="mini" page_items="1″ calendar_start_date="2018-MAY" event_search="yes" display="mini" displays="mini,list,week,day" filters=""]
---
Dries Van Noten | Fall Winter 2018/2019 Full Fashion Show -Paris
Until now, the Belgian designer Dries Van Noten has always resisted the call of large modern groups preferring to remain independent. The designer was distinguished by his desire not to yield to the pressure of the  industry, to move at his own pace.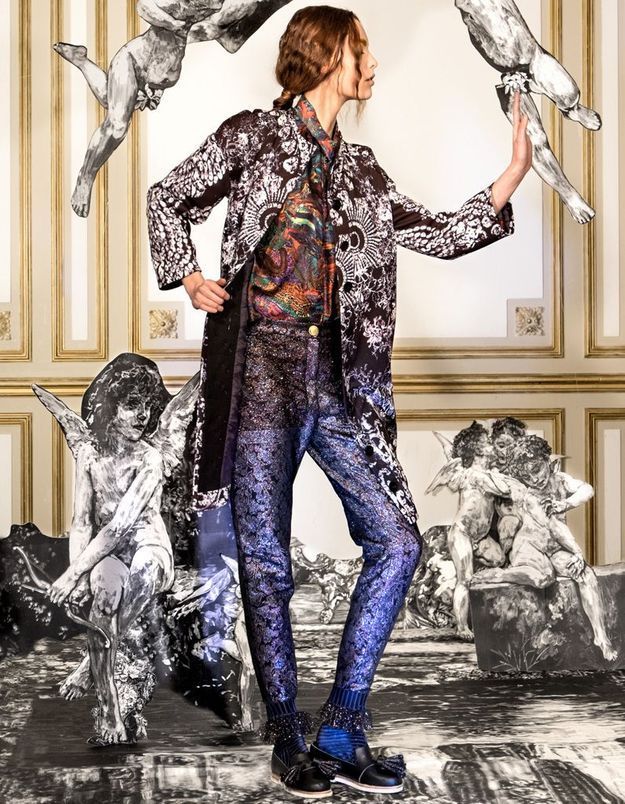 ---
Fashion Stylist
Dance in the street, Peter Knapp and 1960-1970 fashion stylist at the City of Fashion in Paris. From March 9 to June 10, 2018.
It is through the keen eye of Peter Knapp that the City of Fashion and Design in Paris. Plunges us into two pivotal decades in the history of fashion stylist and women's emancipation. From March 9 to June 10, 2018. The Quai d'Austerlitz presents the exhibition "Dancing in the Street. Peter Knapp and the 1960-1970″ . which highlights the work of one of the greatest photographers of fashion at a time. When women freed themselves from the shackles imposed by the patriarchal society.
60s and 70s.
Through more than 100 photographs, mostly unpublished. The graphic universe of this creator of images tells how the fair sex freed themselves during the 60s and 70s. Of the codes of their elders, those dresses in particular, for a fashion more free, in their image. "It is now in the street, in the fields, on the beach. … That are discovered silhouettes free of all restraint.The models dance and jump, the essential is in the movement". Thus raises the City  to present the work of Peter Knapp.
This exhibition is all the more interesting as the images presented come from the photographer's personal archives. Whether you are trendy or feminist fiber, this exhibition is unmissable!