Welcome to our section Dance. Opera. The will of the HappenArt, Arts & Culture Platform is to offer you its best selections of dancers, ballets and events that will interest you.
Dancer,  Opera, submission your work here ⇒
---
Dance
Sharon Lockhart: Noa Eshkol's Movement Notation
Guggenheim Bilbao – Nov 4 to Feb 27, 2022 Bilbao (Spain)
The video installations and photographic works of Sharon Lockhart (b.1964, Norwood, USA) pay particular attention to human action. To its modes of representation, whether social or in solitude. From artistic work to choreography, she highlights the complexity and poetic depth of a simple movement. Among Lockhart's many investigations on this subject, reflection on the researcher's work. Israeli theorist and choreographer Noa Eshkol (b.1895; d.1969) occupies an exceptional place in the artist's last decade of production.
Four Exercises in Eshkol-Wachman Movement Notation.
Eshkol is known for her pioneering efforts to transcribe human movements. In a writing system capable of recording almost all the modalities of movement of the body. In the installation Four Exercises in Eshkol-Wachman Movement Notation (2011). One of Eshkol's most accomplished students leads a series of exercises in this system based on strict compositional patterns. It raises the possibility of articulating messages through body language as if the space were a textual medium. The performer's concentration and awareness of each movement give the performance equal serenity and power. The silence of the film further intensifies the purity of the gestures. The scores adopt three-dimensional geometric shapes in Lockhart's photographs. This installation is the result of a special collaboration with the Thyssen Bornemisza Art 21 (TBA21) and The Wellbeing Project.
Guggenheim Bilbao →  Avenida Abandoibarra 2 Bilbao, Spain 48001
---
Dance
Ohad Naharin / Batsheva Dance Company – ONLINE
The Palais de Chaillot – Show filmed in 2013, Paris (France) 
Critically acclaimed internationally, Batsheva Dance Company is recognized as one of the most exciting contemporary dance companies in the world. With the Junior Batsheva Ensemble, the Batsheva brings together more than 40 dancers, both Israeli and foreign. Scheduled for more than 250 performances per year on the biggest stages and by the most prestigious festivals in the world, the company has acquired an international reputation.
SEE ALL THE ONLINE SHOWS filmed at the Palais de Chaillot→
Carolyn Carlson. Trisha Brown. Rocio Molina.
Thomas Lebrun. Jean-Claude Gallotta. Saburo Teshigawara.
---
Opera
Akhnaten – Nightly Opera streame
The Metropolitan Opera – Each Opera goes live on the Met's website at 7:30 p.m. EST (12:30 p.m. GMT) and stays there until 6:30 p.m. EST the following evening. Met's website →
The modern and fascinating masterpiece of Philip Glass. A resounding success in its first series in 2019, returns in the unforgettable production of Phelim McDermott. Bringing ancient Egypt to life with striking scene paintings. And a troop of jugglers. Countertenor Anthony Roth Costanzo resumes his famous tour as revolutionary pharaoh Akhnaten. With mezzo-soprano Rihab Chaieb as wife and queen, Nefertiti. Conductor Karen Kamensek is in charge again. A great master of Glass music.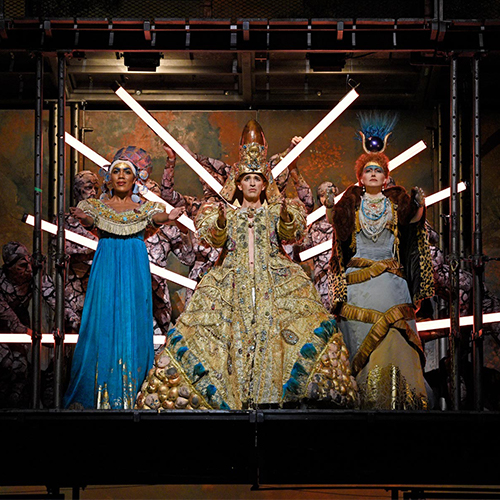 WATCH NOW→ The Metropolitan Opera
---
Dance
Antonio Vivaldi "Winter"
Choreography: Javier Latorre.
Dance: Kristina Amelina, Olga Barshadskaya, Anastasia Lesnikova, Екатерина Сергеева & Ekaterina Tsvetkova.
---
Dance
L'absolu of Boris Sibé
Theater Nest – April 23/ May 4, 2019 Thionville, (France)
The Absolute is first and foremost an experience outside the walls. Since the viewer will enter, not in a theater. But in a huge silo of silver metal. Designed by the company Les Choses de Rien. In this strange circular marquee of sheet metal. On four floors, the audience will be overhanging the artist. Circassian along two helical ramps. This industrial space will become metamorphosed. In turn, image well. Court. Chasm. Way to infinity in a poetic show. Interrogating our usual perceptions.
Théâtre Nest → 15 route de Manom, 57100 Thionville (France)
---
Dance
Shen Yun 
Palais de Congrés – May 8/12, 2019 paris (France)
Regularly present in Paris. Shen Yun Company is one of the ambassadors of Chinese Classics. Inspired by Chinese legends and mythologies. based in New York, the troop actually. There are five, which rotate around the world in parallel. Presents a book of wonderful stories about the themes of virtue. Courage and beauty A big plateau for a blockbuster that counts on the number. Technological effects. The costumes and sets to pack the viewer.
Le Palais des Congrès → 2 Place de la Porte Maillot, 75017 Paris (France)
---
Dance
Retrospectives of Lin Hwai-min's
Hong Kong Cultural Centre – Feb 21/24, 2019 Hong Kong (China)
A celebration of world-famous Taiwanese choreographer Lin Hwai-min's. Nearly five decades' worth of work. These performances demonstrate classic dances and routines created by Lin's company. Cloud Gate. Lin has been credited for helping bring Asian dance culture. To a wider international audience. This is your chance to experience his unique lyrical. And meditative choreography. Which draws from martial arts. Ballet and calligraphy.
---
Dance
Blanca Li Company
Theater National of Dance Chaillot – Nov 08 to 15, 2018
Beware, this is a committed show. In an intricate fusion between visual perfection. Ecological urgency and hypersensitive feelings. The choreographer Blanca Li shakes our consciousness. Whilst delighting the senses.
Air, water, earth, fire. To talk about the threats weighing on our planets. Blanca Li summons the four elements. On an immaculate stage. She implements with an enchanting and unique scenography. The complex and ambiguous relationship that we have with our environment. A veil of aerial tulle imagined by Pierre Attrait is in turn a cloud. The ground, the sky, or wind. And becomes the base of suggestive videos. In the midst of the recreated nature.
15 dancers accustomed to all styles embody our humanity. Their organic dance elates beauty. But also the fragility of an ecosystem in danger of which we are just one of the components. The lyric or percussive music composed by Tao Gutierrez intensely underlines. The multiple forms of our relationship to the world. Produced by Chaillot last season. This creation acts as an alarm for our future and is more than ever of concern today.
---
Dance
Judson Dance Theater Performance : "The Work Is Never Done"
MOMA – Until Feb 03, 2019 New-Yok (USA)
For a brief period in the early 1960s. A group of choreographers. Visual artists. Composers, and filmmakers gathered in Judson Memorial Church. A socially engaged Protestant congregation in New York's Greenwich Village. For a series of workshops that ultimately redefined what counted as dance. The performances that evolved from these workshops. Incorporated everyday movements—gestures drawn from the street or the home. Their structures were based on games. Simple tasks, and social dances. Spontaneity and unconventional methods of composition were emphasized. The Judson artists investigated the very fundamentals of choreography. Stripping dance of its theatrical conventions. And the result, according to Village Voice critic Jill Johnston was the most exciting new dance in a generation.

MOMA – 11 W 53rd St, New York, NY 10019, USA
---
Dance
Porgy and Bess
English National Opera – Oct 11/Nov 17, 2018 London (England)
The Gershwins. Porgy and Bess explores the relationships between members of a close-knit community in 1920s South Carolina.
More than 80 years after its premiere. Porgy and Bess receives its first ENO staging. Written for a large cast. With a 40-voice chorus specially formed for this production. And full orchestra, Porgy and Bess is infused with unforgettable melodies. Including the much-loved 'Summertime'. This is a stage work that is emotionallycharged, powerful and moving. Delivered through jazz, ragtime, blues and spirituals.
English National Opera → St Martin's Ln, London WC2N 4ES, Royaume-Uni
---
Dance
Martin Zimmermann – EINS ZWEI DREI
Biennale of the Dance of Lyon – Until 30 Sept, 2018 Villeurbanne (French)
Packed with visual collisions. Zimmermann's wordless theatre has circus. Dance and visual-arts roots. Here, with live piano accompaniment. A tasteful museum space catalyses. In tragi-comic manner. The violence and complexity of human passion As the three characters (at once actors. Dancers and circus performers). Come up against the institution's walls and their own limits. And things go irresistibly askew. What chance survival. Will the seeds of conflict finally cause them to snap, or rewrite the rules?
---
Dance
All George Balanchine
New York City Ballet – Sept 21/22/26, 2018 New York (US)
This evening's four distinctive ballets. Created across more than three decades.Reveal the wonderful variety of  Balanchine's neoclassical style. In Concerto Barocco he matches the serene purity of Bach. Tschaikovsky Pas de Deux is a tour de force that never fails to thrill. And Stravinsky Violin Concerto dazzles with its intricate dynamics. The ebullient Symphony in C. Set to Bizet. Remains one of the most treasured ballets of the Balanchine repertory.
New York City Ballet → 20 Lincoln Center Plaza, New York, NY 10023, US
---
Dance
Saburo Teshigawara / Rihoko Sato
National Theater of Dance – Sept 27 / Oct 5, 2018 Paris (France)
As one of the most influential Japanese creators of his time. Saburo Teshigawara renews on stage with his accomplice and dancer Rihoko Sato for The Idiot. Not really an adaptation, more a reinterpretation..
"I knew it would be impossible to create a choreography taken from such a novel". Saburo Teshigawara said about Dostoievski's The Idiot. "But this impossibility has been key to approach and create something completely new. A dance that only exists in the present". A duo transforming each voice, each cry or murmur into movement. It is not however question of a narrative dance. But more the idea of recreating a body language. The gestural grammar developed and magnified by Rihoko Sato and Saburo Teshigawara are rich in tempo. vVrtuoso and slow motion. The result is a labyrinth of sensations in which one can get los. Or find oneself. The Idiot, after major pieces such as Flexible Silence. Glass Tooth or Miroku, testifies once again to Saburo Teshigawara's creativity. Whether it be with group or duo pieces, he uses the body as an amazing artistic laboratory.
---
Dance
RAMBERT – LIFE IS A DREAM
The Lowry – Oct 10/12, 2018 Salford (England)
Life is a Dream is a spectacular new dance show from the Olivier Award-winning choreographer Kim Brandstrup. Alongside dramatic. Lyrical dancing from Rambert's brilliant ensemble. Imagery from legendary filmmakers. The Quay Brothers creates a dream-like experience. And a live orchestra playing the rich music of Witold Lutosławski. Adds to the otherworldly atmosphere.
They combine in a contemporary re-imagining of a classic play by Calderón. A study of desires as recognisable in today's world as at any time in the past 400 years. The longing for authentic experience, and the need to dream.
The Lowry → Pier 8, The Quays, Salford M50 3AZ, Royaume-Uni
---
Dance
Chaillot, a memory of dance
BNF, François-Mitterrand / Allée Julien Cain – Until August 26, 2018 (Paris)
In June 2016. The National Theater of Chaillot officially took the name of National Theater of Dance. The opportunity for the BnF to explore its collections. To rediscover the great moments of dance that have marked. The history of this place for more of a century. Presented at Allée Julien Cain. The gathers programs, posters. Photographs and archives and shows the diversity of the choreographic proposals. Also evokes the dancers. And companies that made and still make the history of dance. From Isadora Duncan to Angelin Preljocaj via Maurice Béjart. José Montalvo. Carolyn Carlson or Philippe Decouflé. Over the artistic directions and architectural evolutions. The Palais du Trocadéro to recent works. Including the construction of the Palais de Chaillot in 1937.

---
Dance
Split
Sydney Opera House – 08/12 Aug, 2018 Sydney (Australia)
Two women dance on stage inside an increasingly small space. One is clothed. The other naked, both moving in perfect sync with the other. This is Split a  work of contemporary dance by fearless Australian Lucy Guerin.
After a successful run in 2017. Split is returning to the stage to awe audiences with its stark. But beautiful portrayal of power, vulnerability and synchronicity. Bringing Split to life on stage are dancers Melanie Lane and Lilian Steiner. The latter of which has won a Helpmann Award. For best dancer in 2017 (with Melanie Lane nominated in the same category).
As the size of the area in which the dancers move decreases. The choreography becomes fraught with tension. Ambiguity surrounds the performance. The dancers locked in an struggle. Are they in a relationship. Or are they two halves of the same person?
Split isn't explicit in its meaning and it doesn't need to be. Also, with the powerful performances of Lane and Steiner. Enthralling audiences.Backed. By a rhythmic and complex percussive. Score by UK composer Scanner (real name Robin Rimbaud). Finally, Split is an hour of frantic, mesmerising contemporary dance.
Sydney Opera House → Bennelong Point, Sydney NSW 2000, Australie
---
Dance
Ballet Festival
Joyce Teater 26June/07July – New York
The Joyce Theater Foundation presents a buffet of ballet dancers who work. Oof the usual large-company model. This year's lineup includes Dimensions Dance. Theatre of Miami (June 26, 27). Joshua Beamish/Move. The Company (June 28, 29). BalletX (June 30, July 1). The Ashley Bouder Project (July 2, 3, 5). And Barak Ballet (July 6, 7). Each program includes a Joyce commission.
---
Dance
Alain Platel
Festival de Marseille 06/07/08 July – France
For more than thirty years, the choreographer and director Alain Platel and his collective, Ballets C de la B (C for Contemporary, B for Belgium), has constantly pushed the boundaries of dance, theatre and music. A unique combination of grace and triviality, the grotesque and the sublime, charged with human fragility, his work takes audiences to the limits of human suffering with delicacy and empathy.
Alain Platel trained as a remedial teacher and is a self-taught theatre director. In 1984, with friends and family members. Also, he set up a dance company operating as a collective. The ballets C de la B. Emma (1988). Bonjour Madame (1993). La tristeza complice (1995) and Lets Op Bach (1998). Brought them international renown. With the author Arne Sierens. Hence, he staged several shows supporting the development of the children's theatre company Victoria in Ghent. In 2003 he staged Wolf for the dance. Then the choral project. Coup de Chœurs for the opening of KVS. Which marked the beginning. Of a close collaboration with Fabrizio Cassol. In 2006. VSPRS heralded a change of direction. Finally, the exuberance of his early. Shows giving way to greater introspection. And nervousness and revealing a world of impulses and aspirations. As well as violence (Nine Finger (2007). With Benjamin Verdonck and Fumiyo Ikeda).
For Pina
This approach then evolved (Pitié ! (2008). Out of Context. For Pina (2010). Exploring how to express intense feelings and aspiring to something beyond the individual. In 2010 he staged Gardenia in collaboration with Frank Van Laecke. Then in 2012, for the Teatro Real in Madrid. Produced C(H)ŒURS, which explored the dangerous beauty of the group and was his most ambitious project ever. The political overtones of his shows such as Tauberbach (2014). And Coup fatal (2014) are rooted in his zest for life and the energy that bursts onto the stage. Expressing ways of living and surviving in terrible circumstances.
The same instinct for life drove the dancers. In their quest for possibie  in Nicht schlafen (2016). In parallel. Alain Platel works on more personal large-scale choreographic projects. Also, and has been involved in several films on dance. With the British filmmaker Sophie Fiennes. I Sing in 2001.  And working alone (Les Ballets de-ci de-là  in 2006).
---
Dance
Chinese choreographer Wen Hui draws up the inventory of 1960-1970 Maoism.
Wen Hui translates into dance the traces. Left on bodies by the amazing movements of Chinese society. Through gesture and backed by files. Interviews and videos. Also, She breaks the bonds between history and intimacy. In "Red", she revives ". Red Detachment of Women". The Great Proletarian Cultural Revolution iconic ballet. Did this choreography stand the test of time?. A fascinating history(ies) book, open-body.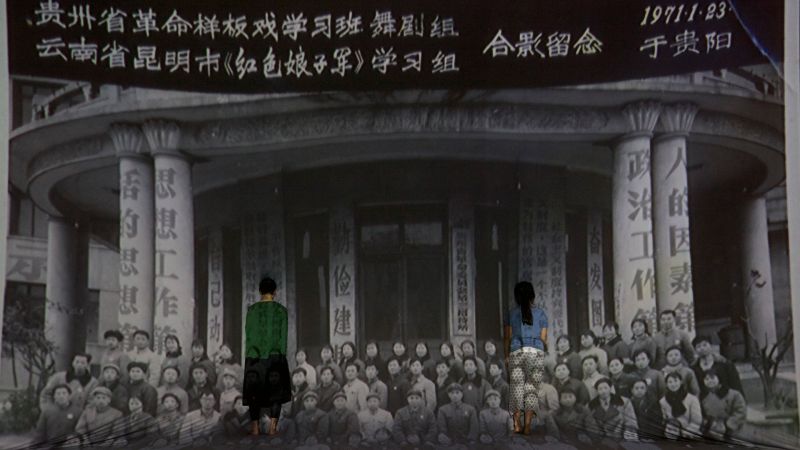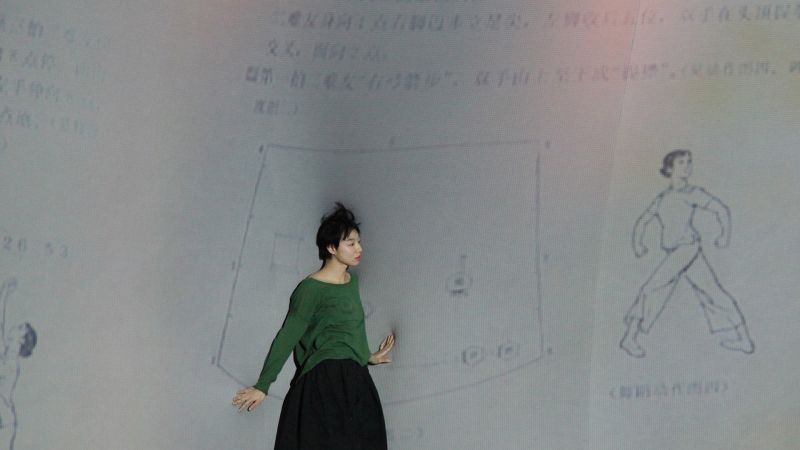 ---
Dance
Batsheva Dance Company Ohad Naharin 
Théâtre Nationnal de Chaillot – Mercredi 17 Oct. 2018 à 20h30
Ohad Naharin is a choreographer. The Artistic Director of Batsheva Dance Company, and creator of the Gaga movement language.
Naharin was born in 1952 in Mizra, Israel.  First of all, is mother is a choreographer, dance teacher. Feldenkrais instructor, and his father was an actor and psychologist.  He joined Batsheva Dance Company in 1974 despite having little formal training.  During his first year. Guest choreographer Martha Graham invited him to join her own company in New York.  Between 1975 and 1976. Naharin studied at the School of American Ballet. The Juilliard School. With Maggie Black and David Howard.  He then joined Maurice Béjart's Ballet du XXe Siecle in Brussels for one season.
Naharin returned to New York in 1979 and made his choreographic debut at the Kazuko Hirabayshi studio the following year.  From 1980 until 1990. Naharin presented works in New York and abroad, including pieces for Batsheva Dance Company. The Kibbutz Contemporary Dance Company, and Nederlands Dans Theater.  At the same time. Also, he worked with his first wife, Mari Kajiwara, and a group of dancers in New York.  Naharin and Kajiwara continued to work together until she died from cancer in 2001.
In 1990, Naharin was appointed Artistic Director of Batsheva Dance Company, and in the same year. He established the company's junior division. Batsheva . The Young Ensemble.  He has since created over thirty works for both companies.
In addition to his stagework. Naharin also developed GAGA. also, innovative movement language based on research into heightening sensation and imagination. Becoming aware of form. Finding new movement habits, and going beyond familiar limits.  GAGA is the daily training of Batsheva's dancers and has spread globally. Among both dancers and non-dancers.
---