---
Welcome to our section Art Gallery. Museum. The will of the HappenArt, Arts & Culture Platform team is to offer you its best selections of artists and events that will interest you.
Art Gallery,  Artists, submission your work here

⇒
---
This error message is only visible to WordPress admins

Error: API requests are being delayed. New posts will not be retrieved for at least 5 minutes.
---
Art Gallery Museum
Michelangelo and Beyond
Albertina Museum – Sep 14 to Jan 07, 2024 Vienna (Austria)
A major autumn exhibition is devoted to the great Renaissance master Michelangelo and his far-reaching influence on art's subsequent history. The art created by this Tuscan is fascinating particularly for his heroic figures, whose physiques stand out for their exceptional strength and monumentality. They seem energetic and possessed of intense emotions that lend vigor to their acts.
Inner torment.
Even so, his deeply soulful figures also lend expression to tensions, inner torment, and conflicts. Especially in his nudes, Michelangelo originated a new figurative ideal that not only influenced the artists of his own day but also had lasting effects on subsequent generations. The present exhibition sets out to render this influence visible in light of selected examples.
Michelangelo.
Nude drawings by Michelangelo will be juxtaposed with corresponding works on paper by artists from his circle and from among his successors such as Daniele da Volterra, Rosso Fiorentino, Baccio Bandinelli, Francesco Salviati, and Domenico Beccafumi in order to make clear the sustained influence of the Michelangelesque ideal.
Fall of Man.
This model function will also be shown via comparison of his works with drawings by artists of later generations and centuries. In doing so, we will also be grouping the exhibited works according to their themes—such as depictions of the Fall of Man, the lamentation and crucifixion of Christ, and the deeds of Hercules.
Female body.
The female body also plays a role, even though Michelangelo quite possibly never drew a naked woman, instead lending the male body a feminine appearance. This exhibition concentrates on works held by the Albertina Museum, with only certain specific drawings by Michelangelo to be requested from other museums.
---
Art Gallery Museum
Paula Rego: Crivelli's Garden
The National Gallery – Jul 20 to Oct 29, 2023 London (UK)
Explore the relationship between Dame Paula Rego's monumental painting and the 15th-century altarpiece and National Gallery staff that inspired it.
Thirty years ago, Dame Paula Rego (1935–2022), our first Associate Artist (1990–2), was commissioned to create a mural for the then new Sainsbury Wing Dining Room.
Crivelli's Garden.
The result, Rego's 'Crivelli's Garden', took its inspiration from an altarpiece by the 15th-century Italian artist Carlo Crivelli, 'La Madonna della Rondine (The Madonna of the Swallow)' painted after 1490 to tell the story of women from biblical history and folklore based on paintings in the collection and stories from the Golden Legend. Figures including the Virgin Mary, Saint Catherine, Mary Magdalene and Delilah find themselves in the maze of Crivell's re-imagined garden surrounded by Portuguese blue and white tiled walls.
Courageous and strong women.
The depictions of these courageous and strong women were based on the people that Rego knew, including friends, family and members of the National Gallery staff at the time. The original life drawings are presented alongside the painting – allowing us to discover and enjoy the connections between them.
This exhibition celebrates Dame Paula's connections to the National Gallery and her time as a resident artist, and is a tribute to the work and life of one of the most important artists of her generation.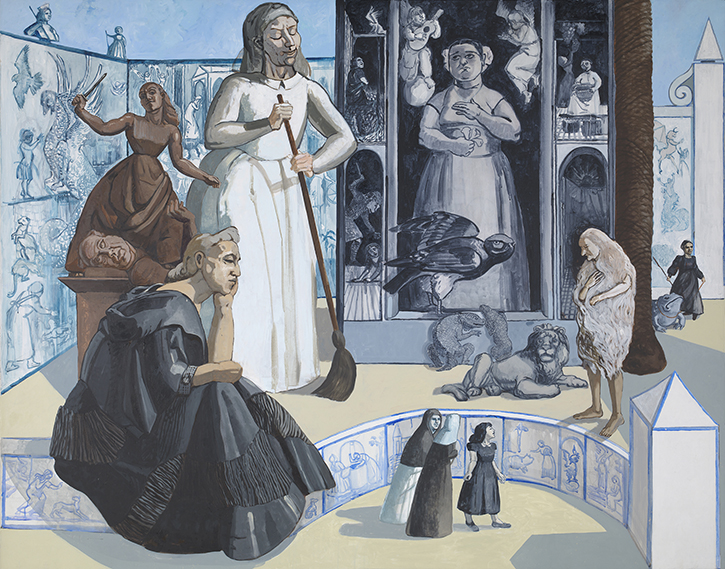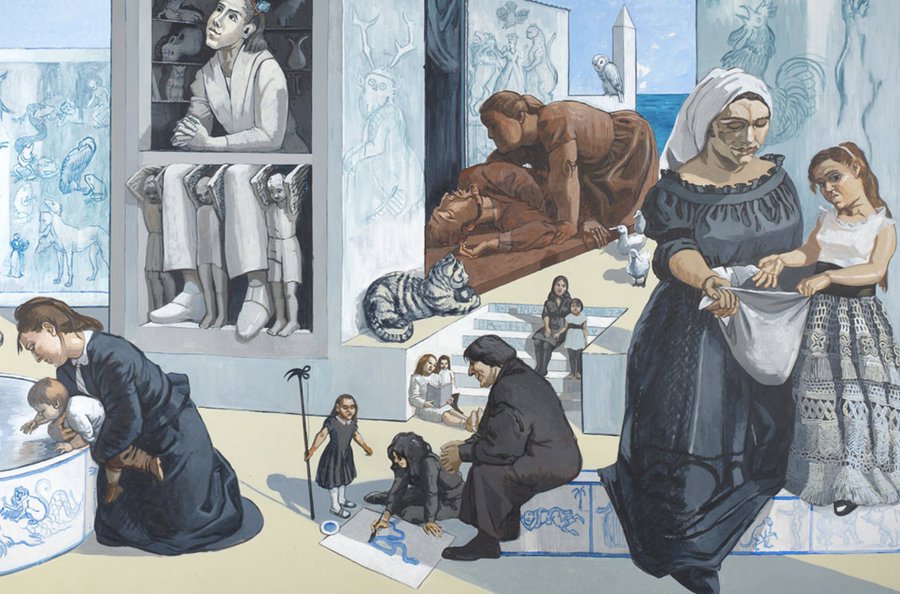 The National Gallery→  Trafalgar Square St. James's – London, UK WC2N 5DN
---
Art Gallery Museum
Yayoi Kusama: 1945 to Now
Guggenheim Bilbao – Jun 27 to Oct 08, 2023
Retrospective exhibition of Japanese artist and writer Yayoi Kusama (b. 1929, Matsumoto, Nagano), a singular voice recovered by the history of art and situated in the place that she deserves, turning her into a global cultural icon. During the last seven decades, Kusama has firmly chased her vanguardist vision, perfecting a unique personal aesthetic and a life-central philosophy. Her work captivates us with unlimited spaces and reflections on the natural regeneration cycles.
Extensive retrospective.
Yayoi Kusama narrates the artist's life and work history, bringing to the foreground her longing for interconnectedness and the deep questions about the existence that drive her creative explorations. The most extensive retrospective of the artist celebrated in the last decade in Spain with nearly 200 artworks—paintings, drawings, sculptures, installations, and archive material that document her happenings and performances—the exhibition examines Kusama's work since her first drawings as a teenager, during World War II, until her most recent immersive installations. Organized chronologically and thematically, the show recreates Kusama's central themes: Infinity, Accumulation, Radical Connectivity, Biocosmic, Death, and Force of Life, an in-depth view of the obsessive universe of an artist who has been trying for decades to shake up our universe with her work "to cure all humanity."
Guggenheim Bilbao→  Avenida Abandoibarra 2 Bilbao, Spain 48001
---
Art Gallery Museum
Gabriel Kuri "Prévisions"
Museo Jumex – Jun 22 to Oct 15, 2023 Mexico City (Mexico City)
Gabriel Kuri: Forecast is the first institutional survey in Mexico of one of the most internationally recognized national artists of his generation. Working primarily in a sculptural language. Kuri is known for his combination of robust and durable materials with everyday detritus, which add lightness and visual humor to these physical juxtapositions. Including more than 50 new and existing works, among them a major new installation, the exhibition brings to light the underlying influences on the artist's practice.
The past 10 years.
Embedded in Kuri's works over the past 10 years are references to predictive modeling drawn from a range of fields, most significantly behavioral economics, as well as meteorology, vulcanology, product testing, and the credit system. Each of these sciences or disciplines identifies certain forces that help to analyze, create, or defer value and risk in the future. Kuri associates these significant if unseen forces of the contemporary to his artistic production by moving between signs and objects, affect and effect, psychological impulses and rational systems, that in turn relate his work to the legacy of surrealism and to formal modernism.
Museo Jumex→  Miguel de Cervantes Saavedra 303 Santa Maria Tulpeltac – Mexico, Mexique 11529
---
Art Gallery Museum
Rigobert Nimi: Œuvres In Situ
MAMO – Jul 15 to Oct 01, 2023 Marseille (France)
The MAMO Arts Center located on the rooftop of Marseille's Le Corbusier-designed Cité Radieuse is featuring works by Congolese sculptor Rigobert Nimi. With the precision of an engineer, the visionary artist is renown for crafting futuristic intricate spaceships and robot factories. The show is co-organised with The Jean Pigozzi African Art Collection.
Lives and works in Kinshasa.
Rigobert Nimi is born 1965, Tshiela, Bas-Congo, Democratic Republic of Congo. Lives and works in Kinshasa, Democratic Republic of Congo
Living in the midst of the chaos that is contemporary Kinshasa, Rigobert Nimi brings an engineer's idealism to his commitment to better the world through his art. For Nimi, imagination and creativity are tools to relieve suffering and the difficulties of life.
MAMO →  280 Boulevard Michelet Marseille, France 13008
---
Art Gallery Museum
Rembrandt: True to Life
NGV International – Until Sep 10, 2023 Melbourne (Australia)
Rembrandt: True to Life follows the work of the seventeenth-century Dutch master from his early years in Leiden through to his final years in Amsterdam. Exploring Rembrandt's innovations in printmaking, the exhibition presents more than 100 etchings from the NGV Collection, alongside important paintings and loans from the Rijksmuseum in Amsterdam, the National Gallery of Art in Washington DC, the Louvre Museum in Paris, the Kunsthistorisches Museum in Vienna, and the Teylers Museum in Haarlem. Rembrandt: True to Life is the most comprehensive exhibition of this extraordinary artist's work to be held in Australia in 25 years.
NGV International→  180 St Kilda Road Melbourne, Australia 8004
---
Art Gallery Museum
Oskar Kokoschka: A Rebel from Vienna
Guggenheim Bilbao – Until Sep 03, 2023, Bilbao (Spain)
In collaboration with the Musée d'Art Moderne de Paris, the Guggenheim Museum Bilbao dedicates a major retrospective to Austrian artist Oskar Kokoschka. His oeuvre spans the entire 20th century starting in pre World War I Vienna. Inspired by the city's vibrant atmosphere, Kokoschka's early masterpieces are radical in their motives and experiments with color. He increasingly abandons the decorative style of Viennese Art Nouveau in favor of sharp angular lines that give the bodies their extraordinary quality. The impact of this new style is reflected in the influence it had on colleagues like.
Shocked Viennese public.
Egon Schiele and the reactions of the shocked Viennese public. After 1908, and thanks to Adolf Loos, one of his earliest patrons, the young artist received many portrait commissions. In the subsequent period, Kokoschka had a short but intense relationship with Alma Mahler, fought in World War I, and moved to Dresden in 1916.
Intense colors.
The paintings of this period stand out due to the rapidly applied and intense colors, which are skillfully juxtaposed to heighten their intensity. During the following years, Kokoschka extensively traveled, thanks to his gallerist Paul Cassirer, creating an outstanding series of landscape paintings that capture the atmosphere of each place he visited.
Prague in 1934.
Because of the unrest prevailing in his homeland, Kokoschka goes to Prague in 1934. The paintings that he now created show people in bucolic landscapes and thus seem like an escape from reality. Kokoschka further developed this allegorical approach in England, where he had fled after the annexation of Austria by the National Socialists. In exile, the political commitment of the artist, who had been classified as "degenerate" by the Nazis, intensified.
His wife Olda
After the war, Kokoschka and his wife Olda moved to Switzerland. He now became one of the most ardent advocates of a united Europe. In his works, he returned to the radical directness of his early days as the enfant terrible of the Viennese art world. Although his last period of creation has often been neglected, it inspired an entire generation of artists eager to rediscover the power of painting.
Guggenheim Bilbao →  Avenida Abandoibarra 2 Bilbao, Spain 48001
---
Art Gallery Museum
It's Pablo-matic: Picasso According to Hannah Gadsby
Brooklyn Museum – Jun 02 to Sep 24, 2023 New York (US)
Picasso said, "You can have all the perspectives at once!" What a hero. But tell me, are any of those perspectives a woman's? Well, then I'm not interested. Hannah Gadsby
Cultural icon.
Fifty years after his death, Pablo Picasso (1881–1973) remains an artistic and cultural icon. Not only is Picasso a household name, but his artwork sells for record prices, continually asserting his status as the preeminent modern artist. It's Pablo-matic: Picasso According to Hannah Gadsby examines the artist's complicated legacy through a critical, contemporary, and feminist lens, even as it acknowledges his work's transformative power and lasting influence.
Hannah Gadsby.
The Brooklyn Museum's exhibition is organized with Australian comedian Hannah Gadsby, whose groundbreaking 2018 comedy special Nanette called out the inexcusable behavior of some of art history's most towering figures, Picasso in particular. Through in-gallery juxtapositions, accompanied by an audio tour featuring Gadsby's incisive humor and sharp critique, It's Pablo-matic showcases over one hundred works, including pieces by Picasso and selections by twentieth- and twenty-first-century women artists such as Cecily Brown, Renee Cox, Käthe Kollwitz, Dindga McCannon, Ana Mendieta, Marilyn Minter, Joan Semmel, Kiki Smith, May Stevens, and Mickalene Thomas. Highlighting Gadsby's voice alongside those of many of the included artists, the exhibition reckons with complex questions around misogyny, creativity, the art-historical canon, and "genius."
Brooklyn Museum→  200 Eastern Parkway Brooklyn – New York, NY, USA 11238
---
Art Gallery Museum
Basquiat: The Modena Paintings
Fondation Beyeler – Jun 11 to Aug 27, 2023 Basel (Switzerland)
In the summer of 1982, Jean-Michel Basquiat (1960–1988) travelled to Modena in Italy. Gallery owner Emilio Mazzoli had invited the 21-year-old New York artist to produce new works on site for a solo exhibition. Within a few days, Basquiat painted eight large-format canvases, some of them now among his most celebrated and valuable works. In the end, however, the planned exhibition did not go ahead and the works were never shown together. More than 40 years later, all the "Modena Paintings", which are now held in collections in the United States, Asia and Switzerland, are being displayed together for the very first time.
Beginning of Basquiat's career.
The Modena cycle stands at the beginning of Basquiat's career. The paintings display Basquiat's typically colourful and expressive pictorial idiom. They further share several motifs and stylistic features marking them out as a cohesive group within Basquiat's oeuvre that is key to understanding his work.
The exhibition provides a unique opportunity to experience some of Basquiat's most celebrated and valuable paintings within the full ensemble they were originally conceived as.
Fondation Beyeler→  Baselstrasse 101 Basel, Switzerland 4125
---
Art Gallery Museum
Hammer Projects: Chiharu Shiota
Hammer Museum –  March 26 to Aug 27, 2023 Los Angeles (US)
Chiharu Shiota (b. 1972, Osaka) is a Berlin-based artist whose installations, sculpture, and performance art invoke psychogeographic spaces of memory. Emotions, and the cyclical nature of life and death. Using red, black, or white yarn as a base material, Shiota often creates meticulously webbed environments that span the length of entire galleries and mimic organic forms such as cobwebs, veins, and fractals. Shiota also includes a range of found objects in her work such as wooden chairs, abandoned shoes, rusted keys, and used dresses as a strategy to implicate the viewer in the artist's personal narratives that are often universal experiences.
Unique & visceral installation.
Shiota will be the inaugural artist featured in the Hammer's redesigned lobby and will envelop the area with a unique and visceral installation.
Hammer Museum→  10899 Wilshire Boulevard Westwood – Los Angeles, CA, USA 90024
---
Art Gallery Museum
Louise Bourgeois:  Imaginary Conversations
The National Gallery – May 06 to Aug 06, 2023 Oslo (Norway)
Refusing to be content with a single, fixed expression or to be confined by a single artistic movement, the French-American artist Louise Bourgeois (1911–2010) explored a variety of styles and techniques that few artists can rival. The exhibition "Imaginary Conversations" stages encounters between Bourgeois and other artists. Some of these encounters took place during Bourgeois's almost century-long life, while others occur across time and space. This is the first major presentation of Bourgeois's art in Norway in over twenty years.
1940s.
Works from her entire career are presented, from her paintings and prints from the 1940s to the Cells she created in her final decades. "Imaginary Conversations" also allows you to experience artworks by over fifty other artists, including Edvard Munch, Marie Laurencin, Pablo Picasso, Alberto Giacometti, Arshile Gorky, Louise Nevelson, Senga Nengudi, Alina Szapocznikow, Seni Awa Camara, Nan Goldin, Robert Gober, and Rosemarie Trockel. Many of the works are being shown in Norway for the first time ever.
The National Gallery Oslo→  Universitetsgaten 13 Oslo, Norway 0164
---
Art Gallery Museum
Stepping Out! Female Identities in Chinese Contemporary Art
Museum der Moderne Salzburg – Until Jun 25, 2023 Salzburg (Austria)
Stepping Out! Female Identities in Chinese Contemporary Art is the first exhibition in twenty-five years to offer a comprehensive survey of the output of Chinese women artists working today. Taking outspoken and sometimes provocative stances, women artists began in the late 1980s to challenge the dominance of their male colleagues on the Chinese contemporary arts scene.
Twenty-six selected artists.
Grappling with the tensions between a powerful tradition, the political ideology of the Party, and transformative economic changes, the twenty-six selected artists examine and document individual and societal fears, contradictions, and hopes, which they often expose with unsparing frankness. The representative selection includes both pioneers and young artists who are virtually unknown to Austrian audiences. The exhibition and publication project aims to correct the glaring imbalance in the visibility of women artists from China and point up the enormous diversity and relevance of their work.
Artists on show
Bu Hua. Cao Fei. Cao Yu. Chen Qiulin.Chen Zhe. Cui Xiuwen. Fan Xi. Geng Xue. He Chengyao. Hu Yinping. Li Xinmo. Liang Xiu. Lin Tianmiao. Liu Xi. Luo Yang. Ma Qiusha. Peng Wei. Sun Shaoqun. Tao Aimin. Tong Wenmin. Wen Hui. Xiang Jing. Xiao Lu. Xing Danwen. Yin Xiuzhen. Yu Hong.
Museum der Moderne Salzburg→  Mönchsberg 32 Salzburg, Austria 5020
---
Art Gallery Museum
Alex Katz – Cool Painting
Albertina Museum – Until June 04, 2023 Vienna (Austria)
For the 95th birthday of Alex Katz, the ALBERTINA Museum presents a comprehensive tribute to this artist from the rich holdings of its collection: in 2022, the ALBERTINA Museum's principal works by Katz had been lent out to the Guggenheim Museum and the Museo Thyssen-Bornemisza in Madrid.
Born in 1927.
Alex Katz, born in New York in 1927, numbers among the most important exponents of US contemporary art. Large formats, broad brush strokes, vivid colors: these are the familiar Katz hallmarks. His concerns are color and composition. But why has Alex Katz's oeuvre remained so unique to this day? In terms of formal aesthetics, we doubtless have Katz to thank for his rescue of hard-edge painting's strictness for use in figurative painting.
Radical flatness.
The sharp edged outlines of hard-edge and "radical flatness" had been viewed as painting's terminal point: it was art that sought to depict pure abstraction and artificial motifs. In other words: art for the purest depiction of artificial motifs and forms, by no means suited to portraying motifs from the realm of banal reality. Alex Katz broke with this ideal, however, combining emotionally detached depictions of everyday reality with this supposedly incompatible way of painting taken from hard-edge.
Albertina Museum→  Albertinaplatz 1 Vienna, Austria 1010
---
Art Gallery Museum
Becoming CoBrA
"Beginnings of a European Art Movement"
Kunsthalle Mannheim – Until May 03, 2023 Mannheim (Germany)
With the exhibition Becoming CoBrA. Beginnings of a European Art Movement, Kunsthalle Mannheim takes a look at the origins, dating back to the 1930s, of one of the most influential avant-garde groups in the 20th century. While the years from 1948 to 1951, during which CoBrA existed as a firmly defined group, have already been the subject of much discussion, the exhibition focuses on the preceding, hitherto little-examined process of the artists' collective's emergence. Denmark is the setting in which artists such as Asger Jorn, Ejler Biller, Else Alfelt, and Henry Heerup dealt with essential themes of the later CoBrA group as early as the mid-1930s.
World War II.
In their paintings, sculptures, and graphic works, some of which were created during World War II, they took Scandinavian folk art and mythology or Expressionism as models, experimented with collective approaches to art production, or tried to integrate the playfulness and spontaneity of children's imagination into their own formal language.
Post-war period.
In the immediate post-war period, the Danes in turn quickly established contact with artists such as Pierre Alechinsky, Karel Appel or Madeleine Kemeny-Szemere and Zoltán Kemény, who, independently of them, dealt with very similar issues. They met like-minded people, especially in Belgium, the Netherlands and France, with whom they formed the CoBrA group in November 1948.
150 paintings.
In the context of the exhibition, approximately 150 paintings, sculptures, graphics, photographs, textile works, and ceramics, each created before 1949, by later members of the trans-European collective provide insights into the creative cosmos of CoBrA before its founding. They show how, already in the context of World War II and the immediate post-war period, a new avant-garde was formed that stood for peace, international understanding, and a redefinition of artistic modes of production.
Kunsthalle Mannheim→  Friedrichsplatz 4 Mannheim, Germany 68165
---
Art Gallery Museum
Salvador Dalí: The Image Disappears
The Art Institute of Chicago – Feb 18 to Jun 12, 2023 Chicago (US)
Focusing on the pivotal decade of the 1930s, when Salvador Dalí emerged as the inventor of his own personal brand of Surrealism, this exhibition of 25 paintings, drawings, and surrealist objects considers Dalí's work in light of two defining, if contradictory, impulses: an immense desire for visibility and the urge to disappear.
Icons.
Featuring icons of the Art Institute's Surrealism collection. Such as Inventions of the Monsters (1937), Venus de Milo with Drawers (1936), and Mae West's Face Which May be Used as a Surrealist Apartment (1934–35) Alongside celebrated loans from around the world, the exhibition explores a series of "disappearing acts" undertaken by the artist at the height of his fame.
Surrealist fashions.
Dalí cultivated these notions in a variety of ways: in path-breaking experiments with materials and palette, in depictions of exotic and mundane edible items, in surrealist fashions and sculptures with spaces for hiding, and in optically dynamic visual illusions or "double images." New technical analysis undertaken for this exhibition illuminates further hidden and disappearing imagery within Dalí's works that offer veiled personal meditations on his wry, sophisticated, and ultimately paranoid approach to art making.
The Art Institute of Chicago →  111 South Michigan Avenue Loop – Chicago, IL, USA 60603
---
Art Gallery Museum
Picasso: Artist And Model – Last Paintings
Fondation Beyeler – Feb 19 to May O1, 2023 Basel (Switzerland) 
Joining the international commemorations of the fiftieth anniversary of the death of Pablo Picasso (1881–1973). The Fondation Beyeler will present a selection of ten late paintings in one room concerned with images of artist and model. These highly expressive works created in the last decade of Picasso's career, attest to the artist's undiminished creative energy and productivity up to the end of his life. In these paintings, Picasso explores the (self)-image of the artist and the creative act as well as the image of the female body. For contemporary viewers, they also raise questions regarding the representation of women in art today.
Fondation Beyeler→  Baselstrasse 101 Basel, Switzerland 4125
---
Art Gallery Museum
Minerva Cuevas – game over
Museo Jumex – Until Febr 26, 2023 Mexico City (Mexico City)
The Museo Jumex presents Minerva Cuevas: Game Over, an installation that explores the themes of play, ecology and urban development. This series of works by Mexican artist Minerva Cuevas (Mexico City, 1975) will invite visitors to reflect on the connections between playful landscapes and the overall impact that human activity has had on the planet. Until February 26, 2023, Game Over will continue Cuevas' practice of making social and political commentary through irony and humor.
Mammoth.
The installation revolves around a participatory sculpture in the shape of a mammoth, 200 mammoths, nearly 25 camels, five horses, made with the Mexican artisanal practice of cartonería which refers to one of the most important paleontological discoveries. ever made in America, namely the discovery of the fossilized remains of hundreds of mammoths during the construction of Mexico City's new airport. Through his research, Cuevas translates contemporary geopolitical issues into a multidisciplinary artistic practice.
Prehispanic culture.
Game Over presents constant references in the artist's work, elements that speak of the oil industry and pre-Hispanic culture in a playful environment. Also, layers of information that each visitor can interpret according to their ideology and their personal experiences, which makes it possible to connect the political, economic and social connotations of the work.
No Room To Play (2019).
Alongside the main installation, a group of related works by Cuevas will be exhibited in Gallery -1 of the museum. In particular, you can see No Room To Play (2019), a video that tours the playgrounds of post-war Germany. The poem read by a girl explores the past and presents a devastated reality, where climate change leaves an abandoned urban landscape.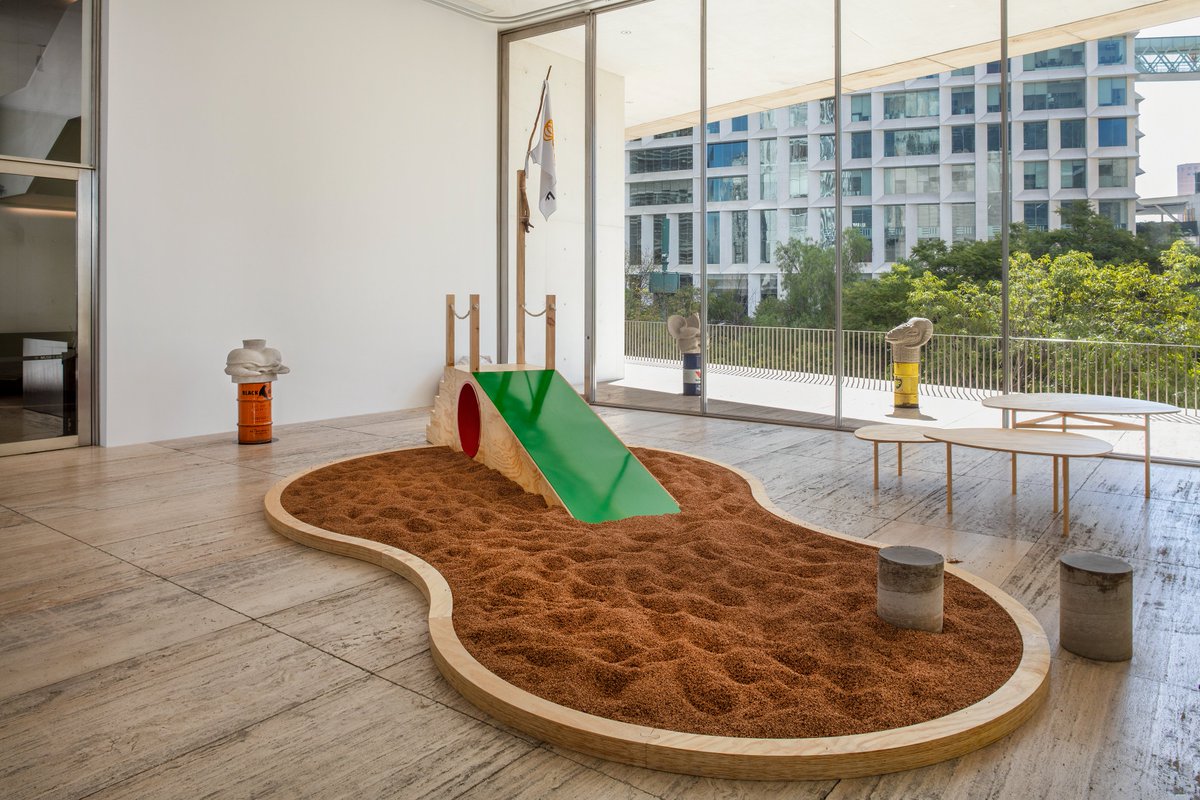 Museo Jumex→  Miguel de Cervantes Saavedra 303 Santa Maria Tulpeltac – Mexico City, Mexico 11529
---
Art Gallery Museum
Cezanne
The Art Institute of Chicago – Until Sep 05, 2022 Chicago (US)
This groundbreaking retrospective sheds new light not only on how this pivotal artist created his works, but also on why his art remains so vital today.
Paul Cézanne (French, 1839-1906) pursued a pair of questions throughout his life: Could a painter create works of art one sensation at a time? And, if so, would images made this way be somehow more true to life than those made by other means?
Impressionist.
This approach to artistic creation was complex and set Cézanne apart from the Impressionist circle and modern art as a whole. It is perhaps unsurprising that his fellow artists were among the first to recognize the value of his singular and, at the time, seemingly unsophisticated approaches to color, technique and materiality. As such, he came to be considered an "artist's artist". Indeed many of his supporters and admirers. Whom Claude Monet and Camille Pissarro in the 19th century and Henri Matisse and Pablo Picasso in the 20th century, called Cézanne "the greatest of us all. Today, more than a hundred years after the completion of Cézanne's last works, artists always revere his commitment to upholding personal truth in the act of artistic creation.
Retrospective.
This exhibition is the first major retrospective of the artist's work in the United States for more than 25 years and the first exhibition on Cézanne organized by The Art Institute of Chicago for more than 70 years. Planned in coordination with Tate Modern. This ambitious project explores Cézanne's work across media and genres with 80 oil paintings. 40 watercolors and drawings and two complete sketchbooks. This exceptional range encompasses the range of Cézanne's emblematic subjects and series. Little known early allegorical paintings. Impressionist landscapes, paintings of the Montagne Sainte Victoire. Portraits and Scenes of Bathers and includes both well-known works and rarely seen compositions from the public and private. collections in North and South America, Europe and Asia.
The artist's palette.
This extraordinary breadth of works is accompanied by a cutting-edge technical analysis of the artist's palette. From the construction of composition and the creation of marks, deepening our understanding of how Cézanne conceived and developed his famous deliberate, non-linear process. The exhibition also sheds light on the pioneering path that Cézanne traced for successive generations of artists. Through these complementary perspectives. Art historians, practicing artists and curators. This unique exhibition in a generation reframes Cézanne, a giant in the history of art, for our own time.
The Art Institute of Chicago→  111 South Michigan Avenue Loop – Chicago, IL, USA 60603
---
Art Gallery Museum
Turner's Modern World
Museum of Fine Arts – Until Jul 10, 2022 Boston (US)
One of Britain's greatest artists, J. M. W. Turner (1775-1851) lived and worked at the height of the Industrial Revolution. When steam replaced sailing, machinery replaced labour. Wars, political unrest and social reforms have transformed society. "Turner's Modern World" explores how this artist, more than any of his contemporaries, embraced these changes. He developed an innovative painting style to better capture the new world.
100 paintings.
This historic exhibition brings together more than 100 paintings. watercolours, drawings and sketchbooks by Turner, including Snow Storm: Hannibal and his Army Crossing the Alps (1812) from Tate Britain. The Burning of the Houses of Lords and Commons. October 16, 1834 (1835) from the Cleveland Museum of Art. Also, the MFA slave ship (Slavers Throwing Overboard the Dead and Dying, Typhoon Coming On) (1840). These vivid and dramatic compositions demonstrate Turner's commitment to depicting major events. Developments of his time, from technological advances to causes such as abolition and political reform.
Museum of Fine Arts →  465 Huntington Avenue Back Bay – Boston, MA, USA 02115
---
Art Gallery Museum
Barbara Kruger – Thinking of You. I Mean Me. I Mean You
LACMA, Los Angeles County Museum of Art – Mar 20 to Jul 1, 2022 Los Angeles (US)
Barbara Kruger: Thinking of You. I Mean Me. I Mean You. is a major exhibition devoted to the work of Barbara Kruger, one of the most significant and visible artists of our time. Spanning four decades, this exhibition is the largest and most comprehensive presentation of Kruger's work in 20 years. It spans her single-channel videos from the 1980s to digital productions of the last two decades. And includes large-scale vinyl room wraps.
Popular culture.
Multichannel video installations, and audio soundscapes throughout LACMA's campus. As an active consumer and vigilant viewer of popular culture. Kruger grapples with the accelerated ways pictures and words instantaneously flow through media. How they are simultaneously played and re-played informs her most recent video works, which are an exhibition highlight. Barbara Kruger: Thinking of You. I Mean Me. I Mean You. is a visually compelling gathering of groundbreaking artwork that is resonant, courageous, and crucial.
LACMA→  5905 Wilshire Boulevard Park La Brea – Los Angeles, CA, USA 10785
---
Art Gallery Museum
Picasso, shared and divided.
The artist and his image in East and West Germany.
Museum Ludwig – Sep 25 to Jan 30, 2022 Köln (Germany)
What do we associate with Pablo Picasso? And what associations with him did the German people have in mind during the postwar years, when he was at the height of his glory? Much more than us: it is the central idea of ​​the exhibition, which reveals a forgotten scale, tension and productivity of these appropriations. It is not just about the artist, but his audience, who interpreted Picasso's art in very different ways in the capitalist West and in the socialist East. The German Picasso was divided, but this division also stimulated reception. Because everyone questioned their art, he had something to say for everyone.
Political works.
The exhibition presents political works. Like the painting Massacre in Korea (1951) at the Picasso Museum in Paris. These stand alongside some 150 pieces reflecting the impact of Picasso's work. As well as a theater curtain from the Berliner Ensemble on which Bertolt Brecht had "my brother Picasso's militant peace dove" painted.
The mystery of Picasso.
Picasso served as a figurehead and symbol for both systems and in the two German states. He was a member of the French Communist Party and supported the liberation struggles as well as the peace conferences. But he lived in the West and allowed bourgeois critics to conventionalize him as an apolitical genius, "the mystery of Picasso". What works were shown under socialism. Which ones under capitalism? How was his work transmitted? Has the West seen only art, and the East its politics? And how did the artist see things himself? Picasso, Shared and Divided examines the image people took of Picasso's paintings in the two Germanies. One of the targets is the Picasso collection by Peter and Irene Ludwig, which remains one of the most important to this day. When the Ludwigs made parts of it available to the GDR, they multiplied the number of works exhibited there by several.
Eran Schaerf.
Two new works have been commissioned for the exhibition. The exhibition architecture designed by artist Eran Schaerf connects the exhibitions without prioritizing works of art and their social use. The wooden installations, diagonal partitions and bare walls of the museum give the impression of a deliberate incompleteness. The individual exhibitions remain anchored in their context. How we make them our own remains evident. Peter Nestler's film Picasso in Vallauris was shot in January 2020 to incorporate Picasso's War and Peace mural in the exhibition. The film focuses on Picasso's production as well as his political connections and connections, and it looks at the people who live in Vallauris today in that context.
Museum Ludwig→  Heinrich-Böll-Platz, 50667 Köln, Germany
---
Starting From Language. Joseph Beuys at 100
Hamburger Bahnhof, Museum of Contemporary Art – JUN 13 to SEP 19, 2021 Berlin (Deutschland)
At the Kammerspiele in Munich in 1985, Joseph Beuys contributed to the series Reden über das eigene Land. Deutschland (Conferences on his country: Germany). In his conference, Beuys underlined that he develops his works "from language". Beuys considered language to be the equal of sculptural means. A plastic material through which each individual could participate in a reorganization of society with their body. His mind and his communication behavior. It deals with a wide variety of linguistic phenomena. From silence to prolonged discussions. From bestial noises to precise conceptual analyzes and enigmatic writings.
100th anniversary.
On the occasion of the 100th anniversary of the birth of Beuys. The Hamburger Bahnhof puts language at the center of an exhibition that includes sculptures. Drawings. Facilities. Movies. Posters and documents from the collections of the Nationalgalerie. Sammlung Marx. Kupferstichkabinett and the Kunstbibliothek. Including the cycle The Secret Block for a Secret Person in Ireland and the installation Das Kapital Raum 1970-1977.
SMB-Museum→  Invalidenstrasse 50-51 Berlin, Germany 10557
---
Art Gallery Museum
Another Energy: Power to Continue Challenging. 16 Women Artists from around the World
Mori Art Museum – April 22 to September 26, 2021 Tokyo (Japan)
The last few years have seen growing movements around the world to correct inequalities around aspects of identity such as gender. The race. Ethnicity and beliefs, and attach greater value to diversity. Always in contemporary art for ten years. Attention has increasingly turned to women artists. Who began their careers in contemporary art between the 1950s and 1970s. They continue to remain active as artists today.
Another Energy focuses on 16 of these female artists aged 70 or older. Coming from all over the world, who continue to take on new challenges. Aged 71 to 105 with a career spanning over 50 years. Hailing from 14 different countries and equally diverse in their current situation. Nonetheless, what these women share. Regardless of recognition or evaluation by art museums and the art market. It is a determination to pursue their own path of creation. Distinctive with an unwavering conviction in different environments. And this at changing times.
Showcasing their wide array of powerful works ranging from paintings. Videos. Sculptures, to large-scale installations and performances. This exhibit contemplates the nature of particular force. "Another Energy" – from those women who have all continued to challenge throughout their long careers. As we try to recover from an unprecedented situation. Perhaps the sight of those women who have spent their lives walking their own path with such unwavering conviction will give us new energy to meet the challenges of today.
Exhibiting artists.
Etel Adnan. Phyllida Barlow. Anna Bogigian. Miriam Cahn. Lili du Julie. Anna Bella Geiger . Beatriz Gonzalez. Carmen Herrera. Kim Seung-gi. Suzanne Lacy. Kimiyo Mishima. Kazuko Miyamoto. Sengah Nengdi. Nunun WS. Alpita Singh. Robin White.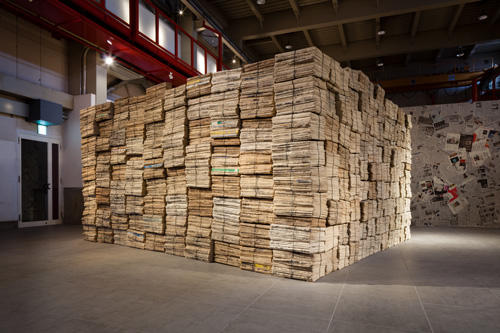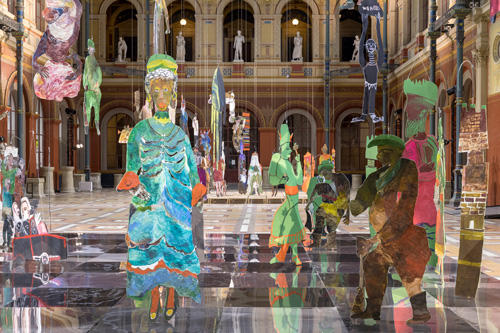 Mori Art Museum→  53F Roppongi Hills Mori Tower 6-10-1 Roppongi Minatoku Minato-ku – Tokyo, Japan 106-6150
---
Art Gallery Museum
Alexander Calder – Great Yellow Sun
Tel Aviv Museum of Art – Until August 15, 2021 Tel Aviv (Israel)
American-born artist Alexander Calder (1898-1976). One of the most fascinating figures of modern art of the twentieth century, developed her artistic language in New York and Paris in the interwar period. His work emerged alongside avant-garde notions of surrealism. Dada and abstraction. Yet he has developed a unique style of his own.
The exhibition offers a glimpse into Calder's world through works he has created in various media. Spanning more than five decades of his career. The first pencil drawings, made in 1925. One of his very last mobiles, created in 1976, the year of his death. The title of the exhibition, Great Yellow Sun (taken from one of his gouaches), reflects three significant elements of his abstractions. Scale, color and shape. The reference to the sun also suggests another stimulating reading of the artist's production. Calder's work can be seen as an exploration of energetic forces. It combines aesthetics and the fourth dimension with scientific knowledge of physics. Mathematics and mechanics. Asked about the way art is made, Calder replied: "Outside of volumes, of movement, of spaces delimited by large space, the universe".
Gouache paintings.
The exhibition focuses on a lesser-known part of Calder's production. His gouache paintings. Gouaches, a medium he began to explore in the 1940s. It has become one of his most prolific works. They were rarely a complement to his sculptural works, and were not preparatory drawings or exercises in color or iconography. Rather, it was an independent practice within Calder's work. Throughout his career, has been marked by constant transitions from two-dimensional forms to three-dimensional forms and vice versa. The wide range of gouaches presented in the exhibition express two contrasting aspects of his work. The creation of multiplicity and variability, while maintaining stylistic consistency and consistency.
Primitive symbols.
The qualities of gouache paint as a quick-drying medium with high opacity allowed Calder a great deal of freedom to experiment. Immediacy and impulsiveness. The paintings represent basic shapes (circles, triangles, spirals). Alongside primitive symbols (sun, moon, stars). Elements of ancient civilizations (masks, pyramids, boomerangs) and motifs from nature (flowers, butterflies, sea creatures). Using minimalist means, this vocabulary of simple images and a palette of bright colors and black and white. Calder returned to the simplicity of the fundamentals, both current and metaphysical. This can be seen as an expression of his desire to find a place of innocence and primitive existence that is not yet shaped by knowledge. Culture and self-awareness.
TAmuseum→  The Golda Meir Cultural and Art Center, Sderot Sha'ul HaMelech 27, Tel Aviv-Yafo, Israel
---
Art Gallery Museum
The absence of Mark Manders
Museum of Contemporary Art – Until June 20, 2021 Tokyo (Japan)
The Museum of Contemporary Art Tokyo (MOT) is delighted to present the first solo exhibition in a museum of Japanese art by Mark Manders. A Dutch artist who occupies a unique position on the contemporary art scene.
The history of art.
For this solo exhibition, Manders designed the entire exhibition as the installation of a single work. Building. The individual works are assembled from images based on the history of art. Personal memories. of statues and words. Also, various furniture and other objects. For the viewer, they invoke complex emotions. Distort the sense of time and encourage reflection and introspection. Each independent work is fascinating in isolation. However, being part of a larger picture reveals even more captivating new aspects. Each work manifests itself as a part of this imaginary building. The real Manders who produce the works and the self-portrait of the imaginary Manders mingle. Disappear and reappear as they draw the viewer into a fictional space. At the same time, the individual works are interchangeable. Like the words in a sentence, they can be interchanged depending on the room and the setting.
The absence.
For this reason, the imaginary building as a whole looks like an automatic mechanism in constant modification and updating. Absence in the title is one of the keywords behind all of Manders's work. It has multiple meanings, including the reference to stillness. To the feeling that what can be seen in an installation is a moment frozen in time. Traces of missing occupants. The way the agency oscillates between the real artist and the imaginary artist.
It can also be taken to mean that the work is autonomous. Able to maintain an independent existence even if the artist is absent. The world of Manders continues to captivate those who enter it. It encourages them to reconsider their thoughts about the meaning of art. Their thoughts about time and experiences of human life and the imagination. This solo exhibition is a very valuable opportunity to appreciate in depth the work of Manders. To observe its unique structure. Viewers are recommended to sharpen their senses and take their time to fully experience this world.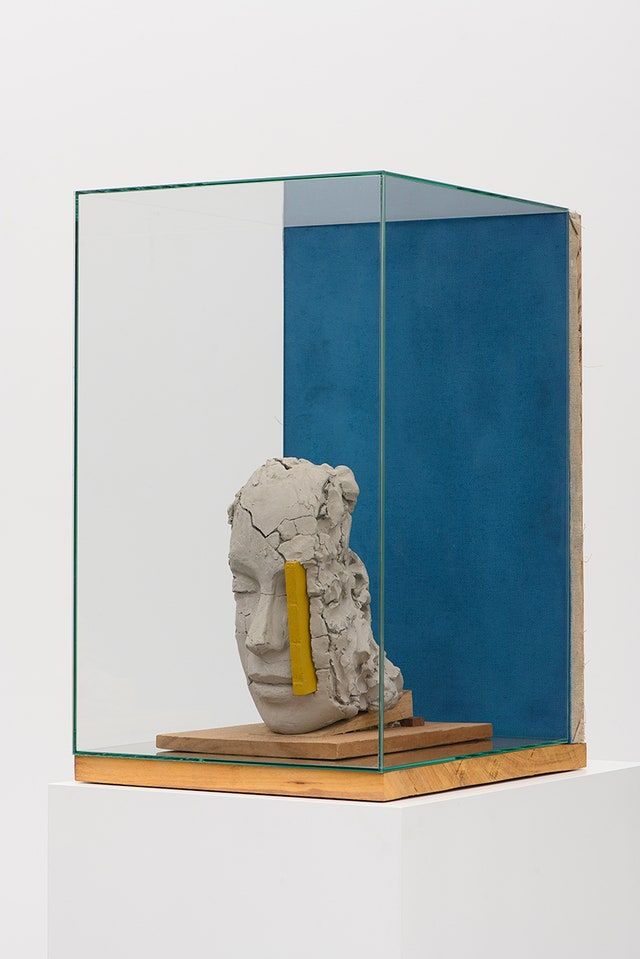 MCA→  4-1-1 Miyoshi Toritsu Kiba-koen Koto-ku – Tokyo, Japan 135-0022
---
Art Gallery Museum
Yayoi Kusama: The vision of fantasy we have never seen in this splendor
Yayoi Kusama Museum – Until March 29, 2021 Tokyo (Japan)
Artist Yayoi Kusama began her creative career as an artist by portraying the hallucinations she experienced as a child. A way to overcome your fears. Since then, Kusama has continued to produce works. Using these visions of his hallucinations and his inner world.
On this occasion, the Yayoi Kusama museum presents recent and new works by Yayoi Kusama. Works created over the past ten years. With the theme of his various visions, consisting only of works presented for the first time in Japan or elsewhere in the world.
My Eternal Soul.
From his latest series of paintings, My Eternal Soul. Into which she pours visions overflowing from her inner world. The exhibition features the most recent of his completed one-square-meter paintings. It also includes his latest participatory project, FLOWER OBSESSION. His hallucinatory vision is realized through the surface of an entire room covered with flowers. As well as an immersive installation created for this exhibition, Infinity Mirrored Room. A Wish for Human Happiness Calling from Beyond the Universe, which is being seen for the very first time.
This exhibition invites you to see the current state of Kusama's visions. Which portray his desire for the universe and the unknown. Transforming his hallucinations that bring fear into visions that bring ecstasy. As if she were immersing herself in the stardust of the infinite universe.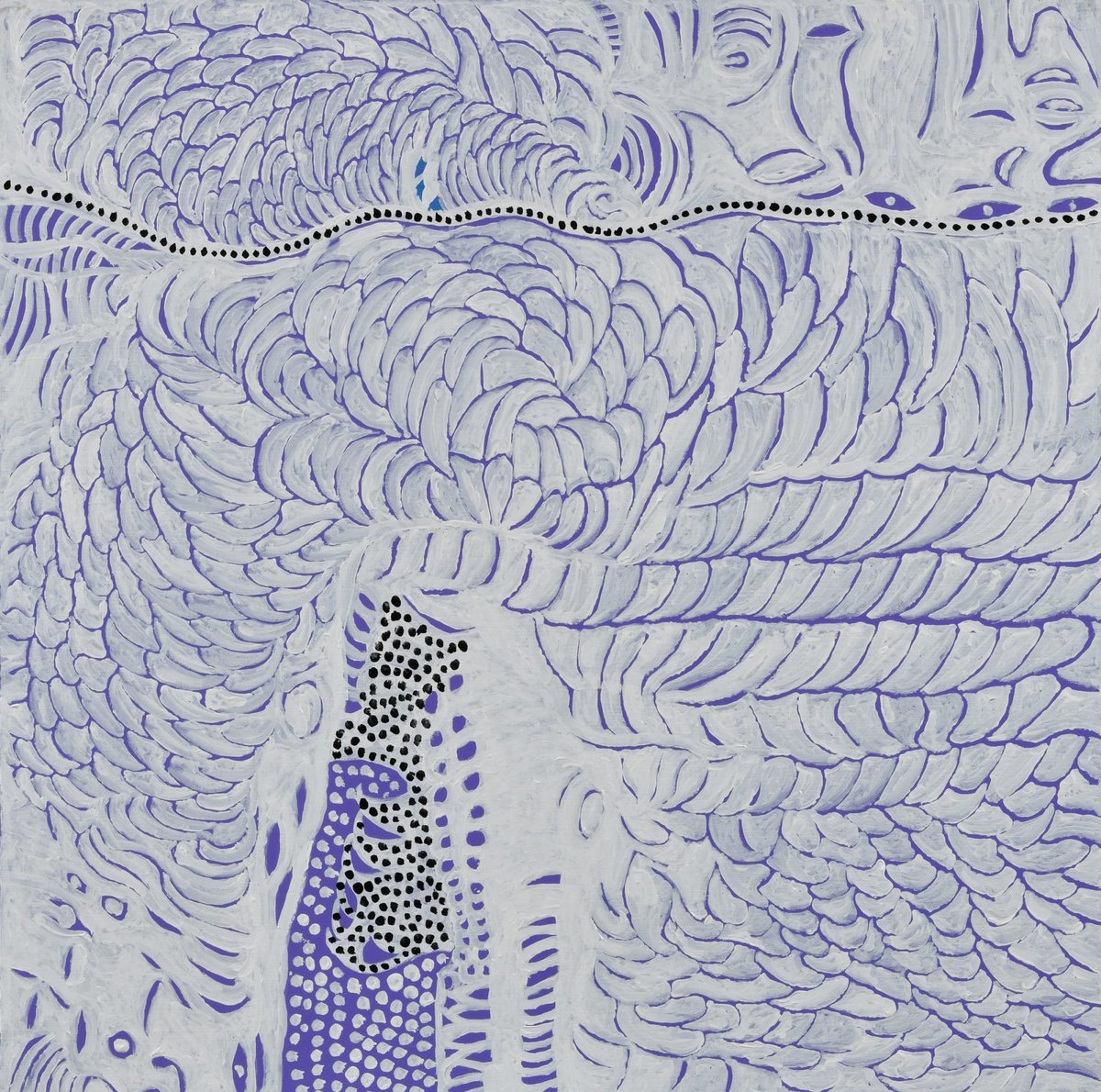 Yayoi Kusama Museum→  107 Bentencho Shinjuku-ku – Tokyo, Japon 162-0851
---
Art Gallery Museum
Van Gogh Alive
Salvator Dali Museum – Until April 21, 2021 St-Petersburg, Floride (US)
Discover the works of Vincent van Gogh in an immersive art installation. An installation which opens a new window on the artistic genius of the famous painter. From its famous "Starry Night" to its radiant "Sunflowers". Van Gogh's vibrant work invites viewers to revel in colors, light and sound. Visitors will feel the sensation of stepping directly into Van Gogh's paintings. An experience that is both educational and inspiring.
3000 images.
The exhibition presents more than 3000 images of Van Gogh on an enormous scale. Seen through high definition projectors and synchronized with a powerful classical score. Cinema-quality surround sound amplifies the emotion generated by the works themselves. In addition to the iconic works on display, visitors can examine Van Gogh's inspiration. Through photographs and videos displayed next to them. The installation is powered by SENSORY4 ™. A unique system developed by Grande Experiences of Melbourne, Australia.
Provocative artist.
The Dalí is the first North American venue to host this fascinating version of Van Gogh Alive. Dalí's presentation of this experience builds on the Museum's commitment to artistic innovation. It invites visitors to discover another provocative artist in an entirely new way. Fully accessible and fully transformative.
Salvator Dali Museum→  1 Dali Blvd, St. Petersburg, FL 33701, United States
---
Art Gallery Museum
Ed Ruscha "Travel Log"
Sonoma Valley Museum of Art – Until Jan 3, 2021 Sonoma, California (US)
[More information on visiting this exhibition will be available soon.]
This exhibition by Ed Ruscha includes black and white photographs. Rarely seen documenting the artist's frequent trips from Los Angeles to Oklahoma in the 1960s. They reveal inspirations for his iconic prints and paintings. Including images of gas stations. Restaurants. Streets in rural towns like Gallup, New Mexico and Winslow, Arizona. Also shown are examples of his well-known word impressions. Color lithographs that combine visual formality with playful language.
Ed Ruscha was born December 16, 1937 in Omaha, Nebraska. His family moved to Oklahoma City, Oklahoma, in 1941. In 1956, Ruscha moved to Los Angeles. He attended the Chouinard Art Institute, from which he graduated in 1960. Ruscha's early paintings gained attention as part of the Pop art movement of the 1960s. His art also has a history in Dada. Surrealism and abstract expressionism, and would be at the heart of conceptual art. His work includes paintings. Drawings. Engravings. Photographs. Artist books and movies. It is part of the collections of major national and international museums. Ruscha lives and works in Los Angeles.
svma.org→   551 Broadway, Sonoma, CA 95476, US
---
Art Gallery Museum
Matisse "LIKE A NOVEL"
Museum Center Pompidou – Until Feb 22, 2021 Paris (France)
The Center Pompidou in Paris is dedicating an exhibition to the master of modern painting: Matisse, pairs and series. Few paintings, but all of them are dazzling masterpieces that tell how Henri Matisse confronted the creative process. His simultaneous approach to the same motif. Through frame variations. Drawing. Touch, and colors. In short, one of the most beautiful and surprising exhibitions of the Parisian cultural season.
In 1942, Henri Matisse declared: "The importance of an artist is measured by the quantity of new signs he has introduced into visual language. "Throughout his career, he is this artist. Like all great creators, he gives birth to worlds without equivalents. These new plastic signs he is calling for. His work, intended to upset the modern gaze. Expressed himself through a variety of techniques that he worked on tirelessly. Painting. Drawing. Sculpture. Illustrated books, and up to this singular invention. Rich in consequences on the artistic level. From a drawing in color, with the cut-out gouaches made at the end of his life.
Museum Center Pompidou→  Place Georges-Pompidou, 75004 Paris (France)
---
Art Gallery Museum
BOURDELLE IN FRONT OF BEETHOVEN
The Bourdelle Museum – Until Jan 21, 2021 Paris (France)
The Bourdelle Museum presents a brand new exhibition between sculpture and music. Entitled Bourdelle in front of Beethoven. The Bourdelle Museum will pay tribute to the 250th anniversary of the birth of Beethoven, born in 1770. An exhibition conceived after the sculptor's obsession with the great composer. Both for his music and for his imagery. Bourdelle thus produced more than 80 sculptures of the great master. As well as about twenty drawings. He did indeed consider Beethoven to be a father (he discovered him when he was not yet 20 years old). A brother, a double and a traveling companion. It took a whole artistic event to account for this analogy between the two artists.
The Bourdelle Museum→18, rue Antoine Bourdelle 75015 Paris (France) 
---
Art Galley
Georg Baselitz – Years later
Gagosian Gallery – Until Aug 08, 2020 Hong Kong (China)
Gagosian is here with another impressive art exhibit. Presenting years later. An exhibition of new paintings. And works on paper by Georg Baselitz, painter, sculptor. German graphic designer renowned for his figurative and expressive paintings. The art collection includes 13 large oil paintings. Baselitz performed using a "contact printing" technique. Using black and gold paint to create a striking contrast. The artist uses a stencil to make a bold but gently inverted silhouette on the canvas. The result not only highlights the use of the medium on imagery. But it also causes a feeling of freedom and unpredictability. A nod to the idea of the moving human framwork.
*
Gagosian Gallery – 7/F Pedder Building 12 Pedder Street Central, Hong Kong (China)
---
Art Gallery Museum
Barcelona Museum of Contemporary Art
Due to the current epidemic, you can find the virtual tour for an indefinite period. Barcelona Museum of Contemporary Art online- Barcelona (Spain)
Explore the MACBA's archives, made of more than 5,000 works by 986 artists. What's more, they've created a confinement diary where they are sharing content and experiences.
Since its inauguration in 1995. The MACBA has become a power player on the city's contemporary arts scene. 
---
Henri Matisse 
Due to the current epidemic, you can find the virtual tour for an indefinite period. The Moma presents 415 works online- New York (US)
Henri Matisse never stopped looking, in his own words. "the same things, which I may have achieved by different means". Celebrated both as an orchestrator of tonal harmonies. A designer capable of distilling a form to its essentials. He has long sought a way to unite color. The line in his work. The relationship between these two formal elements can be traced from ancient works such as dance. In which the side of the body of a dancer. Against fields rich in blue and green. Described in a single arc outline, with its late cuts. like The Swimming Pool. In which the artist discovered a way at the end of his life to "cut directly in bright colors".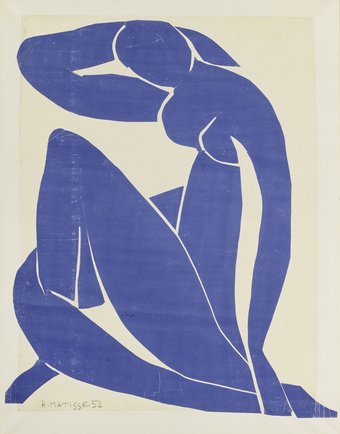 ---
Art Gallery Museum
Louvre Museum Online
Due to the current epidemic, you can find the virtual tour for an indefinite period – Paris (France)
Visit the museum's exhibition rooms and galleries, contemplate the façades of the Louvre…
Come along on a virtual tour and enjoy the view. Exhibition. The Advent of the Artist'. For its fifth season. The Louvre's Petite Galerie a space dedicated to art and cultural education. Is holding an exhibition titled 'The  Advent  of  the  Artist'. Discover artworks from Delacroix. Rembrandt or Tintoretto. Egyptian Antiquities. Collections from the Pharaonic period are displayed on the east side of the Sully wing. On the ground floor and 1st floor.
---
Art Gallery
MOMA Online
Due to the current epidemic you can find the virtual visit for an indefinite period – New-York (US)
You can view 129 artworks from MoMA's collection on Moma Online, including big-hitters like van Gogh's 'The Starry Night', Paul Cézanne's 'Still Life with Apples' and Rousseau's 'The Sleeping Gypsy'. What's more, they're grouped into categories such as contemporary art, Modernist art and Cubism. Making for fun, easy and informative browsing.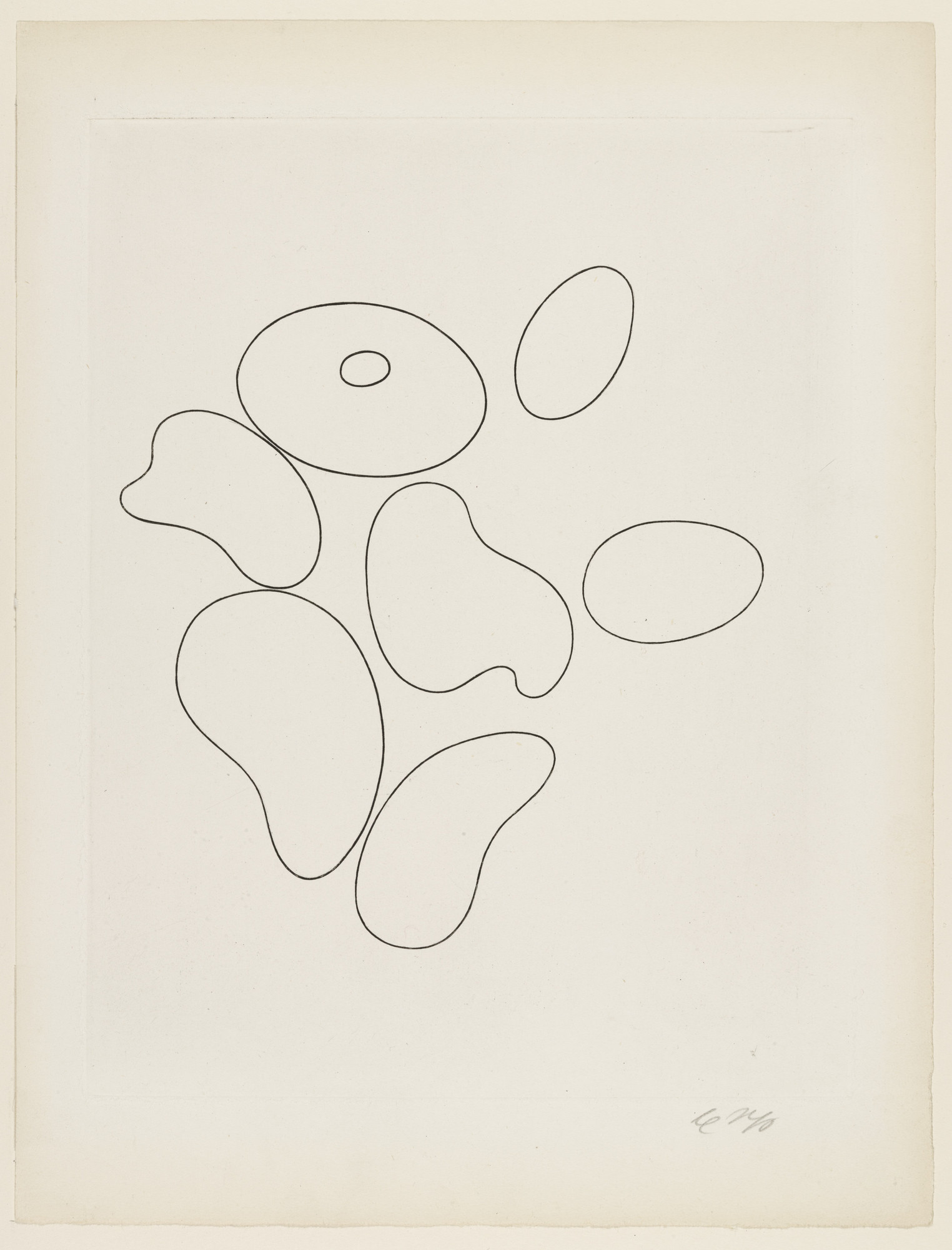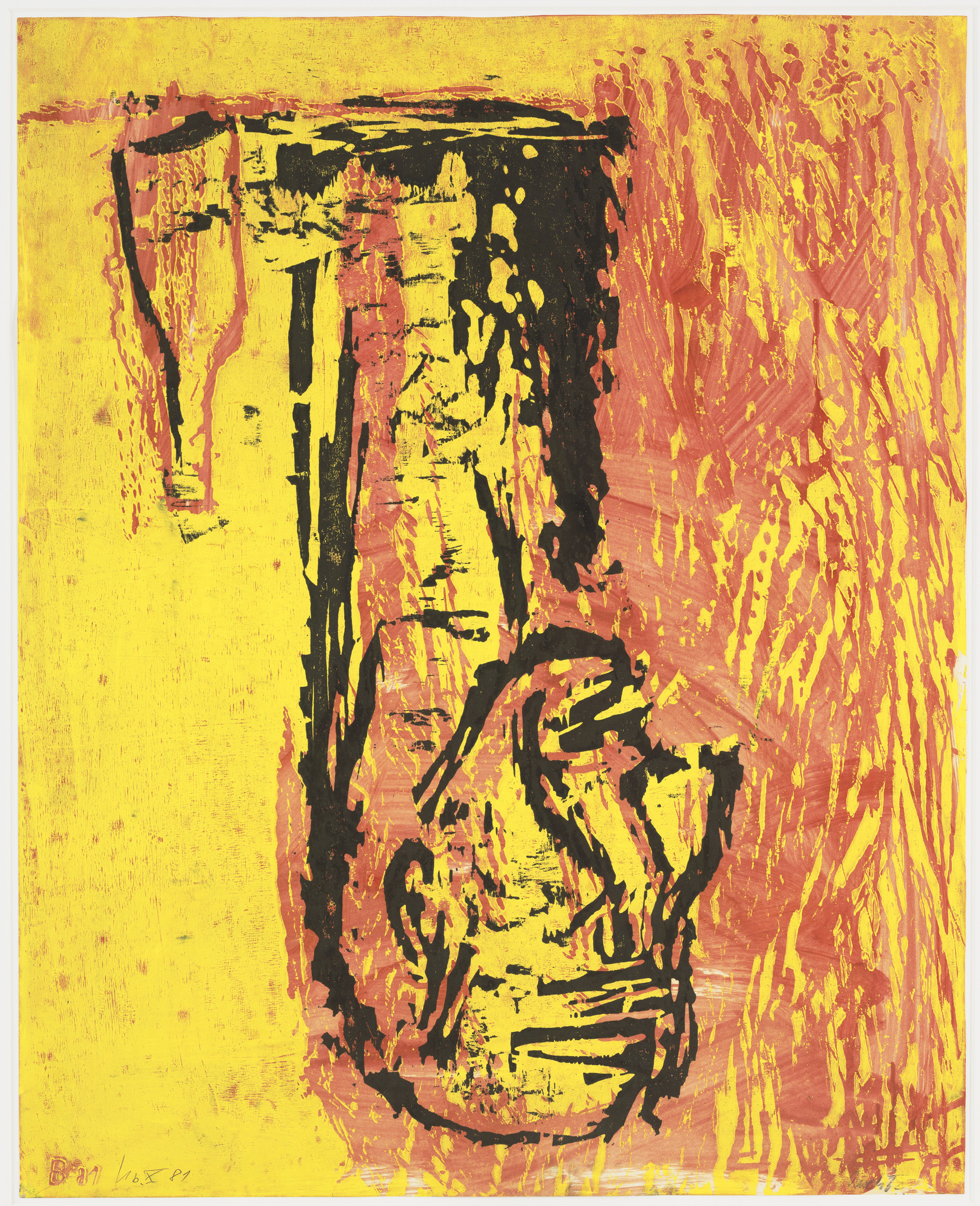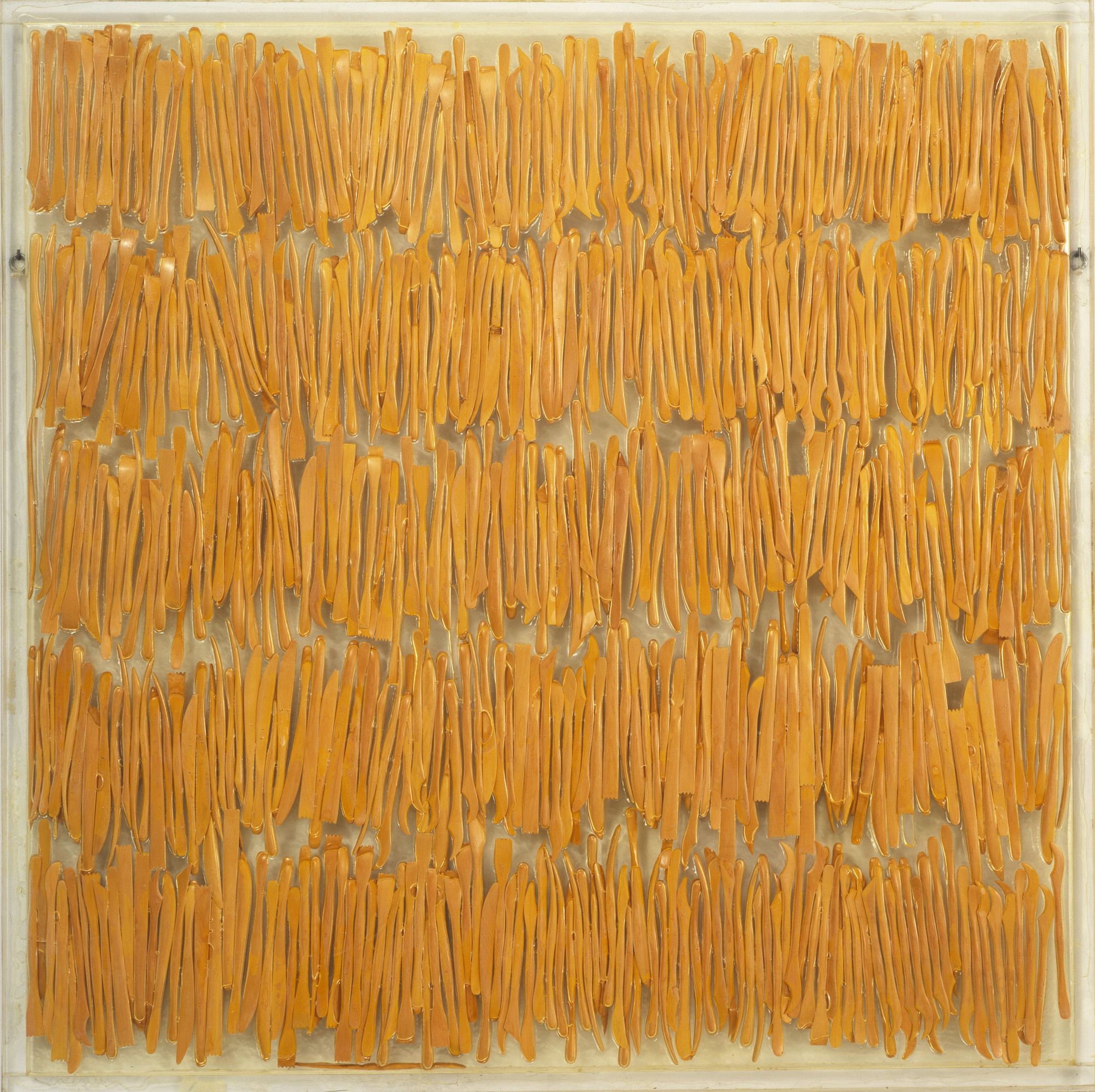 ---
Art Gallery
Keith Haring – Jean-Michel Basquiat 
Due to the current epidemic, you can find the virtual tour for an indefinite period. The National Gallery of Victoria (NGV) – Melbourne (Australia)
Yhe NGV has announced that virtual tours.  E-books, online galleries and children's activities are available online. In addition to the gallery's already large collection (which includes 75,000 works, 90% of which are are available online).
Visitors Who Missed Keith Haring | Jean-Michel Basquiat. Crossing Lines and Kaws. Companionship in the Age of Loneliness (an exhibition title that seems far too real now) is in luck. With the gallery announcing that both exhibitions. Are available as online tours. Free virtual tours are led by a curator. Giving those who may. Or may not have seen the exhibitions a new perspective.
---
Art Gallery Museum
FOR A DREAMER OF HOUSES
For a dreamer of houses, an imaginative and immersive exhibition. It explores the meaning of the spaces we inhabit and how they represent themselves. Our values and our desires. Discover more than fifty works from the DMA collection. In a variety of media that demonstrate the evocative power of objects. And domestic structures. The artists presented use forms derived from dwellings. Or furniture to investigate ideas such as belonging. Alienation. Fancy. Sex and body.
Gaston Bachelard.
The exhibition is based on the influential 1958 book by philosopher Gaston Bachelard. The poetics of space, and its organization correspond to five chapters. Who examine the psychological importance of houses. The main recent acquisitions, in particular the works of Alex Da Corte. Olivia Erlanger. EJ Hill. Francisco Moreno. Pipilotti Rist and Do Ho Suh, are highlighted in each section.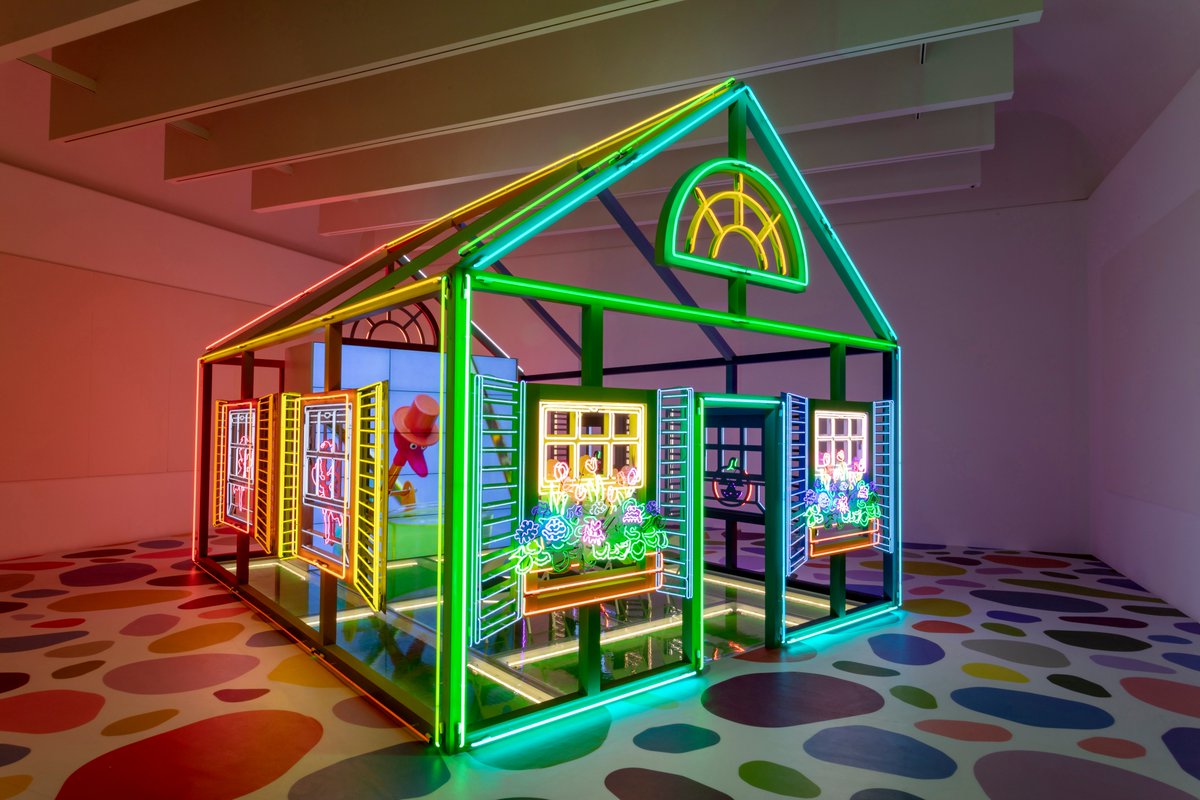 Dallas Museum of art – 1717 N Harwood St, Dallas, TX 75201, US
---
Art Gallery Museum
Pierres Soulages
Centre Pompidou – Until March 9, 2020 Paris (France)
2020 marks the centenary of Pierre Soulages. One of the greatest artists of our time. His pictorial production is impressive (over one thousand six hundred canvases). And accompanied by other creations, limited by their number
From the end of 1946, Soulages definitely broke with figurative representation. While questioning historical abstraction like that of Malévitch or Mondrian. Soulages chooses very young the color which carries in it all the others, black. He remains very attached to it, so much so that it contributes to its artistic identity.
Roman Art.
Major in his art. It is available, depending on the tools with which it is applied. On smooth or uneven surfaces. Which reveal a multiple and unsuspected light. With his attachment to the art of the origins and to Romanesque art. Soulages develops its creation outside of any styling group. According to a solitary and free approach. Its numerous exhibitions and publications. The multiple interviews of which bear witness to a forged work. In loyalty while remaining open to the unexpected.
Centre Pompidou – Place Georges-Pompidou, 75004 Paris (France)
---
Art Gallery Museum
Takis (Panagiotis Vassilakis)
MACBA. Museu d'Art Contemporani – Until April 19, 2020 Barcelona (Spain)
This is the first solo show in Barcelona for Greek artist Takis (Panagiotis Vassilakis). A pioneer in the creation of new artistic forms using invisible energies that surround us. Like magnetism and electricity. Takis was born in 1925 in Athens, where he passed away in August 2019. He developed greatly as an artist while living and working in Paris, London and New York.
MACBA – Plaça dels Àngels, 1 El Raval Barcelona 08001 (Spain)
---
Art Gallery Museum
Oscar Oiwa
Pacific Asia Museum – Until April 26, 2020 Pasadena (USA)
Find peace in chaotic dreamscapes. At the premiere of this solo exhibition from Oscar Oiwa. Which includes four large-scale surreal landscape paintings. Plus an 800-square-foot site-specific mural. Dreams of a Sleeping World. Using nothing more than a Sharpie (OK, actually about 120 of them). Oiwa and his four assistants have drawn dreamy illustrations. Onto the side of an inflated. White nylon dome at Pasadena's USC Pacific Asia Museum (it took them about two weeks to finish the work).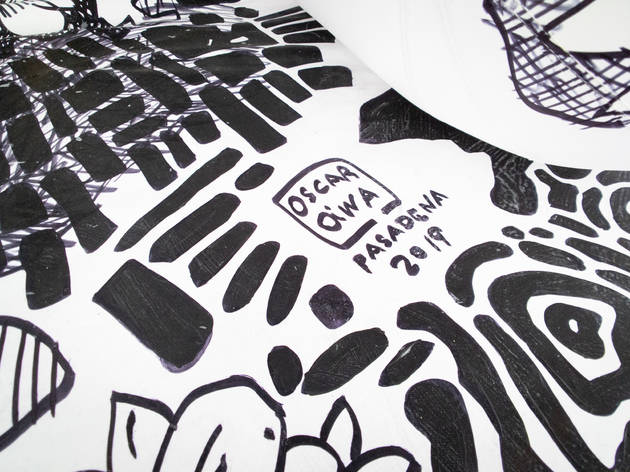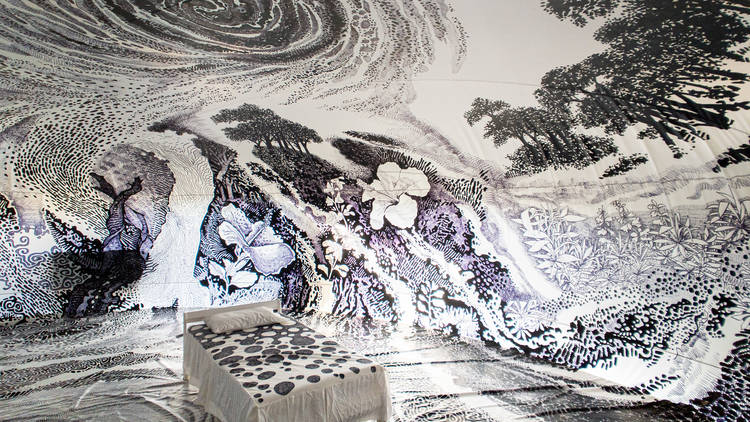 Pacific Asia Museum – 46 N Los Robles Ave, Pasadena, CA 91101, USA
---
Art Gallery Museum
Andy Warhol 
Tate Modern – March 12 to Sep 6, 2020 London (UK)
Warhol's famous for Campbell's soup and Marylin Monroe. But there's a lot more to the artist than that. In between the product placement and the slebs. Visitors to this show will be able to see his lesser-known portraits of black and Latinx drag queens and trans women. You can also get hair inspo from a display of Warhol's own amazing wigs. The pop master remains as popular as ever.
Tate Modern – Bankside London SE1 9TG (UK)
---
Art Gallery
Matisse & Picasso traces one of the most fascinating and turbulent friendships in the history of modern art. The two artists felt that the other was their only real competition. Throughout their lives. Each used the other to inspire them to reach new creative heights. Gathering more than 200 paintings. Sculptures. Drawings. Prints. Books and costumes from 40 international collections including the Picasso Museum. The Tate London and the Metropolitan Museum of Art. The exhibition begins with Picasso's arrival in Paris and his first meeting with the older and respected Matisse. It traces their relationship from curiosity to competition and finally. The respect. "No one has ever looked at Matisse's work as thoroughly as I have. And him to me. " Said Picasso on the death of his friend in 1954.
NGA – Parkes Pl Parkes Canberra 2600 (Australia)
---
Art Gallery Museum
Wangechi Mutu "The Facade Commission"
Metropolitan Museum of Art – Until Jan 12, 2020 New-York (USA)
For the first time since the Metropolitan Museum of Art was completed in 1902. The four niches on the facade of Fifth Avenue are used. The museum selected Wangechi Mutu for its inaugural façade commission. Born in Kenya, Mutu is based in Brooklyn, New York. She has a studio in Nairobi. Inspired by the caryatid ,. A motif that finds its roots in African and Western art. She filled the niches with four female figures. Then, bronze sculptures entitled The Seated I, II, III, and IV (2019). The works "engage in a critique of gender policy. Racial as sharp as it is poetic and fantastic. "
Metropolitan Museum of Art – 1000 Fifth Ave New York 10028 (USA)
---
Art Gallery
Dali & Picasso 
Vasili's III Palace – Until Jan 8, 2020 Moscow (Russia)
With the support of the Moscow Department of Culture. The collection of works by Salvador Dali and Pablo Picasso. Is exhibited at the Vasili III Palace. It is actually one of the oldest buildings in Moscow!
230 authentic masterpieces. With famous plots. As well as works from the end of the period are presented.
The exhibition is accompanied by a special program. Several conferences. 'Events dedicated to great artists.
---
Art Gallery
Art & Language Picasso's Guernica in the Style of Jackson Pollock (Essay II)
Sprovieri Gallery – 17 Jan 2020 to 13 March 2020, London
Sprovieri is proud to present Picasso's Guernica in the Style of Jackson Pollock (Essay II). The second collaboration of the gallery with Art & Language.
Picasso's Guernica in the Style of Jackson Pollock (Essay II). 1980-2019, is a large rectangular work on paper. Where the powerful and dramatic painting by Picasso Guernica. Is disguised as a Pollock-like painting. The work was not produced by means of the 'literal'. Use of Pollock's well known technique. It is rather a drawing in which drips. And spatters are represented or depicted. The drawing is made with Indian ink on 114 sheets of Teslin. Printed with essays and texts written by the artists themselves between 1980 and 2016.
---
Art Gallery
Georges MATHIEU
Gallery Perrotin – Until Dec 21, 2019 Hong Kong (China)
Rendez-vous à la galerie Perrotin. Rendez hommage au regretté artiste français Georges Mathieu. Lors de la première exposition consacrée à Hong Kong. Représentant le langage calligraphique des années 1950. Sous une forme totalement nouvelle. Les œuvres haut de gamme de Mathieu. Sont constituées de gestes véhéments. De lignes brisées. D'explosions de peinture et de couleurs très contrastées.
Gallery Perrotin – 50 CONNAUGHT ROAD CENTRAL, 17TH FLOOR – HONG KONG
---
Art Gallery
Shirin NESHAT
The Broad – Until Feb 16, 2020 Los Angeles (USA)
The retrospective of Broad. Covers 30 years of photo and video work by the artist of Iranian origin. Brand the first major exhibition of Neshat in the western United States. And the museum made him count, filling his galleries. On the first floor with more than 230 photos. Eight video installations that tackle the story. Politics and identity with austere elegance.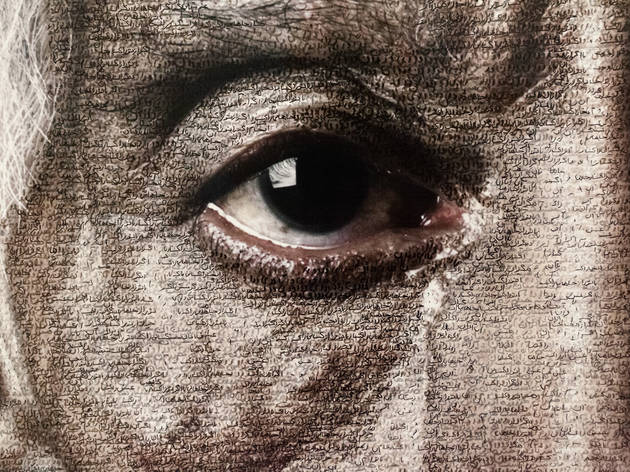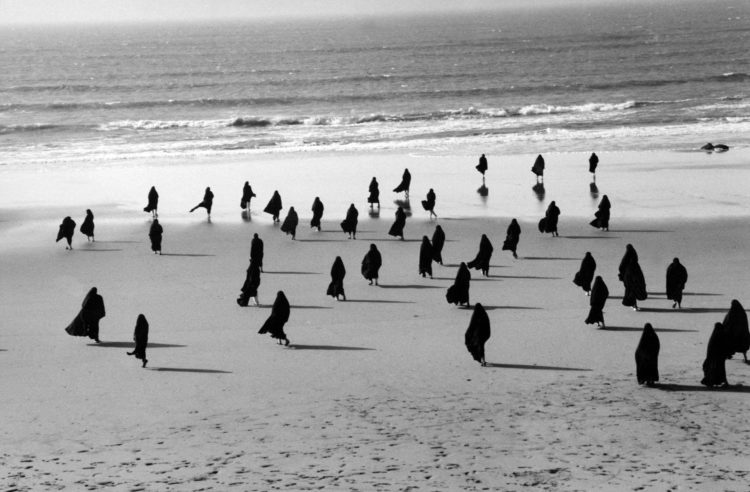 The Broad – 221 S Grand Ave, Los Angeles, CA 90012, USA
---
Art Gallery
Mario Merz
Palacio de Velázquez – Until March 29, 2020 Madrid (Spain)
The Reina Sofía Museum dedicates a retrospective to the Italian artist Mario Merz. Deceased, member of the group Turin Arte Povera. He died in 2003. The exhibition plunges the viewer into the Italian socio-political context of the 1960s and 1970s. When Merz, through his works. Made with raw or found materials. He was already questioning the established system. The role of individuals as social agents in a predetermined structure. Merz has returned to traditional forms almost ancestral. Including household objects. Animals and archaic constructions. Such as the igloo, with organic materials. Daily and symbolic. He sought to deepen the origin of society. As well as the traces of this life. Models in current times
Palacio de Velázquez –

 

Parque del Retiro, Paseo Venezuela, 2, 28001 Madrid, (Spain)
---
Art Gallery
Anselm Kiefer
White Cube Bermondsey – Nov 15, 2019 to Jan 26, 2020 London (England)
Anselm Kiefer. It is always a pleasure to see a new exhibition of this type. The painter, sculptor and installation artist. Creates cryptic works. Intelligent and convincing for more than four decades. A Kiefer business card is the use of found materials. So, that of various natural substances. Such as straw and sand. Inorganic color chips. Grey. Black. Moles and unexpected appear regularly in the works of Kiefer. In the past, have confronted German history and symbolism.
White Cube Bermondsey – 144-152, Bermondsey St, Bermondsey, London SE1 3TQ (England)
---
Art Gallery
Francis Bacon
Centre Pompidou – Until Jan 20, 2020 Paris (France)
This retrospective Francis Bacon. The second in Paris after the Grand Palais in 1971. More important since the exhibition of the Tate Gallery in London in 1985. Constitutes an event. Gathering a selection of 86 works. 79 paintings including 16 large on triptychs. 7 works on paper including 4 unpublished. Public and private collections. French and foreign. Auusi, this exhibition pays tribute to the one who has already been appreciated. The greatest English painter of the twentieth century.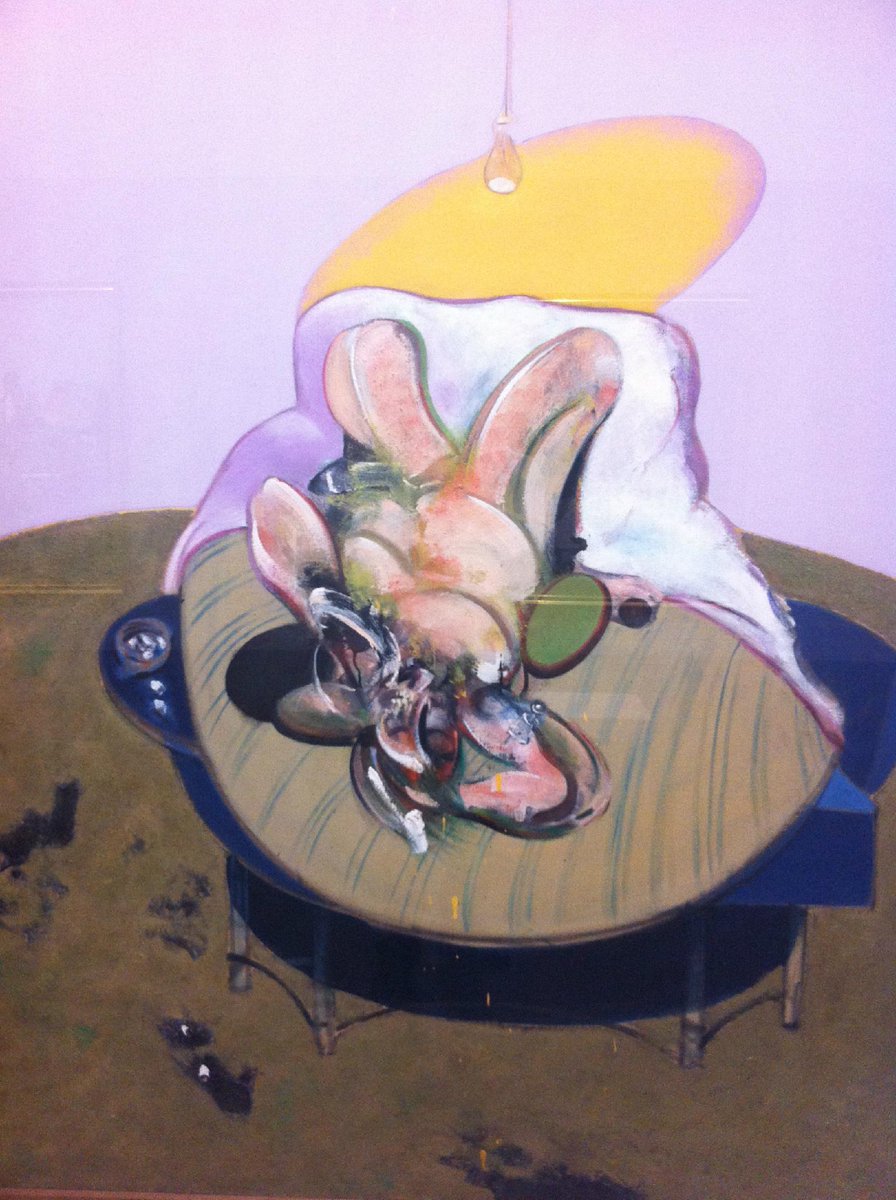 Centre Pompidou – Place Georges-Pompidou, 75004 Paris (France)
---
Art Gallery
William Blake (1757- 1827)
Tate Britain – Until Fev 20, 2020 London (England)
William Blake was a painter. Engraver and a poet. He created some of the most iconic images of British art. Radical and rebellious. He is an inspiration to visual artists. Musicians, poets and performers from around the world. His personal struggles. In a period of political terror and oppression. His technical innovation. His vision and political commitment. May have never been so relevant.
Tate Britain – Millbank, Westminster, London SW1P 4RG, England
---
Art Gallery
Zao Wou-Ki 
Gagosian Gallery – Until Oct 26, 2019 New-York (USA)
Gagosian is pleased to present. A series of paintings by the Chinese-born French artist Zao Wou-Ki (1920–2013). The exhibition pays homage to the close. Enduring friendship between Zao Wou-Ki and the Chinese-American architect I. M. Pei (1917–2019).
Throughout his career, Zao Wou-Ki merged Eastern. And Western aesthetic traditions in his paintings. Retaining technical elements of Chinese painting styles. While embracing European Modernism. As a student in China, he studied ink drawings and classical Eastern painting.
Gagosian Gallery – 976 Madison Avenue,New York,

ny

10075, USA
---
Art Gallery
David Nash
Gallery Lelong – Sept 05 to Oct 05, 2019, Paris (France)
David Nash explores the very essence of trees. Their materials and their symbolism. In their natural environment. Mostly known for his sculptures. Often using burnt wood. David Nash is working in 2D here. Producing simple forms with a strong expressive force. Having started his career as an artist and painter. David Nash accords great importance to colour. Related to details he observes in the landscapes. Here, red and black are the dominant colours in his works on paper.
Gallery Lelong –

 

13 Rue de Téhéran, 75008 Paris (France)
---
Art Gallery
Leonardo da Vinci's St. Jerome
The Metropolitan Museum of Art – Until Oct 06, 2019 New-York (USA)
This year marks the 500th anniversary of the death of Leonardo da Vinci (1452-1519). To pay tribute to this occasion. The Metropolitan Museum Of Art offers New Yorkers. A unique opportunity to see his unfinished masterpiece, St. Jerome Praying in the Wilderness. The work portrays one of the principal theologians of the early Christian Church. During his two-year stay as a hermit in the Syrian desert. It was not unusual for Leonardo to leave his works in an incomplete state. Since other interests – science. The design of weapons. The construction of a flying machine – often distracted him from his art. Saint Jerome still shows Da Vinci at the height of his powers.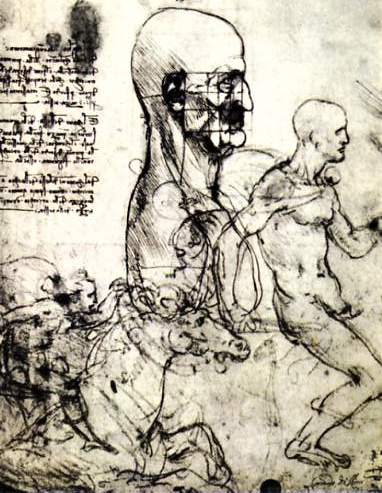 ---
Art Gallery
Adriana Varejão
Museum of Modern Art Aloísio Magalhães – Until Sep 08, 2019 Recife (Brasil)
With about 25 works quite representative of his career of more than 30 years. Adriana Varejão, carioca artist. Present at the Museum of Modern Art Aloisio Magalhães (MAMAM). In Recife, the show For a Cannibal Rhetoric. After visiting Salvador. The exhibition organized by Luisa Duarte arrives in the capital of Pernambuco. With some additional works. All produced between 1992 and 2016.
---
Art Gallery
Olafur Eliasson
Tate Modern – July 11 / Junuary 5, 2020 London (England)
In Eliasson's captivating installations you become aware of your senses. People around you and the world beyond.
Some artworks introduce natural phenomena. Such as rainbows to the gallery space. Others use reflections and shadows to play with the way. We perceive and interact with the world. Many works result from the artist's research into complex geometry. Motion patterns, and his interest in colour theory. All but one of the works have never been seen in the UK before.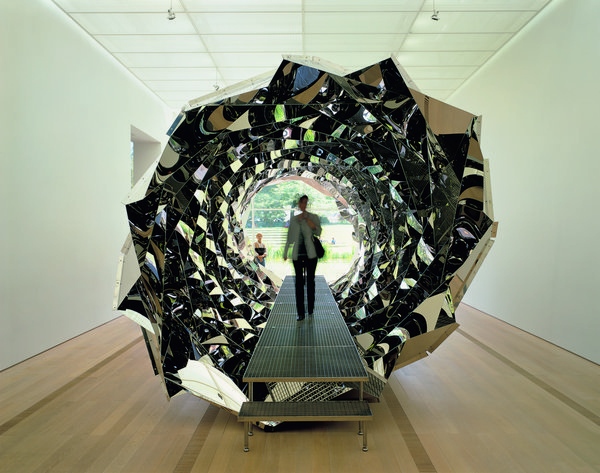 Tate Modern : Bankside, London SE1 9TG (England)
---
Art Gallery
Alexander Calder
NGV International – Until August 4, 2019 Melbourne (Australia)
It is no exaggeration to say that Alexander Calder has changed the face of modern art. Known as "the man who moved the sculpture". His gravity defying motives are immediately recognizable. In concert with the Montreal Museum of Fine Arts. The Victoria Museum of Fine Arts. Presents the first retrospective of Calder's work in an Australian public institution. Gathering over 100 works by the artist. Ranging from childhood works to three-dimensional wired portraits. Moving through mobiles and "stabiles" (anchored sculptures). With whom he made himself known. The heart of the exhibition will be an immersive canopy exhibition. The suspended mobiles of Calder, including "Jacaranda" (1949) and the flagship monument "Black Mobile with Hole" (1954).
NGV International – 180 St Kilda Rd, Melbourne VIC 3006, Australia
---
Art Gallery
Joan Mitchell / Jean-Paul Riopelle
Gallery Jean Fournier – Until July 20, 2019 Paris (France)
Joan Mitchell and Jean-Paul Riopelle, a couple that still fascinates today. Similarly, if their love story ended badly. When they meet in 1955 in Paris. He has painted for three years small rectangles of color that look like mosaics. She is still under the influence of the first generation of American abstract artists. Of which one of the most eminent figures remains Willem de Kooning. Both have very different universes. Riopelle's art is powerful and instinctive. While Mitchell's is much more cerebral and intellectual.
The Parian years.
Yet it would be naïve to think that these artists did not influence each other. Throughout their life together, advising and exchanging on their impressions. By bringing together some fifteen works. The exhibition gives us to see the reciprocal influence of these two artists. She focuses on their Parisian years. Period of their meeting and their first exchanges with Jean Fournier. We are pleased to find works deeply related to the history of the gallery. Like an oil on canvas realized in 1964 by Riopelle. A work exhibited during the inauguration of the space.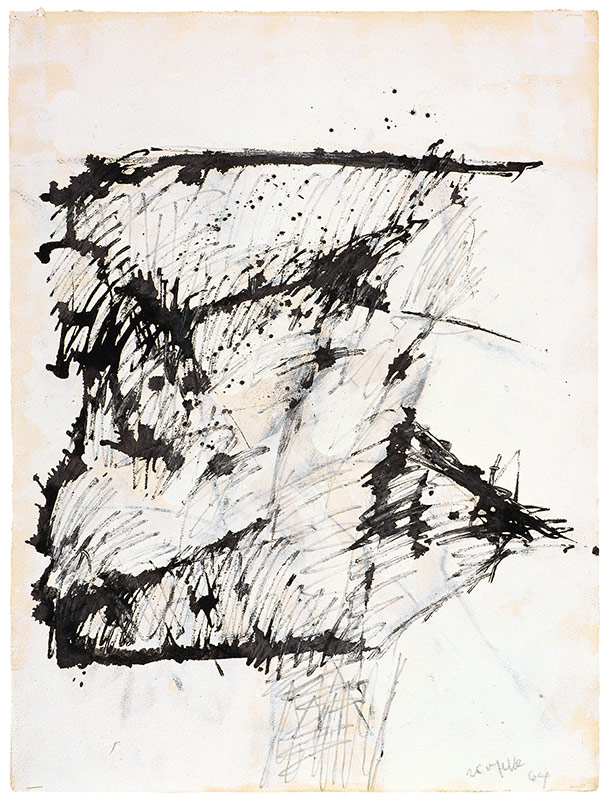 ---
Art Gallery
Lorenzo Quinn
Building Bridges, 2019 Venise Biennale – Until Nov 24, 2019 Venise (Italia)
In May 2019, during the 58th International Art Exhibition of 'Biennale de Venise 2019'. The monumental sculpture Building Bridges by Lorenzo Quinn. Will be installed in a basin adjacent to the entrance of the Arsenale. In the Castello District of Venice. Building Bridges is composed of six pairs of monumental 'stone' hands. Individually titled 'Help'. 'Love'. 'Friendship'. 'Faith'. 'Wisdom' and 'Hope'. The installation engages with the history of Venice. As a meeting point of international history and culture.
Laurenzo Quinn Building – Arsenale Nord – Bacini Di Carenaggio, Venise (Italia)
---
Art Gallery
Norman Reedus
Curator : HappenArt, Géraldine Beigbeder & Laurie Dolphin.
Gallery Maison Sophie Lacasse – May 28/June 29, 2019 Paris (France)
Norman Reedus is a multi-disciplined photographer, director, filmmaker, and actor. He is widely known for his current role as Daryl Dixon on AMC's The Walking Dead. Norman Reedus also has a successful new travel series. Ride with Norman featuring motorcycle road trips which is enter- ing its second season on AMC in 2017.
Norman has a deep passion for photography and has been taking photos throughout the en- tirety of his acting career. His photographs are beautiful and terrifying. Macabre and provoking. Alternately dark and sublime. The recurring theme in his images is making the disturbing beauti- ful. His work has been exhibited in Europe and in the United States. Berlin. Hamburg. New York City. San Francisco, and Los Angeles. His photographs have been published in a limited edition collector's volume titled The Sun's Coming Up…Like a Big Bald Head (Authorscape 2013).
Maison Sophie Lacasse – 33 Rue de Bellechasse, 75007 Paris, (France)
Curator : @happen_art, @geraldine.beigbeder, @lauriedolphin
---
Art Gallery
Cy Twonbly
Museum Brandhorst – Until May 31, 2019, München (Germany)
Cy Twombly returns to the top floor of the Museum Brandhorst with a new presentation. A retrospective  selection ranging from his early 1950's. paintings.Sculptures. Drawings and photographes to a work from his final series. Completed in 2011 shortly before his death. With more than 200 works. Half of wich will now be displayed. From different stages of his career at its disposal. The Brandhorst Collection contains the most significant survey of the artist's works enywhere in Europe.
Museum Brandhorst – Theresienstraße 35, 80333 München, Germany
---
Art Gallery
DYSFUNCTIONAL
Galleria Giorgio Franchetti alla Ca' d'Oro Palazzo Biennale Arte 2019 – May 8/Nov 24, Venise (Italia)
Carpenters Workshop Gallery, in partnership with the Lombard Odier Group. Are proud to present DYSFUNCTIONAL at Galleria Giorgio Franchetti alla Ca' d'Oro Palazzo on the Grand Canal during Biennale Arte 2019.
The exhibition will present works by established. And rising artists seeking to break the thin boundaries between art. Architecture and design. The site-specific works combine extraordinary craftsmanship. With strong artistic and emotional expression.
Italian masters
17 artists from the Carpenters Workshop roster. Have been invited to create a dialogue between the jaw dropping architecture of Ca' d'Oro. Its impressive collection of Italian masters. And the best of contemporary collectible design. To name a few, Atelier Van Lieshout. Studio Drift. Maarten Baas. Nacho Carbonell. Vincent Dubourg. Verhoeven Twins and Virgil Abloh, who recently joined the gallery.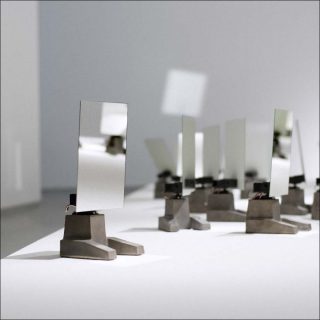 ---
Art Gallery
Nathan Sawaya
Buffalo Museum of Science – Until May 5, 2019 New-York (USA)
Named  one  of  CNN's  Top  Ten  'Global  Must-See  Exhibitions.  THE  ART  OF  THE  BRICK  exhibit  by  artist  Nathan  Sawaya. Is  a  critically-acclaimed  collection.  Of  inspiring  artworks  is  made  exclusively.  From  one  of  the  most  recognizable  toys  in  the  world.  The  LEGO®  brick.  From  child's  toy  to  sophisticated  art  form.  And  beyond,  the  world's  most elaborate display  of  LEGO  art.  Ever  features  original  pieces  as  well  as  re-imagined  versions  of  the  world's.  Most  famous  art  masterpieces  like  Van  Gogh's.  Starry  Night  and  Da  Vinci's.  Mona  Lisa  as  well  as  a  gallery  showcasing  an  innovative.  Multimedia  collection  of  LEGO  brick  infused  photography  produced  in  tandem.  With  award-winning  photographer Dean West.
---
Art Gallery
Edvard Munch
Bristish Museum – Until July 21, 2019 London (England)
Loneliness, anxiety, jealousy, fear and torment. Norwegian artist Edvard Munch (1863-1944). Probably wasn't much fun at parties. But he sure had a knack for art. This exhibition doesn't make for easy viewing. It's heavy, dour stuff that'll hang over you like a dark cloud.
But don't come here expecting a massive in-depth show of his iconic paintings. Tthis is all about his prints. Munch worked extensively with woodcuts. Lithographs and etchings, and the results are often lovely.
Colour.
Everything that's in Munch's paintings. Except for colour – is also in his prints. There are lovers whose bodies merge. Couples tearing themselves apart in separation. Solitary figures lost in unbearable anguish. Beautiful unattainable women. 'The Kiss' is filled with a naked lust that's almost Shockingly intense; the eyes of the lovers in 'Attraction I' are sunken and hollow; and '. The Scream' – yes, it's here, relax – is colourless. Stark and almost more haunted than the painted version.
British Museum – Great Russell St, Bloomsbury, London WC1B 3DG, England
---
Art Gallery
Urban Art Fair
Carreaux du Temple – Until April14, 2019 Paris (France)
First international fair of urban art. Urban Art Fair is the unmissable meeting place dedicated to the market of urban art. Since 2016, the three Parisian editions and the New York edition have each welcomed of 20,000 visitors. Bringing together an audience of enthusiasts, professionals. Collectors and amateurs come to discover the work of hundreds of international artists.
For this fourth year. Urban Art Fair wants to focus on the wealth of urban creation
Contemporary. His message carried universally within the public space.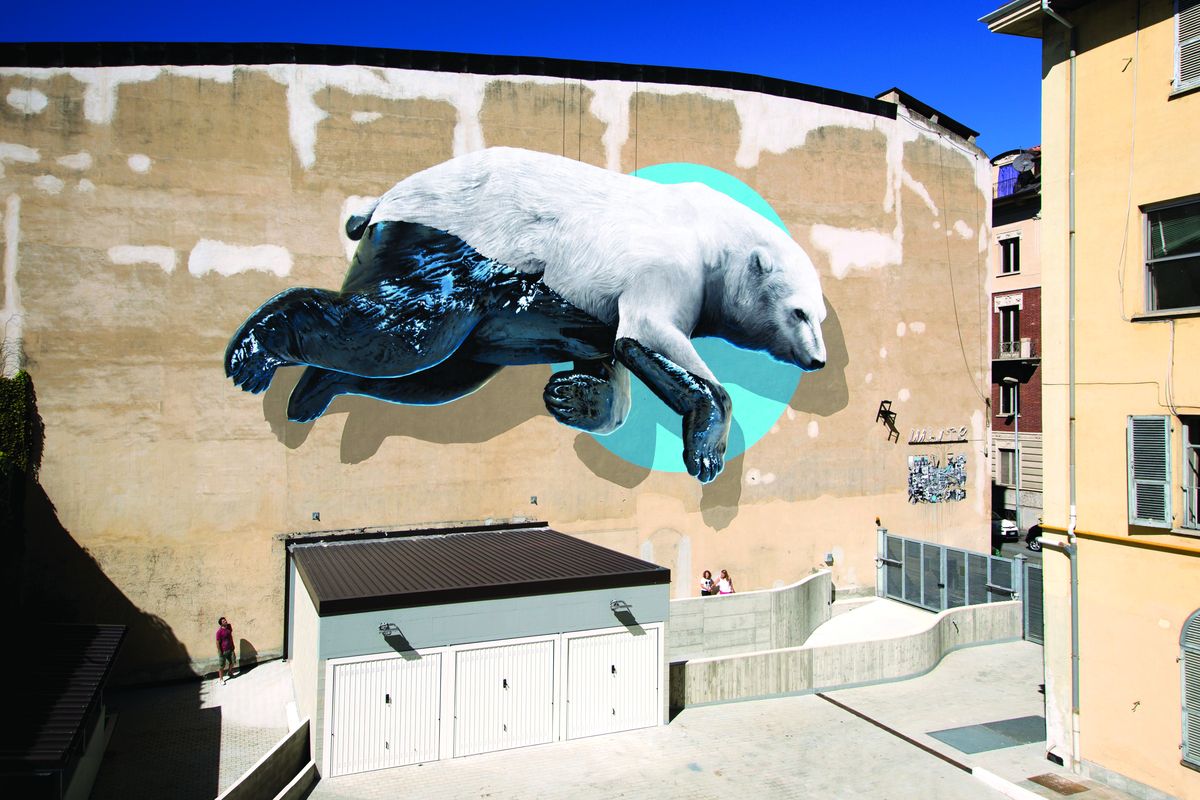 Urban Art Fair – 4, Rue Eugene Spuller 75003 Paris, France
---
Art Gallery
Art Basel Hong Kong 2019
Convention and Exhibition Centre – Until March 31, 2019 Hong-Kong (China)
Undeniably Hong Kong's biggest annual art even.  Art Basel returns on March 29 for its sixth edition. And three-day takeover of Hong Kong Convention Center. Featuring masterpieces and contemporary artworks from 242 leading international galleries. People from all walks of life. From first-time visitors to A-List celebrities. Be on the lookout for regulars like Leonardo diCaprio. David Beckham – converge in Wan Chai. To make a turn at Art Basel to admire and discover weird and wonderful works. While it's literally impossible to check out every piece of artwork. The fair is never boring.
Art Basel 2019 – 1 Expo Drive, Wan Chai, Hong Kong (China)
---
Art Gallery
Erwin Wurm
König Galerie – Until April 21, 2019 Berlin (Germany)
With The Serious Life of a Ridiculous Man KÖNIG GALERIE. Is pleased to present Erwin Wurm's first solo exhibition at the gallery. It is also the artist's first solo presentation in Berlin since Bei Mutti at Berlinische Galerie in 2016.
The title of the exhibition refers directly to the artist's legendary retrospective The Ridiculous Life of a Serious Man. The Serious Life of a Ridiculous Man at Deichtorhallen Hamburg in 2007. And in his opinion, the world has become no better since then.
---
Art Gallery
Vivian Maier (the color work)
Les douches The Gallery – Until March 30, 2019 Paris (France)
One of photography's truths is that the best street photographers learn to be invisible or. At the very
least, to convince themselves that they are. Over the years, I've walked the streets with Henri CartierBresson. Garry Winogrand. Tony Ray-Jones. Diane Arbus. Lee Friedlander, Tod Papageorge, and some of today's younger shooters. Gus Powell. Melanie Einzig. Ben Ingham, and Matt Stuart. And we have all developed our own sleight-of-hand street act. We dodge, feint, twirl, two-step, and eye-shift our way through crowds and rallies. Along avenues and backstreets. In parks and on beaches. Anywhere that ordinary life draws our attention and desire. It is our invisibility that helps us get away with stealing fire from the gods.
Les douches The Gallery – 5 Rue Legouvé, 75010 Paris (France)
---
Art Gallery
Julie Béna
Contemporary Art Museum of Bordeaux – Until May 05, 2019 Bordeaux (French)
The opening exhibition of Satellite 2019 by French artist Julie Béna presents a sculpture (Flexibility, 2015). And a new film (Anna & the Jester in Window of Opportunity, 2019). Which, through storytelling and the use of animation. Brings to life characters that otherwise would remain anonymous and inanimate.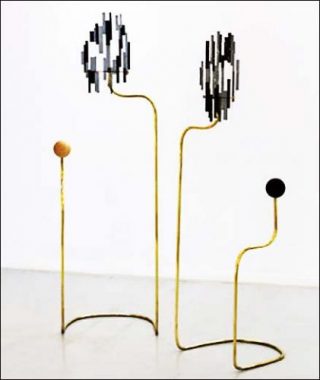 Musée Art Contemporain de Bordeaux – 7 Rue Ferrere, 33000 Bordeaux (France)
---
Art Gallery
Antony Gromley
Le Gallerie Degli Uffizi – Until May 26, Florence, (Italy)
This exhibition is intended as a form of adventure that invites both physical and imaginative participation. The body in Gormley's work is not a protagonist in a narrative. Nor an ideal, a portrait or a memorial. It is the body in and as space.
Early experimental sculptures, objects and drawings. Often made using his own body as a primary tool, material and subject. Are brought together with large scale environments made especially for the RA. Using organic. Industrial and elemental materials, such as iron. Steel. Lead. Seawater and clay. The solidity and certainty of sculpture is put to the test. Acknowledging entropy, disintegration. The experience of disorientation. Our understanding of matter itself is under scrutiny. What it means to have a body. When every 'thing' is essentially space and energy.
Le Gallerie Degli Uffizi – Piazzale degli Uffizi, 6, 50122 Firenze FI, Italy
---
Art Gallery
Pierre Bonnard
Tate Modern – Until May 06, 2019 London (England)
This is the first major exhibition of Pierre Bonnard's work in the UK. Since the much-loved show at Tate 20 years ago. It will allow new generations to discover Bonnard's unconventional use of colour. While surprising those who think they already know him.
Born 1867. Bonnard was, with Henri Matisse. One of the greatest colourists of the early 20th century. He preferred to work from memory. Imaginatively capturing the spirit of a moment. And expressing it through his unique handling of colour and innovative sense of composition.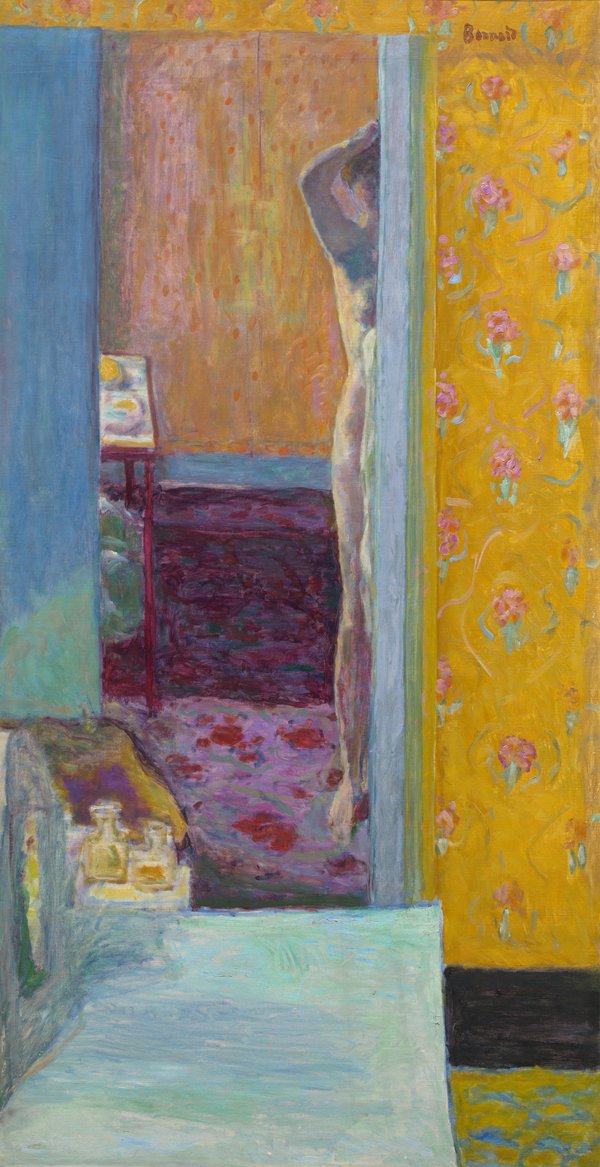 Tate Modern – Bankside London SE1 9TG
---
Art Gallery
JAUME PLENSA
Macba – Until April 22, 2019 Barcelona (Spain)
This solo exhibition of Jaume Plensa at MACBA. Offers a broad overview of the work of one of the Catalan sculptors. With the widest international profile. Awarded the National Visual Arts Prize of the Generalitat (1997). The Velazquez Prize for Visual Arts of the Ministry of Education. And Culture (2013) and the City of Barcelona Prize (2015). Among others, he is recognised worldwide for his public works in cities such as Chicago. London. Montreal. Nice. Tokyo. Toronto and Vancouver.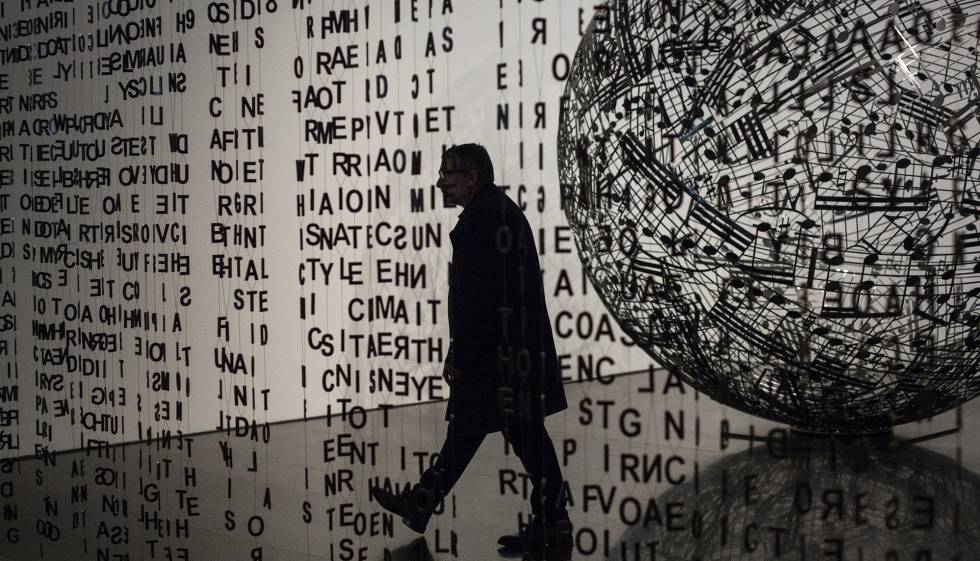 Macba – Plaça dels Àngels, 1, 08001 Barcelona, Spain
---
Art Gallery
David Goldblatt
Museum of Contemporary Art (MCA) – Oct 19 / March 03, 2019 Sydney (Autralia)
David Goldblatt was internationally renowned for documenting South Africa's people. And turbulent history with a quiet determination and unflinching sense of what is right and just, and what is not.
Capturing seven decades of his work. David Goldblatt: Photographs 1948–2018features. His compelling portrayal of the rise and dismantling of Apartheid. This Sydney-exclusive exhibition includes. His striking key black-and-white and colour photographic series. As well as never-before-seen material from his personal archive.
This exhibition, exclusive to Sydney. Will be the largest retrospective of Goldblatt's work in the region and marks the photographer's final project before his death.

MCA – 140 George St, The Rocks NSW 2000, Australia
---
Art Gallery
Charlotte Salomon – (Berlin, 1917 – Auschwitz, 1943)
Monestir de Pedralbes – Until Frb 17, 2019 Barcelona (Spain)
Charlotte Salomon's life was short but intense. Marked by love. Death and a family history of suffering. Art was a refuge where she could overcome the past. And come to terms with a present that saw her being deported to Auschwitz. Where she would die in 1943. The Monastir de Pedralbes, continuing its commitment to resarch and disseminating information. On silenced women. Gives a voice to this Jewish artist. And the time she lived in, with some of the 782 gouaches that make up her 'Life? Or theatre?'
Monestir de Pedralbes – Baixada del Monestir, 9, 08034 Barcelona, Spain
---
Art Gallery
Vanessa Safavi
The Approach Gallery – Until Feb 10, 2019 London (Engand)
The Breeder participates at Condo London 2019, hosted at The Approach, with a presentation of works Vanessa Safavi.
Vanessa Safavi uses the conceptual systems of language. And a personal narrative to explore in her work the experience of the dearticulated body. Questioning the relationship between the brain and the flesh. Her work recalls the weakness of our bodies and also. The poetry that emerges from them. She employs the modernist idiom of geometric abstraction. And the fluorescent-flavoured vernacular of contemporary pop culture. Delineating a landscape where both languages are spoken fluently. Silicone is a recurrent medium in her works. As the artist is interested in its materiality and is fascinated. By its analogy with the human body and skin.
Vanessa Safavi (1980) is Swiss-Iranian and she lives and works in Berlin.She has been awarded the Luci d'Artista award in Turin (2013).
The Approach Gallery – 47 Approach Rd, London E2 9LY, England
---
Art Gallery
Paula Rego
Musée de l'Orangerie – Until Jan 14, 2019 Paris (France)
The only female artist to be part of the London Group. Paula Rego set herself apart with her highly figurative. Literary, incisive and unusual work.
Born in Lisbon in 1935. Paula Rego left Portugal and Salazar's oppressive dictatorship. As an adolescent to study in London. Where she has now lived for over fifty years. As a student at the Slade School of Arts. She rubbed shoulders with the likes of Francis Bacon. Lucian Freud. Frank Auerbach and David Hockney.
Dark narratives. Ser paintings seem to be taken from a cruel tale. And evoke the female condition in strange scenes. Going against social codes. "My favourite themes are power games and hierarchies. I always want to turn things on their heads. To upset the established order, to change heroines and idiots".
Musée de L'Orangerie – Jardin Tuileries, 75001 Paris
---
Art Gallery
Julio Le Parc 1959
The Met Breuer – Feb 24, 2019 New-York
Mounted on the occasion of the artist's 90th birthday. This survey constitutes the first solo exhibition in a New York museum of this mid-century Argentinian modernist. Whose Op-y. Pop-y geometric abstractions evoked a sense of movement through the repetition. And sequencing of varied motifs. He was also a pioneer of kinetic art. A role most notably represented here by an immersive psychedelic installation from 1962 titled. Continual Light Cylinder.
The Met Breuer – 945 Madison Ave, New York, NY 10021, USA
---
Art Gallery
M. C. ESCHER (1892-1972)
National Gallery of Victoria – Until Apr 07, 2019 Melbourne (Australia)
The National Gallery of Victoria is bringing a world-first exhibition of works by MC Escher to Melbourne this summer. Between Two Worlds | Escher X nendo will feature more than 160 prints and drawings from the renowned Dutch artist. As well as an immersive Escher-inspired environment created by Japanese design studio Nendo.
We can't wait to see how they'll respond to Escher's most iconic image. The physically impossible, Hogwarts-esque staircases.
Escher rose to prominence in the 20th-century art world for his mind-bending and mathematically complex works like. 'Hand with Reflecting Sphere'. 'Relativity' and 'Balcony'. Though he considered himself to have little mathematical ability. Sis art has become iconic for its seamless tessellation, warped perspectives and impossible objects. Like endless, connected staircases and mirrored self-portraits.
National Gallery of Victoria – 180 St Kilda Rd, Melbourne VIC 3006, Australia
---
Art Gallery
Nick Cave
Carriageworks Gallery – Until March 03, 2019 Sydney (Australia)
American artist Nick Cave – not to be confused with the Australian singer-songwriter. Is bringing 16,000 wind spinners, 24 chandeliers, 10 miles of crystals. Thousands of ceramic birds and one crocodile to Sydney. Cave's Until is a mammoth new installation work coming to Carriageworks from November 23 2018. It will be open until March 2019. So you've got plenty of time to explore every nook. And cranny of this extraordinarily detailed, opulent, kitschy world.
Cave is best known for his 'soundsuits'. Brightly colourful, full-body costumes covered in noise-making materials. Made of everything from dyed human hair to plastic buttons. He made his first soundsuit in 1992. As a response to the Rodney King bashing. And in late 2016 brought a herd of horse-shaped soundsuits to Carriageworks for a memorable performance parade.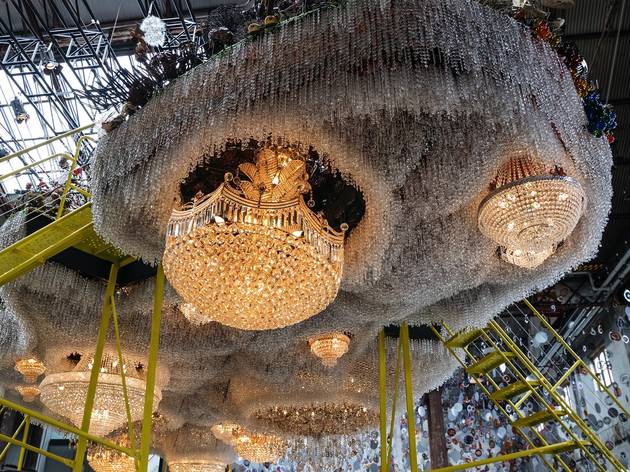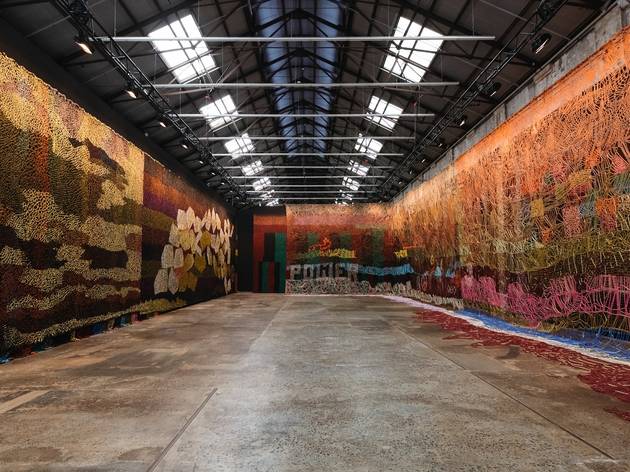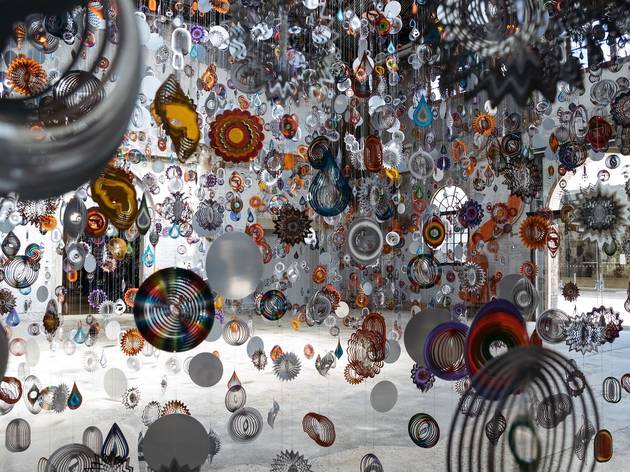 Carriageworks – 245 Wilson St, Eveleigh NSW 2015, Sydney, Australia
---
Art Gallery
Peter Kogler
Chiostro Del Bramante – Until May 05, 2019 Rome (Italy)
The Chiostro del Bramante in Rome presents Dream. Arte incontra i sogni, an enchanting exhibition of works of art on the theme of dreams. Guides the viewer through a "physical, surreal, mental and dreamlike journey". Through site-specific installations by great artists. From 29 September to 5 May 2019. The Austrian artist Peter Koger, whose mesh of stripes. And knotted lines distorts the space and leaves the viewer almost stunned. Whose mesh of stripes and knotted lines distort the space. And leave the viewer almost stunned.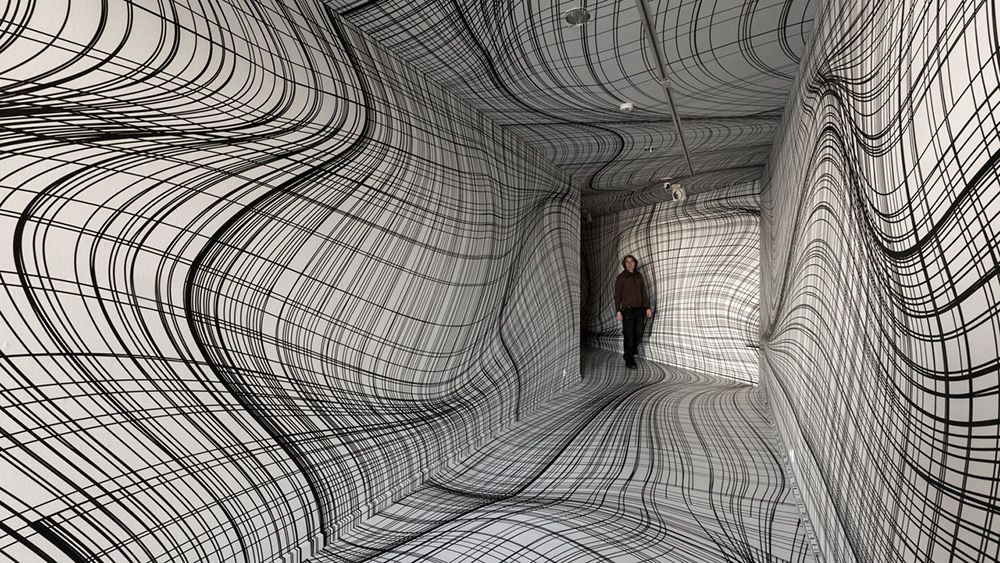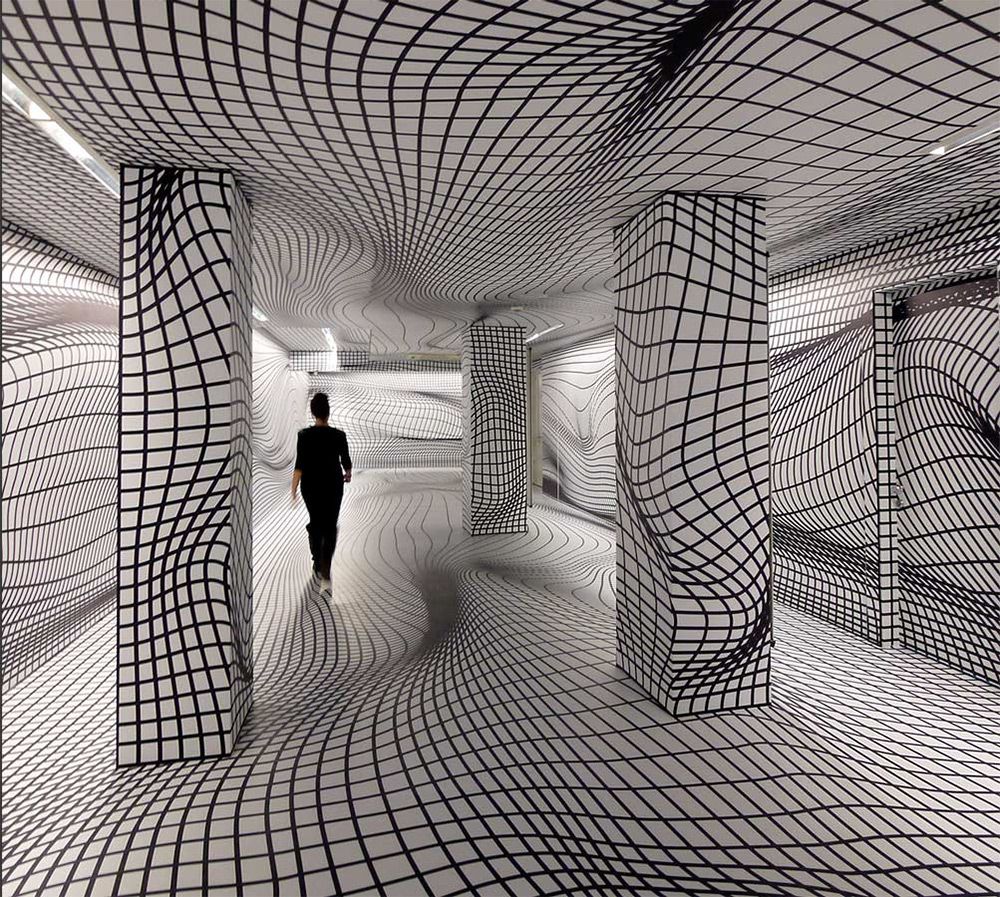 Chiostro Del Bramante – Arco della Pace, 5, 00186 Roma RM, Italy
---
Art Gallery
Fredy Alzate
Cultural Center of Medellín – until Feb  03, 2019 Medellin (Colombia)
The "Contingents" exhibition was inaugurated at the Cultural Center of the Bank of the Republic of Medellín. Inhabiting the border "of the Antioquian artist Fredy Alzate. A monographic exhibition that is part of the "Destacados" chapter of Imagen Regional. The emerging art promotion program of the Banco de la República. Which seeks to highlight the career of artists. Who have forged their careers in cities other than Bogotá. The center of the national plastic par excellence.
 Cultural Center of Medellín –  Cra. 52, Medellín, Antioquia, Colombia
---
Art Gallery
Not Vital
Galeria Nara Roesler –  Until Jan 19, 2019 São Paulo (Brasil)
Galeria Nara Roesler, São Paulo is pleased to present Not Vital. Saudade [Longing], solo exhibition by the Swiss artist. That brings a slice of his vast and renowned production. The sculptures and drawings featured in the show highlight. Sis particular knack for decontextualizing. Reconfiguring and relocating cultural symbols and fragments.
The various worlds contained in Vital's work derive from his life experience. He was born in 1948 in Sent, Switzerland. At 18 he moved to Paris; a little later. To Rome; and to New York, in 1976. Since then, he has traveled incessantly to the four corners of the world. Having lived and worked periodically in Agadez (Niger). Lucca (Italy). Beijing (China). Patagonia (Chile) and Rio de Janeiro (Brazil).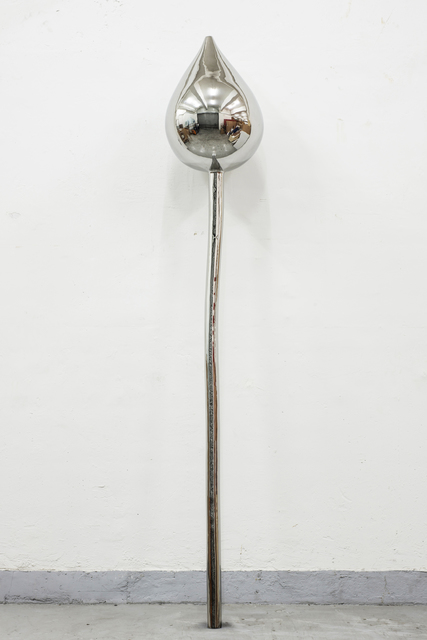 Galeria Nara Roesler –  Av. Europa, 655 – Jardim Europa, São Paulo (Brasil)
---
Art Gallery
Luis Camnitzer
Museo Reina Sofía – Until March 04, 2019 Madrid (Spain)
This retrospective offers a global. Contextualised view of Luis Camnitzer's multi-faceted work. Spanning nearly sixty years. As an essayist. Art critic. Curator. Teacher. Lecturer and a creator of objects, actions and musical compositions, Camnitzer focuses on art's transformative capacity. Viewing it essentially as a product of reflection. His practice, whether it be artistic. Or through his essays or teaching. Is defined by its approach to the controversial issues of our times.
the criticism of art-commodity, the demystification. And obsolescence of the role of the artist in consumer society. The strategies power uses to impose its logic and perpetuate its control. Or the capacity of neoliberal societies to turn education. Into an instrument of propaganda and thus render it irrelevant. All through the signifying role of language. With its ambiguities and arbitrariness. And images' power to evoke. With these tools Camnitzer seeks to awaken the active participation. Of the viewer and their involvement in the artistic process.
Museo Reina Sofía – Calle de Santa Isabel, 52, 28012 Madrid, Spain
---
Art Gallery
Do Ho Suh
Frist Center for the Visual Arts – Until Jan 06, 2018 Tennesse (USA)
Artist Do Ho Suh. Creates astonishingly detailed and lyrical sculptural installations. That alter perceptions of built environments and how the body relates to space. The centerpiece of this exhibition will be his Specimen Series. Which explores details of Suh's domestic existence such as light switches. Door handles, electric panels and appliances taken from his living spaces. And recreated in fabric. By isolating these objects. Suh invites the viewer to reflect on their everyday interaction with the seemingly mundane.
Frist Center for the Visual Arts – 919 Broadway, Nashville, TN 37203
---
Art Gallery
"Gutai" Group
Hauser & Wirth Gallery – Until Dec 22, 2018 New York (USA)
The work of Gutai.  The postwar, Japanese neo-avant grade group that roughly coincided with Abstract Expressionism. Pop Art and Minimalist in the US.  Has been shown in several NYC exhibits over the years since the Guggenheim staged. The first major revival of the movement in 2013. This one at Hauser & Wirth's uptown space will put you up close. And personal with paintings and sculptures by Gutai's major players.
Hauser & Wirth Gallery – 32 East 69th Street New York 10021 USA
---
Art Gallery
Franz West
Museum Centre Pompidou – Until Dec 10, 2018 Paris (France)
A retrospective of Austrian artist Franz West at the Centre Pompidou in Paris. Begins where most biographical tales perhaps should – with his mother. Emilie West. Born to a well-to-do Viennese Jewish family. She espoused communist ideals and the artist's father, Ferdinand Zokan, a Serbian coal merchant. The family lived in a public housing complex. Out of which Emilie ran a private dental practice. Her clients included many artists and poets. Among them Reinhard Priessnit. A poet and theorist who would give the name Paßstücke (Adaptives). To West's most iconic series of sculptures. This early contact with Vienna's artistic milieu. Would have a profound impact on the young West's later career. As would the sounds of whirling drills. And the image of his mother creating white and pink moulds of teeth from plaster and resin.
Centre Pompidou–  Place Georges-Pompidou, 75004 Paris (France)
---
Art Gallery
Pieter Bruegel (1525-1569)
Kunsthistorisches Museum – Until Jan 13, 2019 Vienna (Austria)
Pieter Bruegel the Elder was a much sought-after artists even during his lifetime. Which is why his works achieved unusually high prices at the time. On the occasion of the 450th anniversary of his death. The Kunsthistorisches Museum Vienna dedicates a special exhibition. To the most important Flemish painter of the 16th century. It is the world's first major monographic show on his work. Only just over forty paintings. And sixty prints by the master remain in existence today. With 12 panel paintings, the Kunsthistorisches Museum Vienna owns. The world's biggest collection of Bruegel paintings. That is also mostly because the Habsburgs prized. The quality and originality of Bruegel's imagery as early as the 16th century. And went to the effort of acquiring famous. Prestigious works by the artist.
Kunsthistorisches Museum –  Maria-Theresien-Platz, 1010 Wien, Austria
---
Art Gallery
Andy Warhol "Shadows"
Dia Art Foundation – Oct 26 / Dec 15, 2018 NY (USA)
Created between 1978 and 1979. Shadows is one of Andy's most abstract and enigmatic pieces. Consisting of variously colored silk screened. Canvases hung edge-to-edge in a site-specific installation. Some 102 paintings were produced in all. Though the total number of panels varies from one location. To the next, depending on the dimensions of a given space. Each silk screen is limited to a palette of two contrasting colors. While the picture itself—which flips between positive. And negative—comes from the same photo of the eponymous subject taken at Warhol's Factory studio. Taken together, Shadows resembles a film strip capturing an indeterminate play of light.
Dia Art Foundation –  535 W 22nd St, New York, NY 10011, USA
---
Art Gallery
Biennale of Australian Art
Art Gallery of Ballarat – Until Nov 6, 2018 Melbourne (Australia)
This will be the first year Ballarat has played host to this brand new art biennale. But we feel that we can already confidently declare it. The daytrip of every Melbourne art lover's dreams. The only problem might be that it could take you a little more than a day to get around all of Ballarat. And take in the works from more than 150 artists. across three different "villages". Much like a European biennale. The Biennale of Australian Art will properly take over Ballarat. With 14 different venues playing host to artworks.
Art Gallery of Ballarat – 40 Lydiard St N, Ballarat Central VIC 3350, Australie
---
Art Gallery
Saul Leiter
Fundación Foto Colectania – Until Oct 21, 2018 Barcelona (Spain)
This exhibition is dedicated to the work of American artist Saul Leiter. Who was one of the early adopters of working with colour photography. Leiter combined photography and painting his whole life. And he was still painting daily until he died in November 2013 at the age of 89. But the camera was the medium that helped him. Capture and interpret live in New York City in many-layered compositions. As well as intimate scenes as nobody had done before. Leiter also played an important role in the formation of the New York school of photography in the 1940s and 1950s.
Fundación Foto Colectania – Passeig de Picasso, 14, 08003 Barcelona (Spain)
---
Art Gallery
Hilma af Klint
Guggenheim Museum – Oct 12 / Apr 23, 2018 New York (USA)
Hilma af Klint (1862–1944) was a pioneer of abstract painting, though admittedly. Something of an accidental one. Although she produced purely non-objective paintings. Well before the likes of Vassily Kandinsky or Kasimir Malevich. She created them as part of her involvement in occult and mystical practices. That sought contact with the spirit realm. When Klint did exhibit. She mostly showed conventional portraits and landscapes. Nonetheless, there's no denying that the Swedish artist anticipated one of the most important aesthetic revolutions in 20th-century art. This show takes the measure of her singular artistic achievement.
Guggenheim Museum – 1071 5th Ave, New York, NY 10128, USA
---
Art Gallery
Yasumasa Morimura
Japan Society – Oct 12 / jan 13, 2019 New York (USA)
Often referred to as the Cindy Sherman of Japan. Yasumasa Morimura has put a gender-bending spin on a photographic genre. That might be called performative self-portraiture. Staged entirely for the camera His work is a form of drag that involves elaborate customs and sets to deconstruct icons of pop culture and art history—and. Very often, the overlap between the two. Famous paintings and photos are the grist for his work. Which channels Marilyn Monroe. Che Guevara. Frida Kahlo and Vincent Van Gogh, among many others.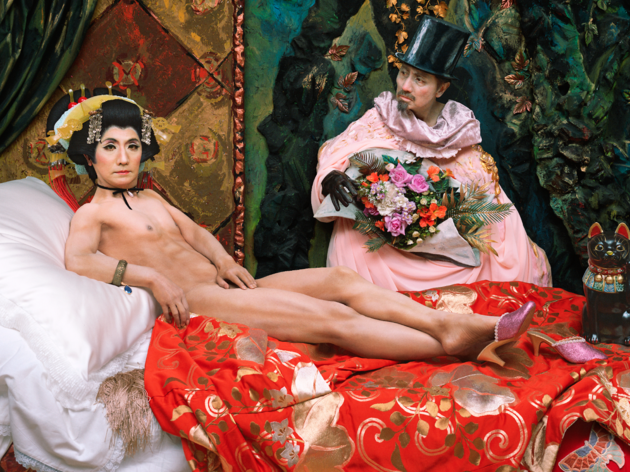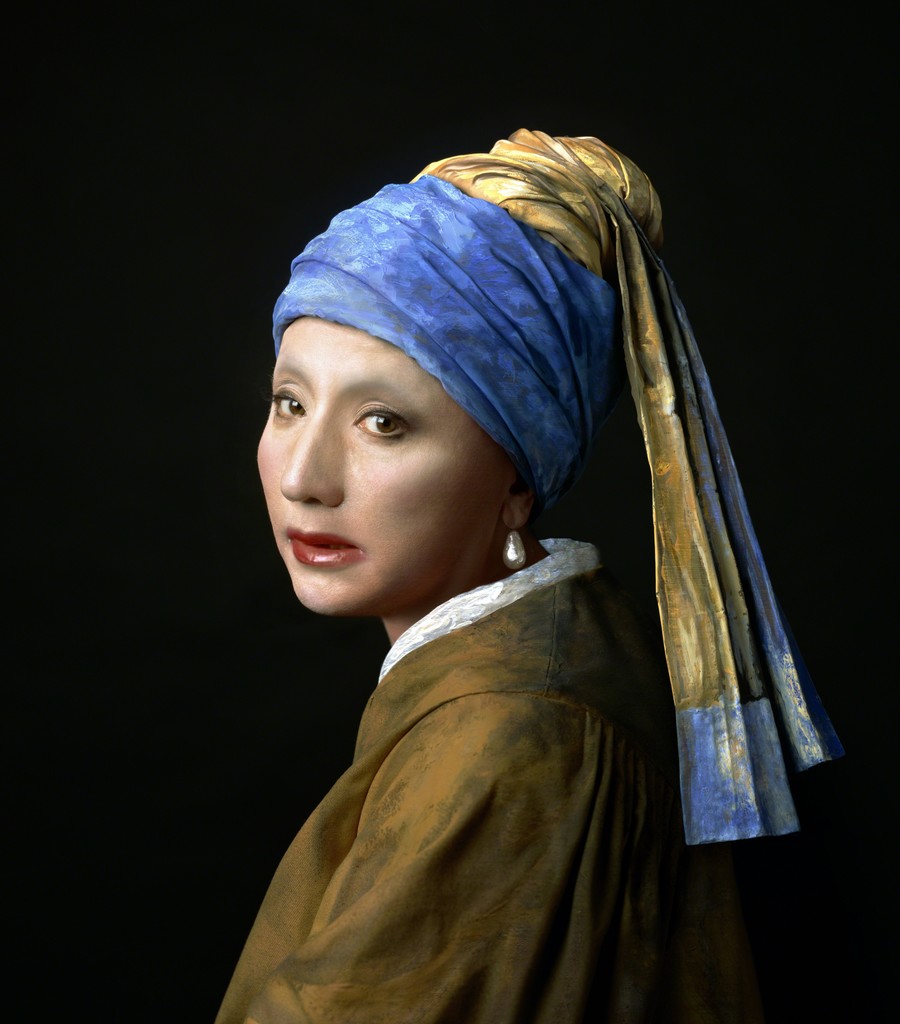 Japan Society – 333 E 47th St, New York, NY 10017, USA
---
Art Gallery
Takashi Murakami: Change the Rule!
Gagosian Gallery – Until Nov 10, 2018 Hong Kong (China)
While most audiences would often relate Takashi Murakam.i To imagery and motifs featuring clusters of cartoon sunflowers with smiley faces on it. His repertoire expands far beyond it. Continually evolving while blending everything from traditional Japanese painting. To otaku subculture to Western art theory to hip-hop. Presenting new paintings seen by the public. For the first time, the solo exhibition features variations of Murakami's. Own larger-than-life characters and a mural-sized painting that perfectly encapsulates. His flirtation with high art and popular culture.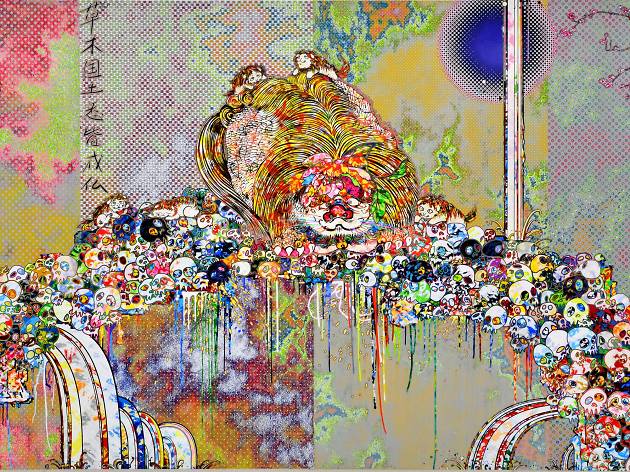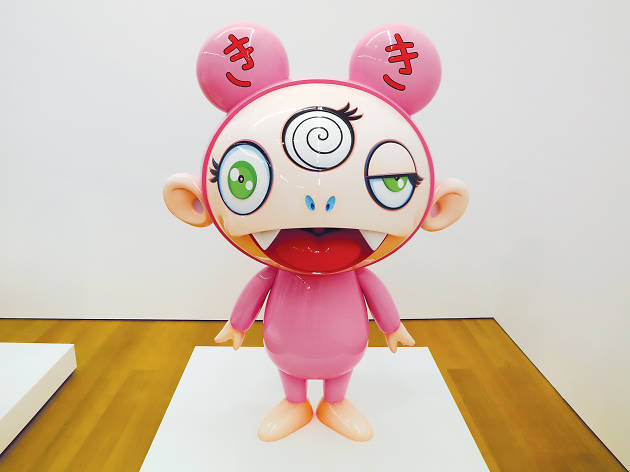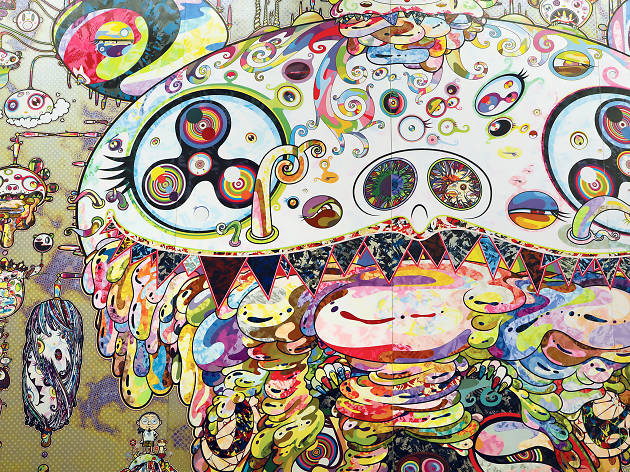 Gagosian Gallery – 7/F Pedder Building 12 Pedder Street Central, Hong Kong
---
Art Gallery
Mike Parr
Anna Schwartz Gallery – Oct 06 /Dec 21, 2018 Melbourne (Australia)
Australia's favourite performance artist is showing his latest sculpture works as part of Melbourne Festival.
Mike Parr is best known for his innovative performance artworks (earlier this year he was buried under a main road in Hobart). But for Melbourne Festival he'll be showing his latest project. Self portraits made from glass sculpture. But all of the sculptures have been created through. "Blind negative modelling," which essentially means Parr has replaced his sight with other senses.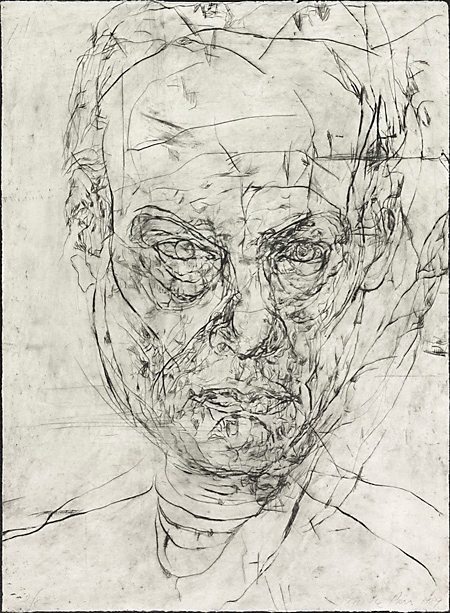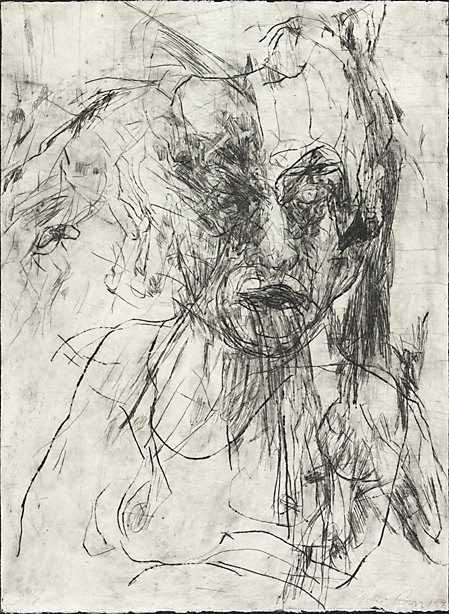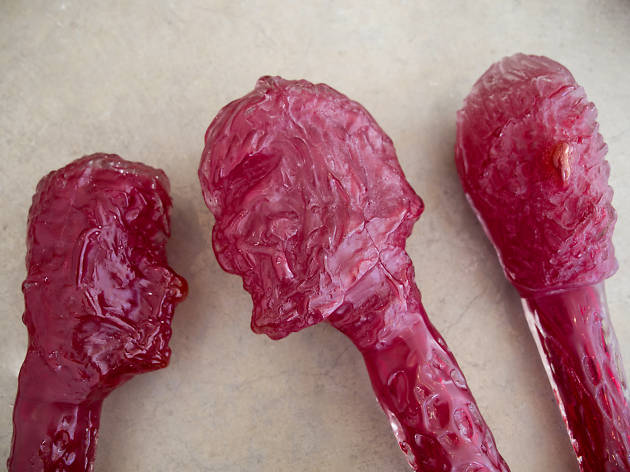 Anna schwartz Gallery – 85 Flinders Ln, Melbourne VIC 3000, Australia
---
Art Gallery
Modern Master Photography
Hamiltons Gallery – Until Nov 23, 2018 London (England)
Hamiltons' group show Modern Masterspresents. A selection of work by some of the greatest names in Modern and Contemporary photographic history. Including Helmut Newton. Irving Penn. Richard Avedon. Herb Ritts. Robert Mapplethorpe. Robert Frank. Sir Don McCullin. Peter Beard. Hiro and Erwin.
Hamiltons Gallery – 13 Carlos Pl, Mayfair, London W1K 2EU, Royaume-Uni
---
Poppies: Weeping Window
Imperial War Museums – Until Nov 18, 2018 London (England)
Remember Paul Cummins and Tom Piper's mega-popular installation. 'Blood Swept Lands and Seas of Red' and it's torrents of ceramic red poppies sweeping over the Tower of London? When it went on tour around the country. London lost a seriously emotive work of art. But. The poppies are back in the capital this year for 'Weeping Window'. This time they'll be filling the grounds of the Imperial War Museum.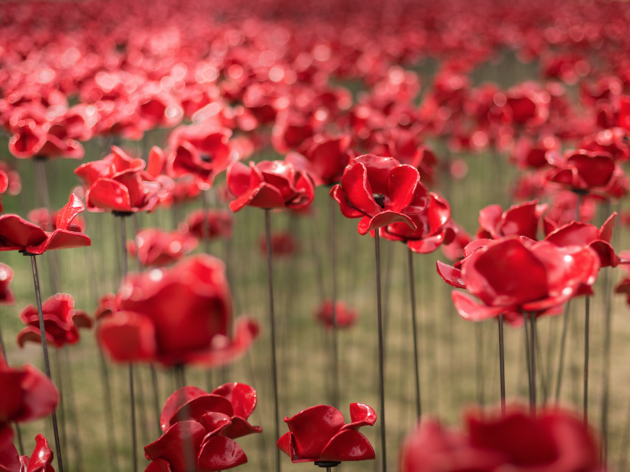 Imperial War Museum – Lambeth Rd, London SE1 6HZ, Royaume-Uni
---
Art Gallery
Zao Wou-Ki
The Musée d'Art Moderne of Paris – Until Jan 06, 2019 Paris (France)
His work has now achieved the fame it deserves. But the opportunities to appreciate its complexity have been too rare here. This exhibition sets out to consider it in a new light while. Also inviting the viewer to reflect on the question of large-format paintings.
The exhibition itinerary begins with Zao Wou-Ki's adoption of a new, "abstract" approach – even. If he found the term too restrictive. With the 1956 painting titled Traversée des apparences. This decisive step preceded a first stay in the United States, in 1957. That encouraged him in his quest for an ever-larger picture space.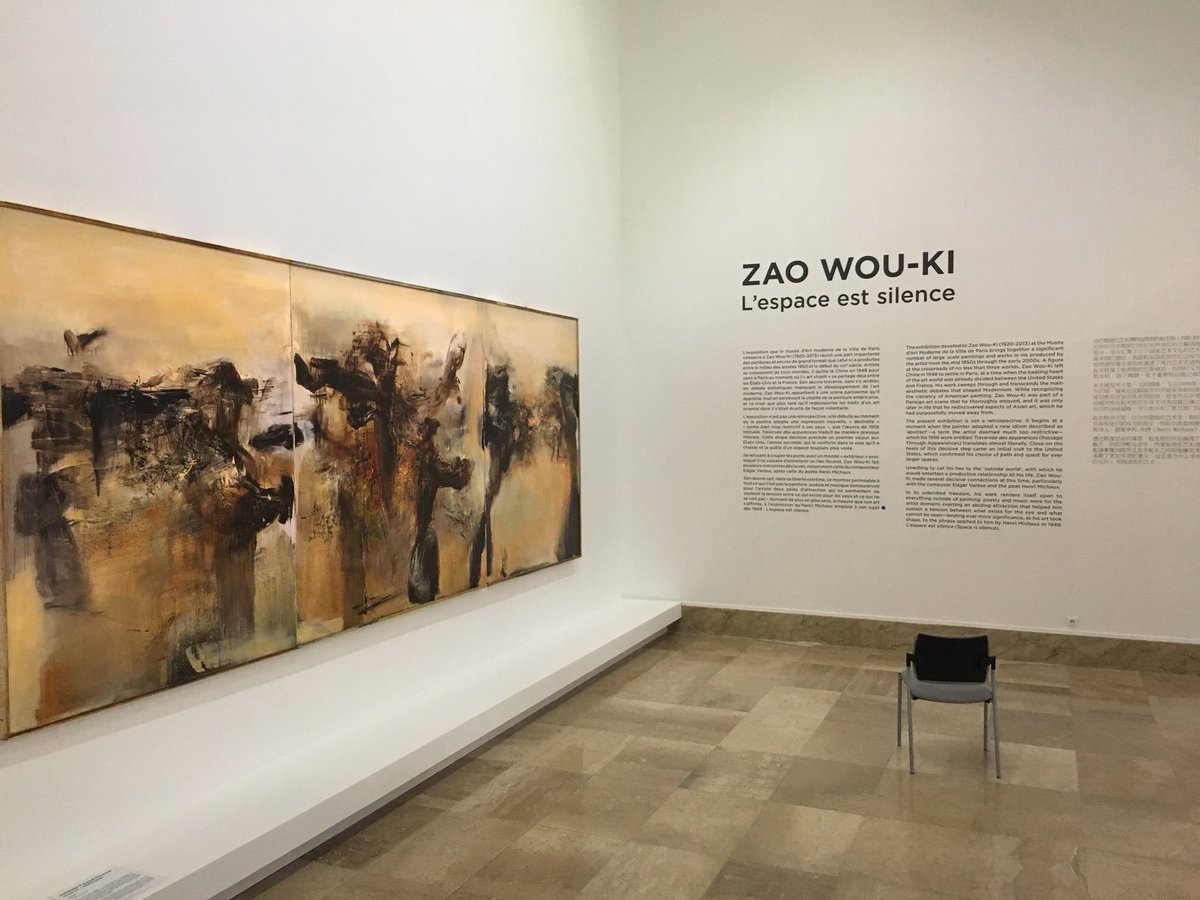 The Musée d'Art Moderne of Paris – 11 Avenue du Président Wilson, 75116 Paris (France)
---
Nam June Paik
Santa Barbara Museum of Art – Until Oct 14, 2018 Santa Barbara (US)
Korean-born, American artist Nam June Paik (1932–2006). Blazed a trail with video art that remains influential to this day. Paik's TV Clock, one of SBMA's most important media art works. Is on view for the first time in nearly a decade. TV Clock consists of 24 color televisions mounted upright on pedestals that are arranged in a gentle arc. And displayed in a darkened space. Paik created each electronic image by manipulating the television to compress its red, green. And blue color into a single line against a black background. Called a "fixed-image television" by Paik. Each TV does not involve a videotape. disc, or computer chip but an image.
The artist created by ingenious manipulation of electronic elements. Read in sequence, each static line tumbles. Into the next to form a dynamic yet elegantly spare. Rhythm that resembles a universally recognized way to measure time. A crucial work in Paik's long career. TV Clock offers audiences the chance to experience. The art and thought of one of the 20th century's most innovative. And enduringly vital artists.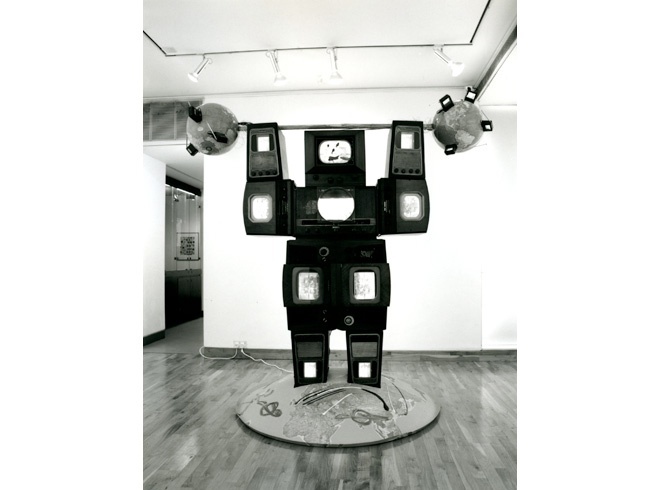 Santa Barbara Museum of Art – 1130 State St, Santa Barbara, CA 93101, US
---
Hans Op de Beeck
Galleria Continua – Until Sept 30, 2018 Boissy le Châtel (France)
For his solo exhibition at Art Gallery Continua. Which also presents his latest film 'The Girl'.Op de Beeck brings together new sculptural. And photographic works into one larger whole, a feast for the senses.
On the ground floor. He stages a kind of hiking trail with gravel and small sculpted ponds. As if it were a small, indoor park. In which the spectator discovers life-size sculpted figures of children and
a young woman. These silent figures in everyday poses. All of them with their eyes closed. Seem lost in thought yet simultaneously caught in a moment of high concentration. There is, for example, a boy meditatively holding a crystal ball in his hands. A boy who just closed his eyes before shooting. An arrow with a toy bow, and a young woman listening to music.

Galleria Continua – 46 Rue de la Ferté Gaucher, 77169 Boissy-le-Châtel -France
---
DRAG: Self-portraits and Body Politics
Hayward gallery – Until Oct 14, 2018 London (England)
This free exhibition features the work of more than 30 artists. Who have used drag to explore or question identity. Gender, class and politics, from the 1960s to the present day.
Alongside key figures such as Pierre Molinier. VALIE EXPORT. Robert Mapplethorpe and Cindy Sherman. The exhibition also includes self-portraits by a younger generation of contemporary artists. Who have recently embraced drag as an art form, including Adam Christensen and Victoria Sin.
Rather than offering a linear or chronological narrative. This exhibition aims to present a multitude of voices that explore cultural shifts of the past 50 years. And touch on topics that include the 1980s AIDS crisis and post-colonial theory.
Focused on photography but spanning a variety of other media. DRAG is accompanied by a programme of tours led by drag performers.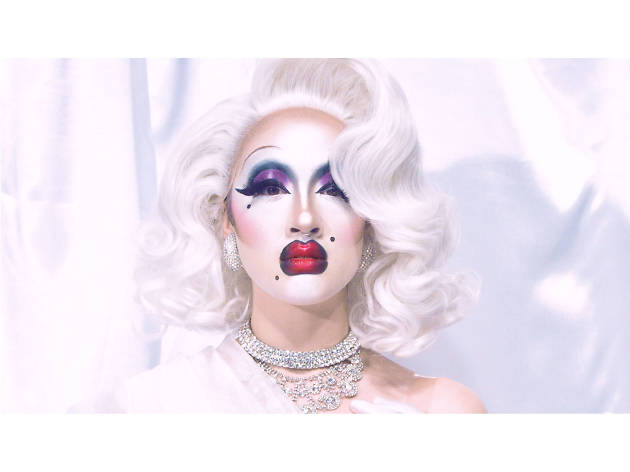 Hayward Gallery – Southbank Centre, 337-338 Belvedere Rd, London SE1 8XX, Royaume-Uni
---
Jack Whitten
The Met Breuer – Sept 06 / Dec 02, 2018 New York (USA)
For much of his career the veteran African-American artist Jack Whitten (1939–2018). Was somewhat under appreciated by the art world. Even though he had major shows at the Whitney (1974). The Studio Museum in Harlem (1983) and the New Museum (1993). A moment of "re-discovery". About a dozen years finally put him on the map as an artist to contend with. As appreciation grew for his over-all abstracted paintings. That touched on themes from race to cosmology. This show introduces viewers to his sculptures. A heretofore, little-known aspect of his practice notable for its frequent references to African art.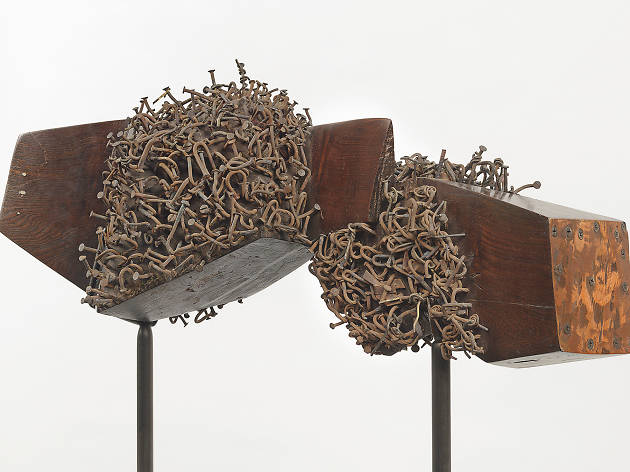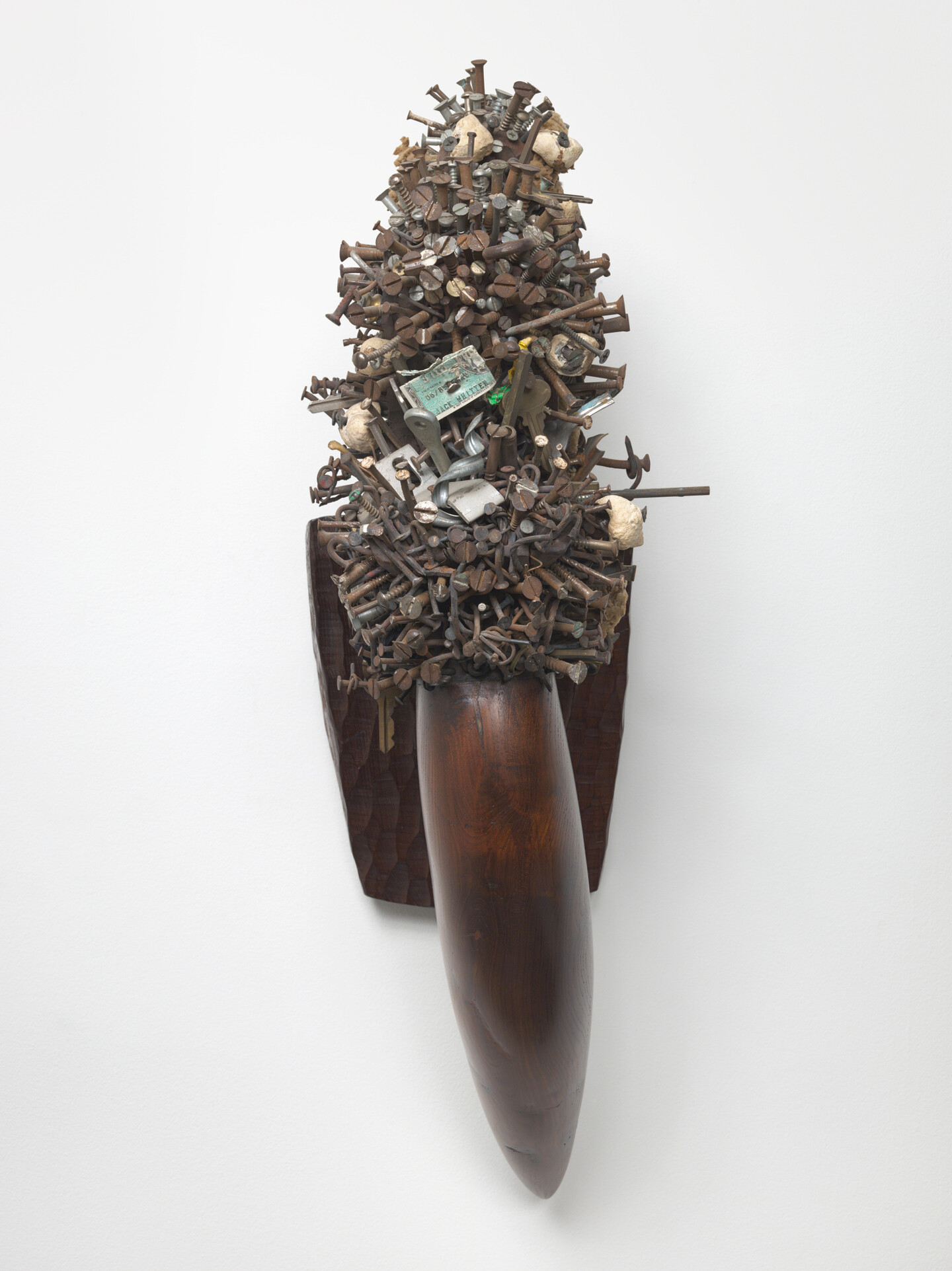 The Met Breuer – 945 Madison Ave New York
---
Michelangelo Pistoletto
Galleria Continua – Until Oct 21, 2018 – San Gimignano, (Italie)
A leading figure in the development of Arte Povera and Conceptual art. Michelangelo Pistoletto is best known for his "mirror paintings" beginning in the 1960s. Which first used grounds of metallic paint on canvas before rejecting canvas entirely for polished steel. Pistoletto's life-size. Photo-silkscreened images of people atop. Highly reflective surfaces integrate the environment and viewer into the work. In his "minus objects". Sculptures that explore how objects become artworks through the ideas they express. Pistoletto uses "poor" materials as a liberation from the traditional art system,.As in his 1967 work Venus of the Rags. A copy of the classical figure set against a mound of old clothes and rags. An early performance art innovator. Pistoletto founded The Zoo in the late 1960s. Which joined artists. Intellectuals, and the public for collaborative "actions". That unified art and daily life.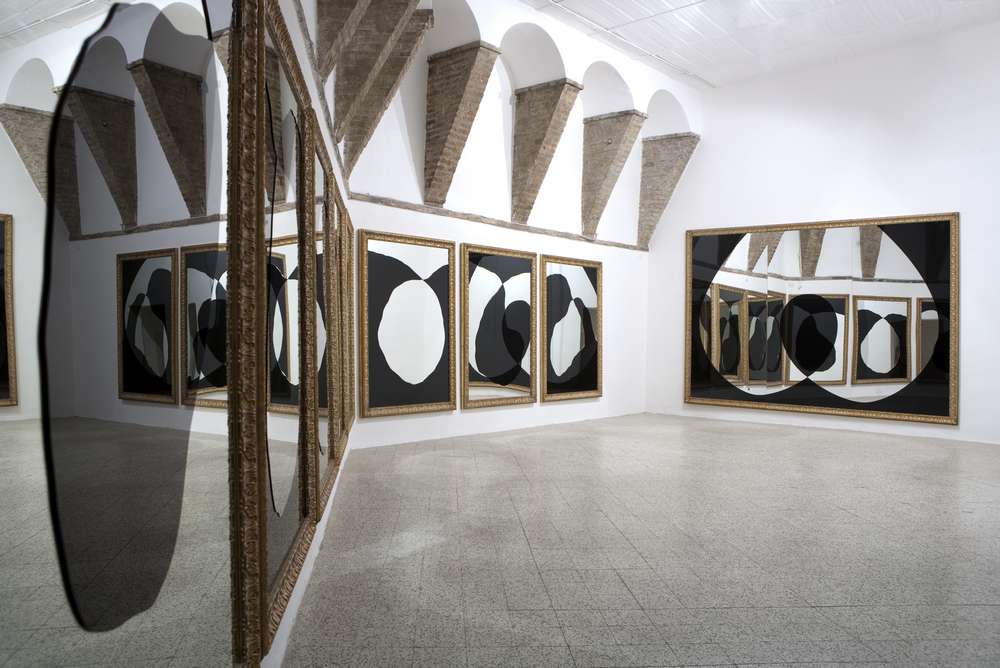 Galleria Continua – Via del Castello, 11, 53037 San Gimignano SI, Italie
---
Caravaggio's Roman Period
Jacquemart-Andre Museum Sept 21 to Jan 28, 2019 Paris (France)
These extraordinary canvases from major Italian museums. Such as the Galleria Nazionale in Palazzo Barberini. The Art Gallery Borghese and the Musei Capitolini in Rome. The Pinacoteca di Brera in Milan. The Musei di Strada Nuova in Genoa. And the Museo Civico Ala Ponzone in Cremona. Not to mention the prestigious loan. Of the Lute Player (1595-1596) from the Hermitage Museum of St. Petersburg. Presented in France or the first time. Nine Caravaggio will retrace Caravaggio's Roman period from 1592. Until he fled into exile in 1606. They will be complemented by the works of leading contemporary painters. such as Cavaliere d'Arpino. Annibale Carracci. Orazio Gentileschi. Giovanni Baglione, and José de Ribera. In order to highlight Caravaggio's innovative genius. And the artistic effervescence that reigned in the Eternal City at the time.
Jacquemart-Andre Museum – 158 Boulevard Haussmann, 75008 Paris
---
Kader Attia
Fundacio Joan Miro – Until Sept 30, 2018 Barcelona (Spain)
The Japanese 'kintsugi' technique involves restoring broken ceramic pieces. With a type of gold varnish. It's done to transform a cracked object into a unique element. Making the fissures stand out. It's more than a reconstruction procedure. It's a philosophy of life. Dealing with trauma as a way to achieve catharsis and overcome pain. The work of French-Algerian artist Kader Attia. Winner of the latest edition of the Joan Miró Prize. Looks at different scenes of suffering and reparation. This first Attia monographic in Spain is a highly emotional one indeed.

Fundacio Joan Miro – Parc de Montjuïc, s/n, 08038 Barcelona, Espagne
---
"White|Black"
Acquavella Galleries – Until Sept 28, 2018 – New York
The premise of this high-concept uptown exhibition is simple enough. Present works in black and/or white by major figures such as Keith Haring. Robert Longo and Andy Warhol. While the selection isn't terribly challenging. It is elegant and serves as a reminder of how unlimited visual possibilities. Can be wrought from a limited palette.
Acquavella Galleries – 18 E 79th St, New York, NY 10075, États-Unis
---
Antony Gormley
Kettle's Yard Gallery – Until Aug 27, 2018 (Cambridge, England)
Devised for the new Art Gallery and spaces at Kettle's Yard. 'SUBJECT' highlights many of Antony Gormley's interests. Including how sculpture can activate both the space that it occupies and the body of the viewer. The exhibition offers a series of physical and metaphysical encounters. Exploring our relationship to space and our sense of self.
'SUBJECT' will encompass both galleries. The Learning Studio and the Research Space. The exhibition includes the first in a new series of works. Subject (2018), from which the title of the show derives. And the first UK showing of Infinite Cube II(2018). Made of one-way mirror glass and 1,000 LED lights.
Kettle's Yard Gallery – Castle St, Cambridge CB3 0AQ, Royaume-Uni
---
Anselm Kiefer
White Cube Gallery – Until Aug 25, 2018 (Hong Kong)
Anselm Kiefer has produced a diverse body of work comprising painting. Sculpture and installation that has made him one of the most important European artists of the past four decades.
After studying law, and Romance languages and literature. Kiefer devoted himself entirely to painting. He attended the School of Fine Arts at Fribourg-in-Brisgau. Then the Art Academy in Karlsruhe, while maintaining contact with Joseph Beuys. But soon began to develop his own deliberately indigenous set of subjects and symbols. That he used to explore the fraught territory of German history and identity. In his artistic language. Physical materiality and visual complexity enliven his themes and content with a rich. Vibrant tactility.
His subject-matter ranges from sources as diverse as Teutonic Mythology and history. Alchemy and the nature of belief. All depicted in a bewildering variety of materials. Including oil paint. Dirt. Lead. Photography. Woodcuts, sand, straw and all manner of organic material. By adding found materials to the painted surface of his immense tableaux. He invents a compelling third space between painting and sculpture. Recent work has broadened his range yet further, and in 2005 he showed a series of paintings based around the little-known work of the modernist poet Velimir Chlebnikov (1885-1922). Few contemporary artists match Kiefer's epic reach, and his work consistently balances powerful imagery with acute critical analysis.
White Cube Hong Kong – 50 Connaught Road Central – Hong Kong
---
Erwin Wurm's outdoor installation
Brooklyn Bridge Park – Until Aug 26, 2018
It's a gray, dreary day at 1 Hotel Brooklyn Bridge, on Furman Street. And Austrian sculptor Erwin Wurm is going somewhat off topic whil. Discussing his new installation for the Public Art Fund. "In my country, it's an insult to call someone a virsli". He says, referring to a local variety of sausage. "If you call someone a virsli. It means you're calling him, um, how would you say?" A dick? "A dick, yes."
Hot Dog Bus.
Sometimes a virsli is just a virsli. Though for the purposes of Wurm's project, Hot Dog Bus. This delicacy, or rather its American cousin, is being elevated to art. The piece comprises a mustard-colored VW bus. That is handing out free hot dogs this summer at Brooklyn Bridge Park. The vehicle itself looks like it has consumed too many tube steaks. Bulging across its grill. Trunk and fenders as if it were wearing the automotive equivalent of a fat suit. "I work quite often with sausages". Says Wurm, "because it's such an iconic Middle-European food."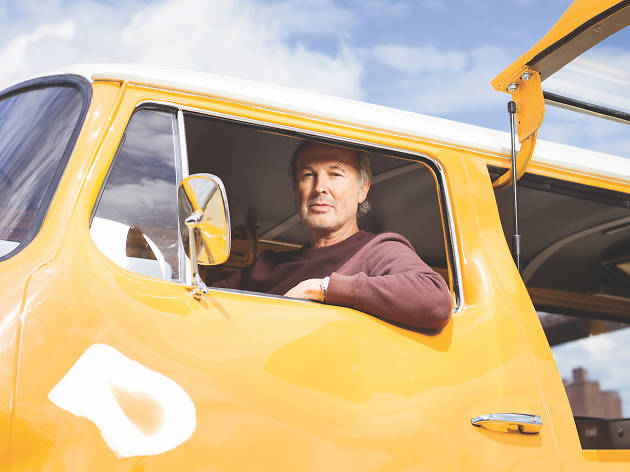 Brooklyn Bridge Park – Old Fulton Street Brooklyn, NY 11201
---
SHAPE OF LIGHT
100 YEARS OF PHOTOGRAPHY AND ABSTRACT ART
Tate Modern – Until Oct 14, 2018 (London)
Shape of Light. Is the first major exhibition to explore the relationship between the two. Spanning the century from the 1910s to the present day. It brings to life the innovation and originality of photographers. Over this period, and shows how they responded. And contributed to the development of abstraction.
Key photographs are brought together from pioneers including Man Ray. Alfred Stieglitz, major contemporary artists such as Barbara Kasten. And Thomas Ruff, right up to exciting new work by Antony Cairns. Maya Rochat and Daisuke Yokota, made especially for the exhibition.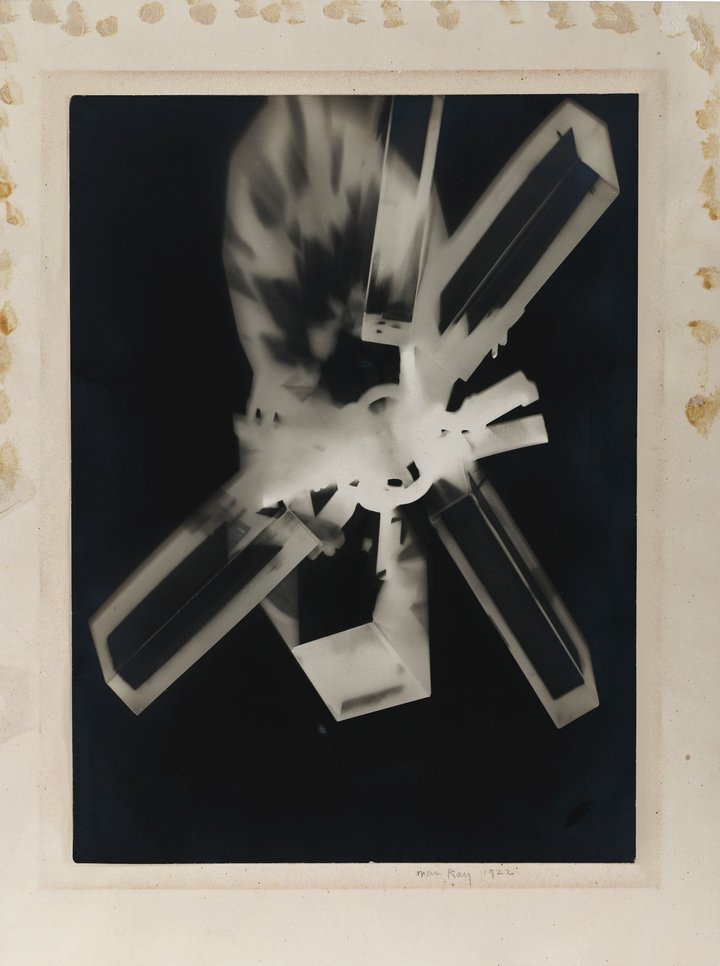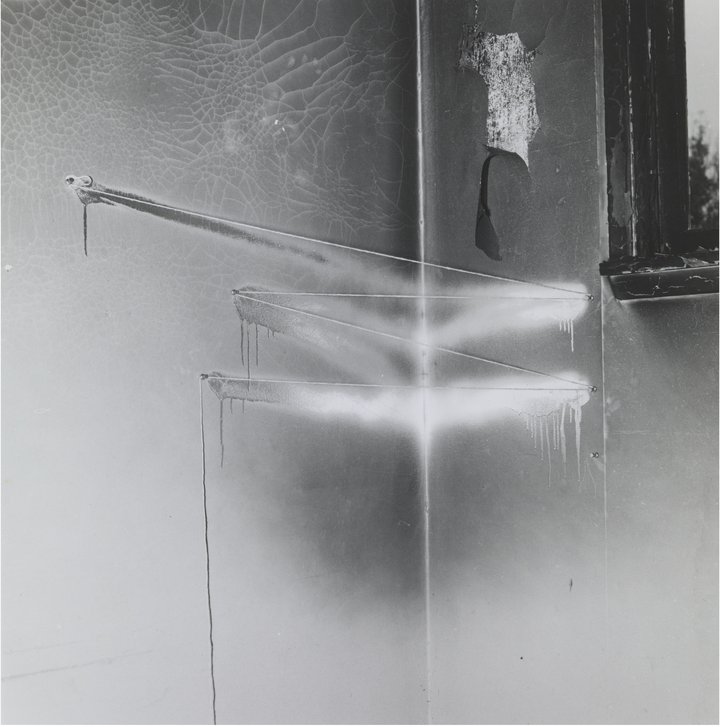 Tate Modern – Bankside London SE1 9TG
---
Alexander Calder
Montreal Museum of Fine Arts – Sep 21 / Feb 24, 2018 Montreal (Canada)
The first major Canadian retrospective of Alexander Calder (1898–1976). Presents the work of one of the greatest artists of the twentieth century. The exhibition centres on the inventive talent of this American painter and sculptor.
Calder questioned artistic conventions and reimagined the very nature of drawing and sculpture. With his pioneering use of industrial materials. Such as steel wire and sheet metal as well as found objects. By introducing the fourth dimension of time into sculpture. He entirely transformed the way objects animate space. And his invention of the mobile, as he explained. Opened up "a new possibility of beauty." Calder also created stationary abstract works, which Jean Arp dubbed "stabiles" in 1932. From Paris to New York . Later Montreal with Trois disques (Man). Created for Expo 67. Calder moved in premier artistic and intellectual circles. (Cocteau. Duchamp. Le Corbusier. Léger. Mondrian. Miró. Prévert. Sartre. Varèse. among others). And established himself as a forerunner of the international avant-garde.
Montreal Museum of Fine Arts – 1380 Rue Sherbrooke O, Montréal, QC H3G 1J5, Canada
---
"John Russell: DOGGO"
Bridget Donahue Gallery – Until Sep 05, 2018 new-York
The British artist and writer is known for his gonzo meditations. On death and nature, and on that score. The eponymous video centerpiece for his current show doesn't disappoint. In it, a pair of performers respectively wear rubber. Over-the-head masks of a pug dog. And housefly as they search London. For a person gone missing from a nursing home. This "fairy tale" as the artist calls it. Also, is joined by paintings. Sculptures and backlit digital prints on vinyl. Hence, that find inspiration in sources ranging from Richard Bach's new age-y tale. Jonathan Livingstone Seagull. To the work of the 19th-century English Romantic landscapist. Samuel Palmer.
---
John Mawurndjul
Museum of Contemporary Art – Until Sep 23, 2018 Australia, Sydney
Bark painting is among the most recognisable Aboriginal art, but you mightn't know that it was only popularised in the 1930s. Until then, the familiar imagery was used as body paint and in caves. Occasionally the patterns were painted onto bark as a record of the designs, but it's only relatively recently that the bark has been considered its own canvas.
One of the greatest exponents of bark painting – and one of the greatest exponents of Aboriginal art in general. Is John Mawurndjul, who rose to international fame in the late 1980s and '90s. The Kuninjku artist, based in Arnhem Land, is getting a major career retrospective at the Museum of Contemporary Art, made up of 165 works.
Provocateur.
They'll take over the third level of the MCA this winter, the same space where English artist and provocateur Grayson Perry presented a blockbuster show in 2015. At the time, Perry sparked debate when he controversially said Aboriginal art should not be considered contemporary art.
Clothilde Bullen, one of the curators behind Mawurndjul's exhibition and a Wardandi (Nyoongar). Aboriginal woman, strongly disagrees. "I think all Aboriginal art being made here and now is contemporary, and I'd absolutely stand by that." she says. "But it's OK that [Perry] is given the opportunity to say those things at the MCA, and we have this kind of rebuttal."
Not only is Mawurndjul one of the major pioneers of the bark medium. He has evolved and pushed traditional practices, like rarrk, which refers to a close and meticulous cross-hatching that creates an almost shimmering effect on the bark. And he has been deeply involved in shaping the narrative and layout of this exhibition, which explores elements of Kuninjku culture and then covers parts of his country in Central Arnhem Land.
"In a sense, you're working through country in the way you should – in the way John would want you to walk through," Bullen says. "We've had a collaborative approach, and allowing the artist to guide what we do rather than us being the gatekeeper – that's a very contemporary approach to Aboriginal curation."
Evolution.
The exhibition will also show his evolution as an artist, starting with figurative works which show natural elements like barramundi, frogs and turtles. In his mid-career, he started to push his use of 'rarrk' even further with paintings of the weeks-long Mardayin ceremonies that take place in Arnhem land. In the later stages of his career, his work became more abstract.
Bullen says that although both Mawurndjul and the MCA consider his work contemporary, his output stands on its own terms. And while his work is imbued with stories and images stretching back thousands of years, visitors shouldn't be worried about interpreting the paintings incorrectly.
"It's actually okay – it's an artwork and people will have different experiences with it and different takes on it, and can interpret it in lots of different ways. I think people need to drop that fear."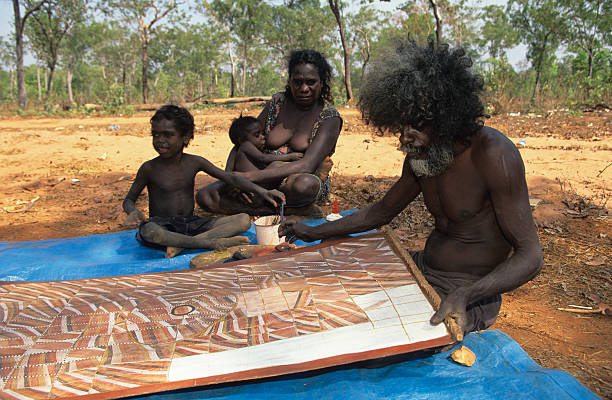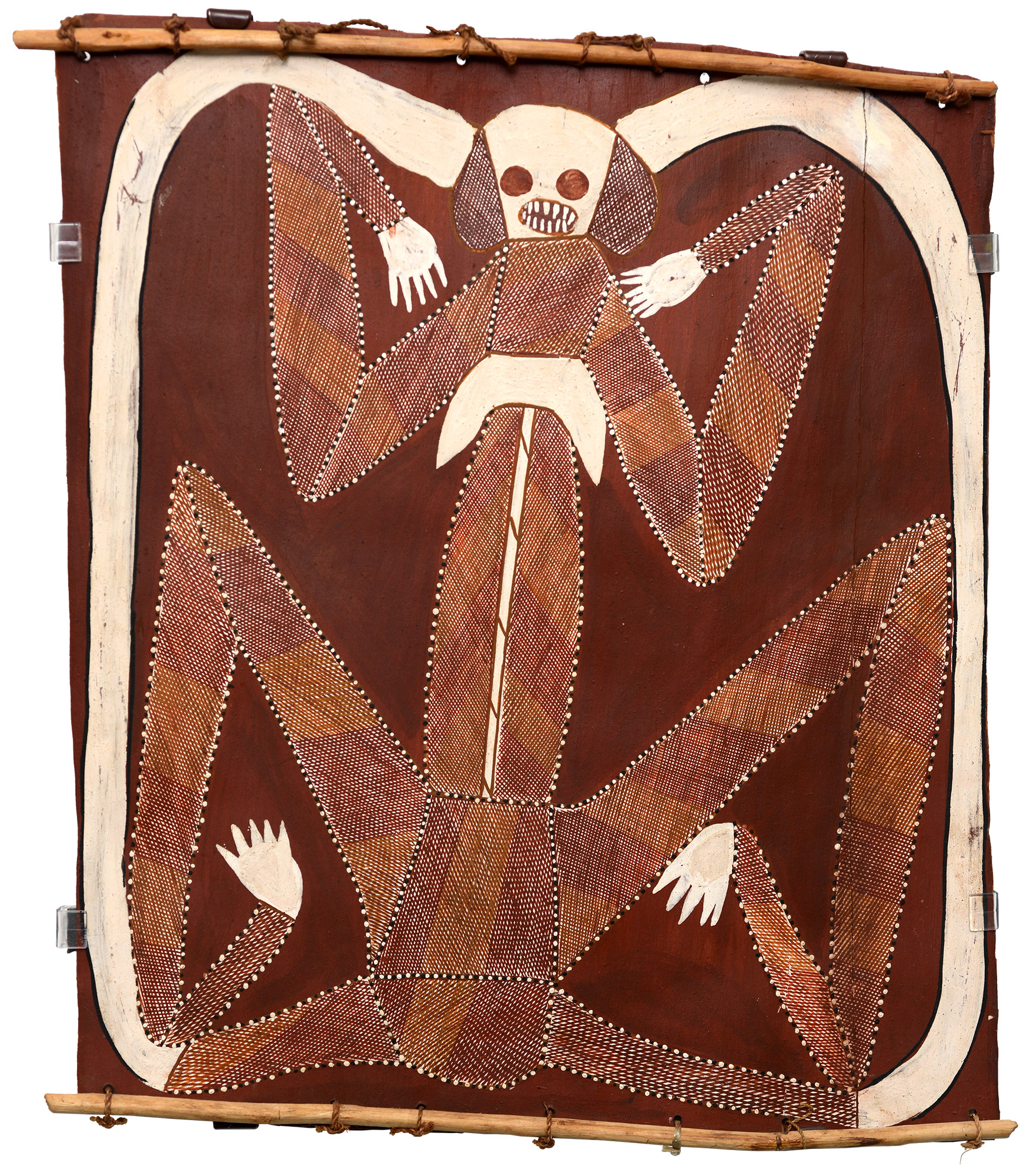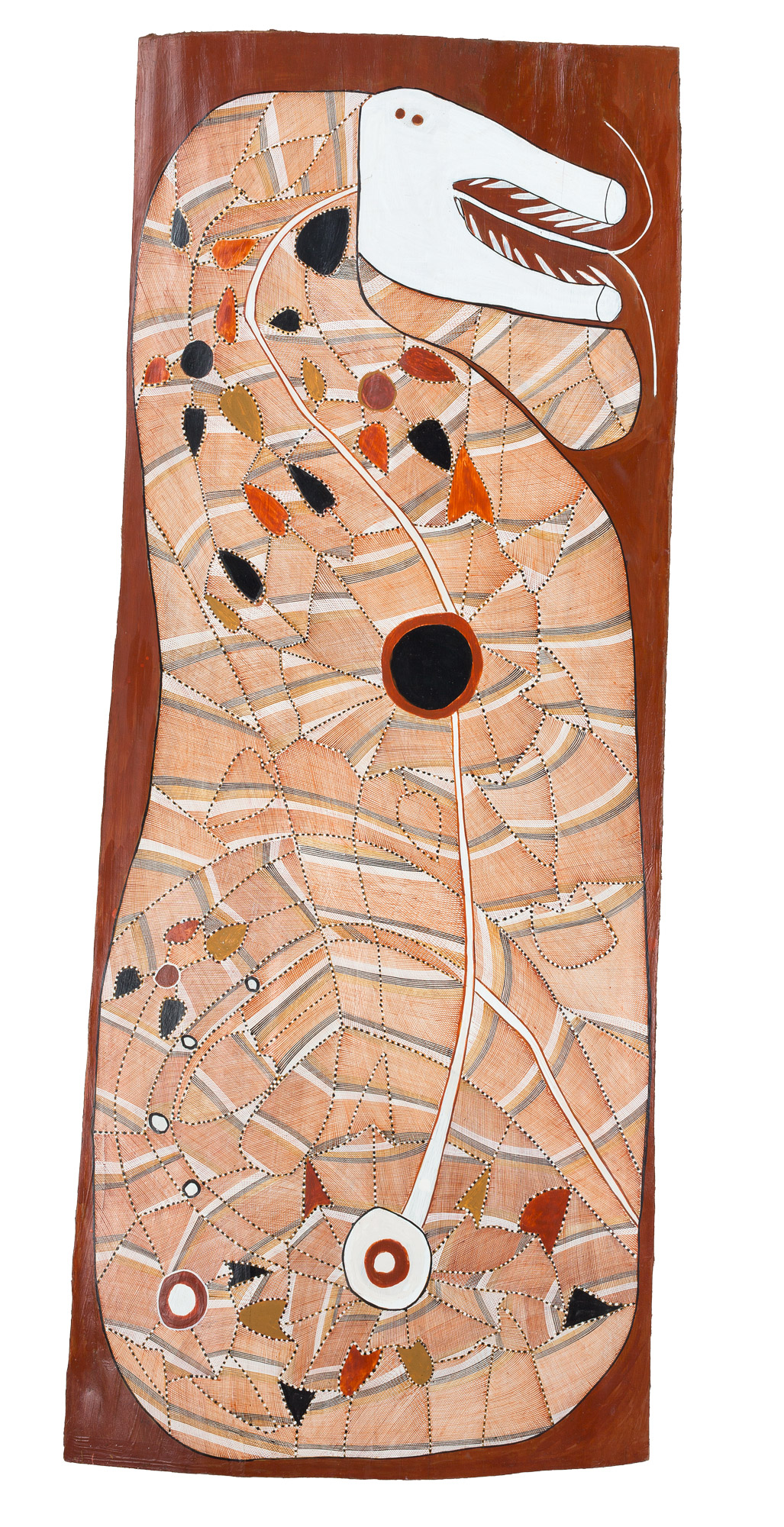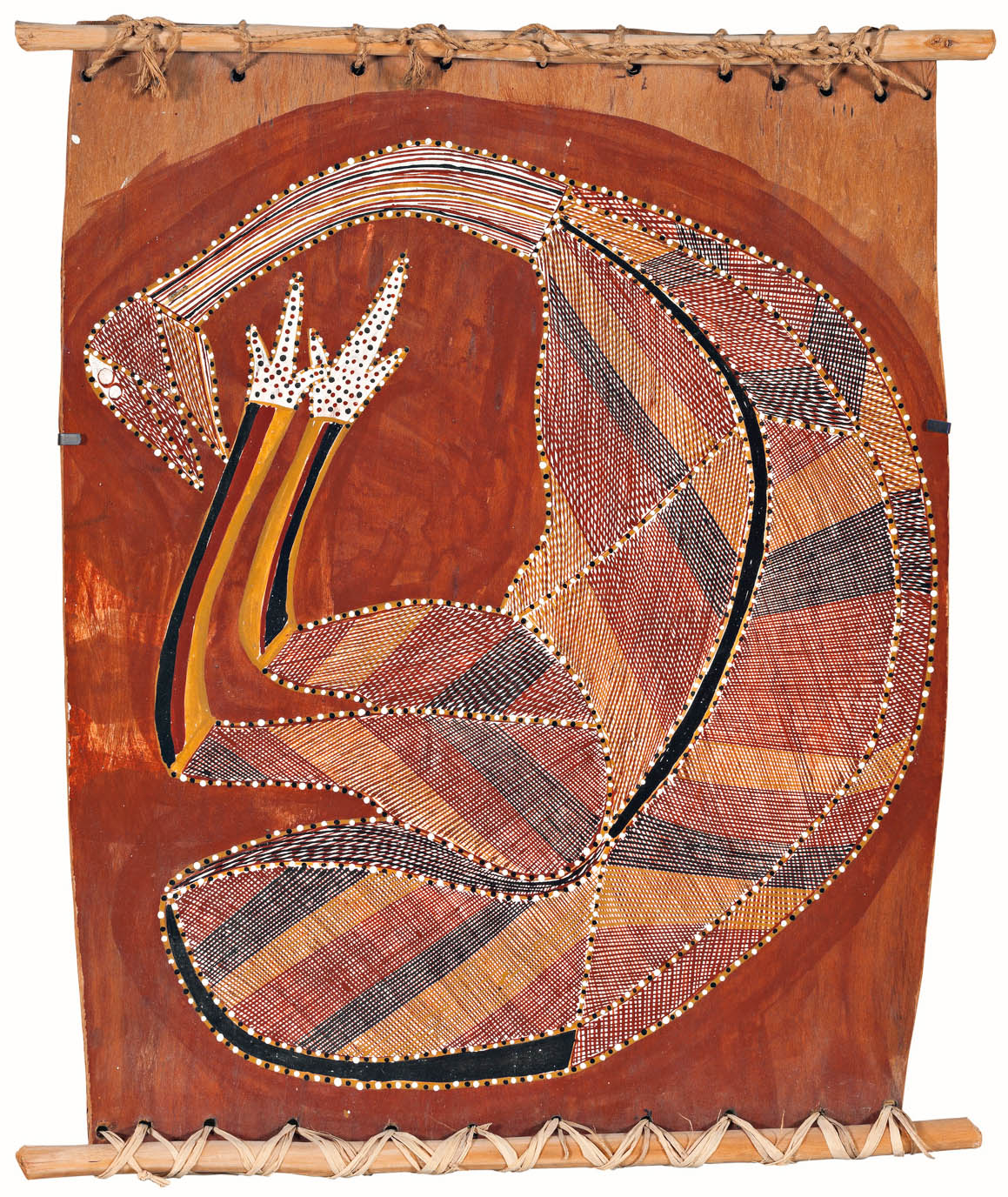 Museum of Contemporary Art Australia – 140 George St, The Rocks NSW 2000, Australie
---
Modern Couples
Centre Pompidou Metz – Until August 20, 2018 Metz (France)
Pablo Picasso and Dora Maar, the Delaunay's, Georgia O'Keeffe and Alfred Stieglitz, Man Ray and Lee Miller, the Eames's are some of the around forty artist couples showcased in this important cross-topical exhibition organized by Centre Pompidou-Metz in collaboration with Barbican Centre, London. With a comprehensive mix of visual arts, architecture, design, cinema, and literature from the first half of the twentieth century, this show displays master-pieces, including some one hundred from Centre Pompidou, Musée national d'art moderne and from international prestigious collections.
This exihibition looks into creative pair-work and the mechanisms of an artistic companionship. Does each approach dissolve into one, are they complementary or do they oppose each other? Here, are explored the creative processes and artistic approaches which interact and evolve within the intimacy of a twosome to give us a broader understanding of Art History and the soul and fringes of its essential movements. The very idea of modernity, as impacted by social, artistic and technical evolutions. Is reviewed here through the prism of the couple.
Artists couple.
Alvar & Aino Aalto. Eileen Agar & Paul Nash. Anni & Josef Albers. Louis Aragon & Nancy Cunard. Jean Arp & Sophie Taeuber-Arp. Jean Badovici & Eileen Gray. Hugo Ball & Emmy Hennings
Clive & Vanessa Bell. Vanessa Bell & Roger Fry. Vanessa Bell & Duncan Grant. André Breton & Valentine Hugo. André Breton & Jacqueline Lamba. Romaine Brooks & Natalie Clifford-Barney. Til Brugman & Hannah Höch. Claude Cahun & Marcel Moore. Benedetta Cappa & Filippo Tommaso Marinetti. Leonora Carrington & Max Ernst. Marie Cerminova (Toyen) & Jindrich Styrsky. Jean Cocteau & Jean Desbordes. Jean Crotti & Suzanne Duchamp. Nancy Cunard & Henry Crowder. Robert & Sonia Delaunay. Elise & Georges Djo-Bourgeois. Marcel Duchamp & Maria Martins. Charles & Ray Eames.
Max Ernst & Dorothea Tanning. Emilie Flöge & Gustav Klimt. Natalia Gontcharova & Mikhail Larionov. Raoul Hausmann & Hannah Höch. Jindřich Heisler & Marie Cerminova (Toyen). Barbara Hepworth & Ben Nicholson. Walter Holdt & Lavinia Schulz. Joris Ivens & Germaine Krull. Alexej Jawlensky & Marianne von Werefkin. Frida Kahlo & Diego Rivera.Wassily Kandinsky & Gabriele Münter. Oskar Kokoschka & Alma Mahler. Germaine Krull & Eli Lotar. Dora Maar & Pablo Picasso. Alma & Gustav Mahler. Man Ray & Lee Miller. Tina Modotti & Edward Weston. Lucia Moholy & Lazlo Moholy-Nagy. Ditha & Koloman Moser. Charles & Marie-Laure de Noailles. Georgia O'Keeffe & Alfred Stieglitz. Wolfgang Paalen & Alice Rahon. Wolfgang Paalen & Eva Sulzer. Alexander Rodchenko & Varvara Stepanova. Arpad Szenes & Maria-Helena Vieira da Silva. Théo van Doesburg & Nelly van Moorsel. Leonard & Virginia Woolf.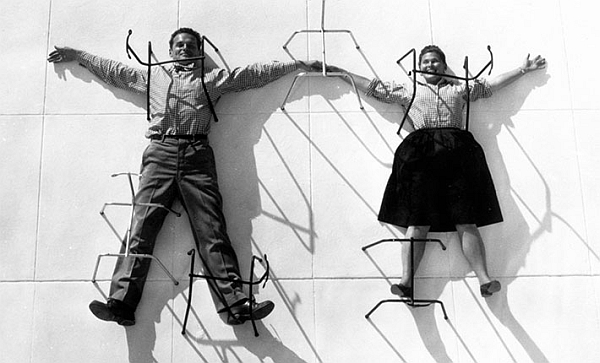 Centre Pompidou-Metz – 1 Parvis des Droits de l'Homme, 57020 Metz
---
Daniel Buren
Carriageworks – Until Aug 12, 2018 Sydney (Australia)
Daniel Buren is one of France's leading contemporary artists and has exhibited work at an astonishing ten Venice Biennales. He's best known for his site-specific stripe installations, and there'll be glimpses of those stripes (which have featured in his artworks since the 1960s), in the mammoth installation he's bringing to Carriageworks.
'Like Child's Play' features 100 oversized children's wooden block toys arranged into a colourful cityscape. It'll be a little like stepping into a Toy Story movie. The toys that we once played with and held dominance over as children now tower high above our heads. The installation was first shown in 2014 at Musée d'Art moderne et contemporain of Strasbourg in France.

Carriageworks – 245 Wilson St, Eveleigh NSW 2015, Australie
---
Alberto Giacometti
The Guggenheim Museum – June 8/Sept 12, 2018 New-York
When they think of him at all, most people remember Alberto Giacometti (1901–1966) as the artist who created skinny figures. That's true, of course, though it neglects the context in which he made those sculptures in the late 1940s. After war and genocide left the world both devastated and numb. Though it may be simplistic to draw a correlation between the death camps and Giacometti's. Emaciated forms, his treatment of the body. Transforming it into something resembling a burnt matchstick, exemplified a zeitgeist stunned by catastrophe. The Guggenheim's magisterial survey of his career affirms as much, while noting that Giacometti defined the figure in existential terms. As a manifestation of the vulnerability, anguish and mystery of the human condition.
Born in Switzerland into a family of artists, Giacometti moved, in 1922. To study art in Paris, where he discovered the work of Constantin Brancusi and Pablo Picasso. He assimilated aspects of their styles. Also found inspiration in the artifacts of ancient cultures, like the Bronze Age's Cycladic civilization. All of these influences are evident in Giacometti's totemic sculpture Spoon Woman (1927)., In which a female torso takes the shape of the eponymous implement. A rather blatant vaginal reference that also recalls a fertility fetish.
André Breton.
Around this time, Giacometti fell under the sway of André Breton and the Surrealists, a group known for hitting the mother lode of eroticism by mining the subconscious for subject matter. Giacometti followed suit with his seminal 1932 construction, The Palace at 4 a.m. (which is not on display, though a preparatory study of it is). By his own admission, the piece—a sort of 3D drawing of a house or stage set haunted by an enigmatic cast that includes a woman, a spinal column and a flying creature—came out of a torrid love affair that consumed him for six months, suggesting that Palace totes some major sexual baggage. In any case, Giacometti drifted away from Surrealism by the mid-1930s.
Paris.
He remained in Paris after the Nazi takeover in 1940, but a 1941 trip to Geneva to visit his mother left him in exile after he was denied reentry into France. He sat out World War II in a hotel room. Where he made work at a diminished scale, necessitated by his cramped surroundings.
Whether due to his isolation during the war or the horrors precipitated by it, Giacometti, upon returning to Paris in 1946. Embarked on the attenuated figuration that would remain his signature style until his death in 1966. His postwar reunion with friends and family also sparked a body of portrait paintings featuring people close to him.
Regardless of medium or personal familiarity, though. Giacometti set his subjects at a seemingly unbridgeable distance from the viewer. His use of dashed-off schematic lines for his portraits, and gnarled textures for his sculpture.Cconveys the sense of something consumed or atomized by elemental forces—as indeed the world had been by 1945. Since then, Giacometti's art has continued to remind us of humanity's inability to escape its own folly.
Website : https://www.guggenheim.org/
---
Antoni Tàpies
Fundació Antoni Tàpies – Until 24 Feb 2019 Barcelona, (Espagne)
Antoni Tàpies exploded on to the art scene in the 1950s when he began to incorporate waste paper, mud and rags into his paintings, eventually moving on to the point where his works included whole pieces of furniture, running water and girders. Today, he's Barcelona's most celebrated living artist, and his trademark scribbled and paint-daubed pieces are sought after for everything from wine bottle labels to theatre posters.
The artist set up the Tàpies Foundation in this, the former Montaner i Simon publishing house, in 1984, dedicating it to the study and appreciation of contemporary art. In a typically contentious act, Tàpies crowned the building with a glorious tangle of aluminium piping and ragged metal netting ('Núvol i Cadira', or 'Cloud and Chair'). The building remains one of the earliest examples of Modernisme to combine exposed brick and iron, and is now a cultural centre and museum dedicated to the work and life of the man himself, with exhibitions, symposiums, lectures and films.

---
Summer Exhibition/The Great Spectacle review – a Grayson revolution
Royal Academy – Untl 19 August, 2018 London

This year, the committee included Phyllida Barlow, Conrad Shawcross and Cornelia Parker and was helmed by none other than dotty potter and art world everyman Grayson Perry, who has given more space than ever to plucky, undiscovered amateurs. But it's not all weekend paintbrush warriors: there are major works by the likes of Anish Kapoor, David Shrigley, David Hockney and Rose Wylie too. Even everyone's favourite wall-botherer Banksy is involved, displaying a work of art made out of a Ukip placard, priced at £350m. £350m! Like the Brexit bus! More like Bants-y, amirite?
250 years.
Every year for the past 250 years, the Royal Academy has bravely opened its doors and allowed literally any old schmuck to have a go at getting their art on its walls. The annual Summer Exhibition is an open submission show: that means plebs and haughty fine artists alike can send in their work for consideration by a jury of Royal Academicians, who sift through thousands of works of art before choosing the best 1,300 pieces to display.
Almost everything in the Summer Exhibition is for sale, so this could be your chance to nab a bargain painting by a future superstar, or to finally invest your riches in a Tracey Emin. And this year, to help celebrate that whole 250 years of being a leading light in the UK art scene thing, the RA is taking the Summer Exhibition out into the street as well, with works by artists spilling out onto Piccadilly and Regent Street.
The Summer Exhibition is an annual highlight: 250 years of tradition, art and giving the little guy a chance. Long may it continue.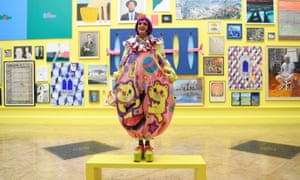 Royal Academy of Art –  Burlington House, Piccadilly, Mayfair, London W1J 0BD, Royaume Unis
---
Yayoi Kusama
Exhibition Infinity Mirrors – USA
Cleveland Museum of Art (July 9-September 30, 2018)

The High Museum, Atlanta (November 18, 2018-February 17, 2019)
Yayoi Kusama: Infinity Mirrors will provide visitors with the unique opportunity to experience six of Kusama's infinity rooms. The artist's most iconic kaleidoscopic environments. Llongside large-scale installations and key paintings, sculptures and works on paper from the early 1950s to the present, which contextualize the foundational role the concept of infinity has played in the artist's work over many decades and through diverse media. The traveling exhibition marks the North American debut of numerous new works by the 88-year-old artist, who is still actively creating in her Tokyo studio. These include large-scale, vibrantly colored paintings and her most recent infinity room, All the Eternal Love I Have for the Pumpkins, 2016.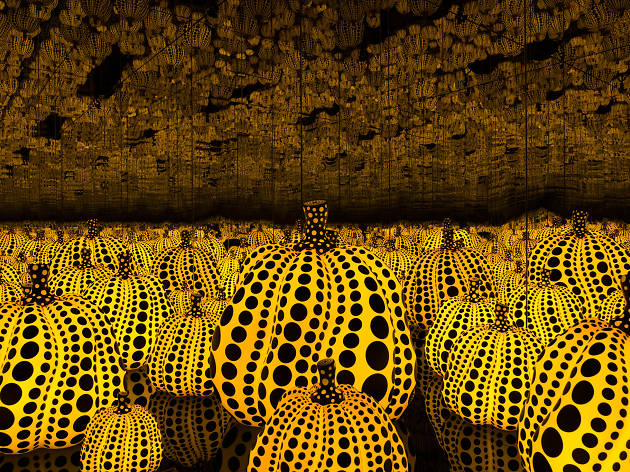 Cleveland Museum of Art: 11150 East Blvd, Cleveland, OH 44106, USA
The High Museum, Atlanta: 1280 Peachtree Street Northeast, Atlanta, GA 30309, USA
---
Yves Klein Exhibition
 Blenheim Art Foundation – 18July/07Oct 2018 – (England)
A major exhibition of French artist Yves Klein's work is to go on display at Blenheim Palace from 18 July – 7 October. The show will mark what would have been the visionary French artist's 90th birthday and will explore concepts of "beauty, sensibility and the sublime".
Klein is considered one of the most important figures in post-war European art, combining traditional artistic mediums with innovative techniques. His imaginative creative approach influenced movements in conceptual art, minimalism and performance art; his Anthropometryseries, which will be on display at Yves Klein at Blenheim Palace, saw Klein employ models as "living brushes" to create marks on the canvases in front of a live audience, breaking down the boundaries between artistic process and finished product.
Blenheim Palace
Yves Klein at Blenheim Palace will feature a total of 50 artworks including painting, sculpture and large-scale installation. Visitors can expect to see Klein's large-scale Monochrome Paintings,which were decisive in the artist's fascination with and focus on the colour blue. Klein is perhaps most famous for developing his own vivid, ultramarine pigment, International Klein Blue, which became a symbol of reaching the 'infinite' or the 'sublime' through pure colour.
The exhibition is hosted by the Blenheim Art Foundation, which aims to inspire visitors of Blenheim Palace with modern and contemporary art inside the 18th-century building, and will mark the institution's 5th anniversary.
Daniel Moquay of Yves Klein Archives said in a statement: "We are very happy to collaborate with Blenheim Art Foundation on the occasion of Yves Klein's 90th birthday year and to present his artworks in a totally different environment from the usual exhibitions that we organise. This exhibition Art Gallery will present Yves Klein's artworks from a new angle and bring contemporary and neo-classical art into unprecedented dialogue, as a fluid tradition."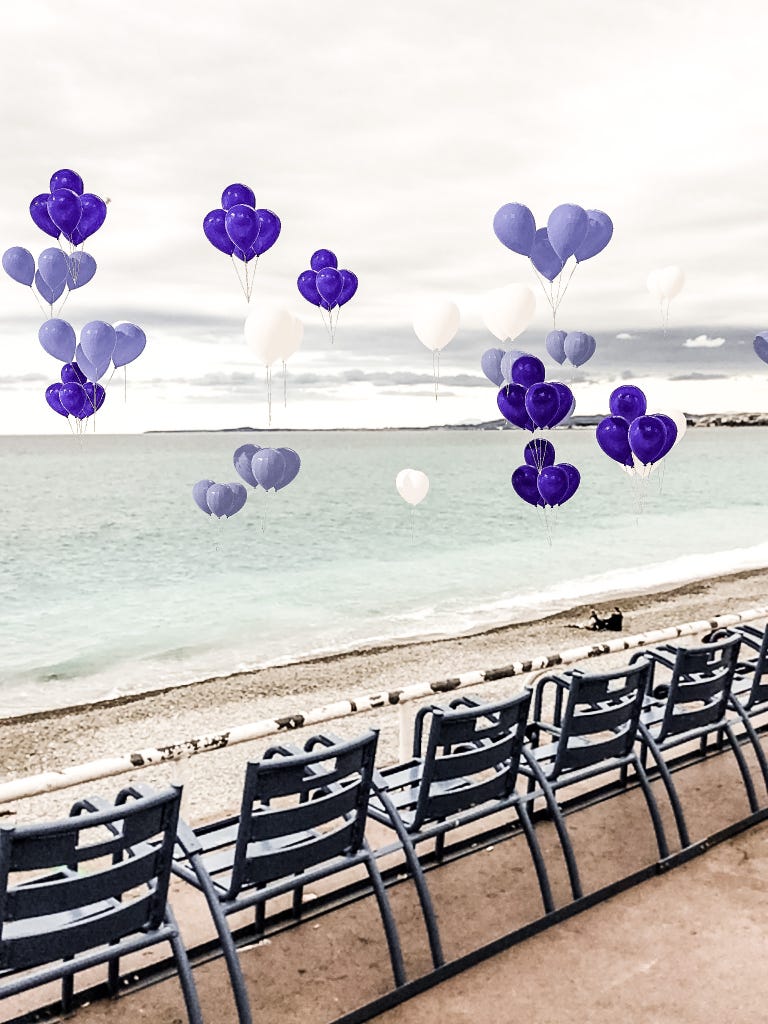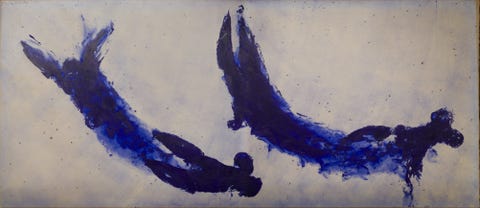 Blenheim Palace – Woodstock, Oxfordshire OX20 1PP
---
RECENT ACQUISITIONS OF ART DRAWINGS.
The Centre Pompidou – Until 03 Sept 2018 (Paris)
A regular event, the exhibition of recent acquisitions by the Graphic Art department reveals new historical and contemporary works to the public. This edition features a selection of a hundred or so works on paper acquired by the Centre Pompidou since 2011. This varied and eclectic exhibition opens with Henri Matisse's large-scale stained-glass window project for the Chapelle de Vence and a large collage by the contemporary artist Pierre Buraglio, clearly inspired by Matisse's chasuble designs for the same chapel. Modern and contemporary drawings are given equal billing in a chronological circuit illustrating incredible diversity, with artists like Kandinsky, Klee, Picabia, Wols, de Staël.
Museum Pompidou – Place Georges-Pompidou, 75004 Paris
---
Isamu Noguchi (US)
Art Gallery Opera 14 july/24Sept (Tokyo)
Isamu Noguchi (1904-88) is an artist representing the 20th century with extensive activities. The fusion of different cultures aimed for by Noguchi and integration with living and the environment. Can be said to be the precursor of the 21st century seeking connection between art and society. Its activities have greatly influenced many artists, architects. And designers until today. In this exhibition. Noguchi always kept conscious of "body" even. In the field of abstract sculpture, and that consciousness headed towards the environment. Surrounding humans such as children's play equipment design and landscape, and Noguchi himself said " Sculpture.
To the passion for the garden. Stage related work by collaboration with modern dance pioneer Martha Graham, young Noguchi drawing in Beijing. Paintings made in Japan, light sculpture "Akari", New York's "Chase Manhattan. We introduce about 80 points which selected carefully the whole picture of Noguchi art, from garden such as "sedimentary garden for bank plaza" and models and materials related to landscape, and even stone carvings of later years.

---
RODIN AND THE WORLD OF DANCE
Museum Rodin until 22 July Paris (French)
From the 1890s onward, the art of dance was transformed, with new experiences revolutionizing what was sometimes an urbane and codifi ed form of entertainment. Rodin's keen interest in these innovations led him to meet such exceptional figures as Hanako and Loïe Fuller. A particular highlight was his encounter with the dancers of the Cambodian royal ballet during their visit to Paris to perform at the World's Fair. When they left, in the sculptor's words.
They "took the beauty of the world with them". Inspired by his complicity with the shapers of this revolution. Rodin associated dance and sculpture, both of which explore the possibilities of the human body. He turned his attention to all forms of dance. Regional and oriental folk dances. Cabaret performances, outstanding contemporary dancers, and dance as it was practiced in Antiquity. An interest he shared with Isadora Duncan.
THE EXULTATION OF THE BODY
The exhibition, centered on the "Dance Movements" series, will survey all Rodin's research and experimentation. The sculptor used assemblages to convey the body's tensions. Inventing audacious portés that combine effects of void and solid, balance and imbalance. Rodin's creativity focused on expressing the life force of the body.  Itsvital energy, strength and equilibrium – just as dance explores the body's relationship with space and weightlessness through extension. Flexibility and freedom of line.
Museum Rodin, 77 rue de Varenne, 75007 Paris, France
---
Picasso and Dance
Palais Garnier/Paris Opera –  June 19/September 16, 2018 (French)
Pablo Picasso (1881-1973) was without a doubt one of the most versatile artists of the 20th century – a painter, draftsman, sculptor and engraver. He never stopped investigating a wide range of techniques, exploring the most diverse fields and forms of expression. In the 1910s, he discovered the world of show business and started working on the creation of sets and costumes. That would mark the history of ballet. Parade (1917), The Three-Cornered Hat (1919), Pulcinella (1920) and Mercure (1924) are all major landmark works for this art. Picasso's legacy remains alive in the Ballet repertoire of the Paris Opera, which demonstrates how important a role he played in the choreographic landscape of the time.
In dance
However, looking beyond the world of ballet, we can see that Picasso expressed an interest in dance from a young age. From the circus dancers of the 1900s. To the bacchanal scenes of the 1940s to 1960s, to the erotic dances of Picasso's later work. Everything seemed to be a pretext to depicting bodies in movement. The dynamics of the danced movement thus featured in all of the master's work. Sometimes going so far as to in fact fuel his artistic expression.
The exhibition held by the Bibliothèque nationale de France and the Paris National Opera explores the different aspects of Picasso's relationship with dance. From company life and creative research, to fine arts and performing arts.
Palais Garnier – Opera of Paris – Entrance at the corner of rue Scribe and rue Auber, Paris 9th
---
GEORG BASELITZ – CORPUS BASELITZ
 The Musée Unterlinden, Colmar, France.
June 10 / October 29, 2018.
To coincide with Georg Baselitz's 80th birthday, the Musée Unterlinden is devoting a major exhibition to the German artist.
The event in Colmar, entitled Corpus Baselitz. Will mark the first exhibition in a French museum of a new and significant body of works (paintings, drawings and sculptures). Produced between 2014 and 2017, in which the artist examines his own body, and through it, his place in the history of art.
Since his first inverted paintings of 1969. The representation of his own body has proliferated in Baselitz's work with varying degrees of regularity.  Either alone or accompanied by the body of his wife Elke, in the tradition of the nude and the self-portrait.
Whilst his gaze was previously that of a distant observer, in the series of works. That he began in the winter of 2014–15. He confronts the reality of his advanced years and the ravages of time. In this introspective work, he summons up his masters (Duchamp, Dubuffet, Dix, Picasso, or De Kooning) for what resembles a descent into hell.
Framented
The mutilated, incomplete, and fragmented body. Yet the violence of the subject of old age is counterbalanced by the movement of walking downstairs (a reference to Duchamp's 1912 work Nude Descending a Staircase). Which the inversion transforms into an upward movement. The generosity of the medium and a new painting technique transfigure the bodies, which become luminescent and vibrant.
The obsession with the subject of his body stripped bare explored by Baselitz on the cusp of his eightieth birthday and the transmutation of this black vision into a vigorous. Generous representation offered up to the public demonstrate the artist's unwavering vital and creative energy.
The subject
The subject, the form (sometimes drawing upon medieval triptychs). The monumentality, the physical substance, and the color of the German artist's works resonate like a contemporary echo. Of Grünewald's panels in the Isenheim Altarpiece. The masterpiece of the Musée Unterlinden's collections.
The exhibition constitutes an exceptional and unique tribute to a major contemporary artist. Following on from the retrospective of his work being held at the Beyeler Foundation. Near Basel from January to May 2018.
Musée UnterlindenPlace Unterlinden 68000  Colmar- France.
---
Aurélien Froment – oe
Marcelle Alix Gallery – 31 May/21 July 2018 (Paris)
Aurélien Froment's not only reveals existing forms, but it also determines other ways of dreaming them by seeking the right transformation, that enables the past to build a future. The artist aims at making an effort of imagination to connect himself to faraway things in order to put them on a common stage and determine their importance together. In this light, he has conceived the inventory of the elements constituting the Ideal Palace of postman Cheval. A work which is so intense that only a closer vision may contribute to shedding light on this "work of one man". Concerned about his own pace.
Photographed.
What these figures (imaginary animals, plants, ornaments, etc). Carved in rock and photographed separately depict. Is a different life pulse. A rhythm that the world needs as a kind of support.
These pieces translate performative thinking in relation to preexisting works: they seek to stress the path that starts with the gesture and leads towards the form, and vice versa. The exhibition will always be, for the artist, a way of not forgetting what might be called "the arising of the gesture". The way in which the gesture enables us to truly make use of forms as much as it helps us become receptive.
Marcelle Alix Gallery – 4 rue Jouye-Rouve, 75020 Paris- France
---
CHEN YINGJIE –  SHAPING THE ESSENCE
Gallery Magda danysz 9 JUN – 20 AUG 2018 (Paris)
In this exhibition, SHAPING THE ESSENCE. Presented at Danysz Art Gallery in Shanghai. Chen Yingjie presents his most recent artworks. As the artist shares ?The concept of tangible and intangible, figurative and abstract is always presented in my painting. It helps me to explore and create an original form of urban art tinted with oriental traditional ink principles.? Combining landscape representation with abstract expressionism gets even more interesting. As the artist adds his splattered ink technique. In order to experience Chen Yingjie?s creative process, where movement meets painting in an unprecedented way. The large central artwork of the show is executed during a special live painting moment.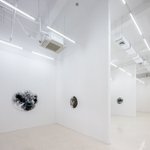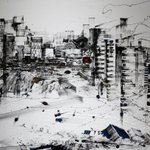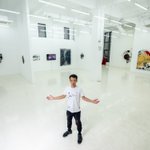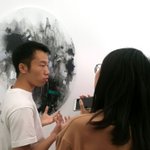 Magda Danysz – Paris 78 rue Amelot
– Shanghai 256 Beijing East Road x Jiangxi Road
– London 61 Charlotte St.
Here's the Joseph Beuys myth: the hugely influential German artist was a pilot in World War II. He crashed his Stuka over the Crimea and was found by a tribe of nomadic. Tartars who wrapped him in fat and felt to keep him warm. They saved his life.
Out of that fable came a whole career based on felt, fat, electricity and medicine. The building blocks of survival, used to help deal with his country's tormented recent past. His work took in sculpture, drawing, performance, political activism and lectures. It's art as spiritual first aid for a damaged national psyche, sculpture as healing object. Performance as shamanic ritual – and it's some of the most important art of the twentieth century.
Installation.
The first room here is full of felt clipped to the walls, copper boxes and piles of relay equipment. In
one piece, rolls of felt nestle in smeared globs of fat. A hammer on the wall promises to rebuild something, a sled on the floor promises to whisk your broken body to safety.
Upstairs, the floor is littered with little coiled clay turds with tools stuck in them – like the charred faecal remains of some group of workers – cracked machinery and powerless electricity rods. It leaves you certain that once this was alive, but is now anything but. You've probably seen a bronze version of this landmark installation in the Tate. They are sad, forlorn, abandoned things.
In a side room, you find a bunch of early works – fragile little female figures and crucifixes, all on the edge of crumbling like disintegrating prayers.
Social cohésion.
These are all political statements too – works that scream for healing and social cohesion, not the destructive, nihilistic drive of capital. That they're on show, and many for sale, in a huge international commercial gallery is pretty at odds with Beuys's whole vibe.
But look past that and in this art of upheaval and pain, you might just find some balm for the soul, and we could all use a bit of that.
Sat 26 May to Thu 31 May
Gallery : Thaddaeus Ropac
Address : Ely House 37 Dover Street London W1S 4NJ 
"She logs on every day, and out of habit types in product names one after another as if panning for gold; she always finds a reason to add them to the shopping cart. One item leads to another, and the sea of merchandise only expands her bottomless appetite."
This passage sums up a widespread 21st-century experience: the feeling of near-mindlessness or automation that accompanies online shopping. When we shop on the internet, we often become untethered from ourselves, and we feel, and then try to satisfy, needs we didn't even know we had.
The words come from a short story contributed by artist Cao Fei to the catalogue for One Hand Clapping, an Exhibition Gallery Opening at the Guggenheim May 4. Cao Fei's new video work—a commission for the Guggenheim's Robert H.N. Ho Family Foundation Chinese Art Initiative—is set in the place that makes online shopping possible: a package distribution center.
---
HENRI MICHAUX:
THE OTHER SIDE
FEBRUARY 2 – MAY 13, 2018 –  Guggenheim Bilbao
An unclassifiable figure of the arts and literature of the 20th century, Henri Michaux (b. 1899, Namur, Belgium–d. 1984, Paris) greatly influenced the artists and writers of his time over the course of his long life. Both a "poets' poet" and a "painters' painter." Lionized by figures in both fields like André Gide and Francis Bacon. Michaux feverishly produced thousands of works on paper whose full extent is only now becoming apparent.
Archives in Paris.
This Exhibition Gallery, organized in collaboration with the Michaux Archives in Paris, covers fifty years of Michaux's creative activity. Focusing on his most important periods and series. Bringing together some 230 of the artist's visual works. Documents, and personal objects, Henri Michaux: The Other Side is organized around three principal themes. Offering a panoramic view of each: the human figure, the alphabet, and the altered psyche.
The show emphasizes the formal and material parallels and convergences between these three themes, and reveals central aspects of the artist's modus operandi. Underscoring his constant interest in science, musicology, and ethnography. Some of Michaux's fundamental series. Like the fonds noirs (black backgrounds). The frottages (rubbings), the mouvements (movements), and the dessins mescaliniens (mescaline drawings). Are amply represented in this show, which includes works never exhibited before as well as pieces from major national and international collections.
---
BRUCE NAUMAN
DISAPPEARING ACTS
MARCH 17 TO AUGUST 26, 2018
(Ruchfeldstrasse 19, 4142 Münchenstein, Suisse)
The Schaulager dedicates a long-awaited retrospective to one of the most important artists of our time. The Exhibition Gallery "Bruce Nauman: Disappearing Acts" was organized by the Laurenz Foundation. Schaulager Basel and the Museum of Modern Art, New York.
It has been 25 years since the work of Bruce Nauman was presented in its entire medial width. The exhibition includes video works, drawings, prints, photographs, sculptures, neon works and expansive installations. In addition to key works, lesser-known works are on show. And the world premiere will feature the Controposto Split 3D video projection. The monumental sculpture Leaping Foxes and, for the first time in Europe. The most recent Contrapposto Studies, i through vii.
Born in 1941.
Born in the Midwest United States in 1941 and now living and working in New Mexico. Also, the artist is a key figure in contemporary art because of his pioneering work. In his work he explores topics such as language and corporeality and explores power structures and rules. With his persistent questioning of aesthetic and moral values ​​and habits of seeing. Bruce Nauman constantly challenges our perception and imagination. «Bruce Nauman: Disappearing Acts». Offers an overview of the multifaceted work of this elusive artist spanning five decades. Which has lost none of its urgency and relevance to this day.
---